On the road: Old favourites to new chargers
- Last updated: December 5th 2019
From bikes at Brands Hatch to an unexpected nugget about Max Verstappen's unbridled confidence… at the age of 15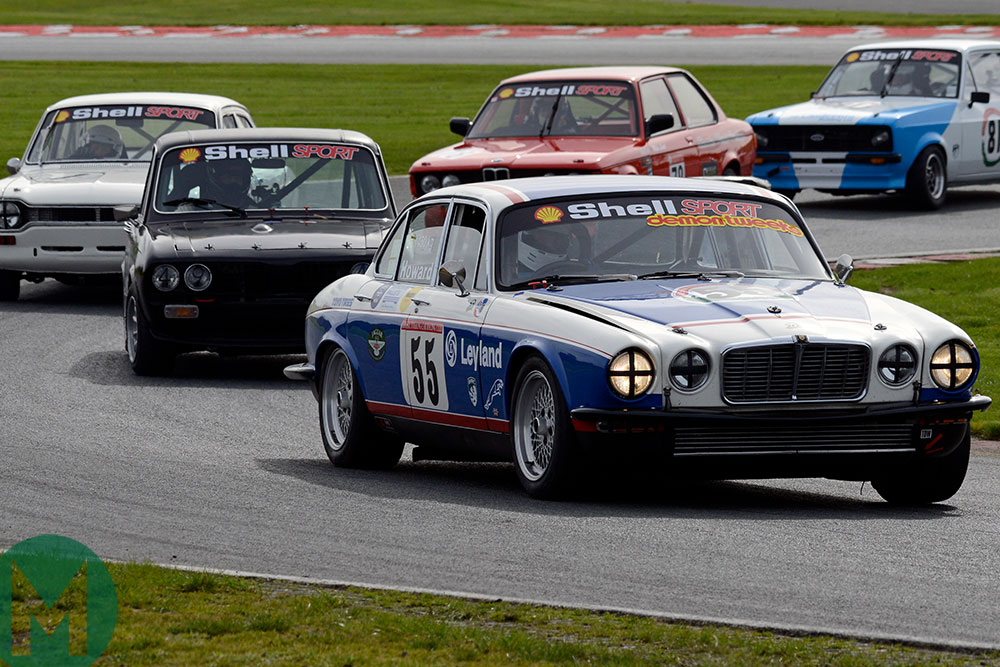 All photographs: Simon Arron
One is seldom spoilt for choice at the dawn of a fresh campaign. Back in the day, the year would likely have commenced in mid-March, with a car clubbie at Oulton Park, though there was sometimes the earlier option of rallycross at Longridge, if a tame parent could be coaxed in the direction of the northbound M6.
The advent of independence broadened one's options and the opening round of the British Formula 3 Championship at a Siberian Silverstone became something of a staple, until common sense (and the likelihood of snow) dictated that the campaign should commence a little later.
In circuit racing terms, then, it has become the motorcycling community's task to set the ball rolling…
BRANDS HATCH: MARCH 10
For a while, it wasn't clear that the British Motorcycle Racing Club would be able to run the second day of its season-opener. The good news? Forecast rain had failed to materialise. The bad? It had been blown off course by winds of significant force – and the latter raged still. There was no chance of action commencing on schedule, as sizeable chunks of tree continued to land on the track from time to time.
All MSV-controlled circuits are known for their scrupulous tidiness, but on a morning like this all litter battles were futile – bin lids were blown open and there was nothing to prevent coffee cups being whisked across the landscape. The paddock echoed not to the familiar taps and rattles of last-minute preparation, but to much clattering and banging as racers tried to anchor their van awnings to minimise the risk of nature carrying them across the M20.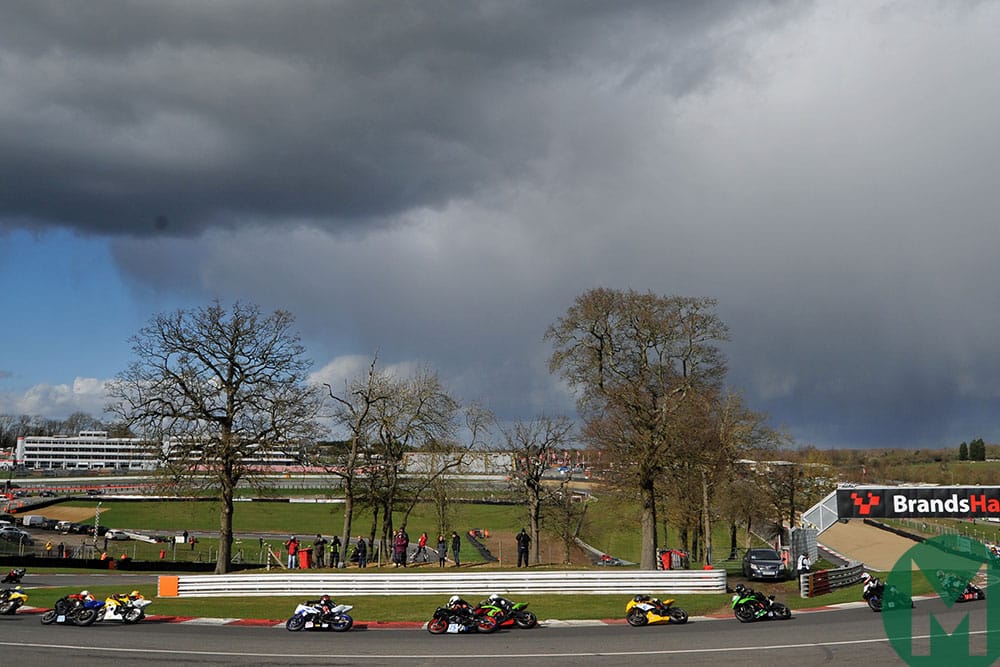 One expects occasional typhoon fragments at venues such as Suzuka, not so much at Paddock Hill Bend…
But the circuit was eventually declared fit for purpose and bikes filtered out. In an age when contemporary racing drivers are ever more concealed beneath rising cockpit sides and halos, there is something engagingly primitive about the visibility of human inputs in motorcycle racing.
The grids were mostly full, much of the action was captivating and it was an uplifting way to christen the season proper – despite several hailstorms that peppered the afternoon.
OULTON PARK: MARCH 23
BBC 6 Music is one of the finer inventions of the modern age – and particularly so at a time when most other stations are gridlocked with mendacious, stubborn politicians. It might seem anomalous that The Jam are juxtaposed with Dr Dre (featuring Snoop Dogg), but the randomness works and three hours on the road pass by in a blink.
It was the first time in some years that I'd managed to rekindle a long-standing tradition of attending Oulton's first race event of the year – the last such instance had been 2011, thanks to the Bahrain Grand Prix's cancellation, and I turned up to find former Formula 1 and Indycar racer Roberto Moreno driving a Mini. As you do.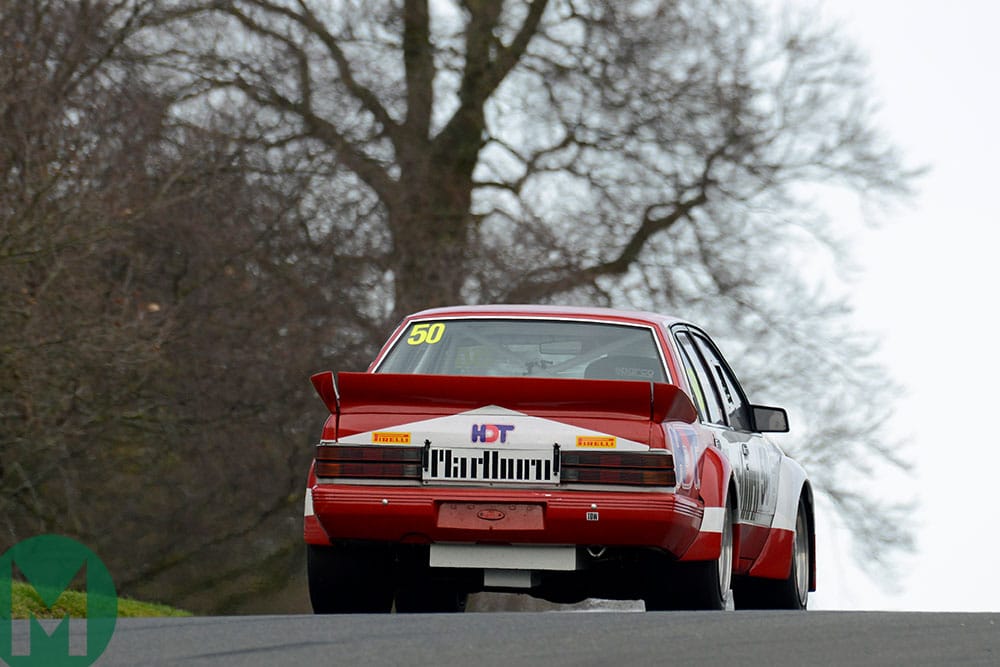 There were no such unexpected delights this time, but the entry was both busy and diverse, from four Australian V8 Supercars (three of them fairly recent) to several Ford Anglias via a bright orange Alfa Romeo 33. A cocktail of sonic and sculptural surprises, in short.
There were a few delays – a glitch with the timing system, red flags, a safety car picking up the battle for fifth rather than the leaders – but the good bits were exceptional, not least a brace of Pre '83 & Pre '66 touring car races that featured 33 starters and enduring lead battles between up to six drivers. David Howard did his best to use Jaguar XJ12 brute force to suppress nimbler rivals, but Mark Osborne (Triumph Dolomite Sprint) twice emerged from the squabbling slipstream to take victory.
During my journey north, I'd become aware that I was grinning unconsciously as I swept along Cestrian B-roads, just as I might have done during rather shorter cycle trips in bygone times.
Some things just never leave you.
BARCELONA: MARCH 27-28
As launch venues go, the Born Cultural Centre in Barcelona is refreshingly different. A former fruit market that fell into decay following its closure in 1971, it was subject to various attempted restorations… until 2002, when local authorities were planning to build a library on the site and workmen hit upon the extensive remains of La Ribera, a district that had been demolished during the early 18th century. These are now preserved at the building's core.
With such strength in its depths, it was an appropriate venue to take the wraps off this season's World Touring Car Cup – a series ripe with champions. Yvan Muller, Gabriele Tarquini, Andy Priaulx, Rob Huff and Thed Björk have all been crowned at this level, while Johan Kristoffersson is the reigning world rallycross champion and such as Gordon Shedden, Norbert Michelisz and Jean-Karl Vernay have sumptuous CVs.
---
More: On the road: events not to miss in 2019
---
And there was a standing ovation for Tiago Monteiro, who returned to racing late last year after a horrible test accident at Barcelona in September 2017 (when he was leading the title chase).
The launch preceded two days of testing, during which Shedden was quickest (though several contenders didn't show their true hands, having already done much running elsewhere). It underlined, once again, that the Circuit de Catalunya is a fine theatre at which to appreciate a racing car's art, even if it rarely suits actual competition…
The trip contained a few unexpected diversions. Winner of the 1996 Monaco GP, Olivier Panis was on hand to oversee son Aurélien's progress in a Cupra. "I find racing fatherhood quite stressful," he said, "but Aurélien loves what he's doing – and that's the main thing."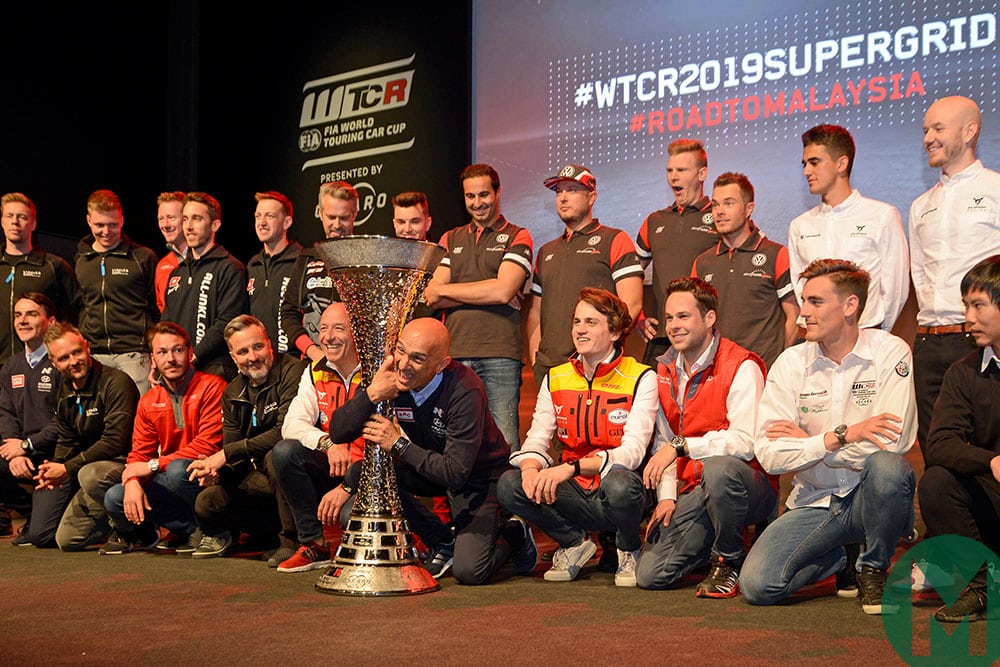 Also present was 1996 British F3 Championship runner-up Kurt Mollekens, now working as technical director of Belgian team Comtoyou. Our paths hadn't crossed for some years and we chatted about how careers had diverged since the days when he and future Red Bull team principal Christian Horner pooled resources and ran their own, single-car FIA Formula 3000 teams from one truck, to cut costs.
The conversation eventually veered around to the Red Bull-Honda partnership and Max Verstappen, at which point Kurt piped up. "I almost signed him a few years ago, when I was still running a Formula Renault team. Max was 15 and looking to graduate to cars, so we invited him to a test at Hockenheim, with me as engineer.
"It was raining and conditions were fairly horrible. Once he was ready to go out, I looked towards the first corner to learn a little about his driving style. He'd never so much as sat in the car before, but came roaring out of the pits, absolutely full throttle, then up to the first corner, a bit of a lift, and then bang! Full throttle again, despite the rain…
"I turned to his dad Jos and said, 'Jeez, this could end up in a huge accident.' He just smiled and replied, 'Don't worry, he'll be fine.' Which, of course, he was…"