Forza Motorsport 7 adds new IndyCars, tries to fix multiplayer
- Last updated: December 5th 2019
Forza Motorsport 7 embraces the Month of May with free IndyCar racers and new rules for multiplayer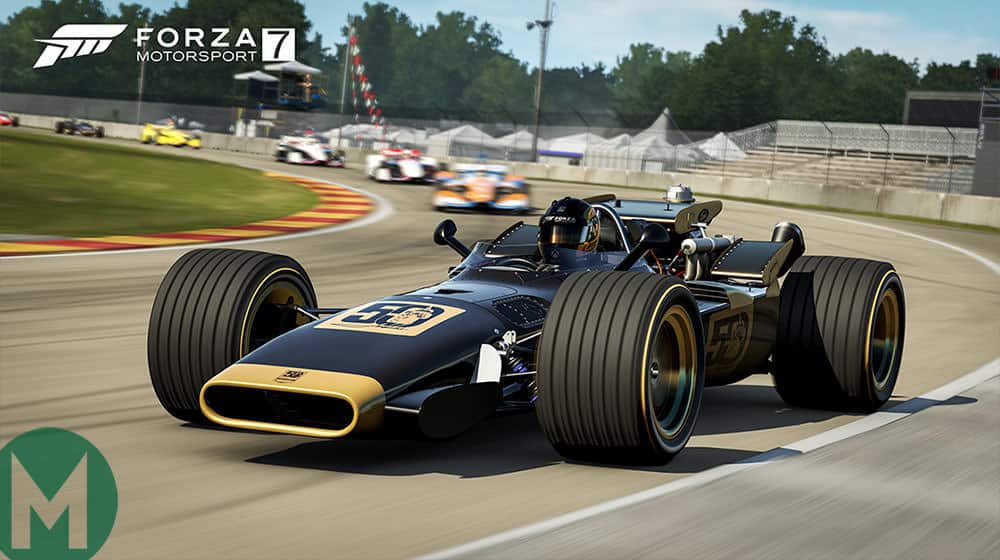 Two years after its release on Xbox One and PC, Forza Motorsport 7 might be worth another go with six new IndyCar racing cars added for free and new measures to curb online aggression.
While Forza 7 tends to add SUVs and oddities in its paid car packs, this one fully consists of cars that belong on the track.
The May 2019 update includes the 2019 Dallara DW12 with the universal aero kit, with Graham Rahal's no15 Rahal Letterman Lanigan Racing and Scott Dixon's no19 Chip Ganassi car – both powered by Honda – and the Team Penske Chevrolets of no12 driver Josef Newgarden and no22 driver Simon Pagenaud.
The game also adds the 1969 Ford Brawner Hawk III, marking 50 years since Mario Andretti's 1969 Indianapolis 500 victory with a special black and gold livery. This car, curiously, was featured in the previous Forza Motorsport title complete with the famous red and black STP livery.
Finally, the Corvette ZR1 Pace Car is included.
More significant is the implementation of what developer Turn 10 calls 'Forza race regulations' – essentially rules that stop players from cutting corners and ramming other cars.
In April, all players were given access to the new rules in online multiplayer. The rules put a virtual ribbon around the track that indicates the track limits, and any excursion outside those limits earns the player a time penalty that's added on at the end of the race.
The only issue was that some players would completely skip the chicanes at Monza and end up with an advantage even after penalties were applied.
Now, penalties will be handed out automatically in increments of 0.25sec to make them more precise as the computer calculates how much of an advantage the driver has got.
Furthermore, players that have been lapped will be 'ghosted', making it impossible for them to make contact with any other player that's a lap or more ahead, in both single and multiplayer races.
The rules come in as Forza 7's online races are generally very aggressive. When we compared this simulator to Gran Turismo Sport, it became clear that the Playstation exclusive was on the right track when it came to enforcing track limits and banning drivers who ram intentionally.
Forza 7, on the other hand, kept its multiplayer races lawless and it's not uncommon to be hit by a lapped car, thrust into a barrier at the first corner or beaten by a competitor with a loose definition of track limits.
It's about time that Microsoft's title has attempted to legitimise its multiplayer offering, especially when GT Sport has harnessed the esports potential of racing simulators, much like iRacing did more than a decade ago.
This latest update, intriguingly, also lets you compete against 10 IndyCar drivers such as Pagenaud, Newgarden, Colton Herta and James Hinchcliffe, who have set times at Indianapolis in the game for players to beat and earn rewards.
Now it seems like there's more than one reason to revisit Forza Motorsport 7.