McLaren acquires controlling stake in Arrow McLaren SP IndyCar team
McLaren has committed to its IndyCar return and taken a controlling stake in the team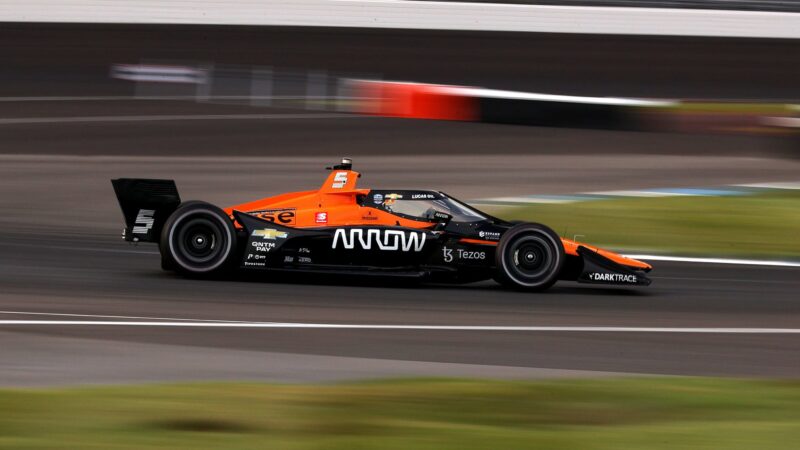 McLaren has taken a controlling 75% stake in the McLaren Arrow SP IndyCar team.
The agreement will be concluded by the end of the year and turn the outfit into an official part of the McLaren Racing operation as it takes over as majority shareholder.
McLaren made its return to IndyCar in 2020, partnering up with the Schmidt Peterson Motorsports effort which became known as Arrow McLaren SP, though McLaren Racing held no stake in the team.
Back in August, McLaren confirmed its intentions to acquire a controlling stake in the team and recommit its entry into IndyCar.
"I want to pay tribute to Sam Schmidt and Ric Peterson who, together with the commitment and support of Arrow Electronics, have built a formidable team for us to keep growing and fulfil our common ambition of consistently challenging for wins, Indy 500s and series titles," McLaren CEO Zak Brown said in August.
"Key to this is the continued leadership of Taylor Kiel as president of the team, who has been instrumental to the progress of the partnership so far.
"McLaren Racing believes IndyCar will continue to build our brand in North America, serve our expanding US fan and partner base across our racing portfolio and drive long-term value. The racing is second-to-none, with world-class competitors in both drivers and teams and a passionate, highly engaged fanbase.
"We see real potential for the series's continued growth under the stewardship of Penske Entertainment and will continue to play an active role supporting the sport's success, growing the global fan base and implementing our sustainability agenda to deliver on environmental and social commitments, including progressing diversity and inclusion in the industry."
A new five-person board will be created and include three McLaren apointees. Sam Schmidt and Ric Peterson will remain on the board with a 25% stake in the team. McLaren Racing CEO Brown will chair the new board.
Current President of Arrow McLaren SP Taylor Kiel will lead overall operations and performance of the team, reporting to Brown and the board.
The team secured two race victories during the 2021 season with Patricio O'Ward winning in Texas and Detroit on the way to finishing third in the season's drivers' standings.