Monterey week starts in style with McCall's Motorworks Revival exclusive party
- Last updated: December 5th 2019
The famous automotive week in Monterey kicks off in style with the exclusive McCall's Motorworks Revival featuring iconic cars, bikes and aeroplanes on show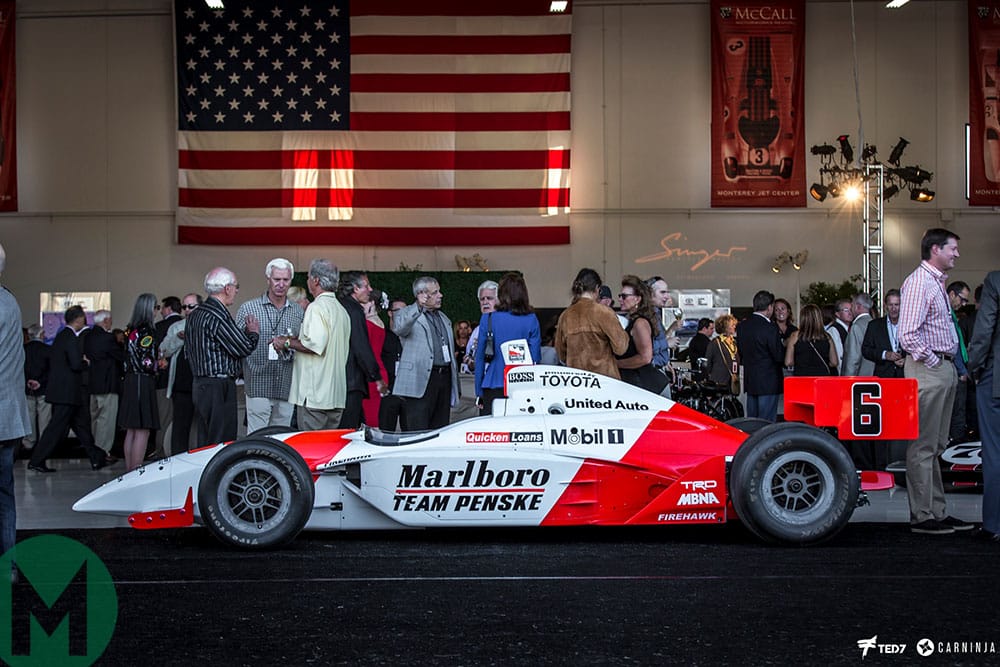 Team Penske's IndyCar at McCall's Motorworks Revival Photo: Kahn Media/Ted7
The 2019 Monterey Car Week is to kick off with the annual McCall's Motorworks Revival, featuring a wide variety of iconic automobiles, motorbikes and aircraft on display.
Now returning for its 28th year, McCall's Motorworks Revival is the traditional start to the famous Californian car celebration week, and the latest gathering is to take place on Wednesday 14 August. It as ever takes place on the tarmac and inside the hangar at the Monterey Jet Centre.
A rare BMW 320 Turbo racer, formerly campaigned in IMSA competition by Jim Busby, has been confirmed for this year's event while previous events have included a Team Penske IndyCar as well as a Mercedes CLK-GTR and a 'Pink Pig' Porsche 911 GT3 RSR.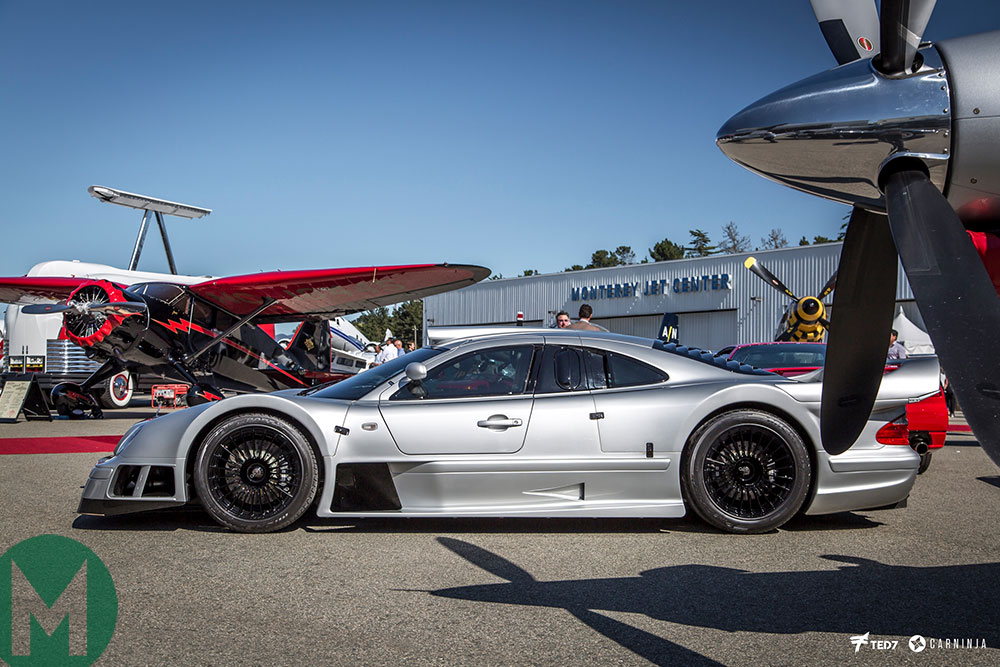 A Mercedes CLK-GTR at McCall's Motorworks Revival Photo: Kahn Media/Ted7
More than 3000 guests will be entertained at the exclusive event, not only by the cars, motorbikes and aeroplanes but also with gourmet food from high-profile chefs, as well as cocktails, beers and award-winning Californian wines.
Organisers also promise that guests will be able to "rub elbows with automotive legends [and] top industry professionals". Tickets for the event are available now, and you can find out more information on the event here.
---
More: Lotus Evija electric hypercar unveil and Bentley centenary lead The Quail line-up at Monterey
---
The founder of the event is Gordon McCall, who is a former Class judge at the Pebble Beach Concours d'Elegance as well as its field coordinator for more than 25 years. He also is co-founder and motorsports director of The Quail, A Motorsports Gathering.
Gordon McCall's Motorworks Revival 2018 from McCall Events, Inc. on Vimeo.
"Our 2019 event is set to be one of our most thrilling and glamorous yet," McCall said.
"The show has come to be known for its eclectic mix of aircraft, motorcycles and automobiles and a great way to kick off the Monterey Car Week. Our team is working hard to 'Wow' our guests once again with a unique and exciting experience. This is our 28th year and we're ready to fire it up!"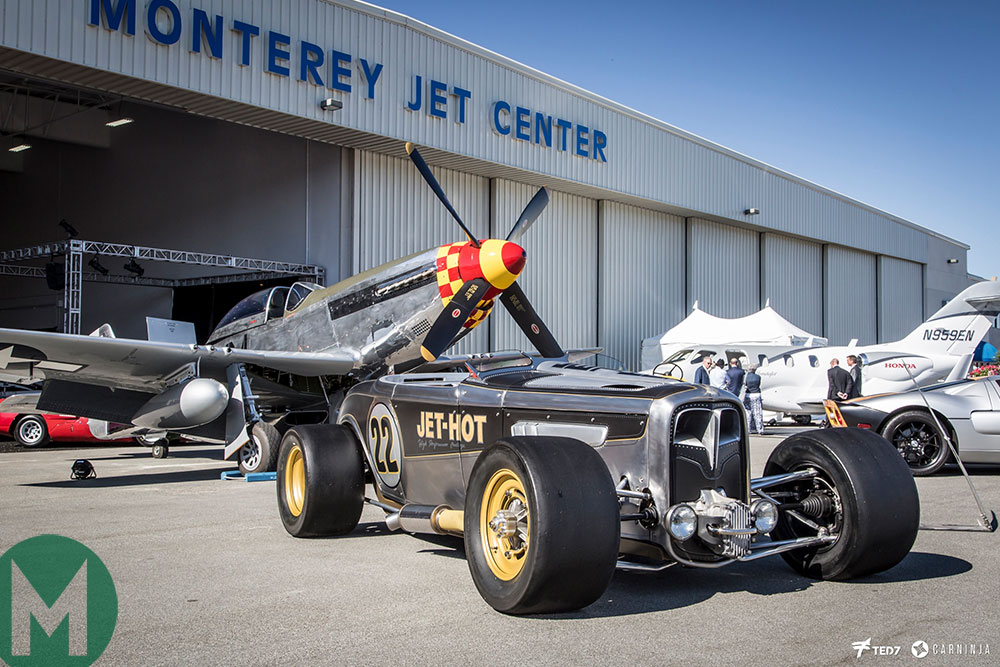 Hot rods and aircraft at McCall's Motorworks Revival Photo: Kahn Media/Ted7