Although "Little Al" had been racing hairy-chested sprint cars since he was a teenager, he still looked like a choir boy when he showed up at Michigan International Speedway in 1980 for his first Super Vee race. Crewman Bob Morris remembers shooing away what he thought was a 12-year-old fan who was hanging around the paddock – until he said, "I'm Al Unser Jr."
Unser was fourth at MIS. In his second race, at Phoenix International Raceway, he won from the pole. "He was magic from the start," Morris recalls.
Halsmer, by contrast, hadn't started racing until he finished college and mustered out of the military. In 1980, he landed his first professional racing gig, driving a Super Vee for Frank Arciero, who'd famously given the young Dan Gurney his first big opportunity. Working as his own engineer and doing most of the car prep himself, Halsmer won one race, which persuaded Arciero to buy a year-old Ralt RT 5 for 1981. During the off-season, Halsmer used the wind tunnel at Gurney's All American Racers to develop some aerodynamic upgrades.
Unser, meanwhile, had a brand-new full-ground-effects RT 5 owned by Rick Galles, who'd formed a team around the freckle-faced tyro. If there was a question mark about Unser, it was how he'd adapt to road racing. The season opened on the roval at Charlotte. "That was my first road race," Unser recalls. "I put it on the pole and won the race." Question answered.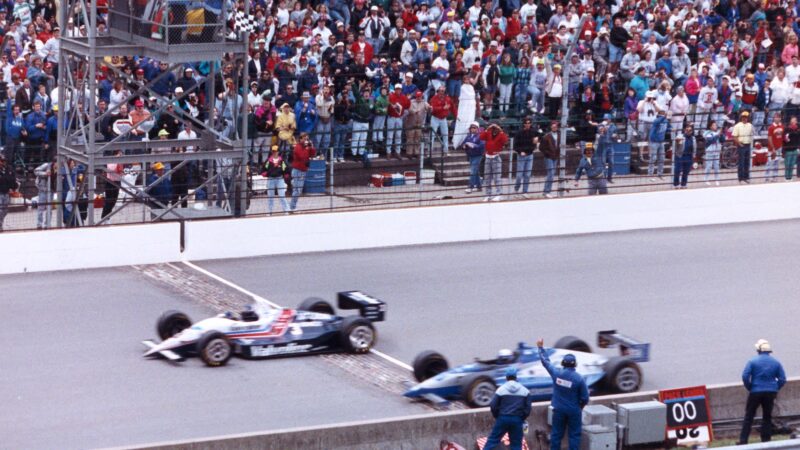 Earl was third after being hired by Galles so late that he'd never seen his car, his crew or his teammate before arriving in Charlotte. "Al was still very young," Earl says. "He obviously had a lot of talent, but he was, in my mind, used to winning and inexperienced in some ways."