Watch Unser and Andretti clash at Long Beach
- Last updated: December 4th 2019
Thirty years on relive a notorious altercation in Indycar that proved a watershed moment for Al Unser Jr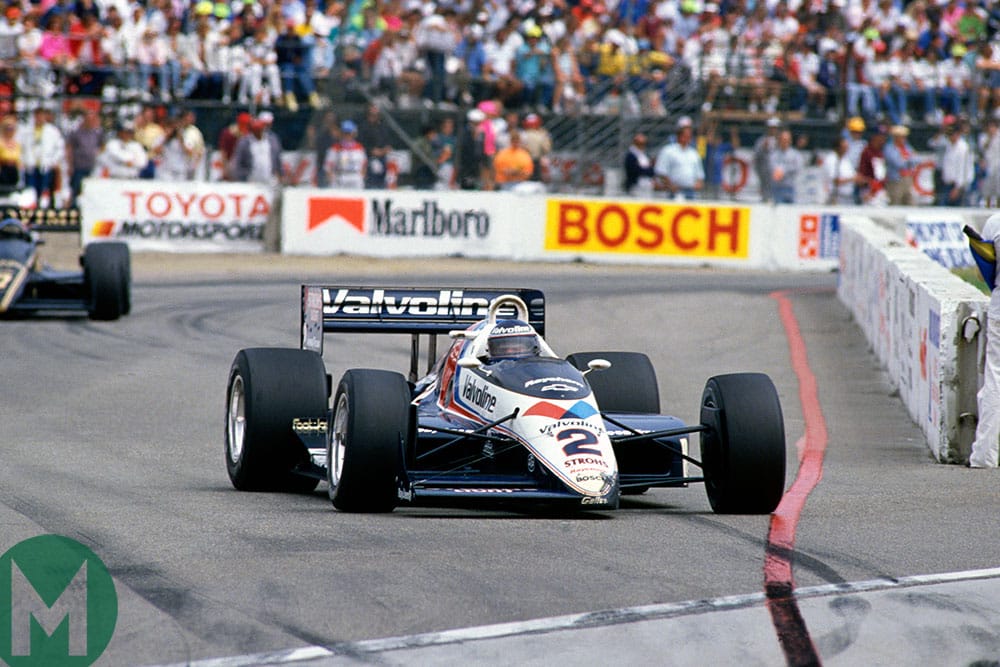 The Unsers and Andrettis are America's two most famous racing dynasties, and their representatives have appeared with remarkable symmetry. Al Unser Sr and Mario Andretti began their Champ Car careers at almost exactly the same moment in the mid-1960s; a generation on history repeated as Al Jr and Michael appeared together in the '80s.
And despite the odd moment of needle, not least Mario Andretti versus Bobby Unser in the 1981 Indianapolis 500, it has remained a friendly and respectful rivalry. But at the Indycar Long Beach Grand Prix, 30 years ago today, the families had a rare and memorable bust-up.
Come the 1989 Long Beach race it was clear that Al Unser Jr and Michael Andretti, both 26 years old, would be Indycar's coming rivalry. Yet Andretti Sr was still around, and still potent.
Mario was known as 'King of The Beach', behest of his four wins at the famous street track which included becoming the first – and so far only – American to win a home Formula 1 grand prix in 1977. It was a status not yet close to being threatened even though Unser Jr had won his first CART race at the track a year previously.
In the '89 Long Beach race the King and the Pretender came together – figuratively and literally. You can watch the race in full below.
Unser took pole in his Galles Racing Lola and moved into a clear lead, but then Andretti – a master of fuel-saving – moved in on him. Andretti got his Newman/Haas Lola ahead of Unser at the final round of pitstops, but did so by saving time from not changing tyres. It meant the freshly-booted Unser soon was all over the back of Andretti.
And with 11 laps to go 'Little Al' made his move, or at least tried to. He sought to pass at the unlikely point of Turn Three, but succeeded only in driving into the back of Andretti and spinning him out, as well as breaking off half of his own front wing.
---
More: Long Beach's best race
---
Unser went onto win but faced considerable hostility from the crowd. Andretti was furious and decades on he would admit to still feeling sore about the race – he would only take one more Indycar win and that was in 1993. Unser though was quick to hold his hands up about the incident, admitting he got impatient, that it wasn't a legitimate move and that he was frustrated not to have made a clean pass.
And it proved a watershed for the young challenger, in more ways than one. It set Unser up to go on to take the 'King of the Beach' crown from Andretti, winning there another four times to take his total to six.
Also, a week after the clash Unser had a "good talk" with Andretti at his Nazareth home, about where to draw the line when in battle. Unser learned from this and from then on largely cleaned up his act.