NASCAR champion Jeff Gordon to appear at Goodwood Revival
- Last updated: December 5th 2019
Goodwood Revival to host Jeff Gordon and Juan Pablo Montoya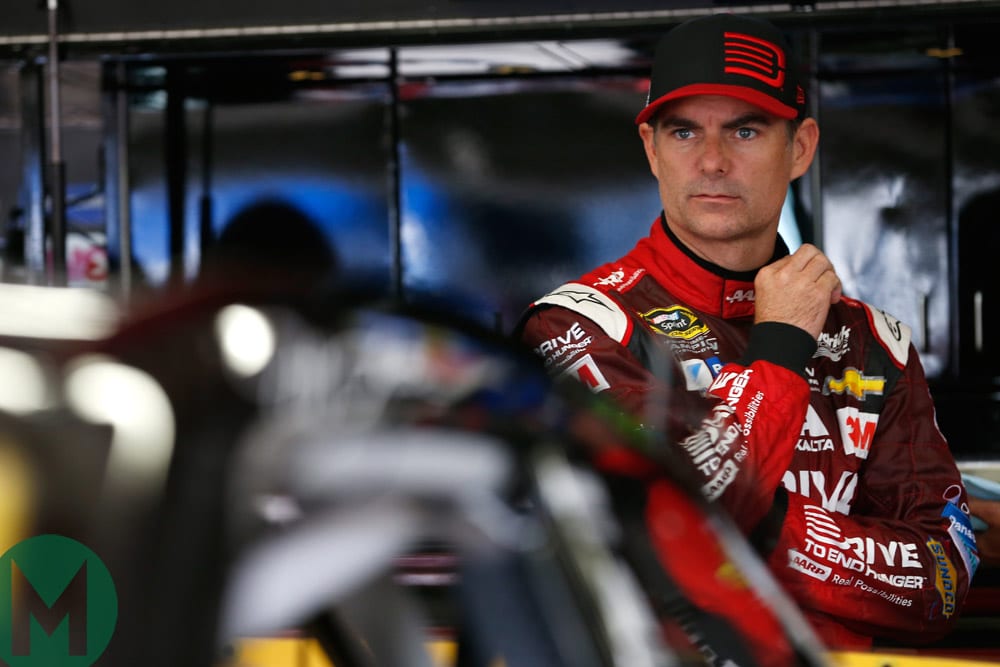 Image: Brian Lawdermilk/NASCAR via Getty Images
Four-time NASCAR Cup Series champion Jeff Gordon will make his Goodwood Revival debut on September 13-15. He will drive demonstration laps at the event.

Gordon, who retired from the top-tier of NASCAR racing in 2016, commentates for Fox Sports in the United States and is generally regarded as one of the best NASCAR drivers of all time.

The Californian won 93 NASCAR Cup races, finishing in the top-10 477 times and averaged a race finish of 12.5 over 805 starts.

It's not clear which car he will drive at Goodwood, but Gordon stayed with Hendrick Motorsports from 1993 until his retirement. He owns stakes in the no24 car that he made famous, and Jimmie Johnson's no48 team that has picked up seven NASCAR Cup titles.

NASCAR stock cars were also demonstrated at the 2019 Goodwood Members' Meeting (below).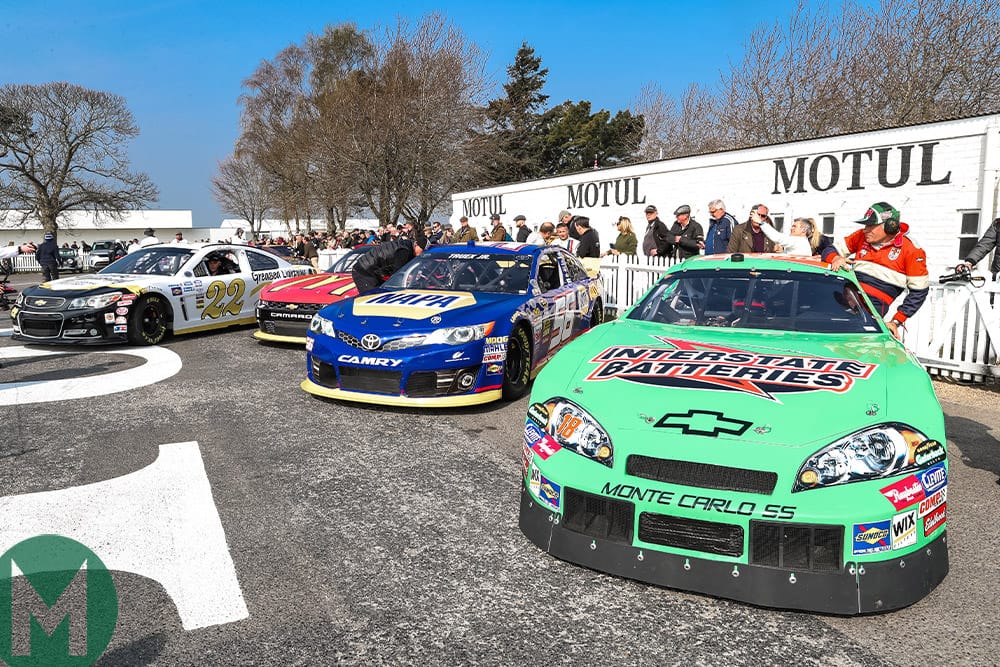 Image: Lyndon McNeil
At the moment, Colombian Juan Pablo Montoya is scheduled to return to Goodwood for the first time since 2003 when he demonstrated the Williams F1 car that year.

Montoya has won the Indianapolis 500 twice and the 1999 CART championship, as well as the Monaco Grand Prix. An appearance at the Revival would mark his first competitive appearance at the historic event.
However, the Revival weekend does clash with a round of the IMSA sports car championship, in which he races for Penske, at Laguna Seca.

Other American racing stars to have attended the event include Dan Gurney, Bobby Rahal and Danny Sullivan.
Goodwood Fellowship membership, which includes early access to Goodwood Festival of Speed and Revival tickets, is currently included in the latest Motor Sport subscription offer.