NASCAR has shown off the next generation of stock car ahead of its introduction next season, with new images of the Next Gen Chevrolet Camaro ZL1, Ford Mustang and Toyota TRD Camry shown off on Wednesday.
Composite bodies, 18-inch single-nut wheels, shorter rear deck and redesigned front splitter, underbody aero and rear diffusers aim to negate the effects of dirty air and improve on-track spectacle.
The seventh generation of car has been in development since 2018 and was designed around the "Rebirth of Stock" concept.
12 separate tests have been conducted in the development of the new car, with Ryan Blaney's outing at Texas Motor Speedway being the most recent one.
The new gen of car was meant to be used for the first time in 2021 but its introduction was delayed due to the impact of the Covid-19 pandemic.
In a preview of what's to come, NASCAR also ran the Next Gen cars in the virtual world, with the Pro Invitational iRacing series using the new models in last night's Darlington online race.
Erik Jones won in his Richard Petty Motorsports Camaro.
Crank it up? Count us in, @NASCARONFOX! 🔊 #ProInvitationalSeries pic.twitter.com/N6htKlDNBC

— NASCAR (@NASCAR) May 6, 2021
Two separate packages are planned to be introduced, a low-downforce, low-drag, high-horsepower package for short tracks and road courses versus a high-downforce, lower horsepower package for intermediate-sized tracks and longer.
A move away from the traditional H-pattern gearbox to a five-speed gearbox has been implemented as well as a transaxle in order to pre-empt a move towards hybrid power, one that is yet to be given a timeline.
"I think that at the highest level, one of the main goals is just that the sport remains healthy and strong, that it remains attractive to our current OEMs (Original Equipment Manufacturer), teams and fans, but also attracts new ones," said John Probst, NASCAR's senior vice president of racing innovation.
"As we kind of dive into that, it's sort of your overarching goal. Then we know to be attractive to our OEMs, we need to be relevant to them.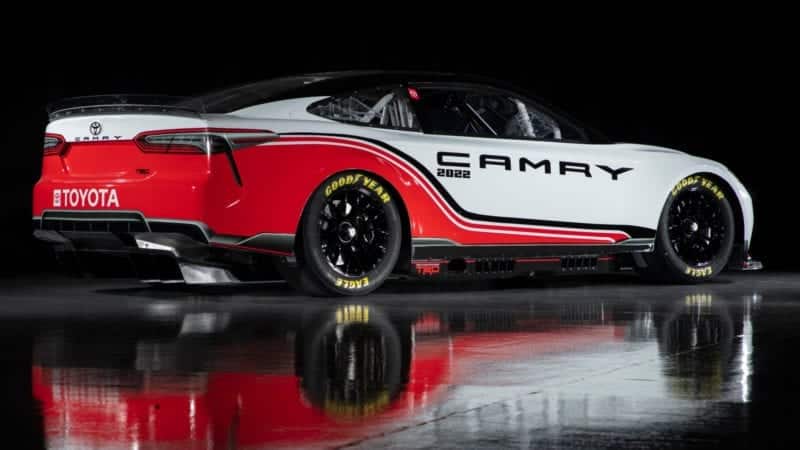 "If you look at where Gen-6 is today, there's a big component of it that's around wind tunnels and simulation. While that will always be in our sport and rightfully so, we felt like we needed to have that at a level that's commensurate with the amount of attention that the fans get out of it.
"We don't sell tickets to the wind tunnel or to watch engineers run simulations, so just trying to keep things focused on the race track."