Description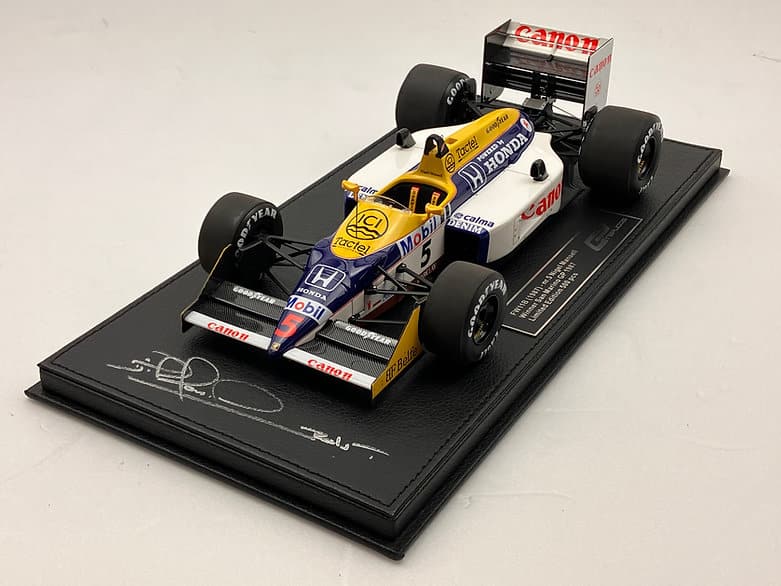 The FW11's most notable feature was the Honda 1.5 Litre V6 turbo engine, one of the most powerful in F1 at the time producing 800 bhp at 12,000rpm and well over 1,200 bhp at 12,000 rpm in qualifying.
Nigel tells us he was getting wheel spin in top gear at over 170mph!
The strong driving pairing of Nelson Piquet and Nigel Mansell made it a force to be reckoned with. The car was an instantly recognisable product of the turbo era of F1.
Very limited edition in 1/18 scale by GP Replicas, this model of the FW11B that Nigel took to victory at the San Marino Grand Prix, hand signed on the leather base. Very rare.
---
Seller's Story – Authenticity Guaranteed.
This seller is an established market leader selling genuine signed automobilia, all our signed products are guaranteed authentic, and come with proof including date, location and photographic evidence – they don't deal in 'through the fence' signatures, but strike exclusive, commercial signings with drivers which take place in private; they get the best signatures because they pay for the best; authenticity is guaranteed.