So they switched their attention to the alien culture of Indycar racing, and went on to great success. Sitting down to lunch with Bobby Rahal is rather different, because he followed a similar route – but he is himself very much an American.

Bobby started out with no ambition to race on the ovals. He loved the heritage of Grand Prix racing, and cut his teeth racing sports cars on American road circuits. Then he moved to Europe to scale the single-seater ladder over here. He had been racing for 12 seasons – with a very brief skirmish in F1 – before he came home to Indycar. Then he went on to be a three-time CART champion, and won the Indianapolis 500 both as a driver and as a team owner.

Yet Bobby's roots in European-style racing remained deep, and he even spent a brief time as a team principal in F1 before politics ended it. There aren't many Indycar champions whose all-time hero is Jim Clark, but Bobby is steeped in motor-racing history. He raced against Gilles Villeneuve, Keke Rosberg and James Hunt, and when Ferrari embarked on their abortive project to run an Indycar programme, it was Bobby who was summoned to Maranello to discuss it with Enzo himself.

Bobby is a Chicagoan, and for our lunch he chooses his favourite restaurant in the city, Gibsons on Rush Street. Our meal is healthy in both senses of the word: we avoid the immense Black Angus steaks and have crabmeat avocado and a local speciality called Garbage Salad, which has just about everything in it. Bobby warns me to go for the small size, but even that is massive, and excellent.
His father was a weekend racer, and from when Bobby was seven years old he would plead to go too. "Dad was running his own business, and racing was his passion but not his priority. Living in Chicago there were several circuits within easy reach: Elkhart Lake of course, and Meadowdale. My summers were spent going racing with my dad, and I grew up in the culture of sports car racing.
"Dad got as far as doing Sebring three times, winning his class one year in his Porsche Carrera Six. I'd help out in the pits, longing to get out there myself. At Watkins Glen there'd be a six-hour sports car race on Saturday, with Rodriguez, Siffert, Redman, Elford. On Sunday there'd be the Can-Am race, with McLaren, Hulme, Surtees, Amon. Those guys were my absolute heroes. The McLarens arrived lashed down on a flat-bed truck: no smart transporters then. And no PRs or PAs shepherding the drivers, either. You'd see Denny in the paddock, just sitting there sunning himself by the cars.
"My grandfather emigrated to the USA in 1920 from Lebanon, but my mother's family came from England. In 1970, when we were on a family holiday in the UK, Dad said, 'Hey, it's the Monaco Grand Prix this weekend'. So we got on a plane and arrived with no tickets, no hotel, nothing. Talked our way into the stands at the old hairpin, and eight laps from the end, with Brabham safely in the lead, my parents wanted to leave. I said, 'No, look, Rindt's catching Brabham'. Last lap, last corner, boom, Brabham buries it right in front of us, and Rindt wins. I took a photo of that and I've still got it.
"In those days you had to be 21 to race in the US, but in Canada the age was 17. My dad had an Elva-Porsche then, and we went north over the border into Ontario and I did a novice race at Harewood. It had a really mixed field, from single-seaters to Mini-Coopers, and I lapped them all." Later he scored a win at Mosport in the Porsche, before going off to college to major in history. By the time he was old enough to race in the US his father had a year-old Lola T290, and Bobby was 1973 SCCA Rookie of the Year in his region. "Until then I'd been pretty much adrift, didn't know what I wanted to do with my life. Suddenly I did."
A well-heeled college friend helped Bobby into Formula Atlantic, first with a Rondel and then a Lola T360, and he showed strongly against the Atlantic stars of the day – Gilles Villeneuve, Bill Brack, Tom Klausler. March distributor Doug Shierson ran a car for him in the 1975 SCCA run-offs at Road Atlanta, and he won. That led to a regular drive in 1976, but he was plagued by reliability problems. He was often as quick and sometimes quicker than Villeneuve: but Gilles won nine of 14 races, setting him on track to F1 and Ferrari, while Bobby won one and posted endless retirements. At Trois Rivières, the Quebec street race that attracted big stars from Europe, he outqualified Alan Jones, James Hunt (in his world championship year), Tambay and Brambilla.
In the race he ran second until, of all things, an engine mount snapped. He ended the year totally demoralised.
"For a clan like the Andrettis racing was effectively the family business. For us Rahals racing was a vacation, not a vocation. I'd seen too many drivers getting nowhere, saying 'Next year is going to be The Year' and it never is. So I said, 'To hell with it. It's time to grow up and get on with my life'. I gave up racing and went into advertising, took a job at Young and Rubicam. Of course I was miserable. Then Doug Shierson told me about a Wall Street bond trader, Jim Morgan, who'd bought a couple of ex-Villeneuve Marches and wanted to race in Atlantic with a more experienced team-mate who could teach him a bit. And he'd actually pay me! So I was straight back in. That whole 1977 season was pretty much about Gilles and Keke and me, plus Bill Brack, Kevin Cogan and others. Gilles just beat me to the championship, ahead of Brack and Rosberg.
"I love Keke. He was the antithesis of everything you're meant to be as a racing driver: he drank, he smoked, he lived life to the full. As soon as he got out of the car, he'd light up a cigarette. And he became world champion.
"The opening round of the 1978 Atlantic season was at Long Beach, and I had pole. In the rolling start I was hit from behind and had to come in to change a punctured tyre. I got away dead last, half a lap down, but by lap 20 I was up to third. I didn't get any further because a driveshaft broke, but Walter Wolf, who was setting up an F3 team at the time alongside his F1 operation, watched the race with Jackie Stewart, and Jackie said, 'You've got to get that guy'. Walter summoned me to his hotel, and offered me an F3 ride – with the promise that, if things went well, he'd put me in a couple of Grands Prix at the end of the year. Now I had my dearest wish, to go and race in Europe.
"For me the history of motor racing legitimises the sport, gives it credibility. But nowadays very few young drivers have any understanding of the history, they seem detached from it. I don't know how they can do that. The spectators are better educated than the drivers. When I first went to Monza for the Lotteria it was clear that the people in the grandstands knew about Ascari and Villoresi. Even at Silverstone, which has changed so much, you think back to González beating the Alfas in 1951.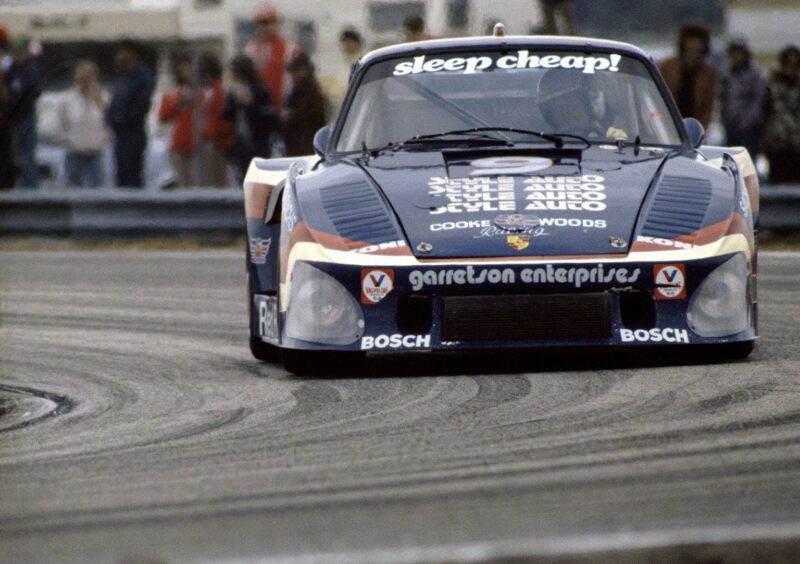 "That's why I loved it when I first went to Europe. The old Nürburgring was something else. Lapping that place in a little F3 car in 7min 51sec felt just wonderful. That put me third on the grid, and in the race I had a great battle with Jan Lammers [who went on to win the European F3 Championship that year] and Jan just pipped me for second place at the flag. I qualified third at Monaco as well – think of the history there! – and led my heat from de Angelis, Fabi and Warwick, but then I lost second and top gears. Fortunately it was wet, which reduced the disadvantage, because you really need second gear at Monaco. I still managed to finish fourth. In the final I was running fifth when Daniele Albertin nudged me into a kerb, and that broke the front suspension. At Monza, in pouring rain, I was sixth, and at the Österreichring – another great track – I was third and set an F3 lap record.
"Then came the Formula 1 chance that Walter had promised me, in the US and Canadian GPs alongside Jody Scheckter. At Watkins Glen I played myself in, qualified 20th ahead of six cars and finished 12th. Then Montréal. I know Walter has told you the story [Lunch With Walter Wolf, January]. In practice it was sheeting down. I was going well, I think I was fifth fastest at one point, then I slid off under braking and tore the front suspension out of the monocoque. It was irreparable, but one of last year's cars was on show at the Montréal Hyatt to promote the race. The team dragged it out, and overnight they put an engine in it and somehow got it more or less raceworthy. In the first nine laps I got from 20th on the grid to 11th. Then the flapper valve in the fuel system started sticking, because the car had been sitting unused for so long. As the fuel load lightened a misfire set in, and that was that. I was quietly pleased with how I'd been going up to then, but Peter Warr, who'd come from Lotus to be Walter's team manager in F1, didn't seem very impressed.
"For 1979 Jody left for Ferrari, James Hunt joined Wolf, and I was hoping to be his No 2. But the second car never happened. I was told it was because James didn't want there to be a second car: I don't know if that's true or not. Then halfway through the season he walked away from motor racing, and at once I was on the phone to Walter, saying: 'OK, I'm here'. But they went with Keke: maybe that was Peter Warr's influence. That was it for me and Formula 1.
"Meanwhile I'd managed to set up a Formula 2 drive with Chevron. Derek Bennett had just been killed in a hang-gliding accident, which completely devastated everybody there. Dave Wilson and Paul Owens were doing a great job, but Derek's magic died with him. I begged and borrowed $100,000 for the ride, then moved to Southport, Lancs: I guess I was its only American inhabitant. I hung around the factory and drank tea with the lads, and Paul and I drove all over Europe to the races.
"In the wet opening round at Silverstone I was fourth, and I had another fourth, a fifth, a couple of sixths. But the March-BMW was the car to have, and things were getting quite tough at Chevron. I didn't feel I was making headway, the money was getting very low, and then I got an offer to go home and do Can-Am."
The Can-Am ride was in Herb Kaplan's Prophet-Chevrolet, based on a T330 Lola F5000. "It was a very good car. I did five races in it, and it was usually me and Keke [in Paul Newman's Spyder] qualifying on the front row. But we both had reliability problems. I only won one race, at Laguna Seca, and the series went to Jacky Ickx in the Carl Haas Lola. Then I went to Mid-Ohio to spectate at a 500-mile sports car race – I always travelled with my overalls and helmet, because you never know – and Brian Redman found me in the paddock and asked me to share Tony Cicale's 2-litre Ralt-based car. Brian was one of my heroes from way back. And we won it.
"I now had to accept that I could either scratch around trying to raise the budget for a decent drive in Europe, or earn dollars racing in the US. The final straw was when Charles Clowes asked me to test one of his F1 Arrows at Silverstone for the British Aurora series. It was December, very cold and damp, and I went off, I don't know why. [It was later found that one of the Arrows' sliding skirts stuck up, losing all ground effects on one side.] A post hit my head so hard it turned my helmet sideways and I ended up in Northampton General.
In the ambulance I was pretty confused, but Silverstone Syd said to me, 'Do you know your name? Do you know where you are?' If it had been anyone else I would have stayed confused, but of course I'd know Silverstone Syd anywhere." Syd Herbert, who drove the Silverstone course car, was a familiar face to generations of racers.
"So back home I accepted Kaplan's deal for a 1980 Can-Am season. He was paying me $50,000, a lot of money to me then, and said he was buying a new Can-Am Lola. In the end we had to stay with the Prophet, which was getting pretty long in the tooth now. I also did IMSA as team-mate to John Fitzpatrick in the Dick Barbour Porsche 935s. John won the series, and taught me a lot about racecraft. And I also ran for Bob Garretson in his 935 in long-distance races, so I was busy. In 1981, with Brian Redman joining me and Bob, we won the Daytona 24 Hours. And I got to race at Le Mans.
"What a thrill to soak up the atmosphere there, especially in the days before the chicanes on the Mulsanne. I did the 24 Hours three times, but our only decent year was 1980, with Garretson and Allan Moffatt. We got up to fifth overall by midnight, then in the early hours we burned a piston.
"Those 935s did one thing very well: they went like bullets in a straight line. They had reasonable braking, but being production-based they didn't handle too well. You'd stiffen up the front roll bar and nothing would happen, because they'd just flex somewhere else.
"Endurance events taught me how to be fast and still save the equipment. In those days you didn't have all the electronic safeguards you have today. If you were hard on the gearbox, you broke it. If you were hard on the brakes, they wore out. If you were hard on the engine, it blew up.
"In 1981 something happened that I can't forget. Herbie Müller was my friend: when he was over here he'd stay with me. In the 1981 Nürburgring 1000Kms I was driving Bob Akin's 935 and, climbing up to the Karussell on the first lap, at the 135mph corner called Kesselchen, I went to pass Guy Edwards' Lola. I guess he just didn't see me; anyway he hit me and I bounced off the guardrails, spun and ended up on the verge facing the traffic. The car wasn't driveable, so I told the marshals they should get it dragged to a safer place. They did nothing. There it stayed, full of fuel, but soon everybody had passed it and knew it was there. An hour into the race there was a sudden shower just at that spot. Somebody spun and Herbie, in a 908, went off avoiding him. He cannoned into the 935 and both cars caught fire. It was an inferno. By the time they got Herbie out, he was dead.
"The final 1981 round of the FIA World Endurance Championship was at Brands Hatch, and Bob Garretson needed to score well to clinch the championship. We finished second in the race and he got his title, and I think I was third in the standings. I also joined Teo Fabi in Paul Newman's two-car March Can-Am team for the last four rounds, after Al Unser Sr fell out with them. My job was to be the dutiful No 2 and help Teo win the title. First time out at Mosport I qualified on pole and led the first 10 laps before pulling over to let him by. Teo scored four wins in the series, but Geoff Brabham had more consistent results with his VDS-Lola and took the title.
"I'd been picking up all the drives I could, but at the end of 1981 I felt my career was on the wane. Nobody seemed to be returning my calls. Then I had a visit from Jim Trueman. I'd known him since my SCCA days: he was a good racer, and we'd shared a car a couple of times. All the while he'd been building up a massive business empire, including Red Roof motels and a construction company, and he'd also bought the Mid-Ohio circuit. He was a huge racing fan. Well, that day Jim came in, looked me in the eye and said, 'If you're smart, you'll say yes to everything I'm about to say'.
"Jim had decided to build a race team. He wanted me to find the people, find the cars and engines, and he would put up the money. That was the start of Truesports. To be team manager I hired the New Zealander Steve Horne, who'd been with the VDS Can-Am team. We got a March chassis and Cosworth engines, we got premises just outside Columbus, Ohio, and my wife Debi and I moved into a little condo nearby. And I went Indycar racing.
"I had the arrogance of any road racer who's never been on an oval before. Hell, that doesn't look too hard. And then the first time you get out there, Holy Smoke, this is nothing like I'd thought it would be. We did our first race at Phoenix in March 1982, and we were terrible. Not one of us on the team, from Steve down to the truck driver, had any oval experience. Our heads were spinning. One of the CART guys asked us how much tilt we were running, and we didn't even know what tilt was. And in our first pitstop we set the car on fire. When I baled out my racesuit was burning, but one of the Penske guys in the next pit kindly threw a bucket of water over me.
"We learned pretty fast, we got our act together and by the time we got to Indy that first year we knew a bit more what we were doing. In road racing you'll never get the car right for every corner, so it's a compromise. On the ovals you need so much precision. A little set-up change can make a big difference. And when you're going into Turn One at Indy at 240mph you're carrying a lot of trust with you, trust in the car, trust in your engineer, trust in the team. Because if that car doesn't turn in when you ask it to, there's going to be an accident and it's not going to be a small one. You need to carry that trust before you can give your best at Indy.
"But it was a shock to the system having to spend the whole month there. You work all day trying to find that extra tenth of a mile an hour, and there's always an element of risk if you push it past a certain point. At 6pm each evening, as you leave the track and go back to your motel, the grass is always greener and the sky is always bluer because you've lived one more day and you're still here. You've put a bullet in the chamber of the gun and you've spun it. That's a lot of pressure.
"I'd done Can-Am, I'd done 935s at Le Mans, but an Indycar was the first car I'd ever driven that never stopped accelerating. You never ran up against that aerodynamic wall, it just kept on going faster. With aero as it was then, Indy wasn't flat like it is today. It was close to flat, but you had to breathe the car through the turns. Turn One looks about the same radius as Turn Three, but it's ringed by grandstands, Turn Three is more open to the wind. If the wind is coming from the south it attacks the car in Turns Two and Three. If it's coming in from the north it's Turns One and Four. If the corners are in the shade or in the sun, that has an effect too.
"I won Cleveland as a rookie, that was the first road course of the season, but the race that meant a lot to me was Milwaukee, which is a one-mile oval. We were 180 degrees on from where we'd been at Phoenix. We qualified well, we were running in the top four fighting with Andretti, then the front suspension collapsed. But it was a morale booster. From there we won at Michigan, which is a high-banked oval. All year we were the little guys fighting the big teams, and we ended up second in the championship behind Rick Mears and ahead of Mario. And I got rookie of the year. Huge credit has to go to Steve Horne, and to Lee Dykstra, who'd joined us as our technical guy.
"And Jim Trueman, of course." Even today, nearly 30 years after Trueman's death, Bobby's voice cracks. "Jim was a father figure to me. He was a friend, a mentor, a partner. He was as honest as the day is long. Whenever I bump into people who worked with him, all we do is talk about him: that tells you about the impact his personality had on all of us."
Throughout 1983 and '84 Bobby was consistently a front-runner, and the big teams were after him, with both Penske and Chaparral eager for his services. "But I always wanted to stay loyal to Jim. He'd brought me to the dance, so I figured I should go home with him. Then during 1984 he was diagnosed with colon cancer. That year we had two wins and I wound up third in the championship, and I was third again in 1985 with three wins. But by the beginning of 1986 Jim was very ill, and when we got to Indy he didn't have long.
"Winning the Indianapolis 500 was the big prize for Truesports, and I really, really wanted to win it for Jim. He was very weak, but he watched the race from the pits. Rick Mears and I led most of it, and then Kevin Cogan snuck up on us, and when Rick and I were delayed for a split second by a backmarker he went ahead. He was driving the wheels off that car. Then Arie Luyendyk crashed. With two laps left they stopped the race, and then had a restart. At the green I just got the jump on Kevin and went all out, gave it everything. My fuel warning light was flashing but I got to the end. I don't remember crossing the finish line. In the victory interview with all the media I broke up a bit, but I'd won Indy for Jim, and he came round on the victory lap. He died 10 days later.
"After his death Steve Horne did a great job of holding us all together. In the second half of the season we won five of eight races, and we won the championship. That was for Jim, too."
Another key figure was Adrian Newey, who joined Truesports in 1984, effectively on loan from March boss Robin Herd. "He was only 25 then, and he was with us for two years. He didn't come into CART thinking he knew everything, he was never arrogant in any way. He didn't know about ovals, and that meant he took a fresh look at it all. This was before the days of data acquisition and computers. Adrian's computer was his own brain. He'd sit there working out ride heights, for example: he'd have a think, and then he'd say: 'Let's go down one turn on the left front spring'. The key is how a driver and his engineer communicate, and Adrian and I were so much in tune, he knew the answer before I'd asked the question. I'd finish his sentences for him, he'd finish my sentences for me. Adrian is a genius, and he's as competitive as hell, too. All he wants is to win.
"Then there was the dialogue with Ferrari. It was one of the periods when Enzo was out of love with F1, and he approached Leo Mehl of Goodyear to find out about Indycar, and to ask which team he should talk to. Leo said, 'Talk to Truesports'. Next thing we knew, Piero Lardi Ferrari came to the Columbus race and sat down with Jim and Steve and me to discuss nothing less than a full-blown Ferrari Indycar effort.
"We shipped one of our '85 Marches over to Maranello, with a skeleton crew to look after it, and then I flew over and tested it at Fiorano in front of the Ferrari guys. Then Michele Alboreto drove it after me. I met Enzo, too: like being ushered into the presence of The Pope. Behind his dark glasses he didn't say much. I saw stacks of F1 engines piled against the walls, all different specs. The capacity those guys had, you'd think they should be winning everything, but at the time they weren't.
"Basically the car was there for them to copy, but the longer-term idea was that Adrian would go to Ferrari and design the car, which could have been a great opportunity for him at 27. But in the end they got Gustav Brunner to design it, and he came over and shadowed us at a couple of races. Enzo was trying to hold a gun to F1's head. He could afford to make threats like that, hiring people, building a car. And the car did get built: when I went to the Ferrari museum years later, there it was.
"We switched to Lola for 1987, and we won the championship again. Indy '86 should be the race I'm most proud of, but actually it's Meadowlands '87. I hated Meadowlands, a contrived little track squeezed into a parking lot, but for some reason you win at the tracks you hate. I won there three years, and whenever I beat Andretti that felt good because I always considered Mario the yardstick. I thought the world of him, still do. I won Laguna Seca four years in a row, but Elkhart Lake, a track I loved, I only won there twice.
"Truesports wasn't the same without Jim, and eventually I had to take the decision to move on. I went to Kraco, and was runner-up in the championship in '91, but I'd got to the point where I wanted to do my own thing. Racing was my life, I'd have to retire one day, and I wanted to stay involved. Being a team owner fitted in with that. At first I went into 50/50 partnership with Carl Hogan. Rahal/Hogan's first race was Phoenix, and I led every lap. Then we won three of the four mile ovals, and I ended up with my third championship title. But Carl and I didn't agree about everything. So I bought him out, and David Letterman came in as a minority shareholder. He hosts the world's longest-running late-night TV show, but he's also a massive enthusiast."
In 1994 Bobby brought Honda into CART as an engine manufacturer, although the partnership only lasted one racing year. Then, using the Ilmor-Mercedes engine, he finished a strong third in the 1995 championship. "At 45 I realised it was time to retire as a driver. You have to be honest with yourself. My goal was to be competitive right up to when I hung up my helmet, and racing against guys 20 years younger than me I did get on the podium in my last season, 1998. At my final race, Fontana, my entire team put on Groucho Marx masks: big nose, bald head, glasses. I can't think who they were all pretending to be."
The battle between CART and the IRL was painful – at one stage Bobby became interim president and CEO of CART to try to help solve its problems – but in 2004 he bowed to the inevitable and switched his team to IRL. And that year he became an Indy 500 winner again, this time as a team owner, when Buddy Rice scored Honda's first Indianapolis victory.
"My brief foray into F1 management with the Jaguar Grand Prix team began two years after I'd stopped driving. Ford bought Jackie Stewart's team and branded it Jaguar, and Neil Ressler, head of engineering at Ford, was the top boss. He asked if I'd like to be team principal. F1 felt like unfinished business to me, I loved Europe, I had a good set-up running my Indycar team. So off I went.
"People were very critical of Jaguar F1, but they had some good people. I loved the creativity of F1, and all they needed was some good leadership. I'm not saying we did everything right, but we were making progress. And because of my friendship with Adrian Newey, I persuaded him to leave McLaren and come with us. He actually signed a contract, but then the politics made him change his mind.
"The problem was that Neil was hit by a bad family problem: his daughter became very ill and he was spending less and less time in England. So the programme was passed over to Wolfgang Reitzle." Reitzle was at the time head of Ford's Premier Automotive Group, overseeing Jaguar, Land Rover and Volvo. Later he fell out with Ford, and went off to run a fork-lift manufacturer. "Under Reitzle, Niki Lauda began to play a bigger and bigger role, and it was clear Niki didn't want me there. We both wanted to win races, but we had different ways of doing things and thinking about things. You can't have two bosses, and Reitzle wanted Niki, so I left. Ironically, Red Bull is now in the old Jaguar building in Milton Keynes – and of course Adrian is there too."
In 2005 Rahal Letterman Racing made news by hiring Danica Patrick, and she led that year's Indy 500 twice and finished fourth. She took four pole positions during the season, and was named Rookie of the Year. "She went from almost an unknown before Indy to being like a rock star. The media crush was unbelievable. She's doing NASCAR now: I don't know what the good ol' boys down there make of her. Of our other drivers, Ryan Hunter-Reay had a lot of talent, but the pieces didn't fall into place for him at the right time. Takuma Sato: I love Takuma, what you see is what you get, 100 per cent commitment, no risk no win. The 2012 Indy was pretty exciting: on the final lap he was second, he went to pass Franchitti to win – and hit the wall."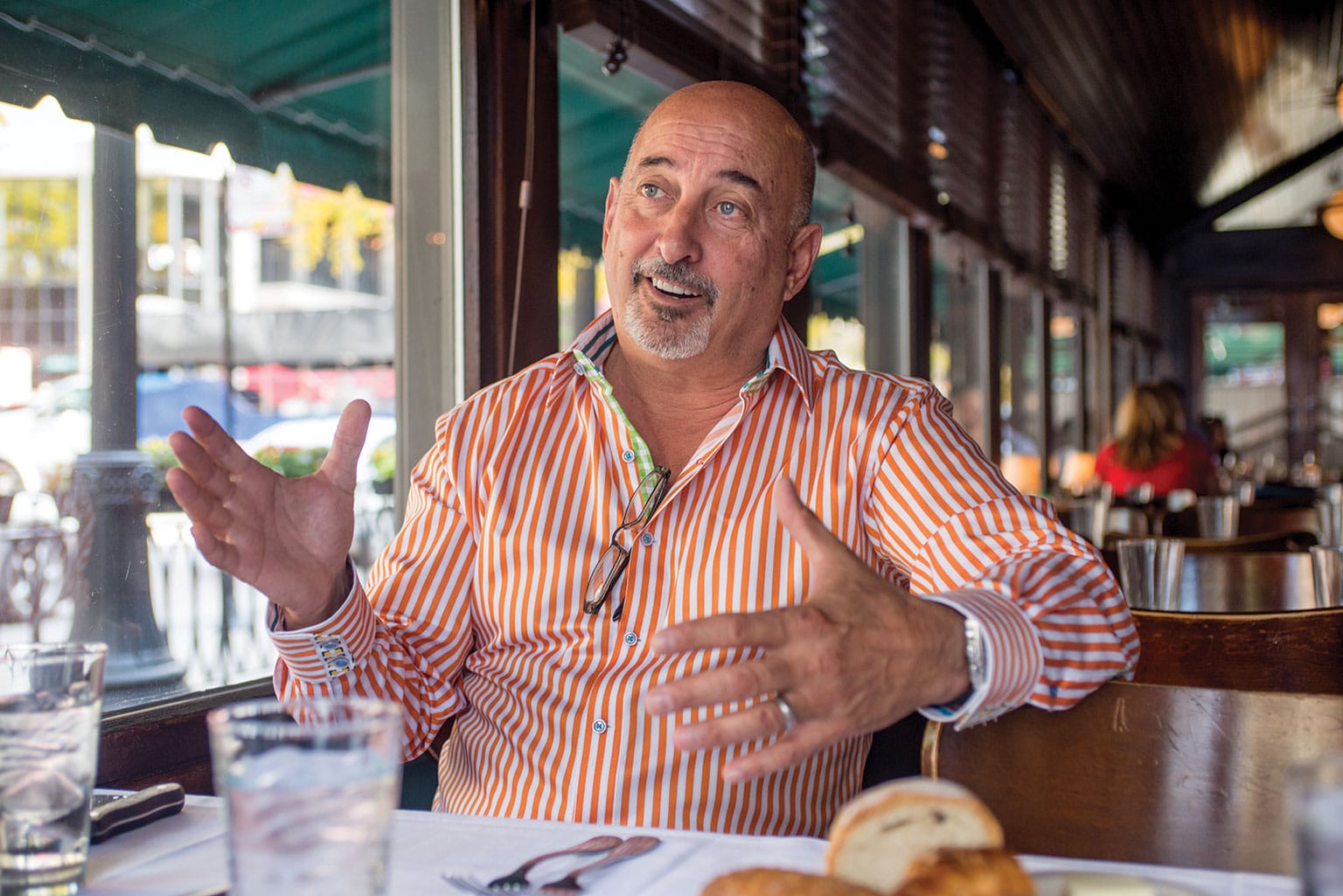 The team had a black day at Homestead in 2006, when one of its drivers, Paul Dana, was killed. In the morning warm-up another car hit the wall, and Dana hit his wreckage. "It was just horrible. The only way I can rationalise it is that he was very happy that day. He'd qualified the best he'd ever done in an Indycar race, he was exactly where he wanted to be, doing what he wanted to do." Another bad day for Bobby was at the Texas Motor Speedway in 2003 when Kenny Bräck, driving for RLR, locked wheels with Tomas Scheckter and in the ensuing accident withstood 214g. That crash effectively ended Bräck's Indycar career.
For three seasons, due to lack of sponsorship, RLR missed a lot of Indycar, but it survived via an IMSA relationship with BMW that continues to this day with a team of Z4 GTs. The team became RLLR – Rahal Letterman Lanigan Racing – when Mike Lanigan, formerly of Newman-Haas, bought into the team.
RLLR's Indycar driver is now Bobby's son Graham, who served his apprenticeship in Formula Atlantic and sports cars. He has driven in Indycar for several teams, including Newman-Haas and Chip Ganassi. At the 2008 St Petersburg Indycar round, when he was just 19, he became the youngest-ever winner of a major American single-seater race.
Running a modern team, plus his various businesses – he has no fewer than 16 car dealerships – has not compromised Bobby's devotion to history. "My other son Jarrod and I recently did a 1000-mile rally across Texas in my 3.0CSL BMW Batmobile. In my garage are some of the cars I dreamed about as a kid – a Healey 100M in Florida green, a Shelby GT350 Mustang, a '59 Porsche 356 four-cam Carrera."
He has been to the top in Indycar, but his love of motor sport spans its whole spectrum, its whole heritage. That surely made Bobby Rahal a better racing driver: now it makes him a better team owner.