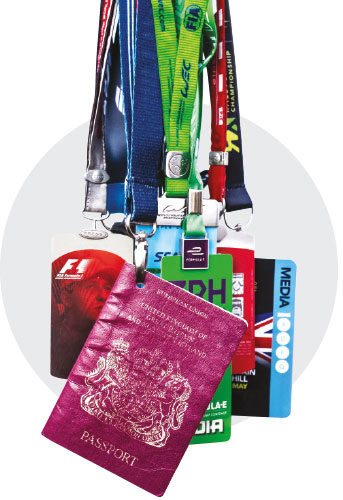 It is perceived as the best of venues… but also the worst of venues. It is a fabulous place to drive a Formula 1 car, but utterly hopeless should you actually want to race. It generates the slowest average lap speeds of the grand prix campaign, yet from trackside you could mistake it for the fastest, such is the extent to which proximity amplifies the sense of speed.
Welcome to a world of paradoxes.
Monaco's skyline might have changed hugely since its grand prix was initiated in 1929 by local businessman Antony Noghès, after whom the circuit's final corner is named, but the racetrack has evolved only subtly. There have been gentle tweaks and additions, occasionally facilitated by reclaiming a few gallons of the adjacent Mediterranean, but many of the key elements would be familiar to William Grover Williams, inaugural winner at the helm of his Bugatti T35B.
Part of Monaco's mystique is built upon monochrome images of drivers enjoying post-race parties in local hotels and bars, but that was then. Nowadays, many competitors live in the principality and are able to slope away to their own beds of an evening, shielded from public gaze or telephoto lens. And besides, some of the most celebrated watering holes are but distant memories. Perhaps the most famous was Le Chatham – aka Rosie's bar – on the Avenue d'Ostende (just before the left-hander at Massenet), a popular haunt with drivers in the 1960s. Sadly, it pulled its last pression about 20 years ago and has since been bulldozed to make way for a hospital entrance.
Two corners up the road, just beyond the exit from Casino Square, Le Tip-Top was another popular haunt for racing folk and a bar of the same name exists still… but don't expect to spy Lewis Hamilton or Sebastian Vettel therein.
Events
The Monaco Grand Prix was second of seven events on the inaugural world championship schedule in 1950, then disappeared from the calendar until 1955 (although there was a non-championship sports car race in 1952). It has since maintained a constant presence – an ever more glorious anachronism along some of the elaborate new facilities that have sprung up since the millennium's dawn.
Uniquely, the meeting stretches over four days (May 23-26). F1 practice begins on Thursday, with the first F2 race and other supporting categories (Formula Renault, Porsche Supercup) in action on Friday morning and then a more familiar practice/qualifying schedule from Saturday. Is the extended timetable a chance for local businesses to earn a few extra euros from captive tourists… or simply a more relaxed approach that allows visitors more time to appreciate their surroundings? There are elements of truth to both, but – as will become clear – a weekend in Monaco doesn't have to be ridiculously expensive if you plan carefully.
Nor is F1 the only reason to visit. The Monte Carlo Rally (and its historic counterpart) have been and gone for 2019, but return early next year – and the biennial GP Historique de Monaco will take place in May 2020. The alternative this year, then, is the Monaco Formula E ePrix (May 11, on a sawn-off version of the grand prix track), for which tickets cost €30 (£26). By way of contrast, cheapest admission on grand prix Sunday is €100 to access the rock garden in front of the palace, from where you can enjoy a wide-angle, but distant, view of the track. Discounts are available if you purchase a ticket for more than one day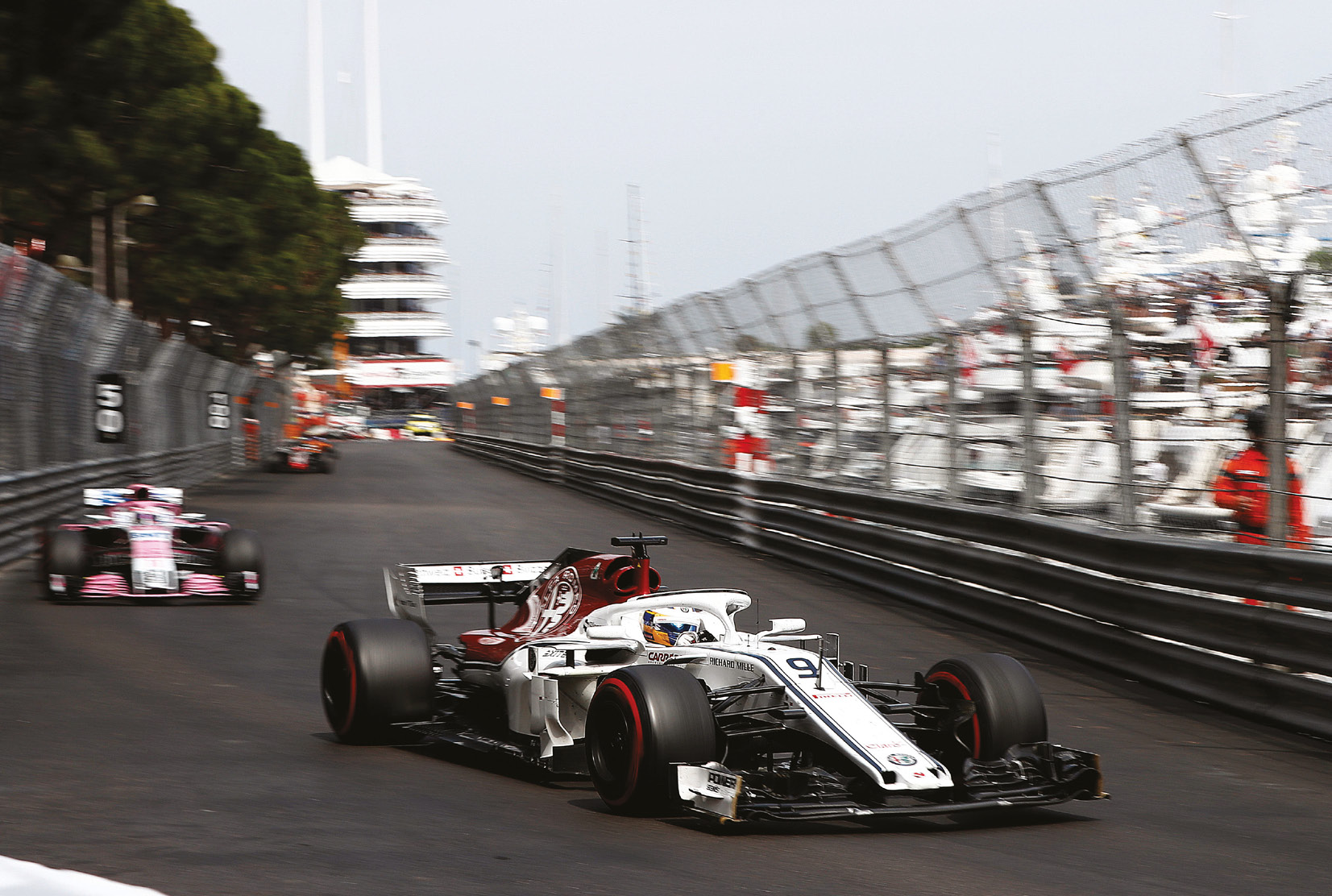 Other distractions
There isn't a great deal of room to celebrate automotive heritage in Monte Carlo – having reclaimed bits of the sea, the local authorities are now hijacking the sky, building road tunnels whose sole purpose seems to be as a platform for yet more tower blocks.
It is possible to drive laps of the circuit outside racing hours, though you won't be able to do so terribly quickly, as traffic rarely extends beyond second gear (and thus renders Lamborghinis or Ferraris utterly pointless, other than for creating a nice echo in the tunnel). Hire cars really aren't necessary, as local rail services (or else simply walking, if you're staying close to the track) are more efficient. If you must, you could eschew the traditional suppliers in favour of Nice-based Rent A Classic Car (www.rentaclassiccar.com), whose inventory includes such as Jaguar E-type, Porsche 356 and Citroën DS cabriolet
To appreciate some static classics, €8 (£7) is all it takes to view the car collection started by the late Prince Rainier and since taken over by his son Prince Albert. It is located on Les Terrasses de Fontvieille, just next door to Monte Carlo.
If you take the cheaper option of staying in Nice (recommended), you might want to retrace the layout of the street circuit that ran along the Promenade des Anglais and into the city via the Jardin Albert 1er; one year on from his Monaco GP victory, Louis Chiron (Bugatti) won here in 1932.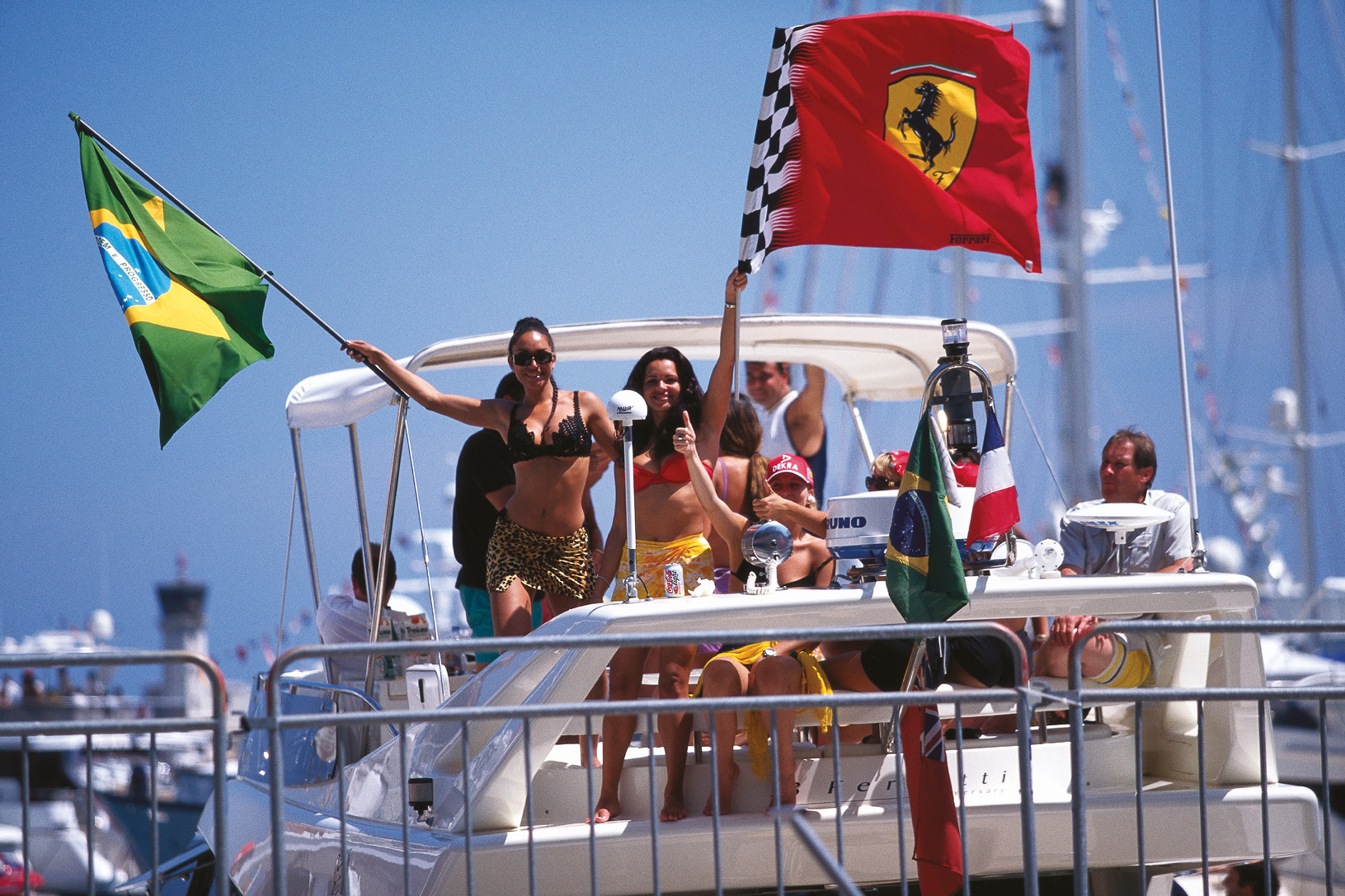 General travel advice
You'll need to book very early to avoid being stung by even the cheapest of airlines, so as a pleasant alternative, consider the train: yes, it takes longer, but there are worse ways to spend a day than wafting through France. Early reservation is key to getting the best Eurostar prices from London St Pancras (eurostar.com), but a standard return to Nice could be as low as £120.
For accommodation and food, you'll find more choice – and better value – in Nice; there are many hotels within easy walking distance of both the station and the charming old town.
For those with time, cruises with Paramount (paramountcruises.com) start from £2499 and include 10 nights. Fly from the UK to Rome and then sail via Sorrento, Florence and Pisa before taking in the Monaco Grand Prix en route to your final destination in Barcelona.