Fernando Alonso celebrated McLaren's heritage by running a Papaya Orange car at the 2017 Indy 500 – and will pay a different kind of tribute when he returns to The Brickyard in May.
The Spaniard has chosen to race as 66, the number carried by Mark Donohue when he scored a landmark victory in the 1972 Indy 500, at the wheel of a Penske-run McLaren M16B-Offenhauser – a maiden Indy victory for both entrant and manufacturer. Team Penske has since gone on to win the race a record 17 times.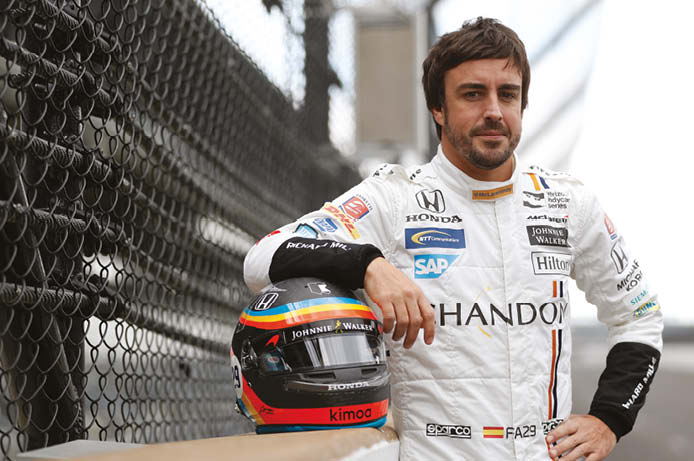 It heralds Alonso's second attempt to win America's most coveted single-seater race, which forms part of motor racing's unofficial 'triple crown' alongside the Monaco Grand Prix and the Le Mans 24 Hours. Graham Hill remains the only driver to have won all three, having completed the set when he and Henri Pescarolo shared the winning Matra MS670 at Le Mans in 1972.
Two years ago, Alonso impressed at The Brickyard, qualifying his Andretti-run Dallara-Honda seventh and leading through different phases of the race. He remained in contention when engine failure condemned him to retirement with 21 laps remaining.
His relationship with Honda having soured during the Japanese manufacturer's troubled Formula 1 alliance with McLaren from 2015-17, Alonso will this year be at the wheel of a McLaren Racing Dallara-Chevrolet.
Qualifying for the event takes place on May 18/19, with the 103rd Indy 500 starting at 12.19pm on May 26.