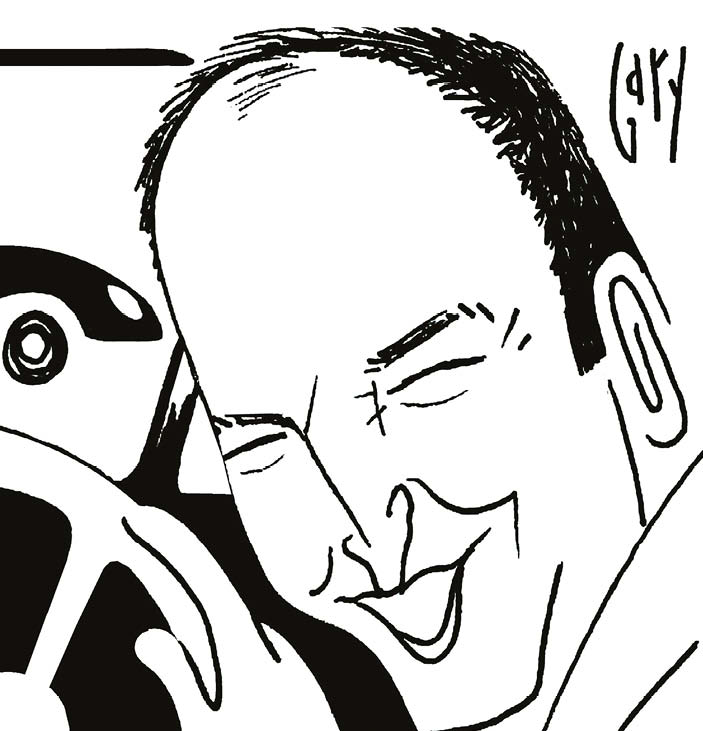 Industry watchers are unlikely to get bored over the months and years to come. With the emergence of electric cars, autonomous cars, the death of diesel, the rise and rise of ride-hailing, trade wars and a likely global slowdown, it's hard to know where to look next.
By comparison Brexit is starting to look like a little local difficulty. And it is: I know no better than you which way it's going to go, but I am fairly certain that whatever happens the result will be neither as good as its protagonists hope, nor as bad as its detractors fear. In life, things rarely are.
But if I wanted something to be scared about right now, I'd be scared about China. China has been the gift that kept on giving: for years it has been by far the world's largest car market and manufacturers have geared up to take maximum advantage. Except last year that all started to change: for the first time in nearly three decades, sales actually fell. According to The Economist, sales in the last month of the year were down 13 per cent. Which would be worrying enough. But that's not half the story: while premium brands continue to show resilience because there are no alternatives, Europe's mainstream marques are having a deleterious time: Citroën sales are barely a third of what they were just five years ago, Peugeot only a little better. Ford now shifts less than half as many cars as it did in 2014 while Fiat, having sold 68,000 cars in China in 2014, managed a grand total of 269 last year. In the meantime China's domestic manufacturers have not been sitting still. If the Chinese economy continues to slow, if the trade war with the US escalates, it is brands from over there, not from over here, that I expect to profit.
I like Nico Rosberg. I think he was a deserving F1 champion, and smart to retire at the top. But when at the World Economic Forum at Davos last month he said he thought F1 cars should become electric, I despaired…
"Fiat sold 68,000 cars to China in 2014, it managed just 269 last year"
He makes the same mistake as the car manufacturers which populate the sport: he thinks it's about them. These manufacturers will have to sell electric cars, ergo F1 should be electric too. Sod the fans already struggling to maintain enthusiasm in these days of halos, Tarmac run off areas, on-message drivers, fuel management and races more often won by strategy in the pits than drivers on the track.
To think of F1 as an environmentally aware sport is simply a joke, and until someone can think of a way of the circus transporting itself all over the world in aircraft powered by a renewable source of hydrogen, a joke it will remain. Someone once said the only way for F1 to become environmentally friendly is to abolish itself, and they were completely right.
If you went to a random track on the calendar and asked 100 spectators, how many would say they'd be no less likely to come back if the cars were powered by whirring electric motors rather than internal combustion engines? Not many I'm guessing. How many others not present are keeping away just because of those nasty, noisy petrol motors? Not many either, I would suggest. But the sport doesn't listen to the fans who pay for it, because it's frightened of losing the manufacturers.
But if F1 once more became populated by teams born to race rather than sell goods, would that be a bad thing? If you quartered the budget, killed the downforce and mandated 3-litre V12 motors, would that bring not only more spectators to the grandstands and viewers to their tellies, but cars to the grid? Would that not therefore be 'for the good of the sport?' Or did I simply miss something?
Not before time, car manufacturers are now publishing fuel consumption data calculated by the new, more realistic 'WLTP' method rather than the utterly discredited old 'NEDC' protocol. They make for interesting reading as these couple of random examples show: a diesel Alfa Stelvio's fuel consumption has increased from 58.9mpg to 42.1mpg, its CO2 output from 127g/100km to 149g/100km. A BMW 520d doesn't do 62.8mpg any more, but 52.3mpg, its C02 rising from 117 to 142g/km.
When cars start to be taxed on these new numbers next year, it'll likely produce yelps of protest because the cars are not actually using any more fuel or producing any more CO2 now than before. It's just the way of measuring that's changed.
For what it's worth I think the new numbers are pretty accurate. I recently did 400 miles in a new Porsche Macan at 29.2mpg, while 28.0mpg is claimed on the new cycle, compared to the entirely unrealistic 38.7mpg the model claimed before.
Only problem is that road car engineers are no different to race car engineers and if you give them a new set of rules, they'll dedicate their existence to circumventing them. The ruses they deployed to abuse NEDC would fill a book. My guess is that five years from now WLTP figures will look as idiotic then as NEDC figures do now, and we will be right back where we started.
Perhaps things aren't so bad as some would have us believe, after all.
---
A former editor of Motor Sport, Andrew splits his time between testing the latest road cars and racing (mostly) historic machinery
Follow Andrew on Twitter @Andrew_Frankel