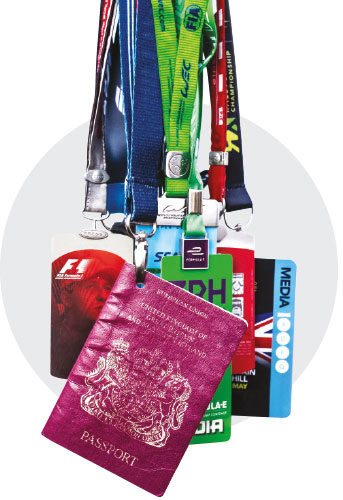 Budget airlines and accessible fares have made the world a much smaller place, but speed and efficiency aren't necessarily a substitute for the romance of the open road. Download a boarding pass to your smartphone and it feels like the start of a journey; load the car with a fortnight's apparel and it feels like the dawn of an adventure.
Our purpose here is to blend pleasure with pragmatism, so using the UK as a starting point we've plotted a (reasonably) logical route based around three events later this year, with croissants, mayonnaise-laced chips and plenty of automotive heritage along the way. The possibilities, of course, are almost limitless: Monza, Mantorp Park, Mont Verdun, Mondello, Montlhéry, modest Mallory… you could devise a fascinating itinerary by sticking to a single country, but what follows is hopefully food for thought.
---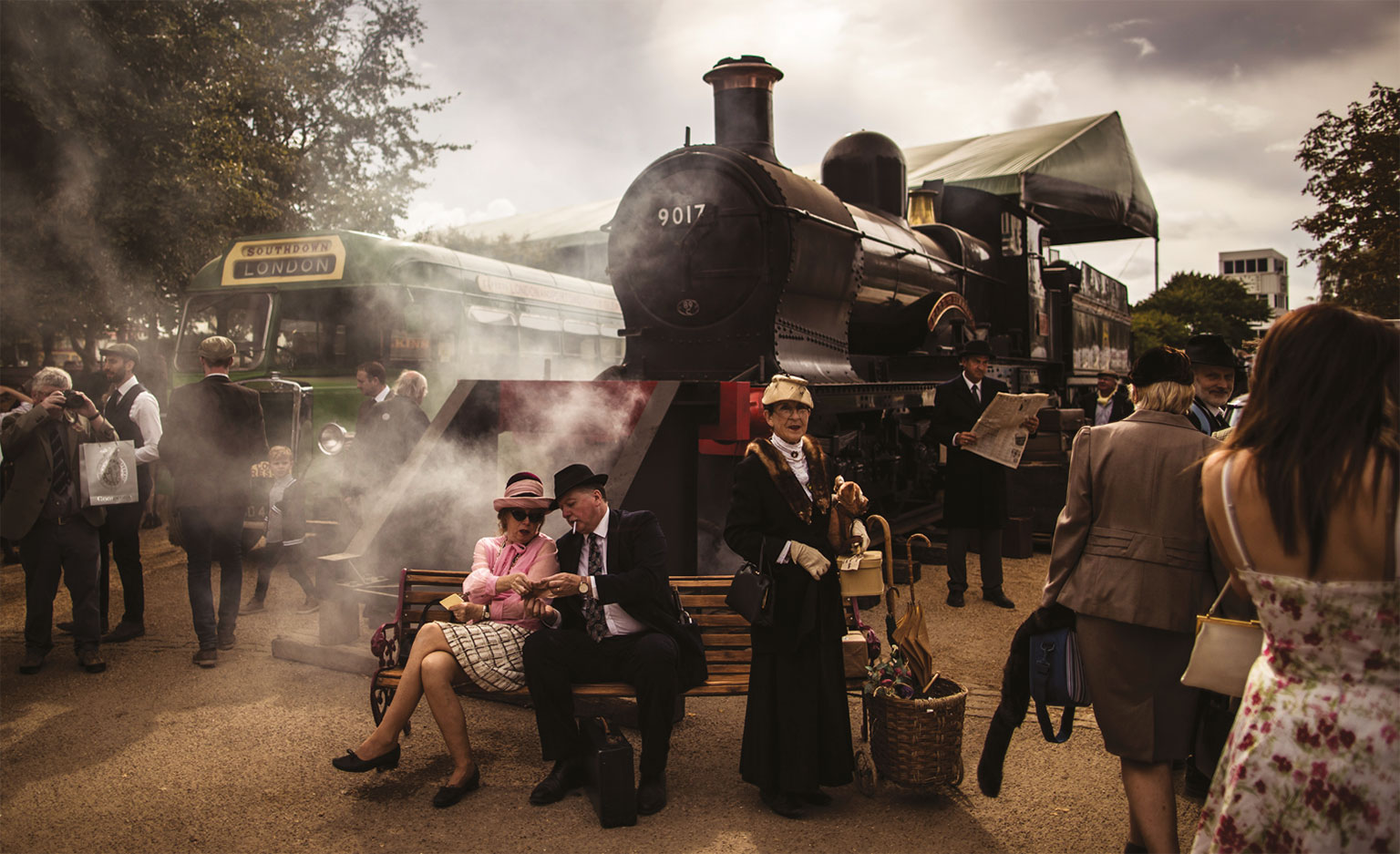 1. September 13-15, Goodwood, Sussex, England
To some the Goodwood Revival is as much a part of Britain's social sporting summer as Henley Regatta, or the Epsom Derby; to others it's a very fine race meeting with an element of pantomime. Whatever your view, there isn't much else quite like it – and it is an absolute cert that you will see some very elegant machinery being handled in the manner intended.
Yes, driving standards are variable, but – irrespective of category – the level at the front is always high, as reflected by the cars' exquisite body language. People complain that modern F1 cars are dull to watch; the stuff at Goodwood is always glorious. Single-day passes start at £59, weekend tickets cost £188 (goodwood.com). By comparison, the cheapest seat to watch a Category A (eg against one of the Manchester clubs) match at Arsenal costs £65.50.
---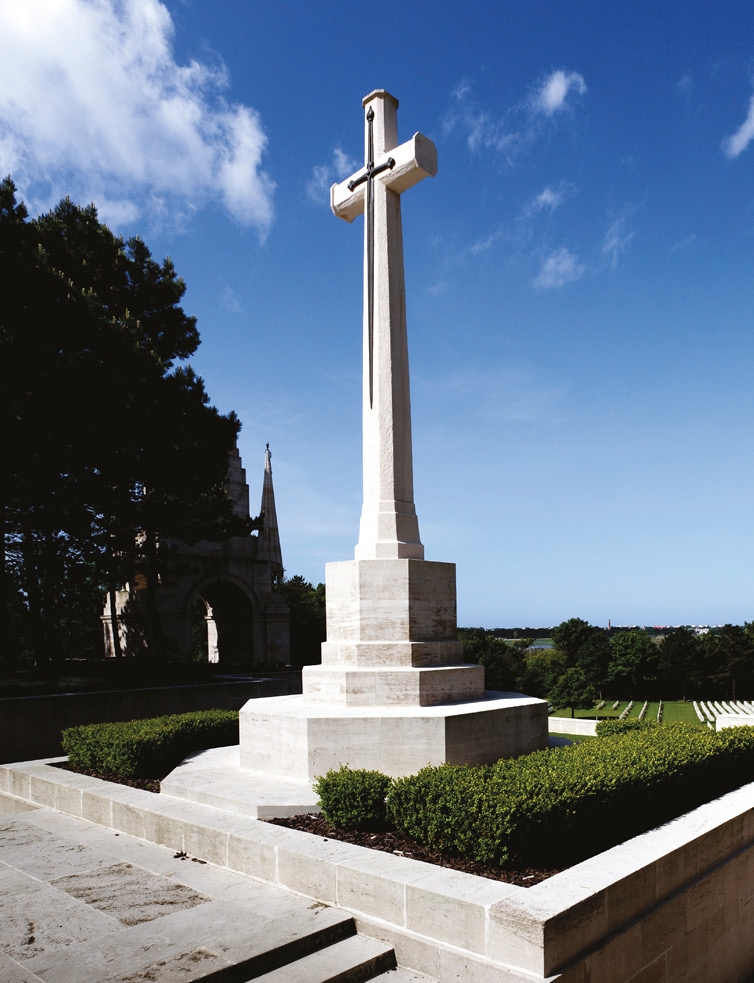 2. September 16, Folkestone/Dover to Reims via Boulogne (c 235 miles)
Le Shuttle's blunt rapidity is a marvellous thing, but there is arguably a greater sense of occasion if you catch a ferry and savour a leisurely P&O breakfast (table-service restaurant recommended) while watching lesser black-backed gulls drifting along outside the window. If you opt for the train, it's equally agreeable to savour a coffee and a croissant from a village patisserie after you land.
Although our planned destinations lie to the east, it is first worth heading in the opposite direction to Boulogne, to pick out what you can of the road circuit used in the early part of the 20th century. As Damien Smith wrote when visiting the site for the November 2004 issue of Motor Sport, "The war memorial in St Martin-Boulogne, a mile or so east of the main town, became the circuit's most familiar landmark. It signalled the apex of the track's first turn, a tight hairpin formed by a fork in the road. The heavy braking required to get into the corner made it popular with photographers and spectators — it could catch out even the best. It was here that a brakeless Malcolm Campbell asked too much of his supercharged Bugatti's gearbox in the Georges Boillot Cup race of 1928; approaching too fast, he rammed home second gear and retired on the spot. Tramlines added to the hairpin's difficulty, pulling tyres off the rims that dropped into them.
"The braking zone is now one-way, against the direction of the circuit, and the memorial sits at the end of a car park: it's physically impossible to re-enact those down-changes before turning in. But the buildings that line the streets, and the church and cemetery that loom in the background of so many photographs, all remain unchanged."
We also suggest popping into E Leclerc, Outreau, on the fringe of Boulogne (leave the N416 just before it becomes the A16 toll motorway) to stock up with provisions. French supermarkets have a much better range of almost everything, plus excellent, reasonably priced wines for evening use. During the afternoon, head south-east on the N42 through the Parc Naturel des Caps and take the southbound A26 to Reims – heart of the Champagne region and a large city with plentiful facilities for an overnight halt.
---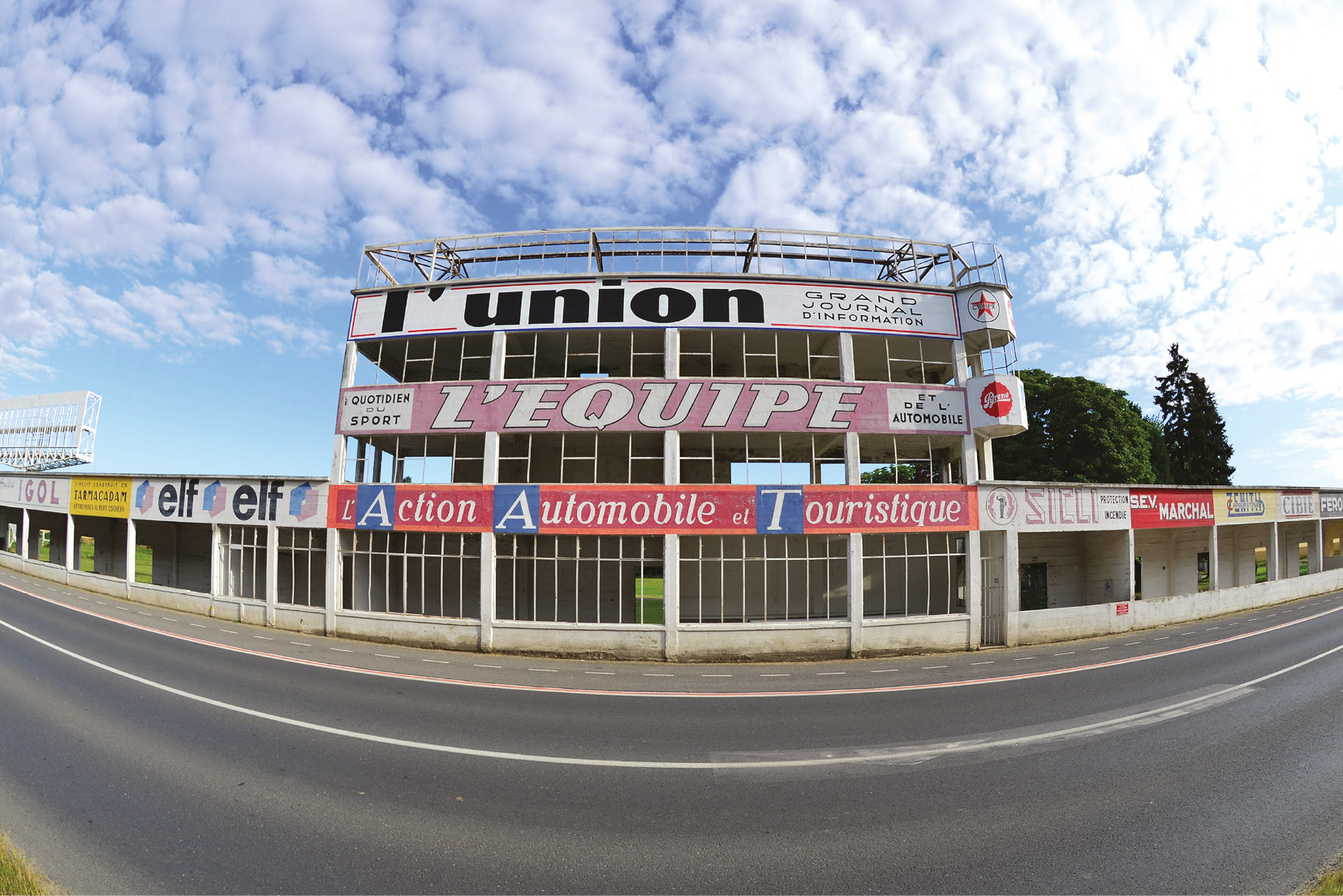 3. September 17, Reims to Strasbourg (c 230 miles)
Croissants and coffee are ever the perfect accompaniments to a leisurely start – and there's no sense in rushing. Reims has a wide range of museums – dedicated, among other things, to tapestries, military history and, at 84 Avenue Georges Clémenceau, cars and motorcycles (musee-automobile-reims-champagne.com) – but the most pressing matter of the day is slightly to the west.
Take the A344 and then pick up the N31 towards Soissons. About four miles from the city centre, to your right, you'll see La Garenne, a restaurant that was popular with bygone racers. Turn left at the roundabout beyond and you'll be on what cartographers prosaically call the D27, though to anybody with a soul it's the pit straight at Reims, one of the French Grand Prix's many former homes, with the old, partially preserved pit buildings and grandstands still adjacent (amis-du-circuit-de-gueux.fr).
Apologies for the culinary repetition, but it really is worth buying a fresh baguette en route and smothering it with cheese or paté, then taking lunch while perched atop the pit counter. As you nibble, search your mind's eye for a quartet of Ferrari D50s, Collins, Fangio, de Portago and Castellotti bobbing their way through fast, open countryside in 1956.
Recent developments to the N31 mean you can no longer drive a complete lap, but you can still tackle most of it. And while you are there, it is a virtual certainty that you'll be joined by others in UK-registered cars, whether modern or classic, or simply a Caterham Seven. The past, truly, is something to preserve – and not simply a foundation for new housing developments.
Exploration over, head east along the N31 and rejoin the A4 towards Strasbourg, home of the 1922 French GP – a triangular road circuit whose pit straight was on the D392 between Duttlenheim and Entzheim, just south-west of where the local airport now stands. Like Reims, Strasbourg has a rich seam of amenities for the itinerant.
---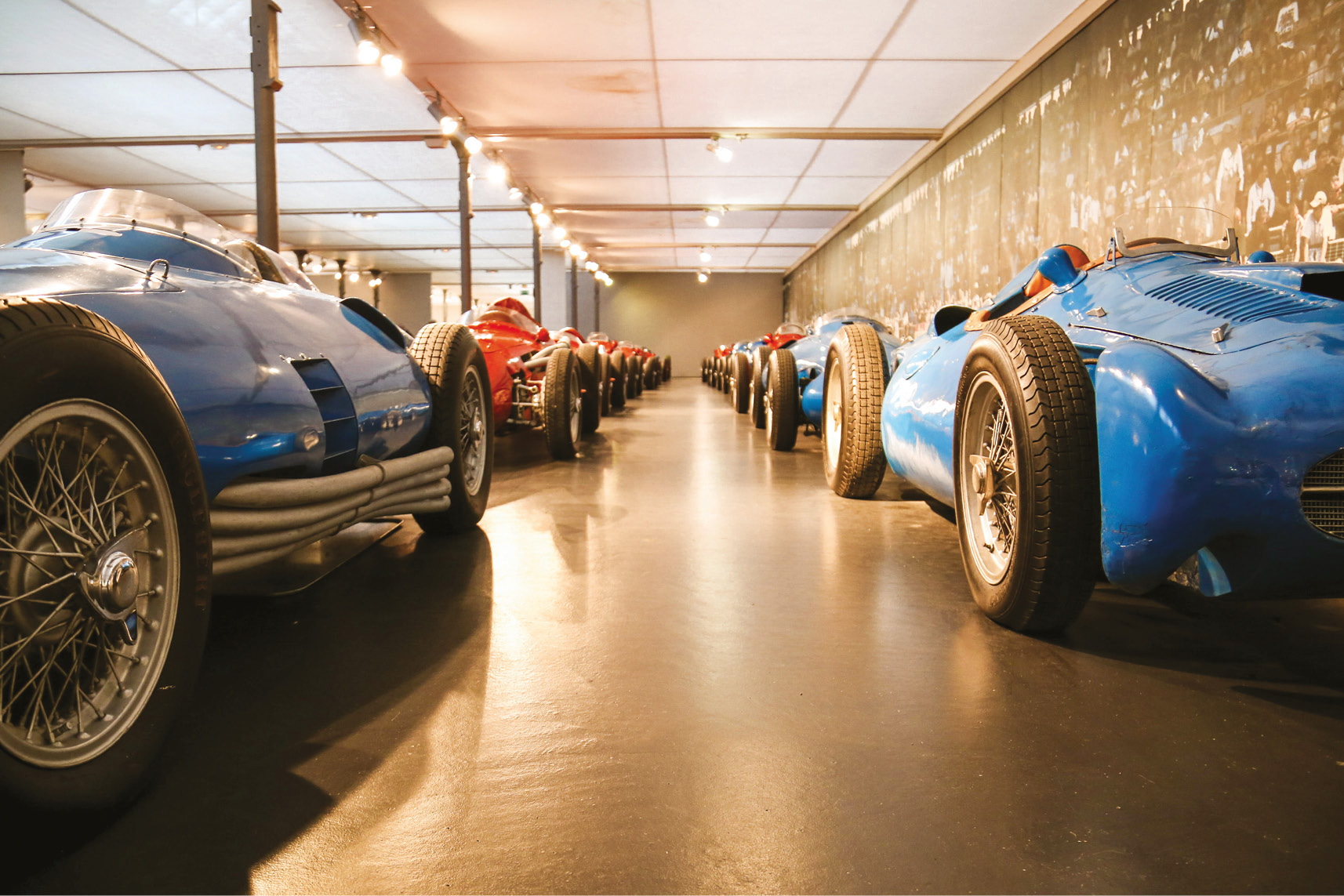 4. September 18, Strasbourg to Mulhouse (c 75 miles)
Head south-west from the city on the A35 for a fairly gentle run to one of Europe's most astonishing car collections, accumulated by Swiss brothers Fritz and Hans Schlumpf and on public display since July 1982 (schlumpf-collection.com). Take time to browse and have an early night ahead one of the trip's longer legs; Mulhouse isn't huge, but has ample accommodation.
---
5. September 19, Mulhouse to Milan, Monza or Arcore (c 250 miles)
Head south-east on the A35, thence A2 – and before crossing the Swiss border make sure you buy a vignette pass that entitles you to use national motorways (they're available from service stations). Allow about 4hrs 20min for the trip – and build in, perhaps, a refreshment stop at Lake Como. Milan is obviously convenient for Monza and possesses a host of cultural charms, but for a flavour of provincial Italy it's worth basing yourself in Arcore, which lies within an easy drive of the track. It has also been home to serial headline-maker Silvio Berlusconi and, of more interest in this context, the Gilera motorcycle factory. The company was founded here in 1909, but the factory sadly closed 84 years later.
---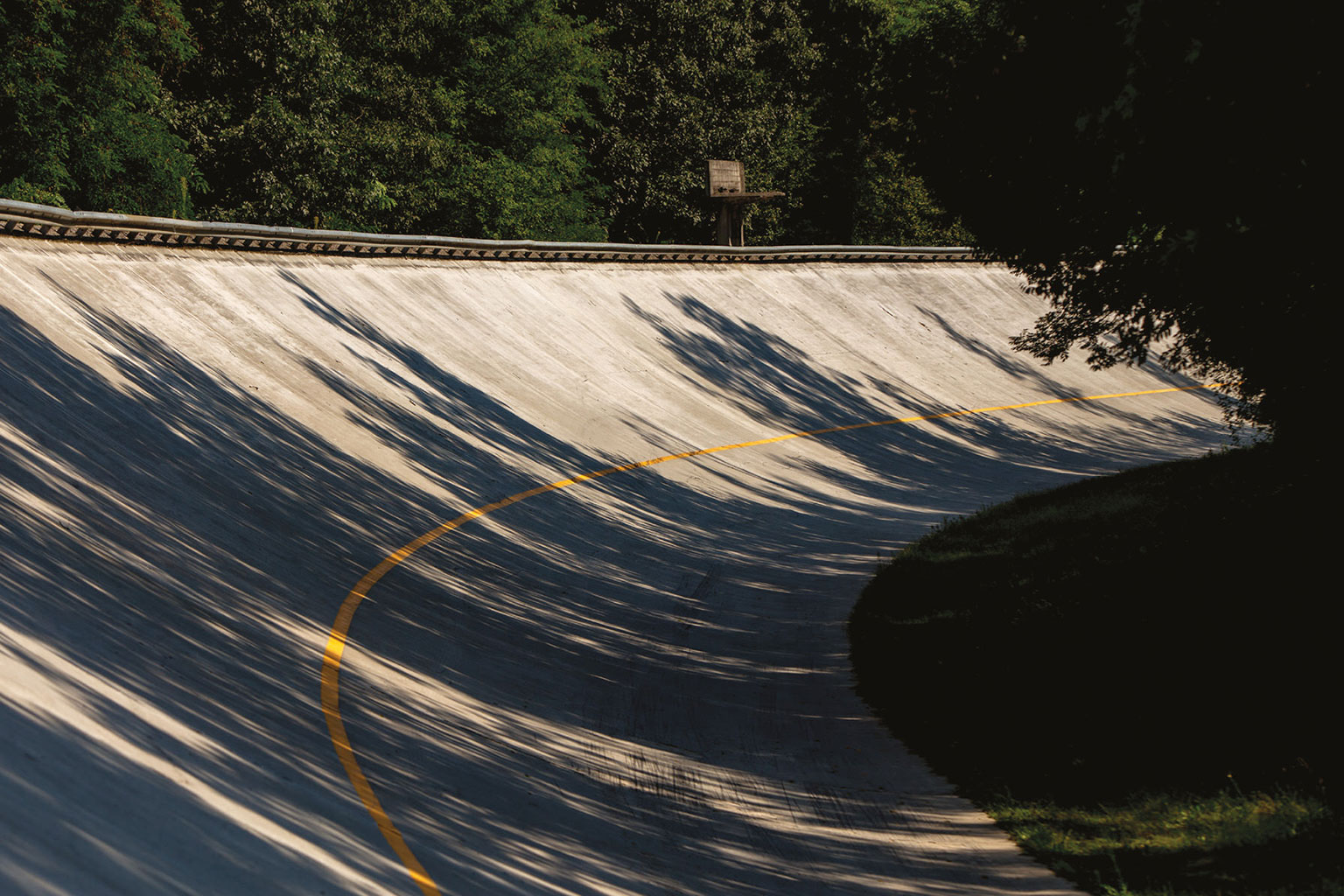 6. September 20-22, Monza, Monza, Monza
Fast approaching its centenary, Monza survives as a glorious anachronism. It isn't just the competition, but the ambience. Where else can you drive into a circuit and pass a working farm, complete with goats?
This year's Monza Historic is part of Peter Auto's portfolio (peterauto.peter.fr/en/ticketing, although sales had not started at the time of writing), with a selection of sports and saloon car races. It's a fairly long circuit, but three days should be enough to cover a stroll through the woods towards the Lesmos, a walk in the opposite direction to spectate from the inside of Parabolica or capitalise on one of the grandstands overlooking Ascari.
It's also an opportunity to explore the majestic royal park in which the circuit is located and try to ascend the long-abandoned banking. Turn right from the back of the paddock, then first left and continue, crossing the back straight via a footbridge, until you reach a gate that opens onto a disused section of track; turn left for the banked Curva Nord, right for the Curva Sud. Each has parallel capacity to inspire.
---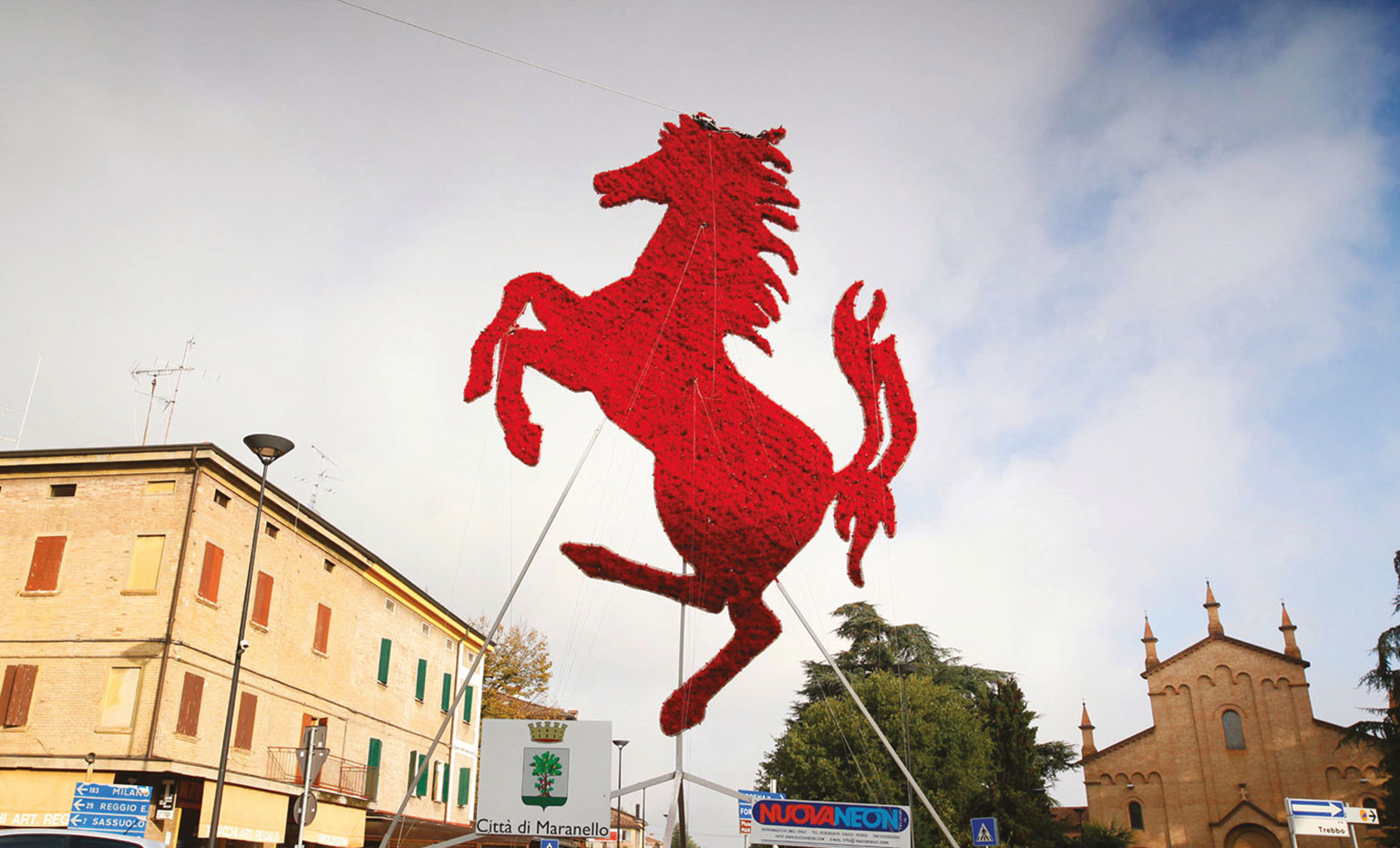 7. September 23, Arcore to Maranello (c 130 miles)
Monza has a reputation as home of the tifosi, but in truth Ferrari's homeland is far closer to Imola. Still, when in northern Italy…
The trip to Maranello takes a couple of hours, in the unlikely event that the A1 is reasonably clear; head south-east from Milan, towards Bologna, then take the exit for Fiorano Modenese and follow the SP467B to Maranello.
F1 testing at Fiorano, Ferrari's private track, is severely restricted under grand prix racing's rules, but the company's GTs still use the track – and if sound alone were not enough to draw your attention to the fact, lines of people watching from local factory roofs offer an additional clue. Located on Via Abetone Inferiore, Ristorante Cavallino was a popular lunch spot for Enzo Ferrari and his drivers (ristoranteilcavallino.it) and is rich in memorabilia; to book a tour of the Ferrari museum, visit musei.ferrari.com.
---
8. September 24, Maranello to Stuttgart (c 420 miles)
A day for watching the world go by as you leave Maranello and head past Modena and Trento before crossing the Austrian frontier and continue north-east on the E45 into southern Germany. The trip is likely to take seven hours, perhaps slightly longer, so you might not feel like a lap of the Mercedes Museum when you arrive, but if you do: mercedes-benz.com
---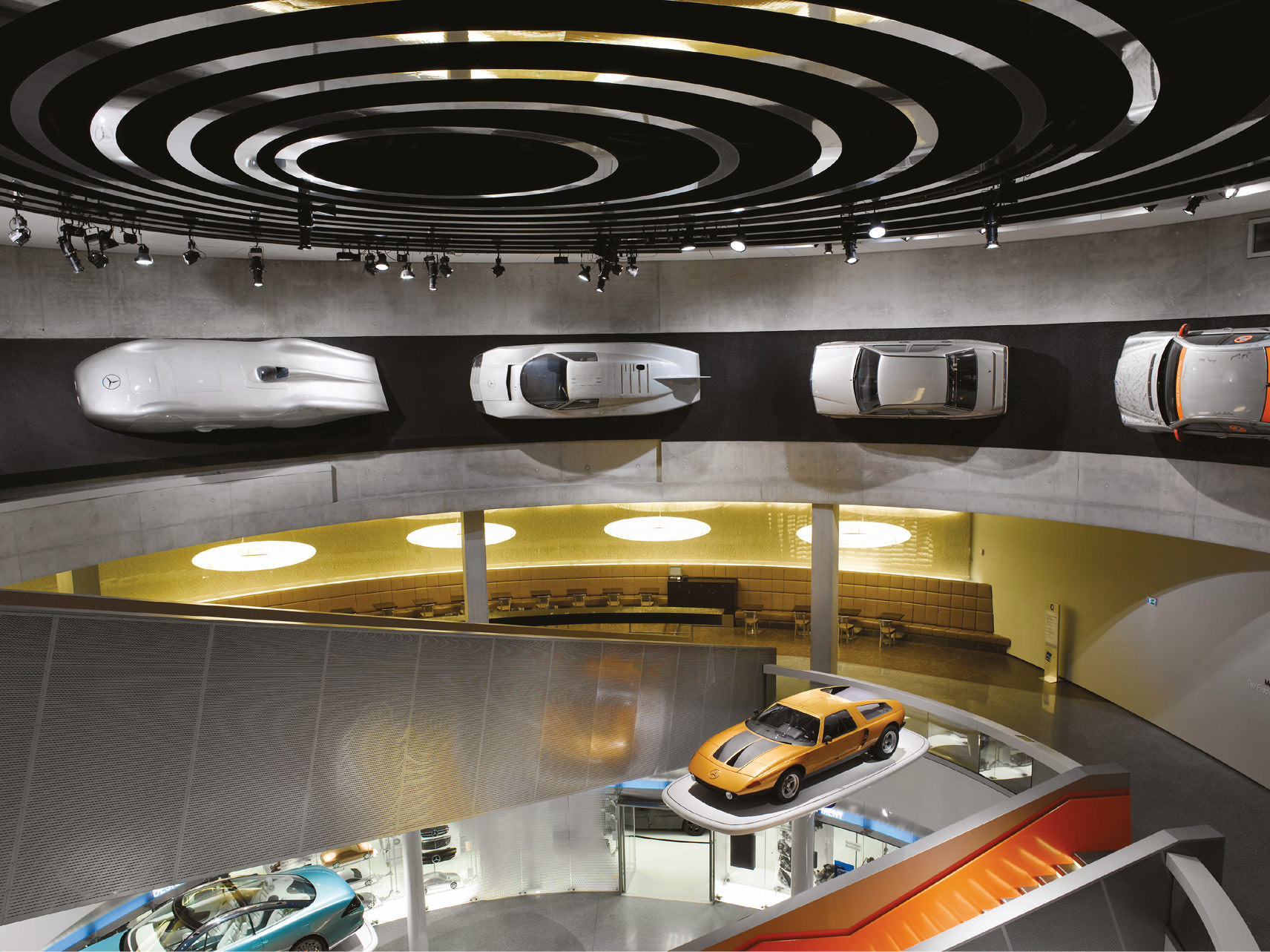 9. September 25, Stuttgart to Nürburg (c 230 miles)
An early-morning tour of the Mercedes Museum is an option, but you might prefer to get back on the road, taking the A67 north – and diverting just south of Frankfurt. The A5 autobahn has a rest area named after Bernd Rosemeyer – complete with a memorial stone in honour of the great German (precise location: N 49° 58.392 E 008° 36.189), (64546 Mörfelden-Walldorf, Germany) who died while attempting a speed record on the Frankfurt-Darmstadt autobahn in January 1938. Then it's back to the northbound A67, towards Mainz, before picking up the A3 and A61, in the direction of Koblenz, and leaving the latter at J33 to make your way towards the Nürburgring. Set within the Hotel am Tiergarten, in Nürburg, the Pistenklause restaurant is packed with racing mementoes (am-tiergarten.de).
---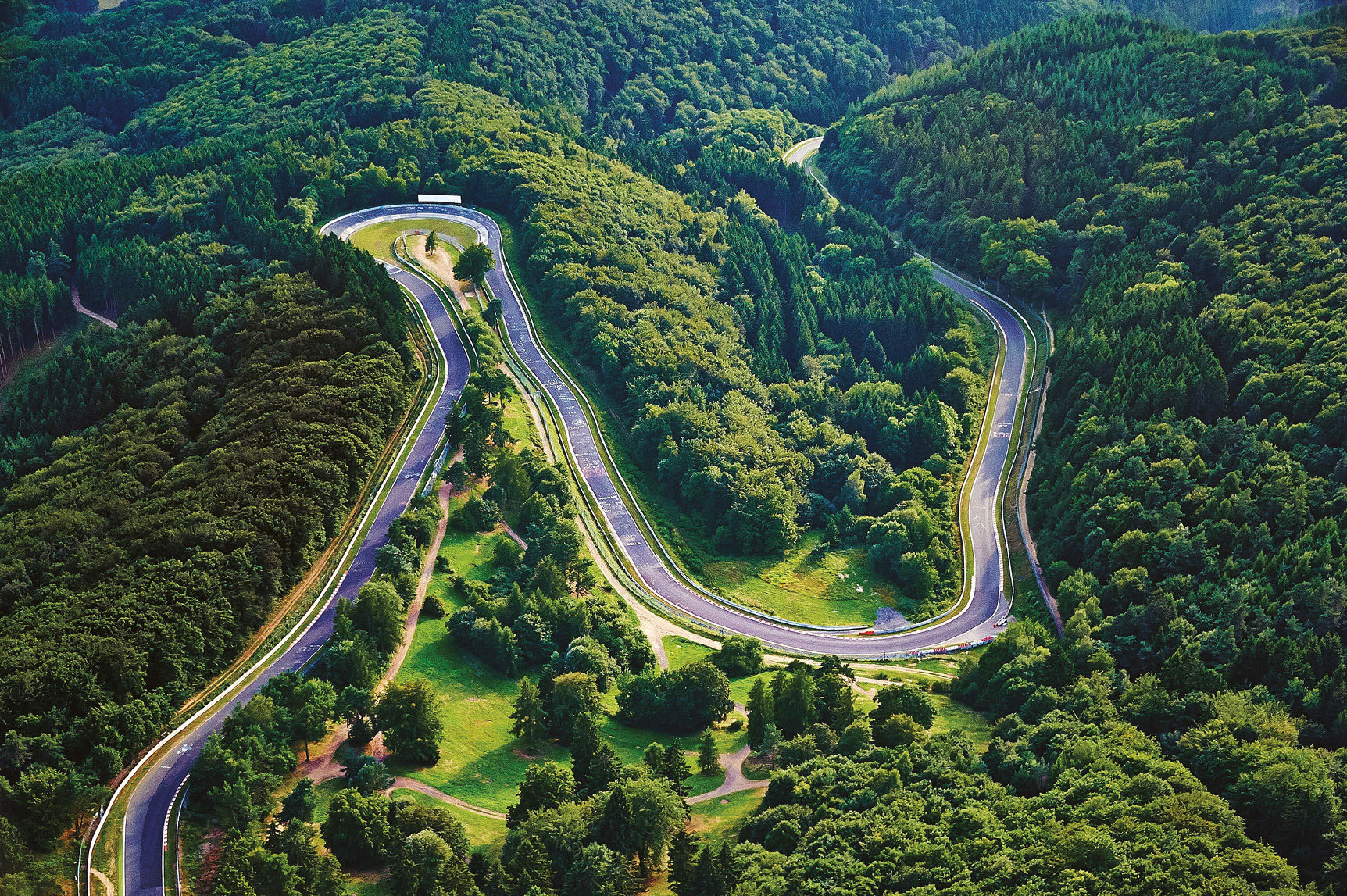 10. September 26, Nürburg to Spa (c 70 miles)
Ordinarily, it is possible to purchase tickets to lap the Nordschleife in your road car… but there is a VLN endurance race scheduled for September 28. These meetings are usually contained within a single day, however, so you should still be able to sample a tourist lap or two before a gentle run along the B410, through Kelberg and Gerolstein and thence the northbound E42 towards Spa. Local rooms will be in demand, but a personal favourite – if you can get in – is the Père Boigelot in Basse-Bodeux, a decent hotel with an even better restaurant attached.
---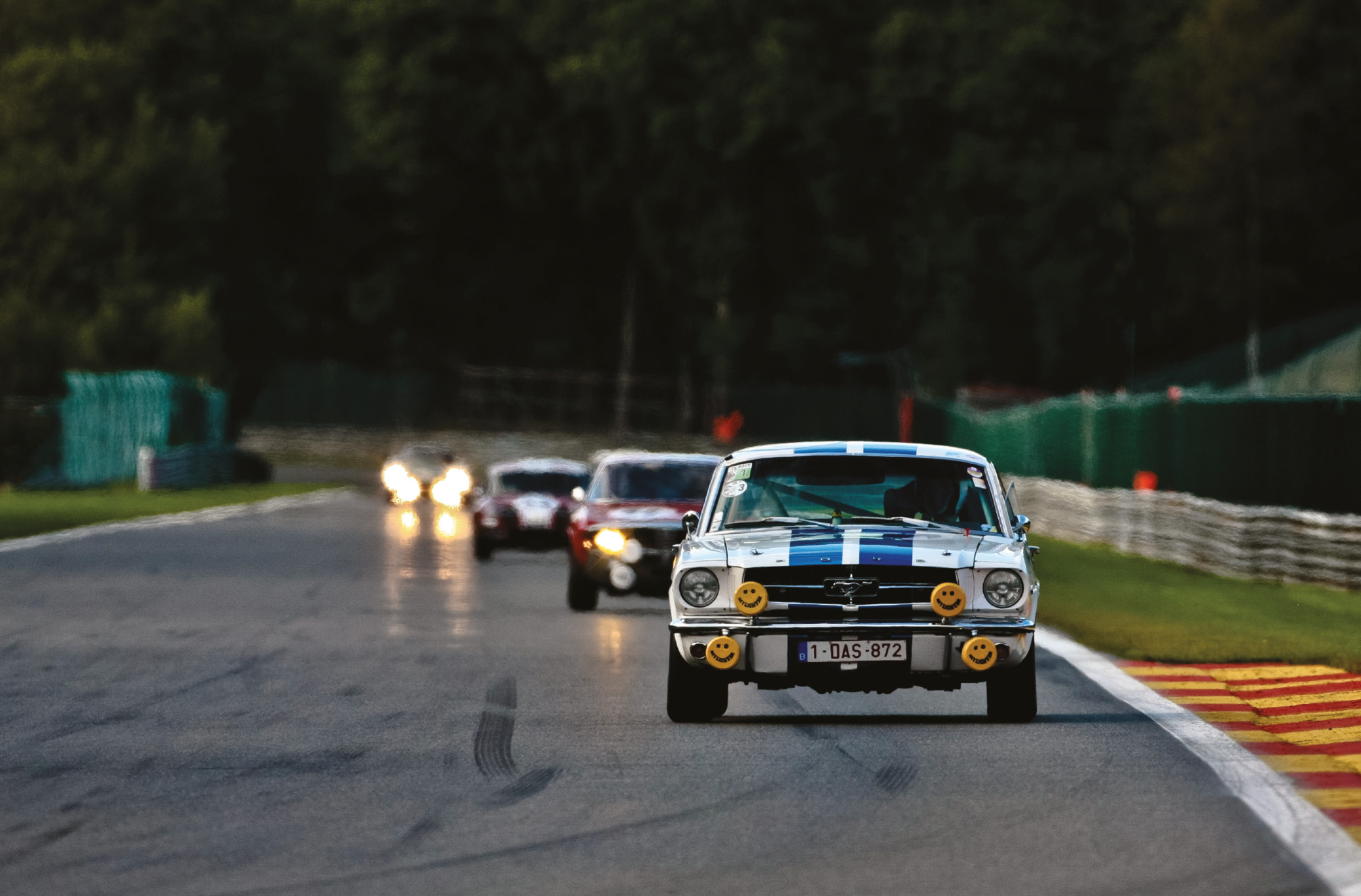 11. September 27-29, Spa-Francorchamps
Finish the trip as you started, with classic cars in a challenging location. The Spa 6 Hours (full details available nearer the time at spasixhours.com) features Cobras, Ford GT40s and suchlike. There will be ample opportunity to explore the many existing parts of the old road circuit (from Francorchamps, follow the N62 that runs more or less parallel to the circuit and join the old track close to Les Combes, before the run down to Burnenville). Food hedonists will be pleased to learn that there is a traditional friterie right beside the old Masta Kink – a situation that could only be improved, perhaps, by the passing presence of Brian Redman in a Porsche 908…