Reliant's Orange Wedge
Reliant is famous for the Robin, but this example of its memorable Scimitar has a unique racing pedigree, says Simon de Burton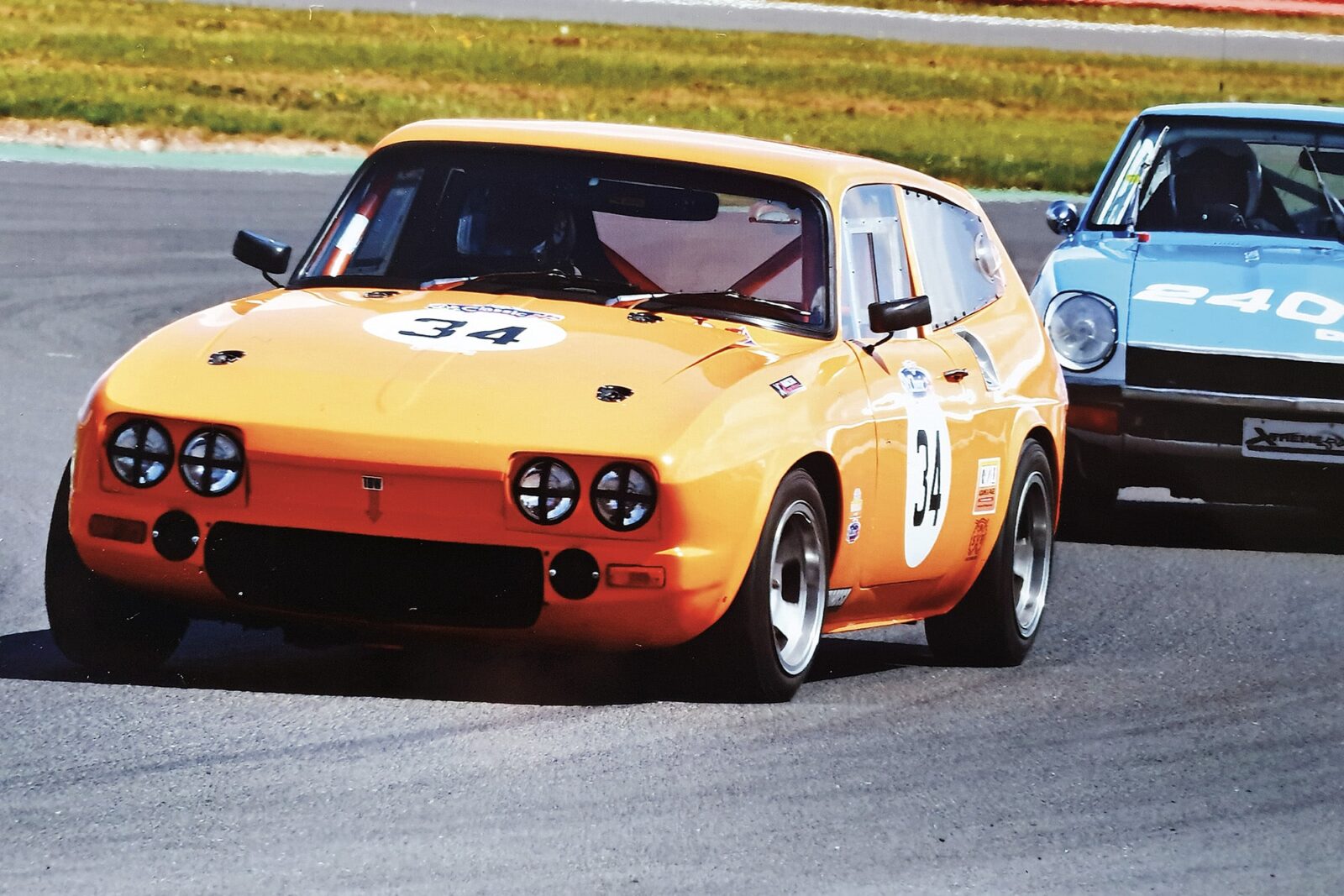 Reliant Motors is known as the producer of the utilitarian three-wheeled Robin – but its true masterpiece was arguably the avant-garde Scimitar, which was the original high-performance, mass-produced sporting estate car.
It was quick, thanks to Ford's 3-litre V6 engine, and had a decent boot that became a spacious load area with the rear seats folded. The Scimitar's Ogle-designed body was also attractive from almost any angle. Made from glassfibre, it was not prone to the ravages of rust that typically plagued other well-known British cars of the era. The steel chassis was unfortunately another matter, however…
Somehow, the Scimitar always seemed of a better class, even earning the Royal seal of approval when the Queen and the Duke of Edinburgh presented a Squadron Blue example to Princess Anne as a combined birthday and Christmas gift in 1970. She went on to own eight more.
But while it's easy to imagine a Scimitar parked up at the Burleigh horse trials with a picnic hamper in the back, it's less easy to imagine one tearing up asphalt around Britain's race circuits. But that's exactly what this eye-catching orange example has been doing for close to 15 years, and with ever-increasing success on the national scene.
Owned by Staffordshire-based classic car engineer Phil Otley, it clocked up no fewer than three class wins and four seconds out of seven races in last year's Swinging '60s race series, having originally been built to take part back in 2006.
Developed and refined by Otley during his five years of ownership, the car now runs an engine built by Rick Wood, famed for his work on the V6 Capris that thrilled crowds in the touring car and saloon races of the 1970s and 1980s.
As a result, it's churning out 300 reliable horsepower (more than double that of the standard car) which reaches the rear wheels via a quick-shift Cosworth T5 gearbox and Salisbury axle with a limited-slip differential.
The Scimitar also features Sierra Cosworth brake discs with Wilwood calipers, as well as lowered, poly-bushed and rose-jointed suspension with coil-over dampers and considerably lightened bodywork with Plexiglass windows. According to Otley, it's as reliable as the day is, err, orange…
1970 Reliant Scimitar GTE SE5
Offered by Phil Otley, Stone, Staffordshire. Asking £22,500. +44 (0) 7766 328999