Phil Hill's racing life for sale in memorabilia auction
The personal effects of America's first Formula 1 world champion, Phil Hill, are up for auction. Gordon Cruickshank explores the lot
Automobilia used to be a few items at the beginning of a car auction. Now there are specialist dealers and entire auctions devoted to the area. And just as with paintings and antique furniture, provenance is the watchword. Some items are attractive or fascinating in themselves, some of only mild innate interest – old race programmes or photos, say. But if that programme was filled in by an eager youth who grew up to be a champion, or that photo is signed by an ace, then it's open season.
Case in point – Gooding's sale, online as I write, of Phil Hill's personal racing collection, the items that he simply kept during and after his impressive career – trophies, race suits, helmets, passes. They've been in the Hill family home ever since, so this is unimpeachable provenance. I spoke to Phil's son Derek (right) about the sale and how the collection grew.
"My father just wasn't wired to get rid of things. He had his trophies on display, but his home office was packed; all the linen closets in the house were completely stuffed with old race programmes, posters, etc. It really did take over the home and the garage."
Not all comes from Hill's own career. Derek says his father romanticised early racing history, learning about it from books and collecting early memorabilia. Few objects come up for sale straight from a famous owner like Phil Hill, so just as with a car, a traceable history matters – written notes, period photos of object with owner, an engraved name on an award.
Condition, too, matters – but not always the way you think. Objects which show evidence of their history have additonal redolence. Derek Hill again: "Dad just used his helmets until they wore out, and then pushed them to the back of the cupboard." Collectors will treasure the resulting dirt and frayed edges that confirm the item's tough life. Race suits too – the oilier the better. But beware – it may not be Ferrari oil. "They often ended up in the garage," laughs Derek. "Useful overalls when he crawled under cars!" The same item – just workwear to one, yet precious history to its next owner. But it confirms a shift: some once prized gleaming perfection, whether in display objects or full-size cars. Now a car with its race-winning dirt on it must never be cleaned.
A third Gooding Hill sale (online March 15-25) is more unexpected. It's non-racing material that also interested the American champion, such as vintage records and players. Again, a gramophone you can boast once belonged to a world champion is going to surge.
As for Phil Hill's collection, what does Derek think may be top item? "Possibly Dad's early Herbert Johnson helmet. He wore it for his first Le Mans win, then Monzanapolis, then his first grand prix, in France." Just an old, worn crash hat. The estimate was $110,000; it sold for $193,750.
---
Racing memorabilia auctions
Phil Hill helmet
One of the American champion's early hard hats, which he wore in 1958 during his victorious Le Mans race (his first of three wins in the endurance classic) and for his grand prix debut at Reims in a Maserati as well as other grands prix and international races. It is battered and frayed, proving its busy life. A prime item of racing history with exceptional provenance.
Sold for $193,750
Goodings & Co, online
Gordon Crosby drawing
Many people rate Crosby as the finest motoring artist of all time, but he was also prolific since he was illustrating race reports in a hurry. Thus while it's not rare for his pieces to come up, prices will soar for larger, dramatic, and signed works (not all were). This image hits all three marks — measuring  63x63cm framed, it shows Dauvergne's winning Peugeot in practice for the 1924 GP du Tourisme at Lyons-Givors.
Estimate £2-3000.
Upcoming Bonhams, online, March 3-10
Felipe Massa race gloves
In past decades racewear was discarded or languished in driversí cupboards after use. Today, drivers and team publicists know that anything can be monetised immediately, especially if signed. Massa wore these mitts in 2008, and manufacture is dated to just before the Monaco race where he finished third in his Ferrari F2008. With dated carry pouch, signed by Massa ñ and nicely grubby with race grime.
CDN $1750
On sale Collectorstudio.com
Bentley aero model
When team Bentley closed its doors after its successes at Le Mans in 2003 and elsewhere, many items were simply left behind at its base. Among them was this highly detailed two metre-long wind tunnel model of a Speed 8 in carbon fibre, complete with fitted flight case. If you went looking you wouldn't find one, so at Historics' December sale one collector was lucky to nab this for £6200.
Sold for £6,200
Historics.co.uk
---
My prized possession
NASCAR gears
Nick Tandy, Factory Corvette racer and 2015 Le Mans winner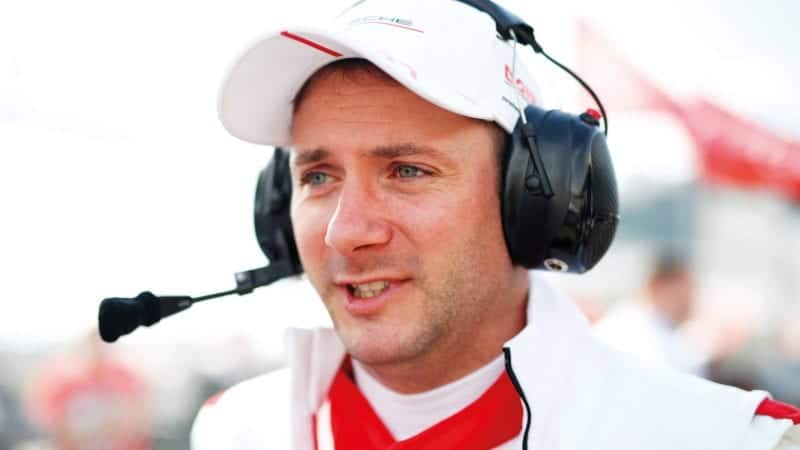 A friend of mine, Kevin, who worked with me at Porsche in America, knew I was a Jimmie Johnson and a No48 fan. He used to work at Hendrick Motorsports in the gearbox department, so on top of a few signed caps from Jimmie, he got me this used top gear ratio and dog ring which actually came out of a winning car of the 48. It's 'money can't buy stuff'. He even welded them together in a display stand kind of configuration. It sits on my shelf with all my model cars."
---
Wall fillers
Sick of staring at that dull old wallpaper during lockdown? Try these unusual hangers
Custom skate decks
Deckorate is a Belgian company making custom-painted skateboards with a racing twist, featuring F1, Group B and more. They can be hung, or add wheels and off you go.
From £58
deckorate.net
Paperlegend kits
German designer Florian Weber makes cool stuff from paper, and now so can you. Order your own kit to cut, fold and glue together stunning tributes to a raft of supercars.
From €24.95
paperlegend.com
Halmo sculptures
If youíre after something truly eye-catching to commemorate your favourite competition car then look no further than these clever 3D sculptures from Italian designer Halmo.
From £95
halmosculpture.com