Andreas Seidl: How McLaren is playing catch-up
Andreas Seidl, team principal at McLaren Racing, on his strategy for a return to the top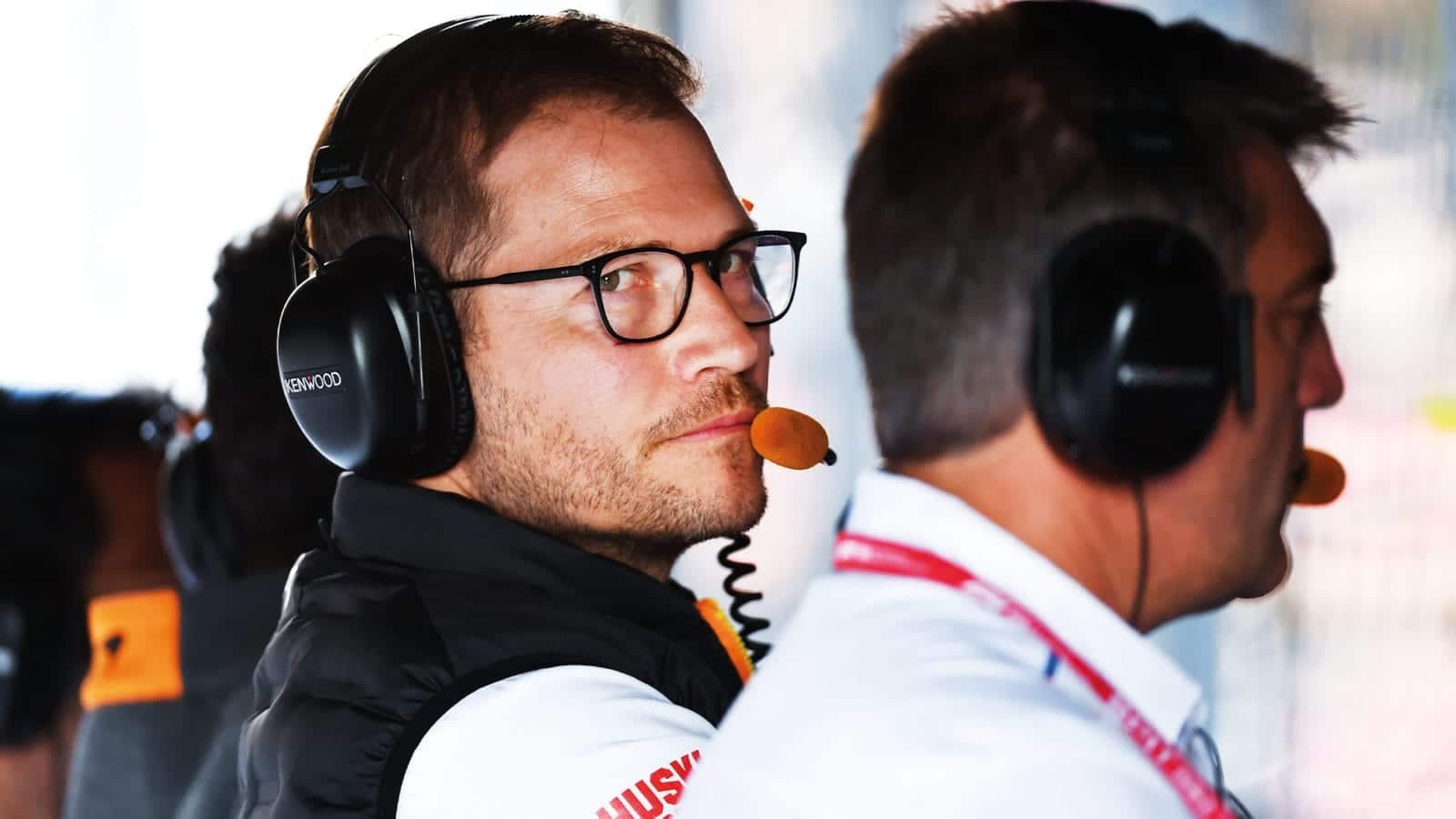 The cut-glass English is remarkable, but it's the clarity of thought and methodical logic of what this engineer actually says that is most striking. No wonder McLaren team principal Andreas Seidl is so well regarded in F1 circles. He might well turn out to be Zak Brown's most significant signing.
The German speaks with the dextrous diction of a linguist – and puts Motor Sport to shame, even when we lob a googly towards his wicket… "Given Daniel Ricciardo's obvious pedigree, is this make or break time for Lando Norris?"
"No, I don't see it like that," he bats on the front foot. "Looking at Lando's first two years with us in F1, it was great to see the step he made from year one to year two. We expect going into his third year to make another step. And for him it's good to have Daniel in the team as a proven race winner. It's important for Lando's journey to become a top driver, which is his goal, and ours. I only see benefits from Daniel joining and driving beside Lando."
Like Brown, Seidl isn't about to be drawn into rash predictions regarding possible 2021 race victories, but says he's "positive and optimistic" heading in. He circles a few key elements that might carry McLaren to its ultimate F1 goals. "We can make steps with what we have in place, but at the same time I expect the next big steps to be made once we have our infrastructure in place," he says. "The most visible thing is the new wind tunnel, which will take two years before it is up and running. To have a wind tunnel on site to the latest specification is key for us and until then we have some limitations."
McLaren currently uses Toyota's tunnel in Cologne. "We have a great working relationship with the guys at Toyota and receive a lot of support, but it's also clear this tunnel has not been developed in the past 10 years in the way you would if it was your own, and as the F1 teams running ahead of us have done," says Seidl. "Plus we have the logistic challenge of not having it on site, which is causing inefficiencies. That's why we can't wait until our own is ready to use."
The other issue he picks out is the budget cap. When asked whether the 2022 technical regulations will offer McLaren its best opportunity to take on Mercedes and Red Bull, his answer reflects the more considered view you'd expect from such a man.
"It definitely gives us an opportunity," he says. "At the same time I think the introduction of the financial regulations, the budget cap, is the key element for us to get back to the front in F1. On the technical side, the reason why Mercedes and Red Bull are in front of us at the moment is not just stability of the regulations we have. They simply do a better job. At the moment they have developed their organisations to have better tools and infrastructure. They will still benefit from that going into next year, which gives them a head start also for the new regulations.
"It's simply down to us to execute the plan we put in place last year in order to get back to the front, which includes becoming a better team in the way we work together, how we are structured and in the way we spend our money. It also includes a clear plan of how we want to get to a level playing field on the infrastructure side with the teams that are in front of us.
"In combination with the technical regulations, but especially with the budget cap that is in place, we have everything in our hands to make it to the front in F1 in the next years. It's now down to us to put in some hard work."
There's that engineer's clarity of thought again. Seidl speaks F1's language perfectly – in whatever language he is using.