With its 'jet afterburner' rear light clusters and swooping, space-age styling, few cars more ably captured the 'Dan Dare' zeitgeist of the 1950s than the remarkable Ghia-bodied Fiat 8V 'Supersonic'.
It is thought that only 20 examples of the Supersonic body style were built, three used on Jaguar XK chassis, one on an Aston Martin DB2/4 and another on Virgilio Conrero's Alfa Romeo-based race car built for the 1953 Mille Miglia. One was later transferred to a Cobra.
That makes the Fiat 8V-based versions sufficiently rare for previous examples to have topped $1.8m in the case of the sale four years ago of the 1954 Geneva show car originally owned by top powerboat racer Lou Fageol – although that same car fetched just $1.375m when it crossed the block at RM's Amelia Island sale in 2017.
The value of this example on offer at Bonhams during Monterey Car Week is therefore difficult to pin down, especially in a declining market – although its desirability could be boosted by the fact that the original owner was none other than the wealthy American sportsman Briggs Cunningham.
Fabulous styling and celebrity ownership aside, however, what makes the Supersonic really interesting is what lies at its heart: the wondrous 2-litre 'Tipo 104' V8 which evolved from a planned V6 saloon engine into something with two more cylinders and race-ready features such as a finned aluminium sump, forged crankshaft, polished ports and tubular, stainless steel exhaust manifolds.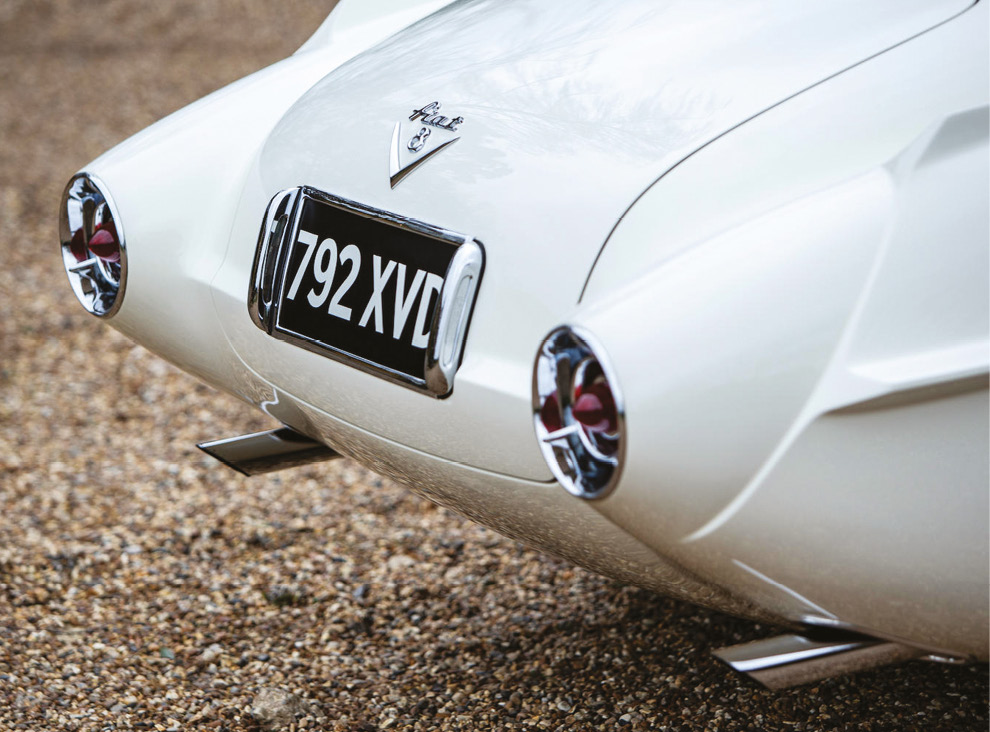 By the time designer Dante Giacosa had finished, it was obvious that this micro marvel of automotive engineering should be used in a sports car – and the Fiat 8V, or 'Otto Vu' was to be it.
Featuring a chassis fabricated by favoured Fiat tuning house Siata, around 40 cars were fitted with factory coachwork designed by Fabio Lucio Rapi and fabricated by Fiat's Carrozzerie Speciali in Lingotto, while others were clad in bodies by firms including Balbo, Pininfarina and Vignale, while Zagato bodied around 30 cars, including examples that achieved class wins in the Targa Florio and Mille Miglia as well as winning the 1956 Italian Sports Car Championship.
A Zagato-bodied example fetched €1.7m at RM Sotheby's Villa Erba sale in May, boosted, no doubt, by this year's centenary of the coachbuilder. But with Ghia's Supersonic version being regarded by many as the 'quintessential' 8V, perhaps Bonhams will pull a rabbit out of the hat and achieve a price somewhere near that 2015 peak.
1953 Fiat 8V Supersonic. On sale at Bonhams, Quail Lodge August 15.
---
DIGITAL EXTRA