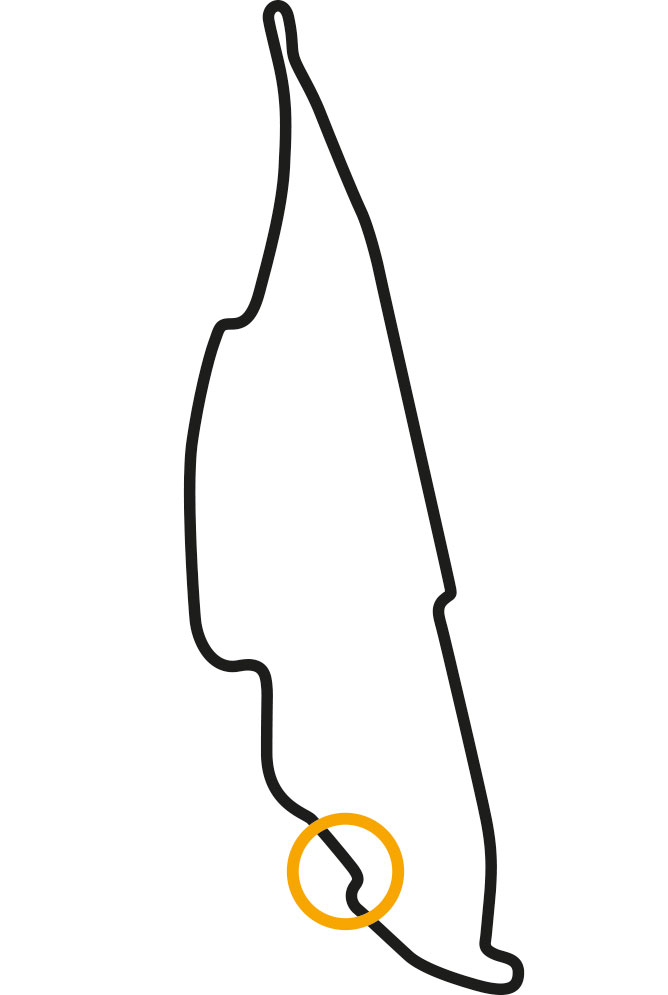 The powerful flow of the St Lawrence is almost silent, despite its proximity to this chicane. It's birdsong that's dominating just before the cars hit the track. Then the blare of a Mercedes power unit – and it's local racer Nicholas Latifi having a run for Williams, groundhogs likely running for cover. He's confident in his handling of it here – where the track dives away from the river and into the woodland with a right-left flick, the second part downhill – even if sometimes a little wayward.
Once he's performed the role of track cleaner, the big guns appear – and two cars, both of them silver, go through this sequence at a different speed and with different behaviour. There is no waiting for the rear tyres to load; the car simply points and both Lewis Hamilton and Valtteri Bottas are able to take the lock off almost as soon as they've put it on. It's fantastically responsive and visibly grippier than the rest. But there's a subtle difference in how each deals with the sequence and it's seen as the car lands from the first kerb onto the middle of the track.
Hamilton lets it run out wide there, having carried immense speed in, just gives it a little breathing space to recover, even if this gives him a slightly shallow entry to the left-hander. But so well does the car rotate on turn-in that it hardly seems to matter. Bottas is more demanding, insisting that it be on the piece of track that he wants it to be on and he bullies it into not going as wide, so as to get the optimum approach to Four. On his second run, that bullying makes the car snap back at him, giving an angry snap of oversteer. Yet it's over as soon as it's begun – and he still has time to attack.