Product of the month
Andrew Barber's range of classic car art is an unusual and eye-catching twist from the norm as he chooses to use a technique called Giclée printing – a fine art version of digital printing on Inkjet printers. The colourful, multi-layered design is intended to show the car or subject with a sense of motion. His images range from Le Mans-winning Jaguars, such as the XJR9, to classic Porsches and racing heroes such as Graham Hill, Ayrton Senna, James Hunt and Gilles Villeneuve. The images are available simply as prints, framed or applied to brushed aluminium.
£95-990, historiccarart.net
This artwork is available on the Motor Sport Shop
---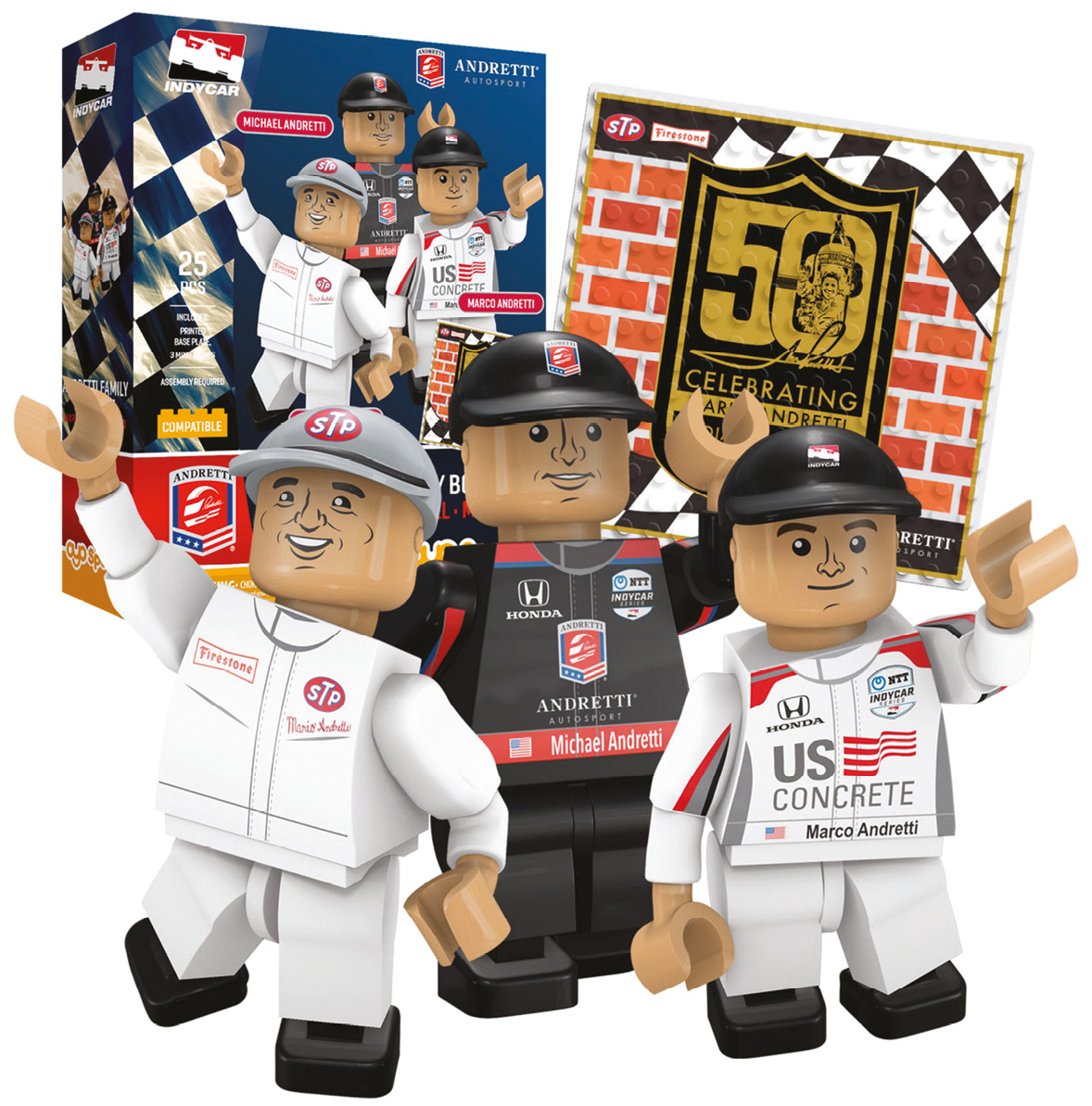 Oyo Sports Minifigures
Think you've seen it all when it comes to miniature brick-based figures? Well, American toy brand OYO has launched a line of IndyCar tie-ups sure to please any fan of America's leading single-seater category. OYO's range features homages to the biggest names of the IndyCar grid, plus legends such as the entire Andretti family – Mario, Michael and Marco, left – and even mascots, like Firestone tyres' Firehawk. Each minifigure features posable knees and arms and the suit and facial detailing of your chosen driver. You can also invest in the Indianapolis 500 brick display stand, featuring tyre marks, official logos and a printed brick yard.
From $12.99; Andretti family pack $29.99, store.oyosports.com
---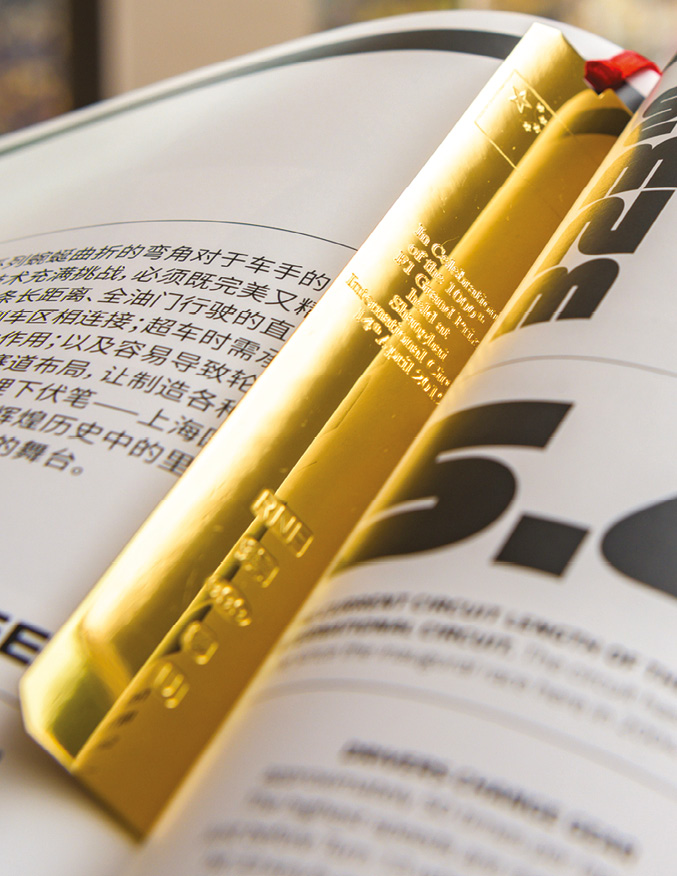 1000th Grand Prix Bookmark
A candidate for the world's most over-engineered bookmark, this page-holder has been designed by Richard Fox – the designer who penned both the current FIA Drivers' and Constructors' World Championship awards. Only 10 exist, with each forged from solid silver and then plated in 24-carat gold. Each is engraved with the Chinese flag and details of the 1000th world championship race, which took place at Shanghai back in April.
£360, mementoexclusives.com
---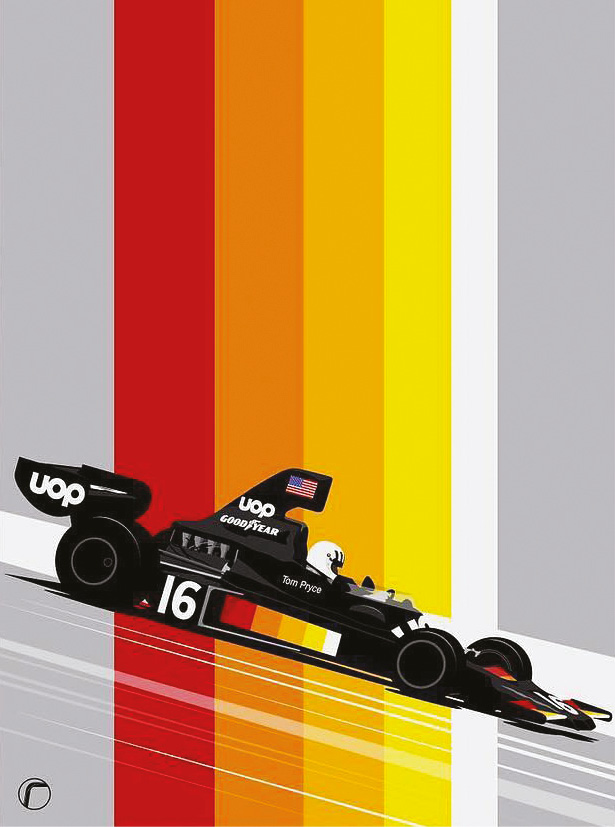 Racing Lines Designs Prints
Available from A0 to A4 size, these arty prints can liven up any wall. This one depicts Tom Pryce's Shadow DN5 which, while not the most sophisticated car of its day, was one of the coolest, and even took the Welshman to two podiums. There's a plethora of others, too, including a Mazda 787B, much of the British Touring Car grid, plus IndyCar and IMSA. Or you can even commission your own, which starts at just £50.
£9.50-£49.50, racinglinedesigns.co.uk
---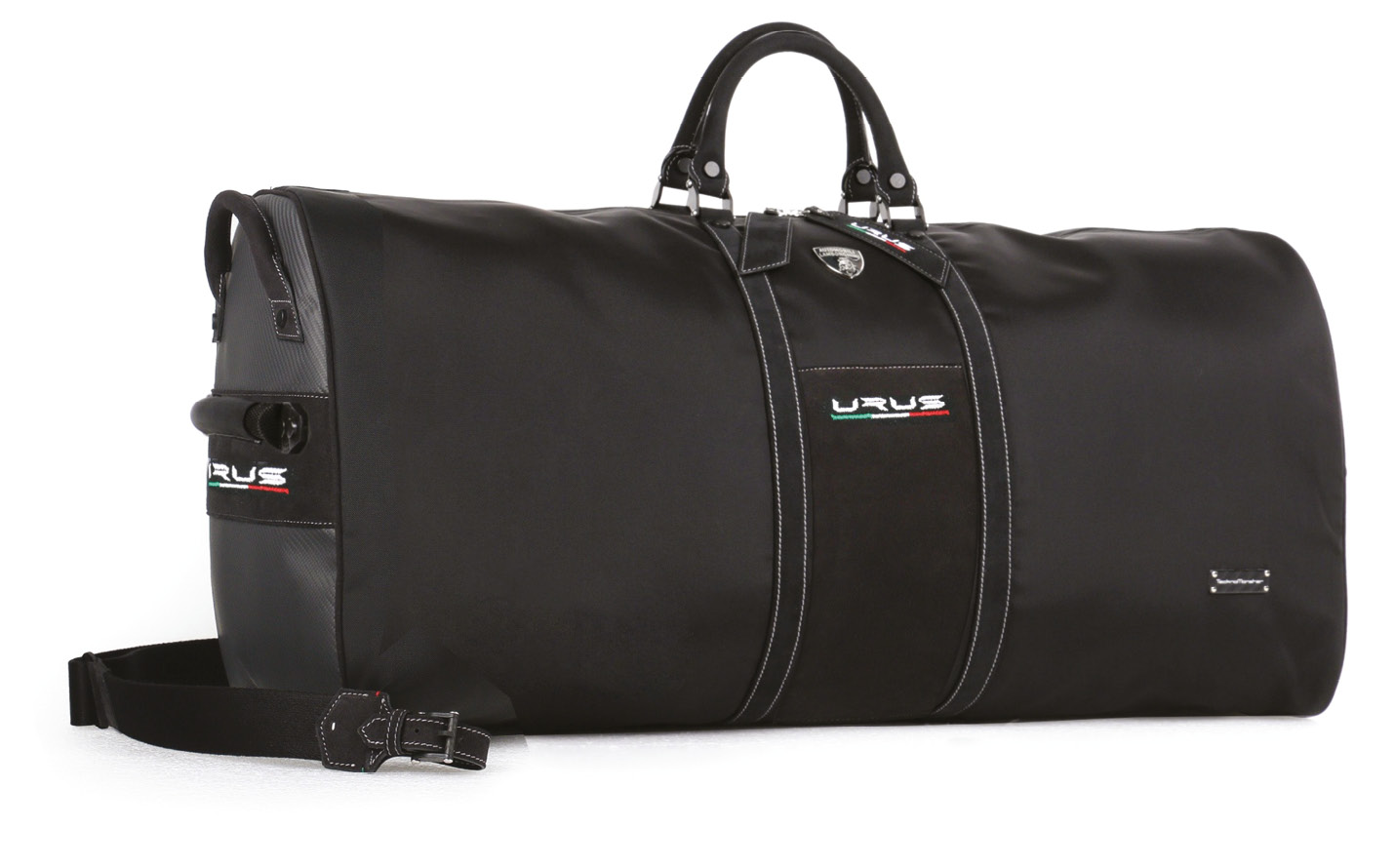 Lamborghini Luggage
Struggling to find the right sort of luggage to fit inside the 'frunk' of your new Lambo? (I know it's a puzzle we in the Motor Sport office have to fight daily…). Well good news, Lamborghini has released a range of weekend bags tailored to size and personalised for each of its models. Each one is made from the same Alcantara and carbon fibre that makes up the cabin of most of the cars, and you can choose from the Aventador, Huracán or new Urus branding.
From £1247, lamborghinistore.com
---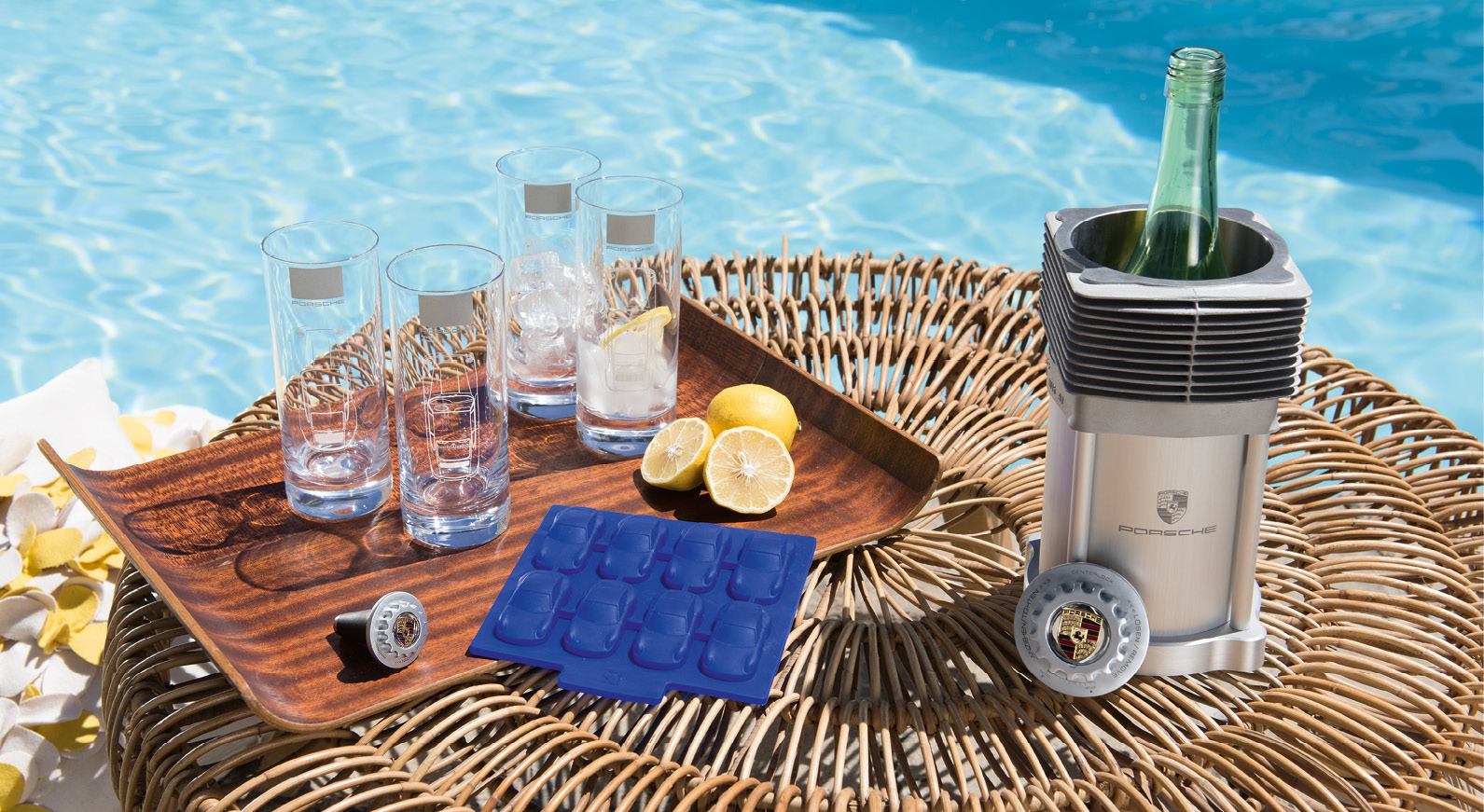 Porsche Refreshment
Summer is officially here, so why not swap Le Mans with LeMons (geddit?) and give your poolside beverages in some Porsche-branded finery? The Stuttgart firm makes a dizzying range of drinks-related kit, from the fantastic, if pricey, wine cooler forged from the cylinder of an air-cooled 911 engine to a set of glasses. There's also a 911-shaped ice cube tray and repurposed centre-lock wheel nuts as both wine bottle stoppers and bottle openers. While Porsche doesn't make the grape-based liquid to go with it, Mario Andretti – who finished third at Le Mans in 1983 in a Kremer 956 – can provide you with a fix via his award-winning Andretti Winery.
Wine cooler £520; bottle opener £42; bottle stop £35; 911 Ice Cube tray £13; Longdrink Glasses £60. Andretti wines from $38
shop.porsche.com; Andrettiwinery.com
---
Memorabilia: Programmes
Leaf through grids gone by with these vintage race day guides