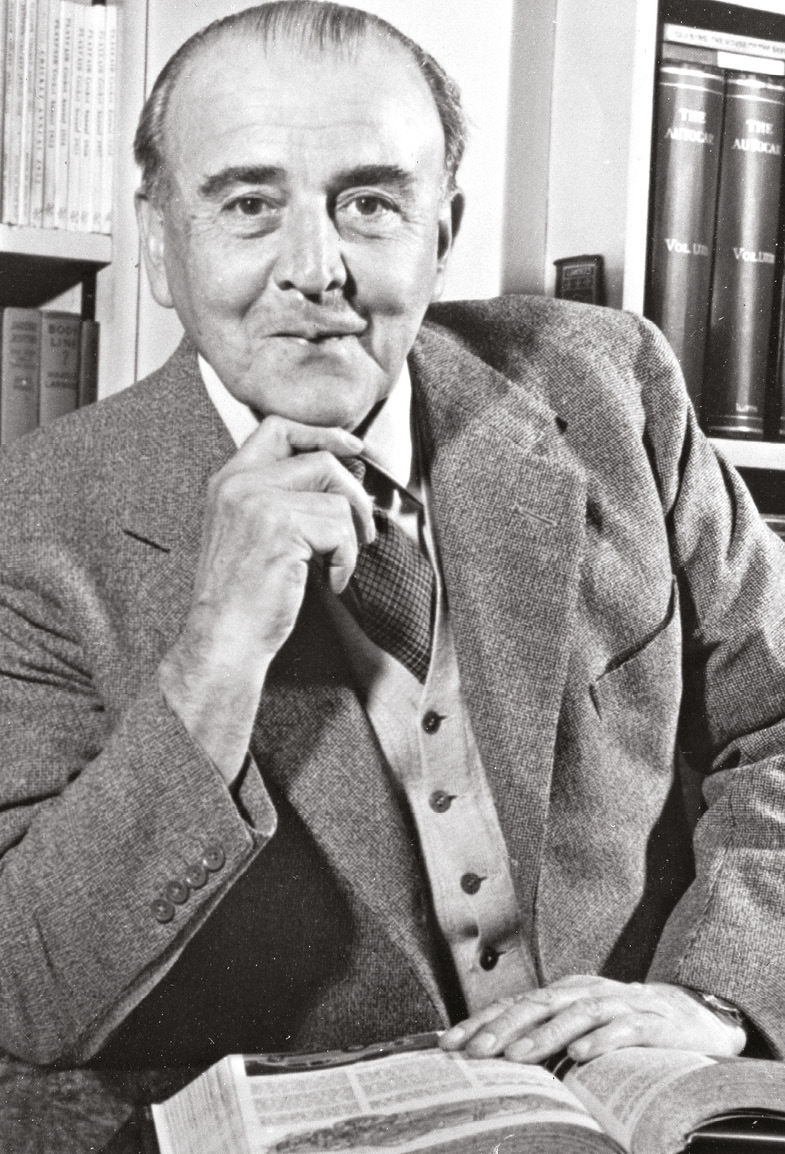 1919 Bentley Motors founded at Cricklewood, London, by brothers Walter Owen (left) and Horace M Bentley. New 3-litre Bentley runs for the first time in 1920, a robust 16-valve four that hints at WO's locomotive apprenticeship. First car delivered in 1921; gains reputation
for performance and reliability.
1922 After racing at Brooklands, Bentley enters a 3-litre at the Indianapolis 500 and wins the team award in the Tourist Trophy. In 1923 Duff and Clement's private Bentley finishes fourth at the inaugural Le Mans 24 Hours. One year on a 3-litre wins Le Mans, and again in 1927 and '28 – but financial struggles begin.
1926 Diamond millionaire Woolf Barnato steps in as financier and chairman of the ailing firm, and works driver. New 6½-litre announced.
1927 To replace the ageing 3-litre a 4½-litre car is released, while the 180bhp Speed Six 6½-litre will go on to be the firm's most successful competition car, winning Le Mans in 1929 and '30 with Barnato.
1929 Supercharged 'Blower', developed by Sir Henry Birkin, released, but suffers from poor reliability. Only Birkin's single-seater has any track credit, although he takes a Blower to second in the 1930 GP de Pau. Nevertheless the model becomes a marque icon.
1930 Despite serious finance problems following the Wall Street Crash, W.O. develops 4-litre and 8-litre cars. Now seen as his masterpiece, the latter is a rival to Rolls-Royce's Phantom but cannot save the firm; in July 1931 W.O. and Barnato, are forced to sell up, and Rolls secretly buys it.
1931 Rolls-Royce forms Bentley Motors Ltd, with production of a new 'Silent Sportscar' restarting at Derby in 1933. It is built alongside Rolls-Royce products, sharing chassis and engine variants, all with coach-built bodies and a straight-six 3½-litre engine developed from Rolls-Royce 20/25, enlarged in 1936 to 4¼. No more works racing, though Eddie Hall races his car in three TTs; Bentley becomes the sporting RR alternative. In 1935 WO leaves for Lagonda.
1939 Capable of 120mph, a streamlined Portout-bodied 4¼ is built for amateur racer Nicky Embiricos as a test-bed for a future Continental design (below). MkV model with independent front suspension introduced but almost immediately Bentley production ceases for war. Experimental one-off Corniche crashes in high-speed testing in France; waiting in Dieppe for shipment home it is destroyed by bombs. Only 17 MkVs built – the last Derby Bentleys.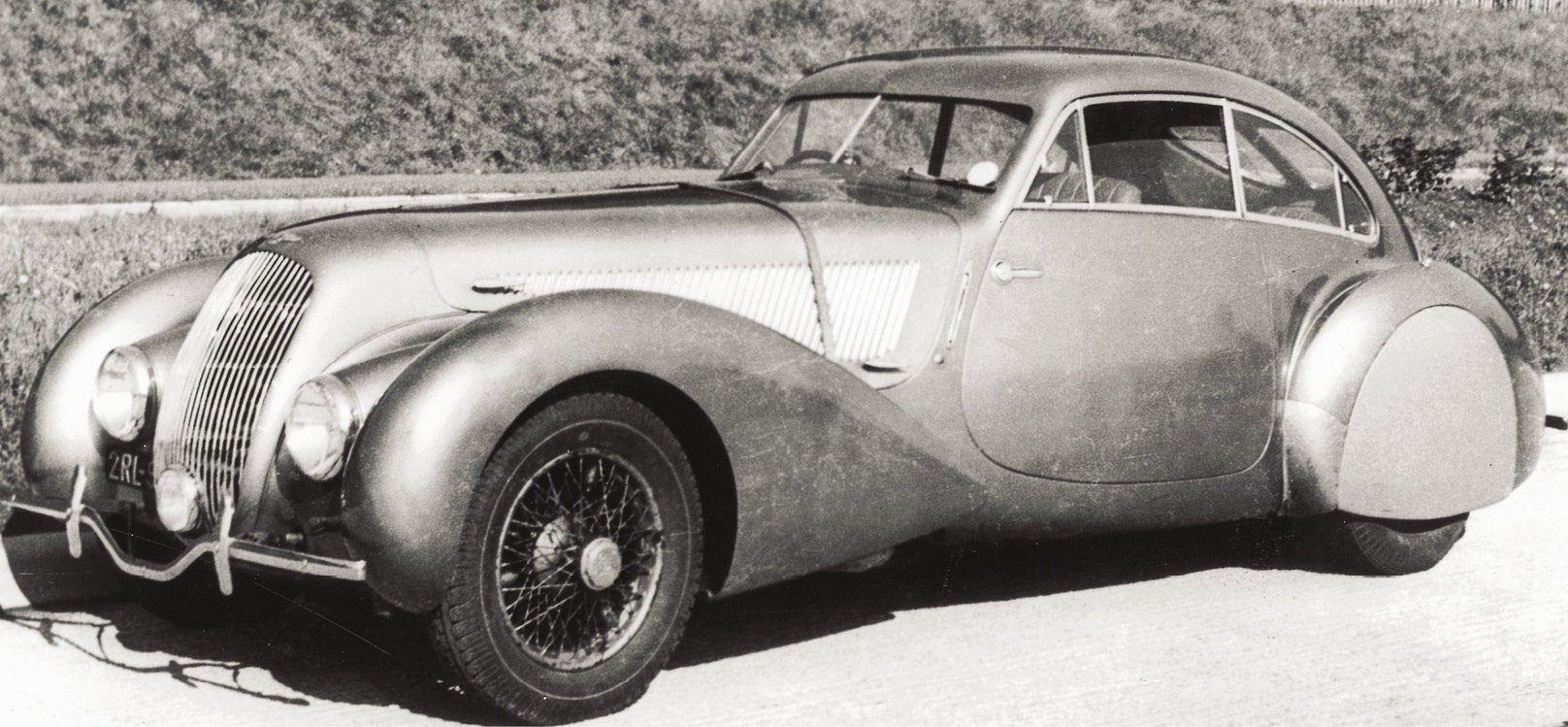 1946 Production resumes at Crewe with 4¼-litre MkVI, first Bentley to be sold with factory steel body. Improved 4½-litre R-type follows, then streamlined Continental of 1952 (below) – "the fastest saloon in the world". Soltan Hay enters the Embiricos car in the first postwar Le Mans race, finishing sixth, plus the next two events.

1955 S-series Bentley introduced, identical to Rolls-Royce Silver Cloud barring grille and trim, with 4.9-litre six, upgraded to 6.2-litre V8 in 1959 (S2); twin-headlamp S3 followed in 1962. Coach-built bodies still available.
1965 T-series introduced (below) – first unitary-bodied Bentley. Two-door saloon unique to Bentley but four-door almost identical to Rolls-Royce Shadow, beginning a slide in the marque's distinctive identity and prestige. In fact, 95 per cent of buyers opted for the RR badged version.

1980 Following collapse and nationalisation of Rolls-Royce parent group, Vickers acquires Rolls-Royce cars and Bentley; launches Mulsanne as Bentley version of Rolls-Royce Spirit; Turbo two years later begins moves to differentiate Bentley again, with performance variants up to 400bhp Turbo RT taking the marque into 1990s and arrival of Arnage with Cosworth-developed turbo BMW V8. Bentley/Rolls-Royce sales now equal.
1998 Vickers sells its automotive arm; BMW buys Rolls-Royce while VW group buys Bentley, separating the marques for first time since 1931. VW reverts to Bentley Turbo R V8 in Arnage as a stopgap, with improvements up to final 500bhp model of 2009.
2001 There's a works Bentley at Le Mans for the first time since 1930 – the 4-litre twin-turbo V8 Speed 8 EXP. It finishes third overall, behind the winning Audis, winning the LMGTP class.
2003 The evolved Speed 8 takes a resounding overall victory at Le Mans, scoring a one-two finish in its third and final year of participation. New era two-door Continental GT coupé and convertible launched, with VW W12 motor and 4WD – first sports Bentley for years, revitalising Bentley's sporting image.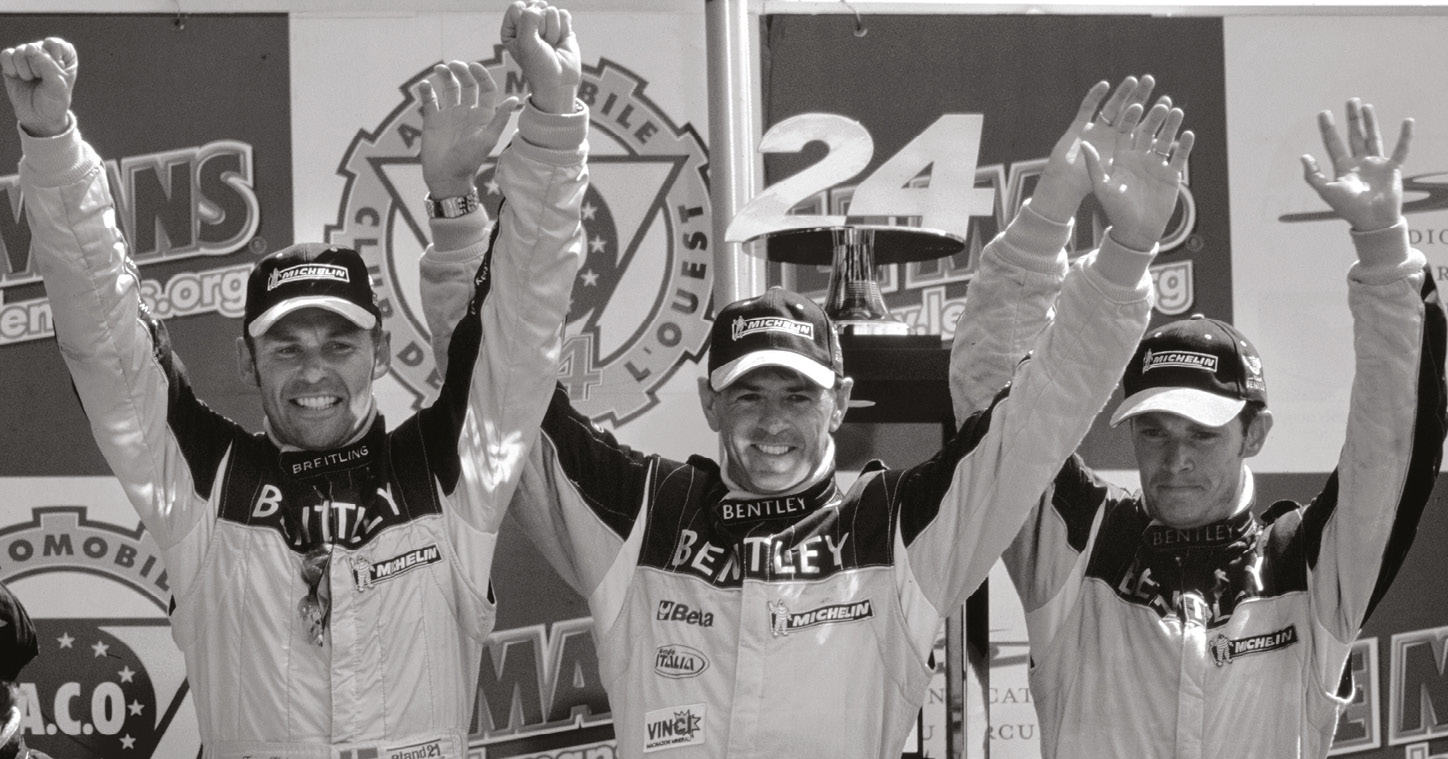 2010 New Continental adds turbo V8 to range, with super-high performance variants topping 200mph, while opulent four-door Mulsanne saloon, powered by a radically modernised descendant of the 6.75-litre turbo V8, forms Bentley's Rolls-Royce rival.
2013 Bentley enters GT racing with Continental GT3 (below), beginning a long and successful programme that continues today, including team victories in Blancpain and British GT in 2017.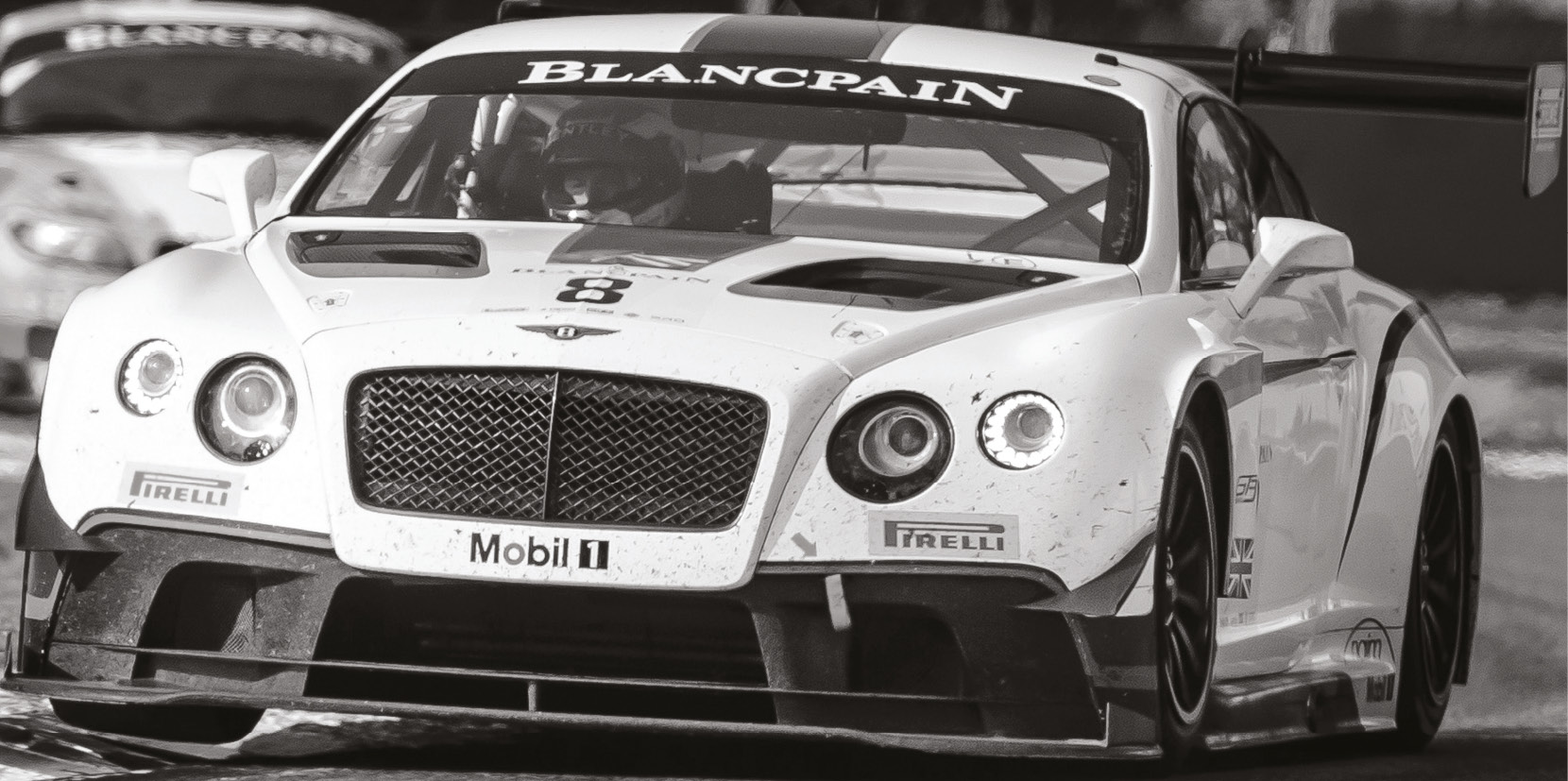 2019 Bentley celebrates 100 years since W.O. founded the company in North London, creating a legend that has carried through to today.