Online auctions: The breeze of a browse
The awkward early days of switching to all-online sales is well and truly over, according to Simon de Burton
Had coronavirus burst onto the scene 10 years ago, and brought with it the same end to mass gatherings that we have recently been living through, it might well have marked the end of the road for many specialist classic car auctioneers.
But even the most committed of Luddites will have to admit that modern technology has saved the day, enabling houses to keep calm and carry on, encouraging buyers who might previously have shied away from bidding online.
Admittedly, the first couple of 'behind closed doors' sales were a little shaky, but now it seems to buy from the comfort of one's computer screen has almost become normal, and many lots are selling for strong money.
True, no amount of high-resolution images or detailed catalogue descriptions can match seeing a car or motorcycle in the metal, but one can't help but think the ease of bidding online means we might find the 'rooms' of old rather less packed than they used to be once the lockdown is fully lifted and the restrictions ease off sufficiently.
---
Auction results
1972 Ligier JS2
Sold for €49,500
RM Sotheby's
This rare example (shown at the top of the page) of Ligier's second model was one of a believed 48 built during 1972. Being an early JS2, it was fitted with the same Maserati Tipo C114 2.7-litre V6 engine used in the Citroën SM. With around 40,000 miles recorded, the car appeared original and had clearly seen some worthwhile use in its early years – but, like all the Marcel Petitjean cars, had covered few miles since entering the collection 24 years ago.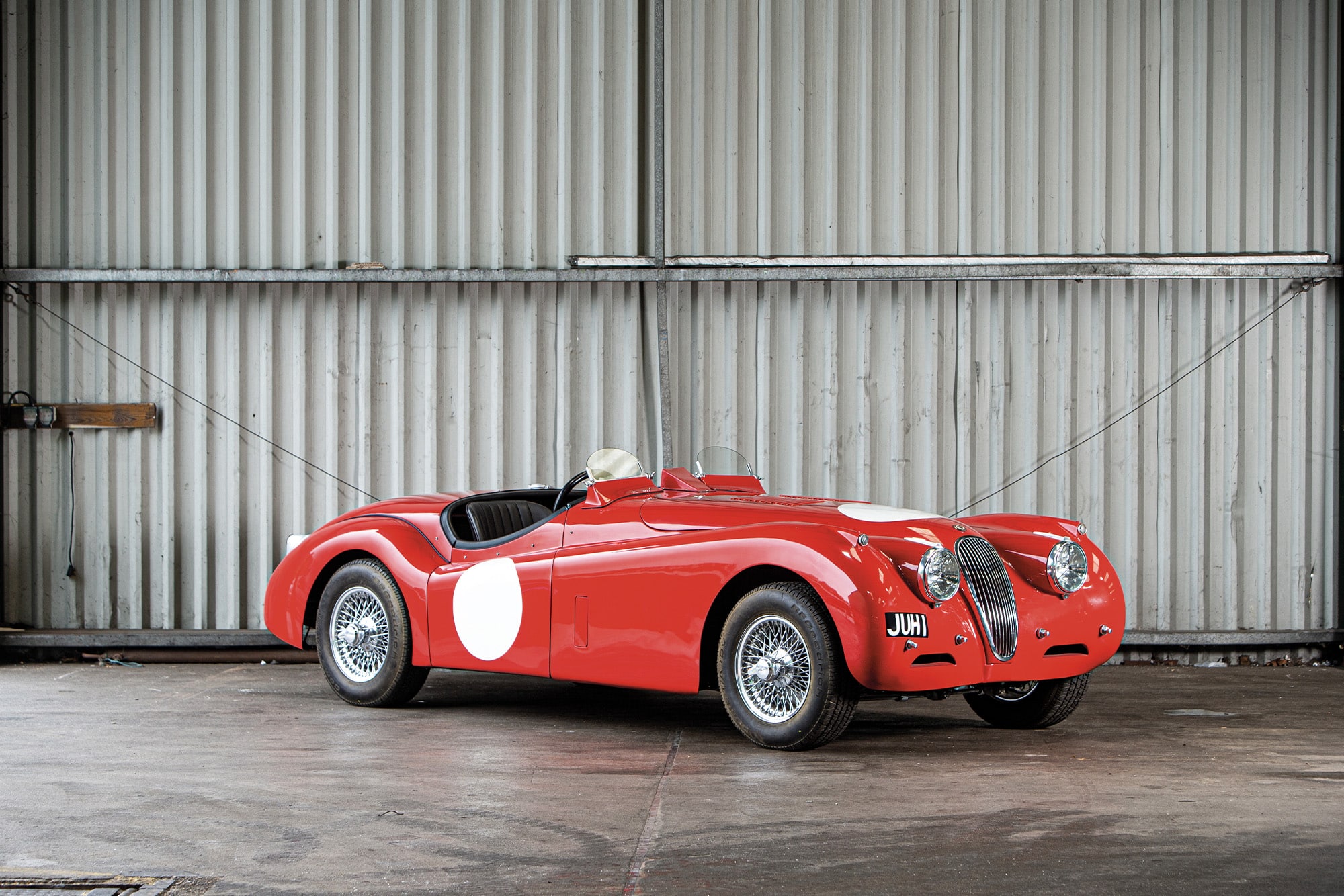 1954 Jaguar XK120
Sold for £69,750
Bonhams
Restored by specialist Barry Byford, this XK120 had a plaque declaring it to be a replica of the record-breaker that hit 141.5mph at Jabbeke in Belgium. But it was an identical plaque to one on a XK140 that was sold a few years ago…
2001 Land Rover Tomb Raider Edition
Sold for £25,850
Silverstone Auctions
The use of a Land Rover Defender in 2001's Lara Croft: Tomb Raider was ahead of its time and resulted in special edition 90 and 110 pickups. This is one of the 250 examples of the former, sold complete with all original accessories.
1964 Porsche 904 GTS
Sold for €693,000
RM Sotheby's
This 904 GTS was part of a collection belonging to ex-racer Petitjean. First a four-cam, four- cylinder car, it was sold with a six-cylinder, twin-cam engine that was fitted after a front-end smash in 1966, and it was later rebuilt in the '70s.
2003 Ferrari Enzo
Sold for $2.6M
RM Sotheby's
RM Sotheby's first all-online sale got off to a flyer with this stellar result, a record for the most expensive lot ever sold in an online-only classic sale. With just 1250 miles on the clock, it outpaced a 288 GTO that sold for a $2.3m…
1936 MG Midget
Sold for £28,125
Bonhams
This TA Midget has an interesting history. The 17th TA built, it was a pre-production model first owned by William Brunell, the first Englishman to win the Monte Carlo Rally. It is thought to have spent decades in bits before being restored by the vendor in the early 2000s.