Green on the horizon for Formula E
As motor sport slowly gets back on track, Allan McNish explains how Audi is preparing to go racing again, without Daniel Abt...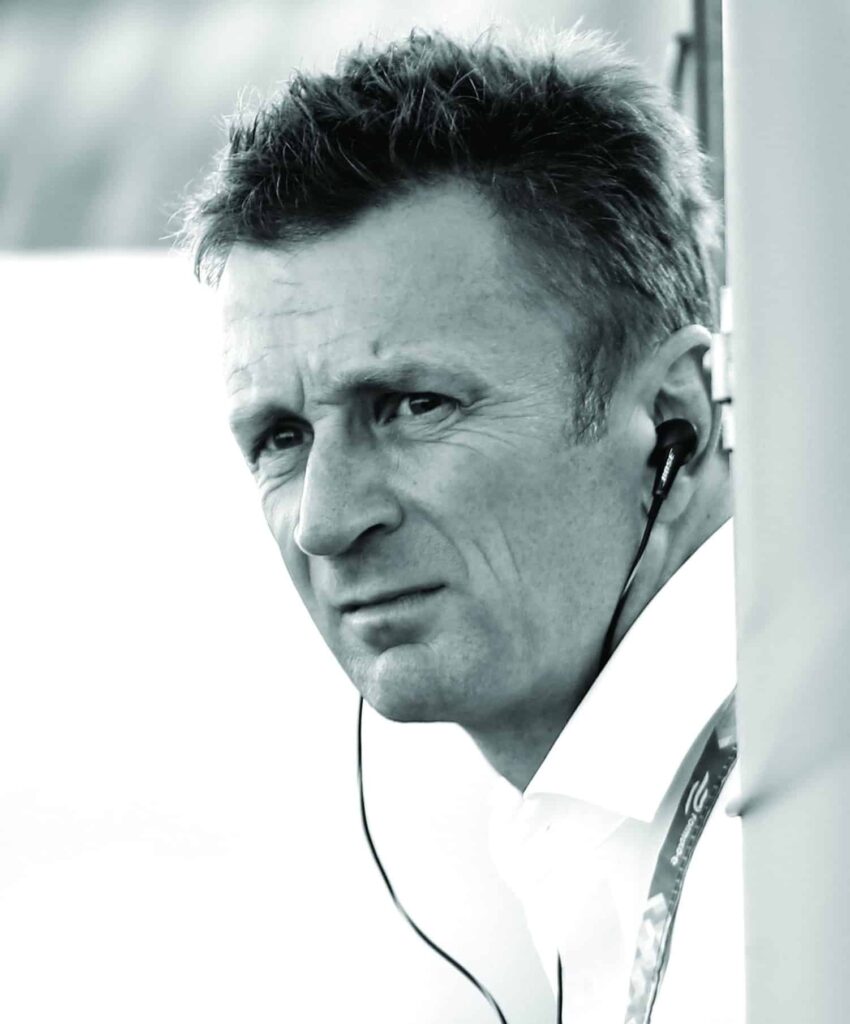 With most of Europe now steadily emerging from the lockdown conditions to various extents, the Audi Sport ABT Schaeffler team has been ramping up its preparations for both the current Formula E season to resume, and also planning what we're doing for season seven.
To deal with the latter topic first, there is a clear timeline now pretty much in place, and in that respect we know where the first race is going to be (Riyadh in December), we know when the freight has got to leave, we know roughly where we're going to test between now and then – subject to restrictions on being able to go testing being lifted of course, including borders being opened, but we can start to plan for that.
Then there's the challenge of ensuring the supply chain and considering any delays for all the parts for us to build the powertrain, not just for ourselves but for our customer team Envision Virgin Racing as well. That is no small task.
The second thing is we've got season six preparations to continue, which is obviously a little more pressing. We don't know exactly where the races are going to be at the time of writing, although we have rough ideas that it is likely to be in August.
It's been a difficult thing for everybody in motor sport to plan for. We have seen other championships announce dates and then have to change them almost immediately. I don't think the Formula E organisation will announce their new dates until they are completely sure. They've managed things well so far, and I can appreciate their position is difficult. As much as we would like to know, until it's signed, sealed and delivered it's very tricky to share any information.
One major change that's happened recently is that now we've got all the freight back at base, which includes the race cars. These were sent to and stored at Valencia direct from the last race in Marrakesh.
Normally in season six we would never see the freight between it leaving to go to Riyadh until it came back for the originally planned London race at the end of July. But after it being stuck in Valencia for such a long period of time in a somewhat unknown condition after the most recent race in Marrakesh, we're going to have without doubt a quite intense run-in to this season, so it's good to be able to have a thorough run-through and a look at everything to make sure there are no problems or anything extra we need to prepare for. And so, in reality, the next three or four weeks are going to be focused on the race team point of view, on getting our freight back up and running and making sure we're ready for a very intense winner-takes-all run to the flag at the end of the season.
Another big factor to consider going forward is the decision for teams to use the same powertrain for two seasons to cut costs, something the manufacturers unanimously agreed to, and something that the FIA and FE organisation also agreed to. It was put in place quickly and it was also done with an amount of flexibility that allows everyone to take into account some contingency factors. It's not just about what we as manufacturers can do, it's also about the supply chain. If your supply chain is behind, you may not be able to achieve certain deadlines through no fault of your own. I have to say the FIA has been very understanding of that whole situation.
If you are homologating a design for two years, you have to take extra care everything is right, because you'll be stuck with it for that length of time. But you can only make sure you have everything absolutely done once you get out there testing. It's going to be a compromise for everybody. Nobody is going to have a perfect scenario, but ultimately, we are in a position where we can do it. It's the right thing to do, in terms of keeping all of the championship road map intact and all the manufacturers on board.
The other major challenge is something none of us could have foreseen, which is losing Daniel Abt mid-season after the Race at Home Challenge esports controversy. [The German was dropped by Audi after admitting that a professional esports gamer played under his name at the event in May, saying he hadn't taken the event as seriously as he should.]
While I don't want to discuss the incident, there's no question that a mid-season driver change is not something we ever want or planned for. It was unfortunate that it came around when it did. But the situation we're in now is that Daniel is no longer going to be part of the team, which has a big impact on the remaining races of season six.
We've got to try to look at what options we've got in terms of the races coming up, and that choice will be crucial because we're still in the fight for a podium position in the teams' championship. There's a lot at stake and there's going to be a lot of points available in a very short period of time.
At the moment we don't have a clear view of who replaces Daniel. We're waiting for other championships' calendars to be released and to get a bit of clarity. Once the decision is made, there will be sim preparation and hopefully some testing but only a very limited amount. We've got to try and move forward with it. Losing Daniel was unforeseen and unwanted, but it's happened. It's another scenario in this strange year that we have to try and adapt to.
Now as a team we've got to show a bit of resolve. Knowing the team and the dynamic, they're very good when their backs are against the wall.
That's something we'll have to show again, there's no question about it. In terms of where we are, that focal point of the podium in the teams' championship, and also with Lucas fifth in the drivers' championship, I think there's plenty for us to be very motivated about to attack the last part of the season.
---
Allan McNish is the Team Principal of Audi Sport ABT Schaeffler Formula E Team as well as being a three-time Le Mans winner.