Bicester Heritage: World in Motion
Bicester's famed for old-car expertise, but Damien Smith discovers the Heritage campus looking to the future, ready to house the new base of a vital institution
Bicester: a rather pleasant Oxfordshire market town that is growing fast in both size  and population thanks to its  centre of England location and  excellent transport links to London and Birmingham. But 'Bicester' in our context means something else entirely, something much more specific.
Mention the town's name to folk with even a passing interest in old racing cars and classic motoring and their instant association is with a cluster of specialist engineering businesses housed in smartly restored historic buildings bivouacked near an airfield that cultivates that warm, familiar, indefinable wartime aura that Goodwood trades on. Squint hard enough and Bicester Heritage, to give the place its full title, almost glows in sepia.
Chief executive Dan Geoghegan admits  the casual dropping of the 'Heritage' bit in general conversation was a target when he co-founded the project in 2013, as a sure sign the place had become deeply established within the historic motoring lexicon, in the manner of Goodwood or Brooklands.
Seven years in, that's one of many ambitions assuredly ticked off. Next is the big expansion across the wider site, to create further clusters of businesses and 'activity zones', all embraced under a much more modern, generic title: Bicester Motion.
So what is it, and what does it mean? "Our biggest challenge is describing what it is because nothing like it exists," says Geoghegan, calling in from lockdown at home. "[The concept] is a visionary tourism destination to do with motion, but what does that mean? You can break it down into components to say it is about technology, leisure, it is about family, there are things to do, and you can even eat and stay there. As it unfolds, in reality, the vision will emerge."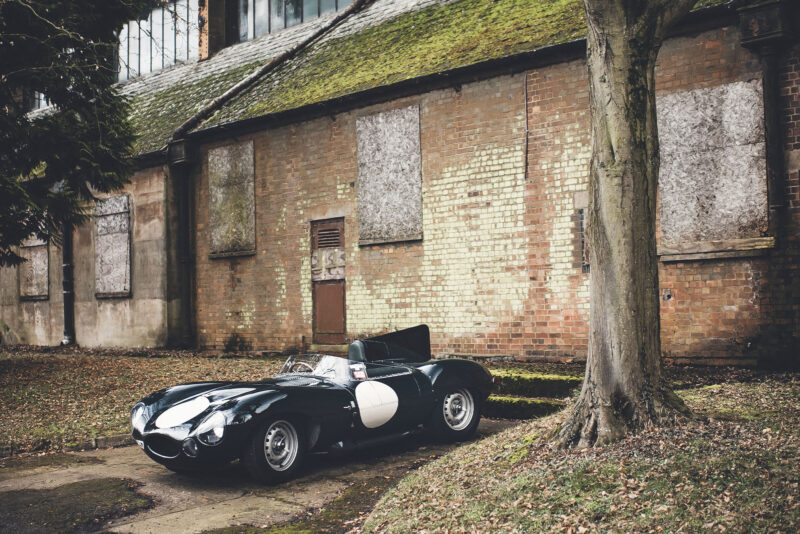 To take it further, Bicester Motion distils down to a vision to create a 444-acre automotive 'resort' that appeals not only to full-blooded car enthusiasts but also to families and anyone interested in the wider theme of 'motion', from aviation to cycling. The zones include a 344-room hotel, spa and conference development, all of which has passed the planning permission stage. The airfield's perimeter track is to be resurfaced and will offer the space for driving experiences, with the possibility of a wider spread of events also on the cards. Bicester Heritage and its 41 historic motoring specialists will remain a key component and is already established as a popular venue for its regular Scrambles. Given the size of the site, the jewel that already exists should not be diluted by the carefully cultivated modernity that is to come. Losing the charm would be a retrograde step.
If it's needed, Geoghegan's story of how Bicester Heritage was founded (below) is a pretty good barometer of his car enthusiast credentials. But now Heritage is so well established, he believes Motion has more to offer to wider communities while also serving the modern automotive industry in a new and direct way. "We're obviously committed petrolheads, but there's a lot of change in the market," he says. "We're not just talking about different drivetrains but whole modes of different mobility. Because we also have an active 175-acre airfield as well and a two-mile perimeter track that needs resurfacing, we can look at not just automotive innovation, but also the community and experience for anything on wheels.
"With the shift in the drivetrain, it's the first time in 100 years that the motoring industry has got a new product, but research shows people aren't going to the showrooms or motor shows any more. When you and I were at an age when we were most vulnerable to new ideas, the whole of the industry was selling cars because they were faster, noisier and more thrilling. But with the shift to more environmental considerations, that language has changed because we are no longer marketing to the petrolhead and hoping that everyone wants a piece. The language isn't about blood, guts and thunder, it's about being environmentally sustainable, responsible and quiet. I got married relatively recently, and the vicar said "I specialise in heathens": don't preach to the converted, preach to the unconverted. That means the offering has to change dramatically, and manufacturers will need direct relationships with their customers. It should be the most precious relationship they have, and yet they have outsourced it to an arena (dealerships) that customers don't want to visit and where they know more about the product than the person they are talking to."
Gallery
Bicester Motion: the new automotive resort
The emphasis on tourism might ring alarm bells for traditionalists, but Geoghegan assures us the resort idea has nothing to do with 'Disneyland'. "We are all about genuine and authentic activity, which is our calling card at Bicester Heritage," he says. "We've done the most difficult thing first, which is to restore 40 or 50 historic buildings, most of which are listed. People work in them day to day, and aside from the economic impact that has – because all 41 of those businesses are new to Bicester – it's actually created a community."
Bicester's biggest coup so far is that the British governing body Motorsport UK is planning to move there from its current and meagre home near Heathrow. Understandably, the plans are on hold in the current circumstances, but the reasons MSUK was drawn to Bicester haven't changed. "Everything is on a pause button," says CEO Hugh Chambers, "but it would be a fantastic location. Everyone in the market has been wholly positive about the prospect of us being located at Bicester Motion. It makes an awful lot of sense. Dan and the team up there have done a brilliant job. It's a beacon for both the automobile business and motor sport – it's in the heartland of motor sport, too."
The note of caution created by COVID-19 is a concern, but Bicester Motion is financed by a band of hand-picked private investors who Geoghegan says are in this project for the long haul. He is talking about timed and sprint events "on the doorstep of MSUK," which is part of the appeal for the governing body. It's a move that deserves to happen, once the world is back in motion.
---
 The crash that triggered Bicester Heritage
"The man who tried to kill me," is the tongue-in-cheek description Dan Geoghegan chooses for Bob Meijer, the Dutch venture capitalist and long-time mentor with whom he dreamed up Bicester Heritage. It's only partly a joke.
"Every year or two we've tried to do a rally, in this case the Flying Scotsman," says Geoghegan. "It was 2012, and we were in a 1931 Riley, which he managed to flip over. We both got thrown out. It was the perfect accident: had we been 5mph faster, I'd have been thrown out further and chopped in half as the car rolled over, but 5mph slower we would have been stuck under it."
As the pair "stared into our coffee", Geoghegan with a fractured pelvis and other injuries, they "started talking about dreams and ideas." Bicester Heritage was born.
It's a perfect campus for Britain's talented specialists in old cars. "We've got 41 historic specialists, and we've delivered what we set out to do," says Geoghegan with justified pride. "In the process, we've restored Britain's best-preserved aerodrome from the [pre-World War II] Trenchard era, and it's a beautiful place with impassioned people who are all trying to do better for the customer."
---
Digital extra