Word on the beat, August 2022
Cost cap concerns, and Monaco's future up in air
Sergio Pérez, signed a two-year contract extension with Red Bull over the Monaco GP weekend, negotiated by manager Julian Jakobi. His victory there led to his comment to team boss Christian Horner, picked up by TV mics, "I signed too early, eh?"
Unexpected levels of inflation are putting F1's recently-introduced cost cap at risk. Ferrari, Mercedes and Red Bull are all already at or beyond the nominal $140m spend laid out in the regulations and are requesting an extension of around $9m for the season. The FIA and Liberty support this but it requires a 'super-majority' agreement of the teams. Haas, Williams, Alpine and Alfa Romeo are all against it, so it cannot currently be granted. It will likely be incorporated for 2023, as that requires only a simple majority. If teams break the cap, financial or sporting penalties can be applied. But with the FIA in support of extending the cap, it is not believed these would be crippling.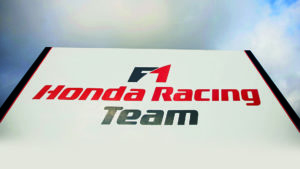 Elements with Honda are reportedly pushing the board for a return to F1 with a full factory team when the new power unit regulations come in, currently set for 2026.
At the time of writing, negotiations between F1 and the Automobile Club of Monaco about the future of the Monaco GP had stalled. Among a whole host of niggles, Liberty Media is understood to be unimpressed with the club's decision to extend its trackside signage deal with TAG Heuer, which clashes with F1's Rolex sponsorship. Comments by ACM president Michel Boeri in newspaper Monaco-Matin also hint at negotiation woes and it is rumoured that Monaco's ruler Prince Albert is ready to intervene to help secure the race's future.