The curtain came down on the 2019 historic racing season with the packed Dix Mille Tours by Peter Auto event at Paul Ricard over the weekend of October 19/20.
Peter Auto's final race event of the season featured more than 350 cars in action across eight categories at the French Grand Prix venue, with its variety stretching from Jaguar E-types and Bizzarrinis to Group C and turn-of-the-millennium GT machines.
There were several titles up for grabs, including a battle reminiscent of Le Mans in the 1960s as Claudio Roddaro's Porsche 917 took on Toni Seiler's Lola T70 for honours in the Classic Endurance Racing field. While the race was won outright by Briton Daniel Gibson in his Lola T70, Roddaro's third place was enough to hand him the title.
Mark Sumpter put the Porsche 2.0 Cup honours out of reach with his first win of the season, as Oliver Bryant/Andrew Smith secured second in the standings after finishing second ahead of Richard Cook/Harvey Stanley – the two teams heading into the weekend tied on points.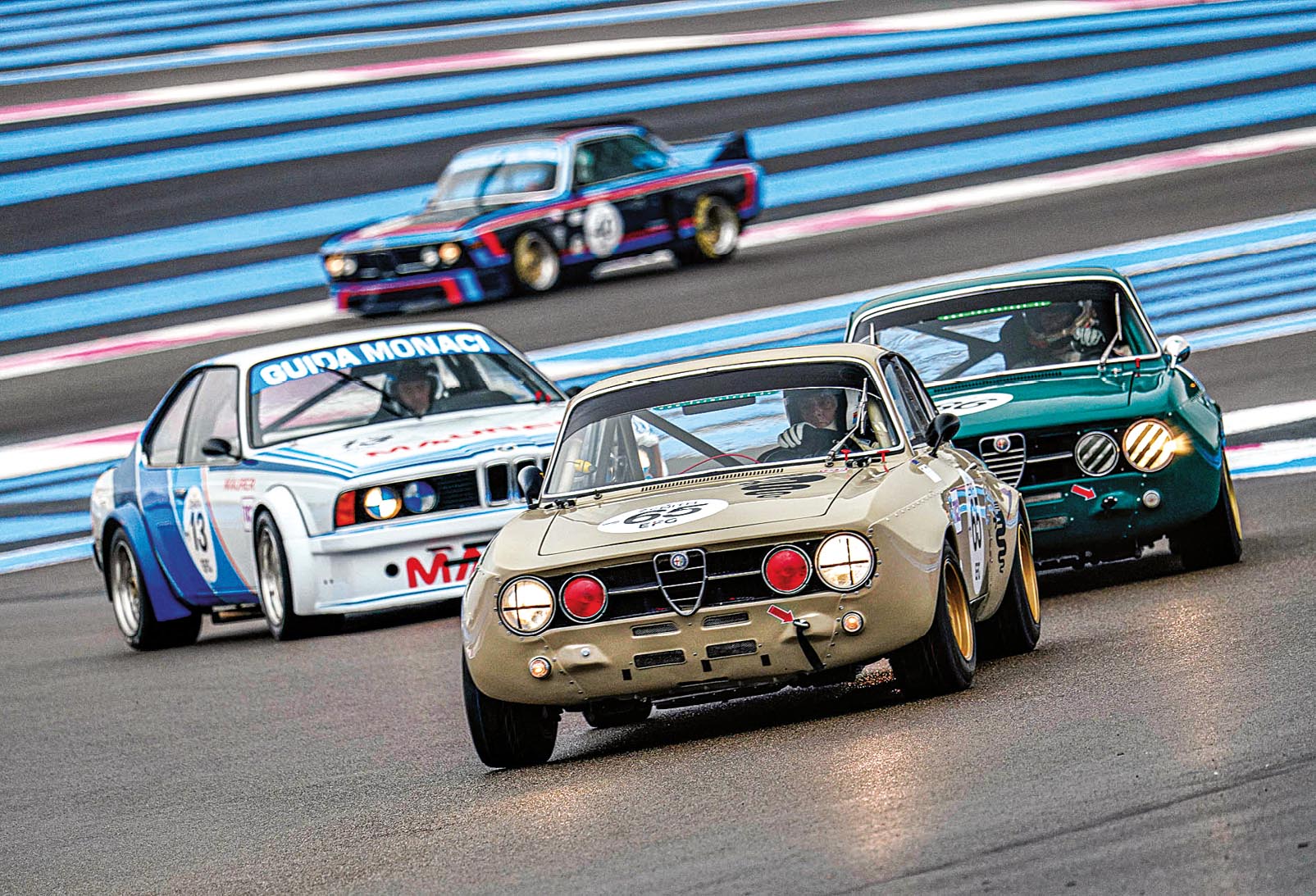 The UK-based Historic Sports Car Club wound up its annual racing fixtures at Silverstone the same weekend, with 21 races and 280 competitors and a host of titles being decided. Roger Stanford and Bob Bullen shared the Historic Touring Car title having been inseparable in the points, as Andrew Park secured his fourth-straight Historic Formula Ford 2000 crown. The Historic FF1600 title had already been settled in favour of Cameron Jackson's Winkelmann, and Jackson took an 11th win by just 0.007sec from Linton Stutely.
With Masters Historic finishing its European year with the Spa Six Hours – which attracted 101 starters – in late September entries have been strong across the big three organisers, signalling good things ahead of 2020.