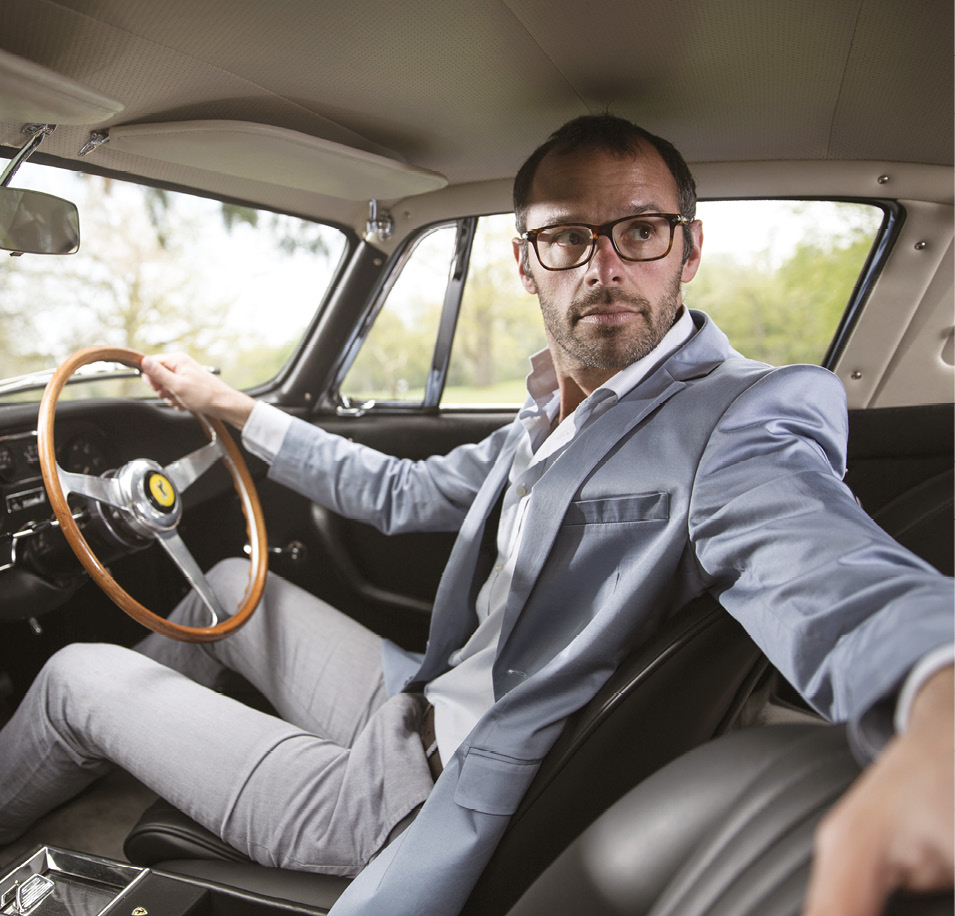 Still buzzing from Monterey Car Week, the classic car industry rode that energy all the way across the pond for back-to-back events in Europe. From concours to racing and, of course, auctions, the final frenzy before the end of the summer season saw some of the best all year.
Salon Privé, held on the grounds of the beautiful Blenheim Palace, was first up. I had the pleasure of being Master of Ceremonies for the event. The concours celebrated its 14th year, and I must say that it was its best yet – the quality of cars reached a new benchmark. It's events like this that make us appreciate our beloved classic cars even more, for they allow us to share our passions.
The Concours of Elegance was also taking place at Hampton Court Palace, with collectors from all over the world.
Then came the Goodwood Revival. Bonhams held its annual Revival auction, where the Bugatti Type 57 Atalante took top honours. Interestingly, Bonhams had an Aston Martin DB4 GT entered in the auction catalogue, but it was sold prior to the sale — something that doesn't happen very often in the auction world. The atmosphere in the room was good, and the results were too.
It was interesting to note that many of the right-hand-drive 1960s, '70s and '80s road cars either sold 'cheaply' or did not sell. I believe that this is more a reflection of the lack of confidence people have in Brexit-land than an indication of the market in general. These cars are very specific to the UK, and as such, they have little appeal in left-hand-drive countries.
The next auction was the Sáragga Collection sale by RM Sotheby's, which featured 124 cars from Portuguese collector Ricardo Sáragga. The sale was a success, which could be largely due to it being a no-reserve sale. These always appeal to buyers. But no-reserve sales are good for giving a very transparent look at the market, and most of these cars sold within their estimates. RM Sotheby's not only presented the cars well but also managed the vendor's expectations well and set the right estimates. A job well done, with another 10 million euros sold.
On 26 September, Bonhams held its first MPH sale, which I wasn't able to attend, but after reviewing the numbers, I must say that I was a little disappointed. Whilst I love the concept of capturing the efficiencies of online auctions with Bonhams' traditional core values, I was hoping to see a higher sell-through rate. But Rome wasn't built in a day, and Bonhams has a good base to build on.
Last for auctions in September was Bonhams' Geneva-based sale comprised of cars owned by Teodoro Obiang, an oft described 'colourful' character. The auction came as the Geneva prosecutor's office closed a case against the President of Equatorial Guinea following an investigation of money laundering and mismanagement of public assets. It made quite an auction. Some staggering prices were achieved, with a Koenigsegg selling for 4.6m CHF and a Lamborghini Veneno for 8.28m CHF. It was not the usual classic car buyers at this sale, with a Bugatti Veyron with no paperwork at all still finding a home.
The classic car world has been buzzing with activity, and for those who still want to talk about doom and gloom, I beg to differ. Cars are being offered for sale, both at auction and privately, and there is a lot of activity in the market. There have been some surprises, as there always are, but there are many willing buyers and sellers.
We're in a changing market, and the cars that we all used to look at – Ferrari Daytonas, Aston Martin DB5s, etc – are now no longer the market indicators.
Max Girardo is the founder of classic car specialist Girardo & Co. Before that he spent 20 years in the classic car auction world, where he was the managing director and head auctioneer at RM Sotheby's