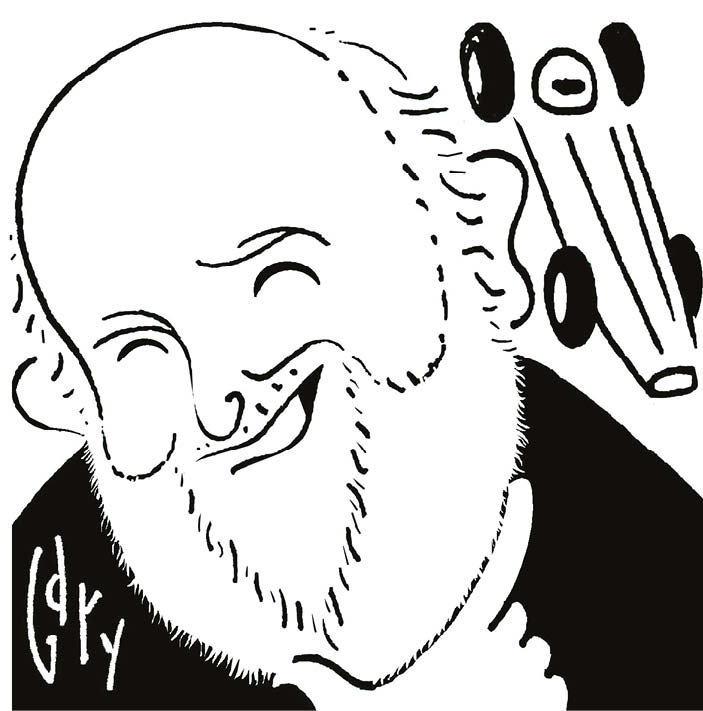 As tensions between Ferrari's drivers become so evident during this F1 season, with sporting director Mattia Binotto wrestling to resolve them, how little has changed since the Maranello works team's debut, 72 long years ago…
Indeed, even the independent Ferrari marque's debut race around the streets of Piacenza on May 11, 1947, brought friction between the two drivers and management.
Ferrari's first 1½-litre V12-engined sports car had been unveiled barely two months earlier. It had been built to a design by Alfa Romeo engineer Gioachino Colombo. He had been in the doghouse in 1945, suspended from Alfa postwar due to what the firm's unions viewed as 'over-enthusiastic' support of Mussolini's Fascist regime before Italy's political collapse. But between Colombo's freelance 1945 design frenzy and the new Ferrari's debut two years later, he had been re-engaged by Alfa – leaving his new V12 Ferrari to be finalised by another ex-Alfa engineer, Giuseppe Busso.
According to Colombo's recollection, and as confirmed by the factory's internal documentation, two brand-new Ferrari 125s were taken to that Piacenza race. One – which would actually start the race alone – wore all-enveloping bodywork, while the other (damaged during practice) carried a comparatively crude 'Sigaro' body style.
The original plan had been for these two prototypes to be driven by the then 44-year-old Franco Cortese, the other by 40-year-old relatively 'superstar' driver Dr Giuseppe 'Nino' Farina. Colombo recalled that during practice Farina crashed the 'Sigaro', so did not start the race. However, Cortese himself would later reject any idea that a second 125 had been available, insisting that only his enveloping-bodied car ran at all at Piacenza.
The Piacenza report in the journal Auto Italiana read: "A few days before this race meeting, it seemed that the three most recent examples of modern Italian and European sports cars would be making their debut: the Cisitalia 1100, the Maserati 2-litre and the 1500cc Ferrari 12 cylinder…" but then (on race day) "…only Ferrari showed up, with one car only and Farina missing…".
Franco Cortese performed strongly in that race, his new Ferrari leading in the early stages until, as Auto Italiana reported "the engine of Cortese demonstrated irregularity, and he had to retire following a stupid failure of the petrol pump. It did not weaken the conclusive performance given by Ferrari's beautiful car, which has proved to be excellent with regards to engine, brakes and suspension, especially the [new, independent] front axle. Cortese made good use of the five speeds at his disposal and the engine never complained about the strain. The avant-garde Italian constructor certainly has a fantastic new product."
Whether one Ferrari or two ran that weekend is resolved by the team's internal record – its very first Libro di Corse – which confirms Farina did run the second car in practice, but then non-started.
Written probably by Mr Ferrari's team manager Federico Giberti – who would later join Maserati – the report describes how: "We attended with two cars, a Spyder and a Competizione, without having decided who would drive which. The Spyder was number 128 and given to Cortese, the second was number 1."
"Farina was offered a car, but refused and asked for Cortese's instead"
Now the always fiery, often petulant Farina always had a towering opinion of his own importance, having been an Alfa Romeo driver for both the Scuderia Ferrari and the Portello factory, and Italian Champion from 1937-39. During Piacenza practice the report confirms he drove both 125s, setting his best time in the Spyder with the enveloping bodywork. He then tried car 1 again – the Competizione with the cigar bodywork and cycle wings. After three laps he was faster, before "he hit the hay, causing minor damage to the front of the car".
The report then describes how: "The next morning Cortese was given the Spyder and Farina the Competizione. Farina refused to drive this and asked for Cortese's, so we used a single car driven by Cortese.".
Such brevity covers a heated row, which Giberti would have discussed – on the phone – with Mr Ferrari still in Modena. The Old Man (he was then 49) was very familiar with Farina's demanding nature; he would have viewed himself as the national hero whose presence alone was elevating the brand-new marque's public profile. One can assume his turning out for Ferrari would have cost.
But – for neither the first time nor the last – Mr Ferrari was not about to pander to a superstar driver who could bend a car and then blame the team, when he had the reliable, more loyal Cortese to go well enough, while keeping press and public on side.
So Farina's demands were refused. Outraged, he stormed home, leaving Cortese to do a decent job in the lone Ferrari. And two weeks later, on May 25, Cortese won with that new Ferrari in the Rome GP at the Baths of Caracalla circuit. Farina would not drive again for Ferrari that year – The Old Man instead turning to Tazio Nuvolari – and to the talented Frenchman, Raymond Sommer. Who needs a selfish superstar?
---
Doug Nye is the UK's leading motor racing historian and has been writing authoritatively about the sport since the 1960s