Teenage rider deaths: new rules are needed
Three Moto3/WorldSSP300 deaths in identical circumstances in less than four months. Now is the time for Dorna and the FIM to act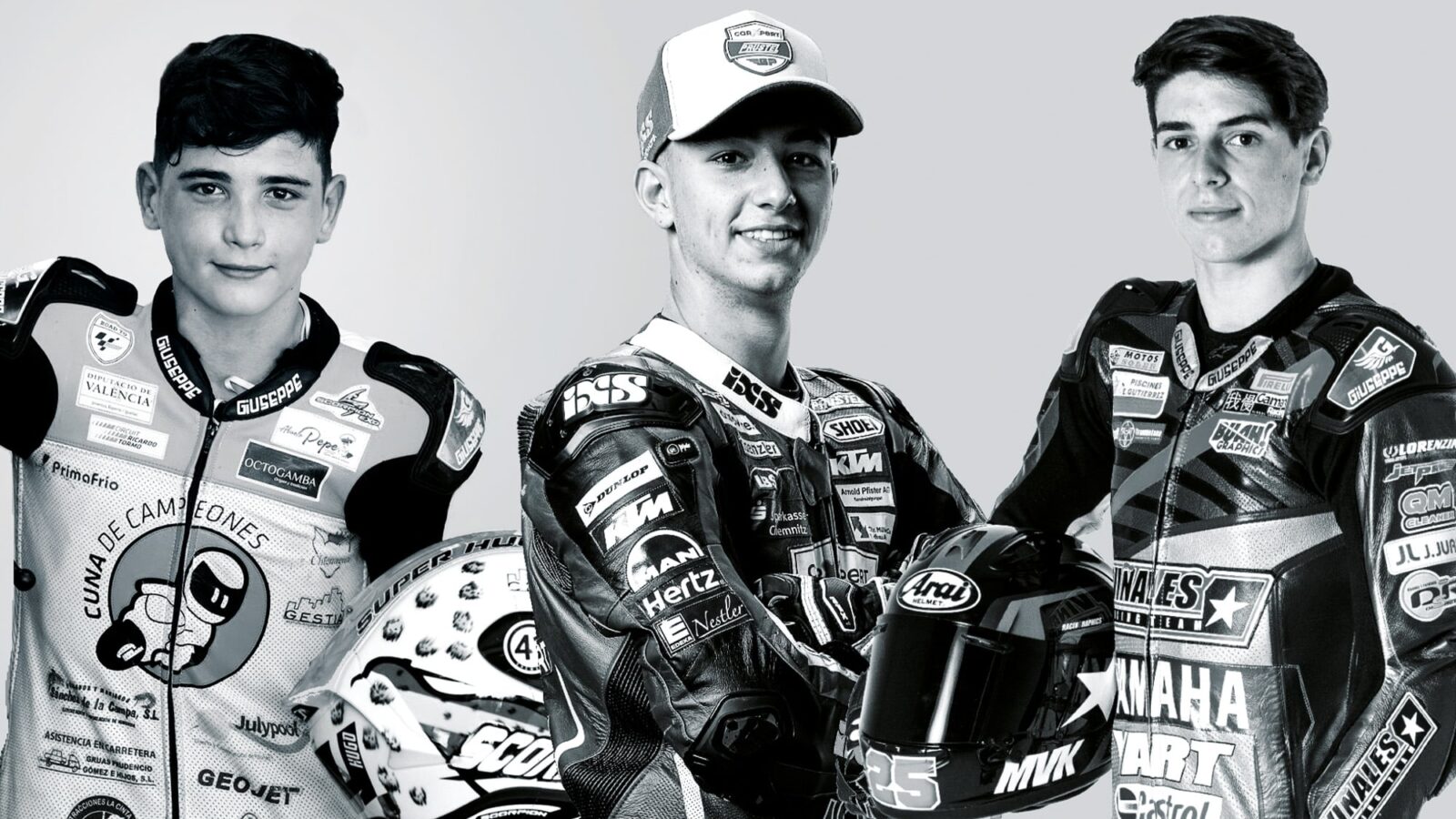 For the third time in just a few months we have been forced to write about deaths in motor cycling. In September Dean Berta Viñales was killed at Jerez; Jason Dupasquier died after an accident at Mugello in May and Hugo Millán at Aragon in July. What is striking about these tragic deaths is not just their young ages – Viñales was 15 years old, Dupasquier was 19 and Millán 14 – but also the fact that they were, in our opinion, inevitable.
That is because as long as the sport continues with the new kind of racing created by the Moto3 and Supersport 300 classes, such incidents will keep occurring.
The pack racing created by Moto3 and Supersport 300 – the most dangerous class ever, according to superbike rider Loris Baz – has reached an intensity that leaves the riders in the hands of Lady Luck.
Motorcycle racers crash. That's a given, which is why circuit safety and riding gear have been hugely improved in recent decades, but when you fall amid a tightly packed group of riders there's only one thing that can save you – good fortune.
And that's not good enough. Viñales crashed in the closing stages of the Supersport 300 World Championship race at Jerez and was hit by three riders immediately behind him.
"Adjust the technical rules to break up the pack, otherwise more riders will die"
The problem with Moto3 and Supersport 300 is straightforward – the bikes are too similar and too easy to ride, which is why talented riders often can't make the difference to get out front and stretch the pack. This is also why riders resort to maniacal manoeuvres to make passes. Of course they are to blame for these moves but so too are the technical rules for putting them in that situation.
It's no coincidence that the 10 closest top-15 finishes in 73 years of 125cc/Moto3 GP racing have all been achieved not since Moto3's inaugural 2012 season but since 2014, when random engine allocation was introduced, so that everyone has essentially the same engine performance and all the bikes are basically clones of one another.
And it's no coincidence that Viñales, Dupasquier and Millán all died the same way – not through acts of outrageous riding, but simply by falling off and running out of luck.
The way to prevent similar accidents is therefore simple: adjust the technical rules to break up the packs, otherwise more riders will die the same way. And surely any failure to make changes when there's a self-evident problem could be deemed negligent.
Viñales, Dupasquier and Millán died at Dorna events – MotoGP, World Superbike and so-called Road To MotoGP – so the company needs to work with the FIM (Fédération Internationale de Motocyclisme), its partners and stakeholders to urgently fix these problems. But will that happen?
In September at the San Marino Grand Prix, Deniz Öncü crashed and was knocked out for at least 10 minutes. "I woke up in the medical centre," he tweeted later – but the next morning was passed fit to race.
This was an utterly bizarre decision, especially in the wake of previous deaths, which suggests a cavalier mindset in the sport's corridors of power. That must change, and quickly. The recent deaths should be a wake-up call to all who care about motor cycle racing. This is not how things should be in 2021.
This is an edited version of an article by Mat Oxley which first appeared on the Motor Sport website in the wake of Dean Berta Viñales's death.