Formula 1 good month, bad month, December 2021
James Elson charts the ups and downs of the F1 circus
Good month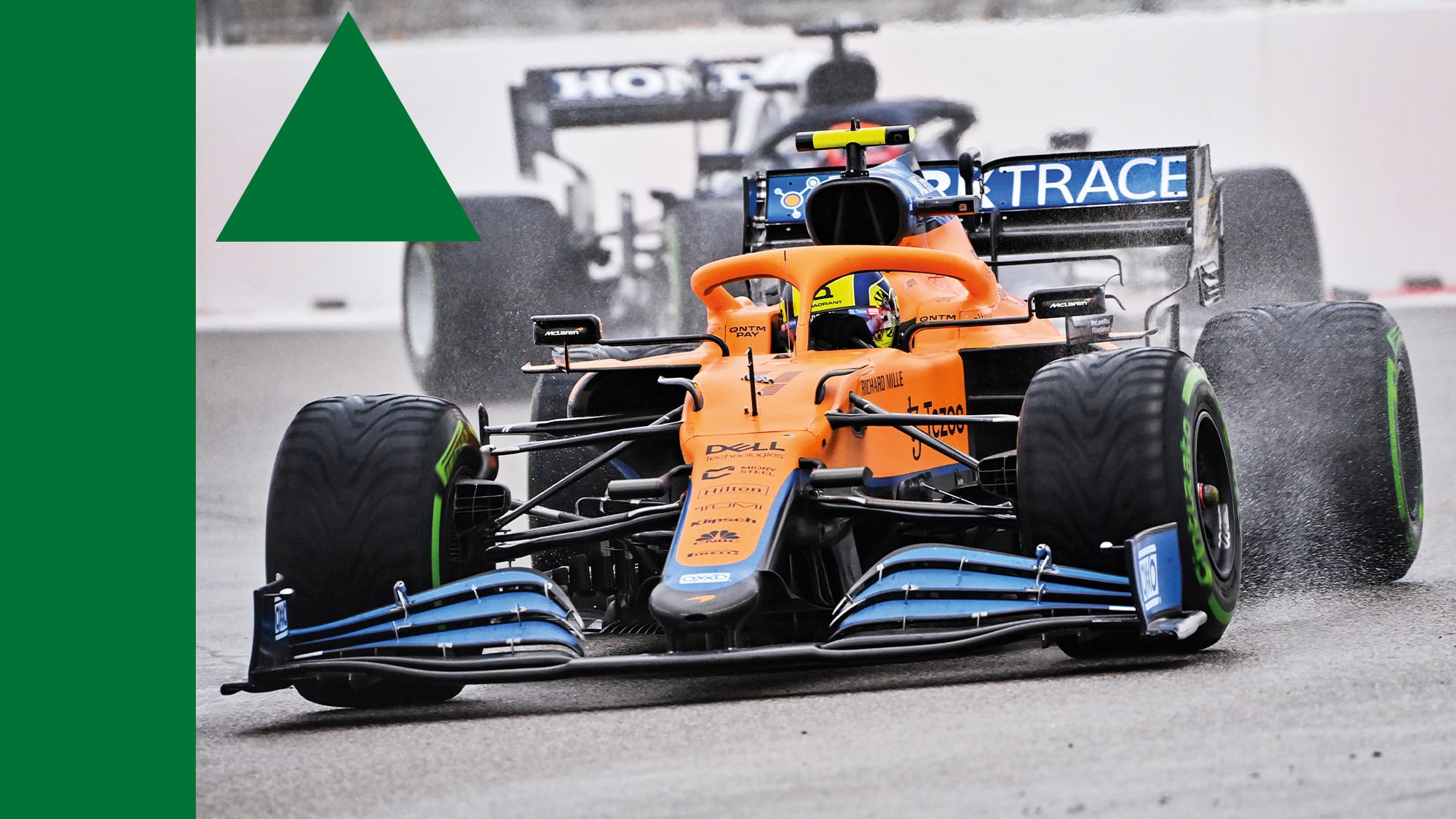 Rain dance
F1 went full Bolshoi in Sochi with several grand prix cars doing their best twirls. Norris and Russell proved their wet-weather skill in Russia qualifying though, while Hamilton did the same in the race – for win 100.
---
Positive spin
On the same subject, full marks to the replacement of the Russian national anthem –a ballerina dancing to Tchaikovsky on a spinning piano.
Russia is under a sporting ban imposed by the World Anti-Doping Agency.
---
Nando's third F1 crown
Alonso is vying for his third title: the, ahem, Crypto.com Overtake Award, for most passes in a season.
Fellow veteran Vettel leads with 96 overtakes, Alonso has 95 after Turkey.
---
Retro liveries
Red Bull did a McLaren and took us all back to those golden days of straw bales for barriers, exhaust pumping out vaporised lead and a complete lack of AWS graphics in Turkey, with its classy Honda tribute livery. Marketing has its advantages.
---
Ocon's long game
In Istanbul Esteban Ocon became the first driver since Mika Salo at the 1997 Monaco GP to go a whole race distance without changing his tyres.
'Scrubbed' is some understatement.
Bad month
Losing strategy
Norris and McLaren dominated in Sochi, and a maiden win seemed in the bag. But a lack of assurance in strategy binned the win. Russell commiserated with Norris. He knows how it feels.
---
Goldilocks Park
Istanbul got slated last year for not being grippy enough. Now, drivers complained it was too grippy as tyres were ripped to shreds. Can F1's favourite new(ish) circuit ever win with the professional stroppers?
---
Stroll fall
Stroll was fourth after the start in Sochi, then third after strategy got him ahead of Russell. Then the rain came: Stroll allowed Vettel to get past, then spun into the wall, before taking out Gasly. Daddy will not be happy.
---
Alfa disaster
Alfa's Giovinazzi was belatedly advised to switch to inters in Russia, costing him potential points. Then in Turkey, it was already too late when the sleepy Swiss team told him it might be an idea for Gio to charge his batteries in anticipation of a final-lap lunge for tenth.
---
Pitstop capitulation
Pérez's crew really dropped the wheel nut in Russia. His 8.9sec stop was a tad longer than the Red Bull record of 1.82sec. It could have changed 19.56 wheels in the time Pérez was stopped in Sochi.