Jaguar XKD 603 book review
The tale of one special car and its triumphs with a small privateer team makes inspiring reading, says Gordon Cruickshank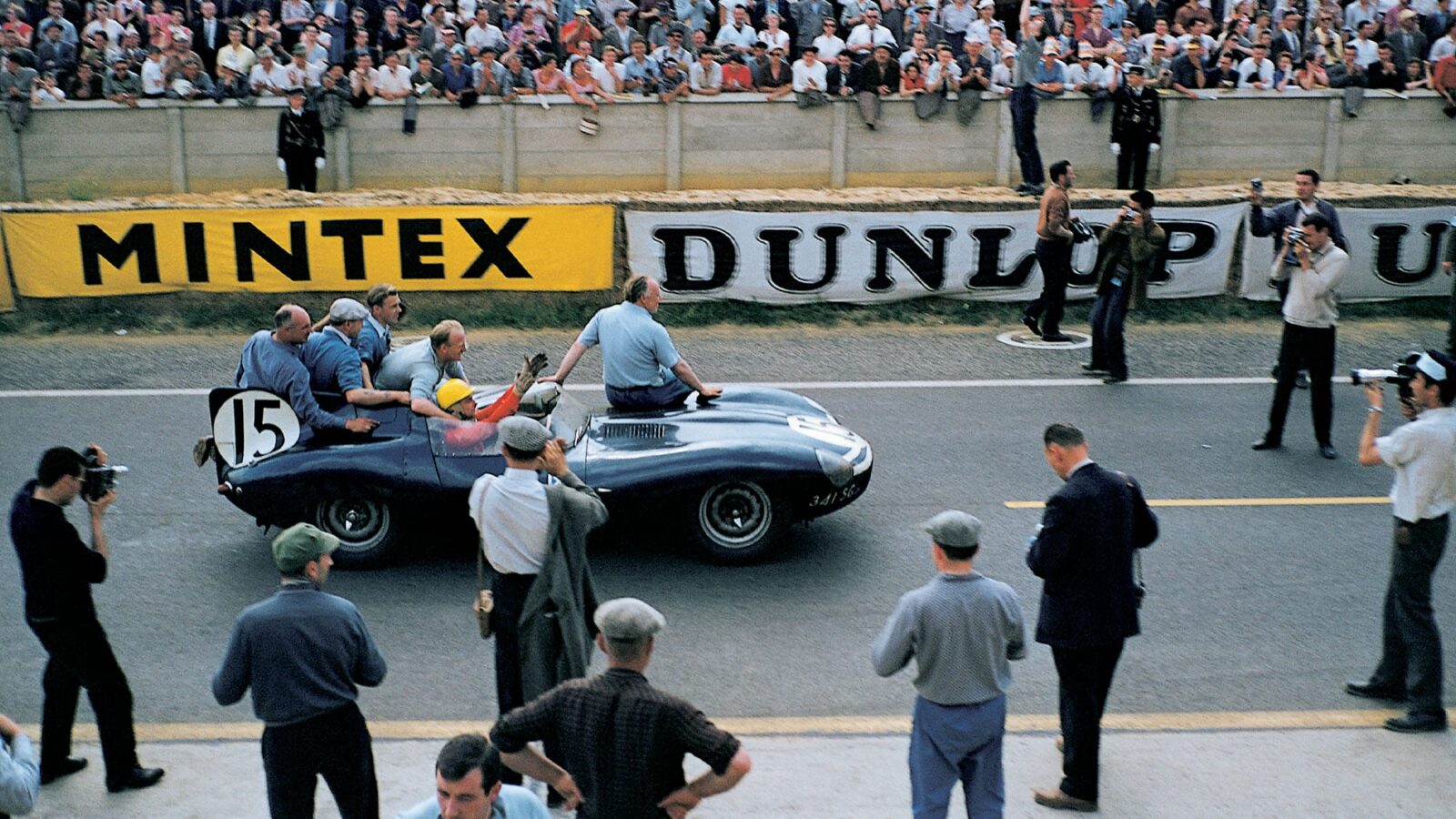 Lockdown has produced many self-starter projects; few of them can have had such impressive outcomes. This is the story of a car, one single car, but of a rare breed and with a very special historical trail behind it. XKD 603 is one of the works long-nose D-types that Jaguar fielded on the track; a mere 11 of these special works cars were assembled in 1955 and '56, and 603 is one of only six survivors. That in itself is pretty damn good – any D-type is one of the gems in Britain's motor racing crown, but these works cars not only have a fabulous racing record but also sport what many people see as the prettiest body variant of a stunning-looking car, the extended snout that elevates these Ds from their snub-nosed brothers and adds a vital few mph along Mulsanne straight.
Pointing out that 603 contains parts of two cars, has had several engines and two bodies and masqueraded under a false identity for some years makes it sound questionable, but since these things happened in the 1950s in the hands of the factory race team and its next owners, Ecurie Ecosse, it's simply the hard life of a racing car. And since it's all well recorded, as this book makes very clear, it's a continuous historical entity making this perhaps the most original of survivors.
It's an impressive career summary: in its 19 races in factory and Ecurie Ecosse hands seven Le Mans winners drove it. In the hands of Jock Lawrence and Ninian Sanderson it finished second at Le Mans in 1957, then headed south to contest the Race of Two Worlds at Monza, with all the evidence of that still present. Sneakily sold as the '57 Le Mans winner by Ecurie Ecosse's David Murray, it was first pampered, then had a highly successful few seasons in historic racing – Willie Green offers enthusiastic memories – before ending up with the book's author, having raced the Orient Express on the way. Single-car books written or financed by owners can sometimes be sheer puff. Not here; this is a factual record, written with knowledge and a passion for history. I can say that because I know Clive Beecham and I've written about this car, so I've seen his extensive records, his photo archive and the various original related items he's been able to collect with the vehicle.
Books about a single chassis number can also be repetitive, but Clive keeps the text lively, inserting memories from a vast range of people including Ron Gaudion, mechanic for all three D-type victories, Hugh Langrishe who was time-keeper in 1957, previous owner Anthony Bamford, Jaguar designer Ian Callum whom I had the pleasure of accompanying on a trip with the car, and even a man who knew the owner during its time in the States. Michael Quinn, grandson of Sir William Lyons, writes about the competition story from his famous forebear's point of view. Farsighted as Lyons was, he couldn't have foreseen that after the shadowed 1955 victory and its withdrawal from racing, a private team would add two more Le Mans notches on Jaguar's bedpost.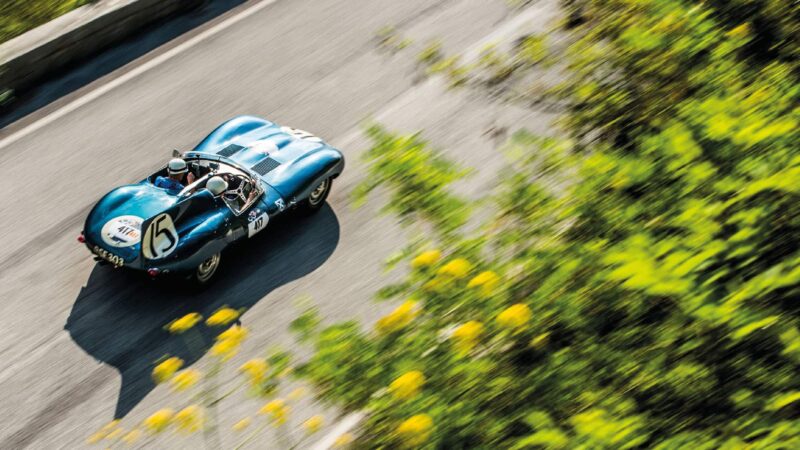 Arriving in a blue slipcase with fine metallic graphics the volume speaks quality, which continues throughout. For sheer visual richness it scores highly: they haven't been afraid to use a grainy picture large if it serves the story, but especially impressive is the amount of colour period photography. Many photos are previously unpublished, and there's some fantastic colour from the time that I've never seen before – Ninian Sanderson poking Duncan Hamilton in the tummy, the Monza banking with Moss's Maserati and Hawthorn's Ferrari 412MI pursuing 603 sporting the air-gulping scoop they fitted trying to cool the stressed rear tyre. Though removed afterwards, it survives and Clive has it.
"The car is still accompanied by its factory notebook with every alteration and setting"
Photography is not just from the famous circuits – there are pictures from Kristianstad and Crimond, and Jaguar's rivals get their share of attention. As well as the huge range of pictures, the pages are enlivened with posters, programmes, pit passes and pull-outs of contemporary magazine coverage, as well as atmospheric paintings by Dexter Brown and others. Paperwork from the car's original Le Mans entry forms to a hotel bill from the team's French foray is pictured, confirming that Clive has left no paper unturned. One of the special things that enriches the car's history is that it's still accompanied by the precious little notebook the factory maintained for each car with every alteration and setting listed in neat handwriting, so this too is illustrated at the relevant part of the story. Even recent photos are dramatic – the anniversary run involving the surviving long-noses, parades at Goodwood, reunions with important figures, stunning shots of its Mille Miglia run with Ian Callum aboard.
Obviously the question of identity is central to the book, and Beecham goes carefully into the paper trail that led Jaguar historian Andrew Whyte to confirm that the car Murray sold to James Munro in the USA at the end of 1959 was this and not the '57 winner. But it may be that Munro's belief and his intention to preserve it for history is why the car has come down the years so unmolested.
Did I mention that this is Beecham's first attempt at a book, and self-published at that? Like XKD 603 on its debut, I'd say he's set a benchmark first time out.
XKD 603 – Through the Lens of Time
Clive Beecham
£95