The greatest drives of rallying's Group B era
With all that grunt, it took some special men and women to harness the raw power of these rally monsters. Anthony Peacock looks at 10 of the best performances from this legendary formula
Ari Vatanen
1985 Monte-Carlo: 1st
Comebacks don't get bigger than this. Going up against Walter Röhrl in the mountains above Monte Carlo was usually a fruitless endeavour, as the Audi legend had won four of the previous five editions. But Ari Vatanen had found the groove and was flying, taking the lead in his Peugeot 205 T16. Alas, an early check-in by Vatanen's navigator Terry Harryman cost him eight minutes in penalties, along with the lead and seemingly any chance of beating Röhrl. But an inspired tyre gamble, taking studded snow boots while Röhrl went for asphalt rubber, meant that Vatanen retook the lead. He overtook the Audi Quattro Sport mid-stage as it squirrelled around desperately for grip on the Col de Saint Raphaël to emphasise the point. Vatanen would go on to take a rally win that seemed lost, finishing five minutes ahead of Röhrl in the final standings.
---
Michèle Mouton
1982 Ivory Coast: retired 
The 1982 Quattro wasn't actually a Group B car – instead it was a Group 4 machine. But its name – along with that of Michèle Mouton – that will be forever associated with Group B. The Frenchwoman had already underlined her pioneering status with three wins during the 1982 season, which meant that she headed into the penultimate round in Africa in a position to put one hand on the title trophy. Then came a seismic event that made it seem all so unimportant: the death of her hero, her father, just before the start. Under the most immense emotional pressure imaginable – she had told nobody other than co-driver Fabrizia Pons about her loss – she roared into what seemed an unassailable lead. Until a botched gearbox change cost her the title. There are many drives that are casually called 'heroic'. But this is the ultimate example.
---
Jean Ragnotti
1984 Corsica: 3rd
Given how devastatingly effective the 037 had been a year earlier, expecting Renault's diminutive 5 to be able to run with Lancia's works army or the four-wheel-drive monsters brought by Peugeot and Audi was, on paper, too much to ask. Indeed, Markku Alén and Miki Biasion in the lead 037s were simply too fast. But the Peugeots had their hands full with a Gallic rival in the form of Jean Ragnotti's gallant 5. Throughout the rally, he hovered just behind the podium places, waiting to pounce. Ari Vatanen removing himself from the equation by crashing out was the plucky Frenchman's chance. Bruno Saby crashing another Renault two stages after Vatanen meant that it was all on Ragnotti's shoulders to win the Renault-Peugeot battle. He duly did it, leaving Jean-Pierre Nicolas far behind to clinch third in the 205 T16.
---
Markku Alén
1983 Corsica: 1st
If you want to win, get a Finn, was the common wisdom for Rally Finland. But a Finn winning on French asphalt? Surely not. That's what Markku Alén achieved in Corsica in 1983, leading a Lancia 1-2-3-4. There was a slice of luck: three-time Corsica winner Jean-Claude Andruet retired his 037 from the lead with a broken water pump. Once Hannu Mikkola crashed out on stage 23 and gave Attilio Bettega fourth, the order came to hold station. At first Walter Röhrl refused, with Alén feeling he was having to push too hard. But eventually Röhrl played ball and fell back, securing Alén the win.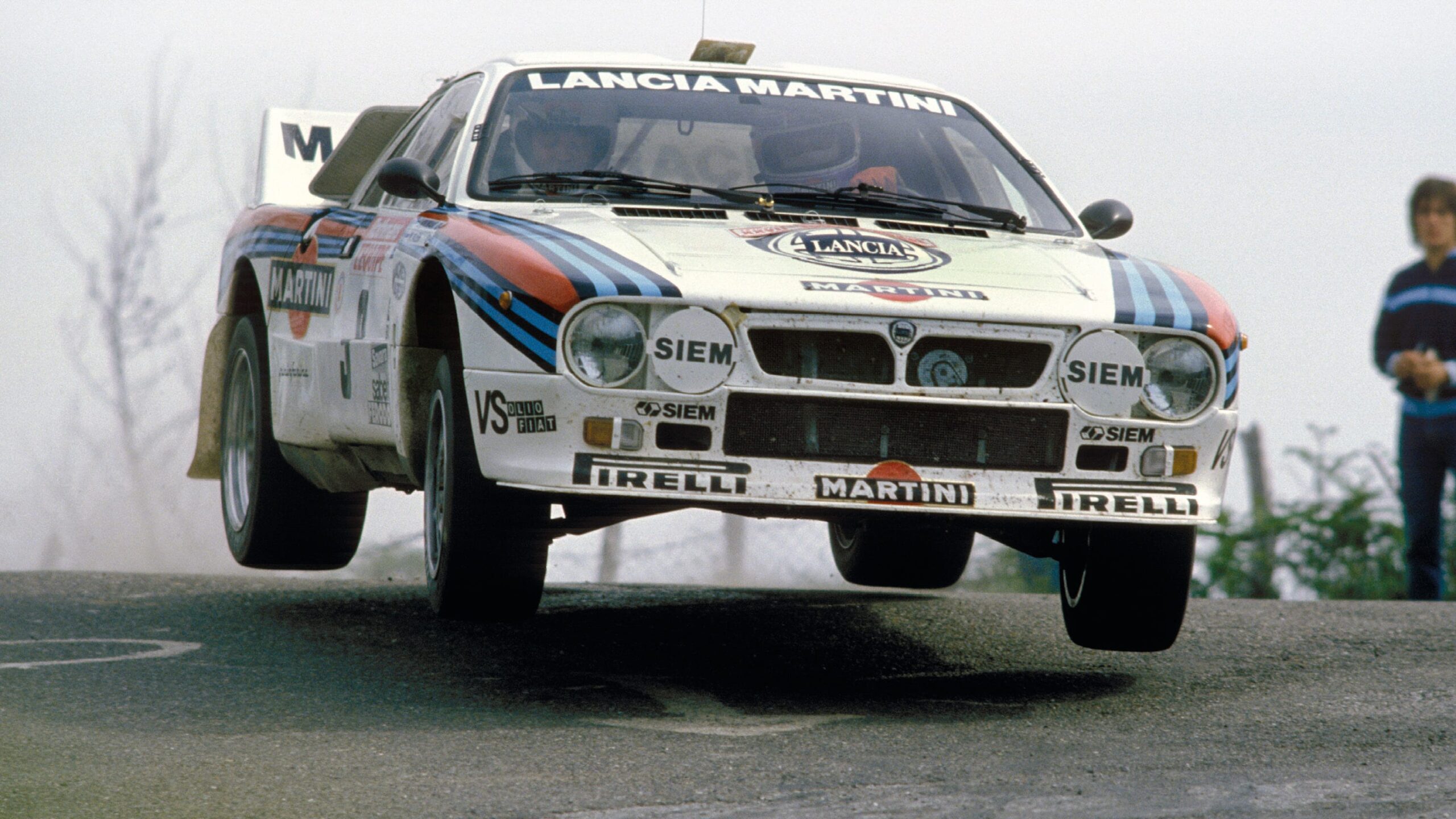 ---
Tony Pond
1985 RAC: 3rd
MG's Metro 6R4 may be a cult classic yet it was never terribly successful. But for one week in 1985, Tony Pond – and, very briefly, before his rear differential broke, Malcolm Wilson – brought the British marque fame. Pond took it easy early on, keen not to repeat his early exit on the RAC a year earlier with the Rover Vitesse. He rose to third behind the works Lancias of Markku Alén and Henri Toivonen and waited patiently for the right time to strike. An icy Kielder Forest was that moment. Pond passed both Lancias for the lead on the penultimate day of the marathon six-day, 65-stage, 544 stage-mile rally. Unfortunately he couldn't make it stick, with the two Delta S4s simply too rapid. But giving the dominant Lancia team a run for its money and getting third on the Metro's international debut belied what was to come for MG – a 1986 filled with retirements.
---
Kalle Grundel
1986 Sweden: 3rd
Ford's Group B project was, objectively, a failure. The RS200 only recorded two WRC finishes during its single year of competition and like MG with its Metro 6R4, the debut was as good as it got. Kalle Grundel had been drafted in as 1984 world champion Stig Blomqvist's number two for Rally Sweden, but when Blomqvist's engine went bang, it was all on Grundel to deliver. That he did: after a cautious first day he got properly on it during the second leg. Though he lost over two minutes on stage 13 – going off while trying to keep Malcolm Wilson's Metro at bay – Grundel scored five stage wins on the way to third place, behind Kankkunen's Peugeot and Alén's Lancia. A fifth place on the RAC, also for Grundel, would be the only other time an RS200 would reach the finish line in a WRC event, making his Sweden podium a false dawn for Ford, but a great showing for the little-known Swede.
---
Timo Salonen
1985 Finland: 1st
You might do a double take to hear Timo Salonen – a jovial Finn with a taste for cigarettes, booze, and parties – described as the greatest Group B driver of all time. But that's what the statistics say. As well as the 1985 world title, Salonen won more events in a Group B car than anyone else: seven in total, all at the wheel of the Peugeot 205 T16. He was renowned for his consistency, but this belied his phenomenal turn of pace. Salonen's most significant drive was the 1985 Rally Finland: his fourth win on the trot, which established a record that would only be beaten by Sébastien Loeb. On the fastest rally during the fastest era, Salonen was fastest. And he did it again the following year. Enough said.
---
Henri Toivonen
1986 Monte Carlo: 1st
Toivonen was leading convincingly in the S4… until he came across a hapless Ford Taunus on a road section. The head-on collision seemed to put an end to his hopes, but Lancia's mechanics thought otherwise. They managed to attach new front-left suspension to the bent chassis, as well as a new steering rack, radiators, clutch and bodywork, all in around 40 minutes. Toivonen checked into the time control for the following stage only a minute late, not even stopping for fresh tyres, after a road section taken at full racing speed. In pain from the accident and driving a car that was "bent like a banana", he maintained the overall lead. Not even a puncture and two mistaken tyre choices could stem the inexorable tide: he claimed his greatest victory by more than four minutes.
---
Jean-Claude Andruet
1986 Sweden: 6th
Sixth place is not normally the stuff of which legends are made. But this was undoubtedly the hardest-earned sixth place in the entire history of rallying. Andruet was at the wheel of the short-lived Citroën BX4TC Group B car: a machine so shameful that Citroën was determined to collect every example of the road version after the programme was canned in order to crush each one and expunge the memory. It was overweight, tricky to drive, and nose-heavy, yet Andruet and co-driver Annick Peuvergne somehow hustled it to a points finish (which was never to be repeated) over the flat-out snowy wastes of Sweden.
---
René Metge
1986 Paris-Dakar: 1st
Group B wasn't just about the World Rally Championship: Porsche homologated a number of cars within the category for a wide variety of competitions – ranging from the 944 Turbo to the mighty 959. The definitive 959, featuring twin turbos and four-wheel drive, won the Dakar Rally first time out in 1986, with René Metge heading home just ahead of Jacky Ickx also in a 959. Just 67 of the 488 starters made the finish: Metge's winning margin over Ickx was more than an hour and a half, while Ickx's advantage ahead of the third-placed man was three and a quarter hours. In terms of crushing superiority, this was the most dominant Group B drive ever.