There's little doubt that modern is the new classic, a fact evinced by the forthcoming sale of a line-up of contemporary supercars amassed by American collector and speed freak Scott Thomas, whose enviable hoard of 200mph-plus flying machines is set to be among the highlights of this latest Barrett Jackson blockbuster in Scottsdale.
Cars from the Thomas motorhouse that are set to cross the block include a 2019 McLaren Senna, a 2015 McLaren 650S Le Mans edition and a 2016 McLaren 650S sprint racer that was especially built by the factory.
Thomas is not, however, purely an Anglophile when it comes to supercar buying – his collection also includes plenty of home-grown machinery, such as the first 2015 Ford GT to be sold, the first 2013-model Dodge Viper GTS and, most significantly, one of the 78 Saleen S7s to have been produced between 2000 and 2009.
Dubbed America's first true supercar, the S7 is not only the hero of the Forza Motorsport computer game series, it's also a giant-killing hero in real life, being, as Barrett Jackson describes it, 'the winningest supercar-based racing vehicle of all time.'
Indeed, out of 235 starts in events such as the American Le Mans Series, the Le Mans 24 Hours and FIA GT, S7s have clocked-up no fewer than 118 poles, 154 podiums, 78 wins and 10 GT championships.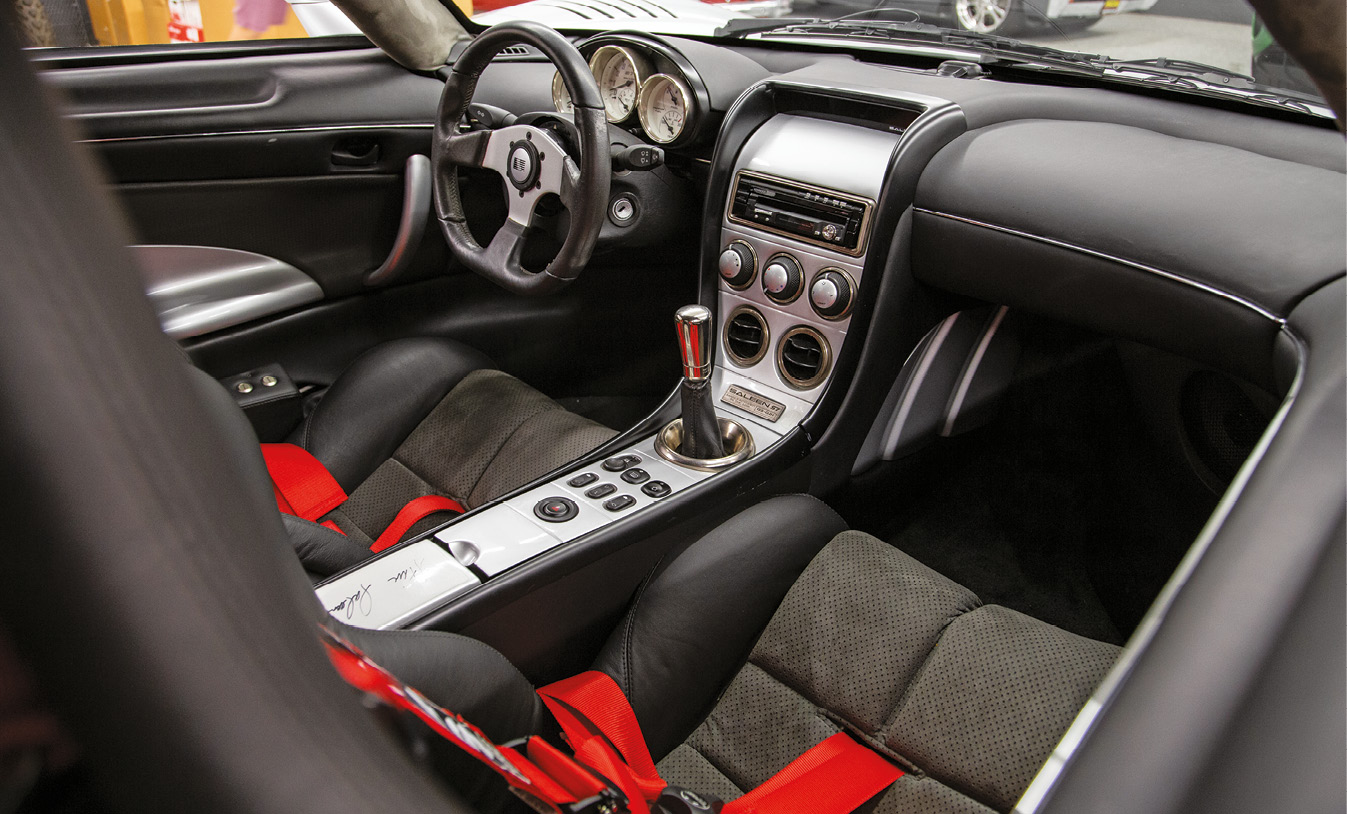 This 2003 model was the 21st example built that year and is one of only four naturally aspirated 550 horsepower cars to have been supplied new with the Saleen Competition Package – a $75,000 box of tricks that boosted the already substantial output of the specially developed Ford-derived 7-litre aluminium V8 which includes an upgraded camshaft, a freer-flowing intake manifold and exhaust and a reprogrammed ECU.
A road car from new (there were 15 track-only 'R' models), this S7 was also upgraded by Thomas with larger, custom-made seats and six-point harnesses. Capable of more than 220mph, it's signed by company founder Steve Saleen and is on offer without reserve.
As a guide, a similar, normally aspirated S7 fetched $475,000 with R M Sotheby's in 2017 – but modern supercar values have since accelerated.
2003 Saleen S7. On sale at Barrett Jackson, Scottsdale, Arizona, January 11.