The results from the year-end auctions appear to defy logic and make it impossible to pinpoint any particular trends – who would imagine, for example, that veteran car values would not only hold strong, but actually accelerate? Isn't it surprising in an era when we're being told to 'go electric' as fast as possible that a 118-year-old Panhard-Levassor can change hands for close to £450,000?
Equally, very recent supercars – such as the $5.8m Pagani sold by Silverstone Auctions at November's Riyadh Car Show – are often fetching more than they originally cost, effectively making them classics by definition before they are even five years old. The mid- to lower-range markets seem equally impossible to fathom at the moment, with different examples of the same make and model of car in similar condition fetching completely different prices or, in some cases, one selling well and another not at all.
Then there's the even more random moments, as we saw at a recent H&H sale, where oddities are now fetching prices that would once have been considered absolutely impossible.
Or perhaps £16,875 for a 1970 Ford Transit diesel actually does seem an entirely sensible price?
Who even knows, any more?
---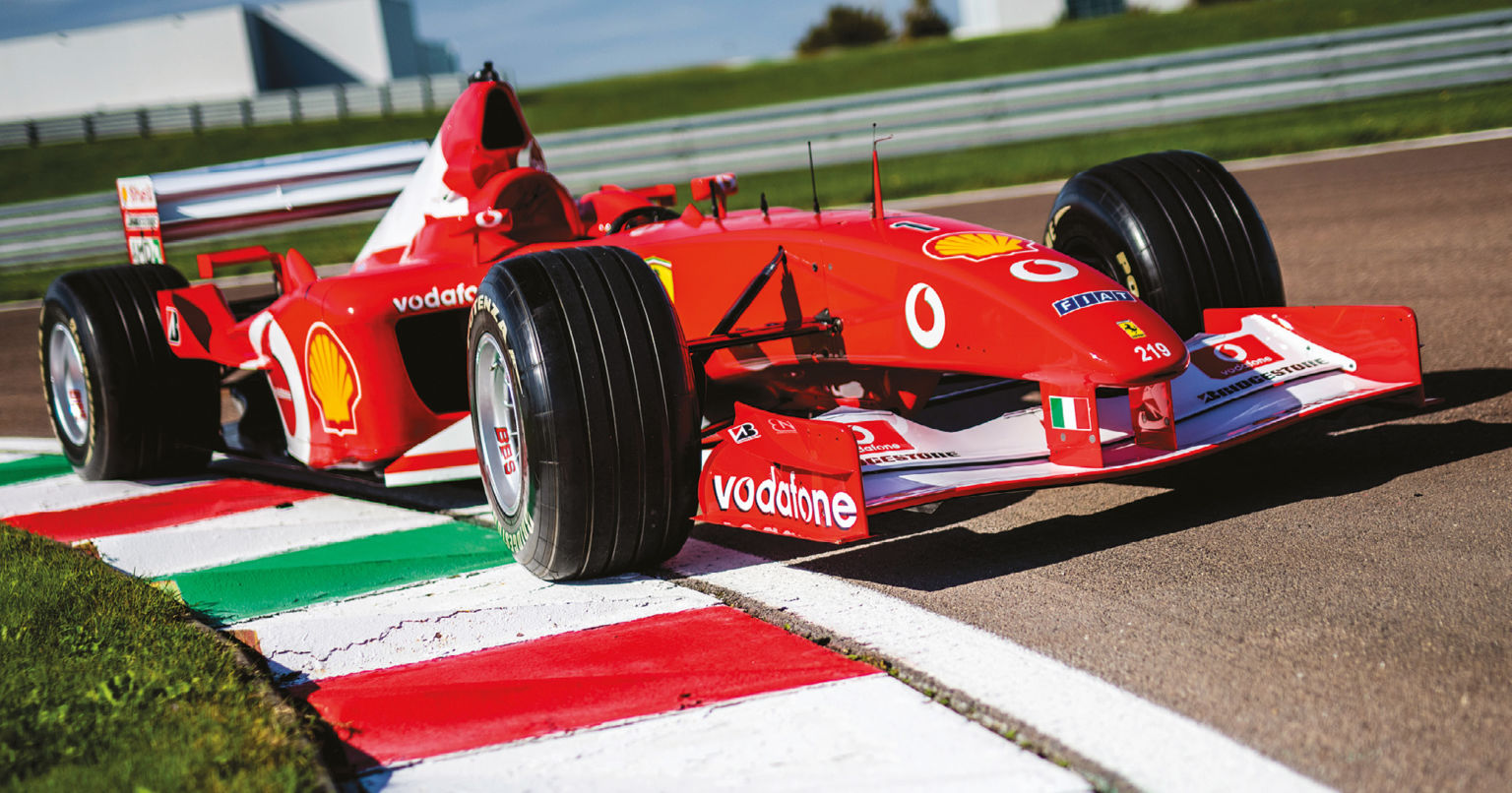 2002 Ferrari F2002 Chassis 219. Sold for $6.6m. R M Sotheby's
Landmarks in modern Formula 1 history don't come much better than this – the actual F2002 in which Michael Schumacher won the San Marino, Austrian and French grands prix on his way to his fifth World Drivers' Championship victory. Sold to a Japanese collector after its 'retirement' from F1, the car will be delivered to its new owner at the Fiorano circuit – after its engine and transmission have been fully rebuilt by Ferrari as part of the auction deal.
---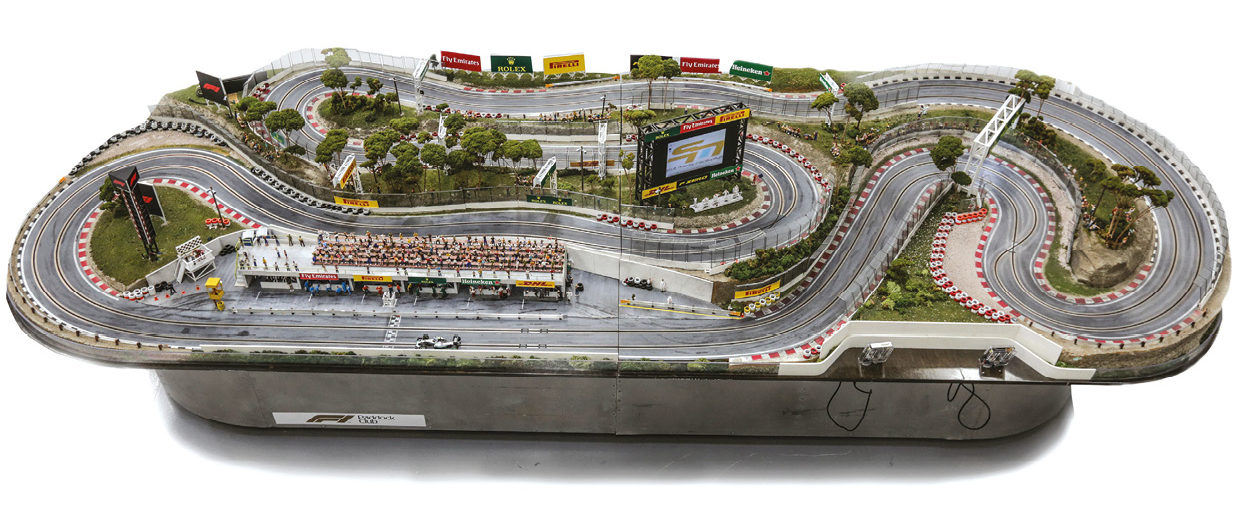 Slot Mods F1 slot car racing set. Sold for $48,000. R M Sotheby's
This remarkably detailed set was no toy. Built for use in the F1 Paddock Club by Michigan-based Slot Mods, it featured a hand-cut, hand-painted wooden track, aluminium crash barriers, hand-moulded spectators and trees made from real sedum flowers. All proceeds went to charity.
---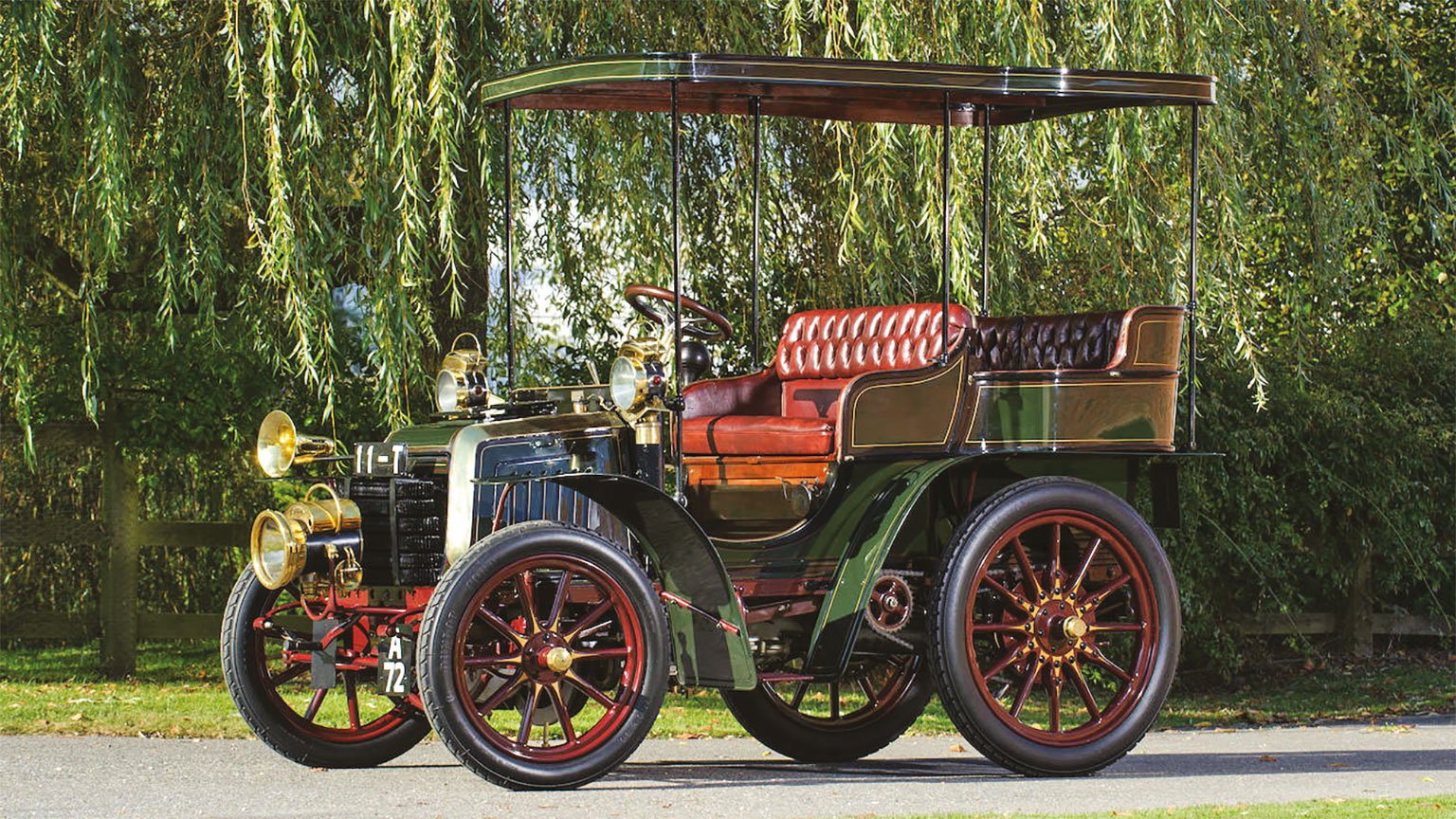 1901 Panhard-Levassor rear entrance tonneau. Sold for £442,750. Bonhams
The famous 'Le Papillon Bleu' was built for Belgian aristocrat Chevalier René de Knyff, a celebrity racer of his day – of 18 city-to-city races in which he competed between 1898 and 1903, he won five. The car took part in the original London-to-Brighton run of 1927.
---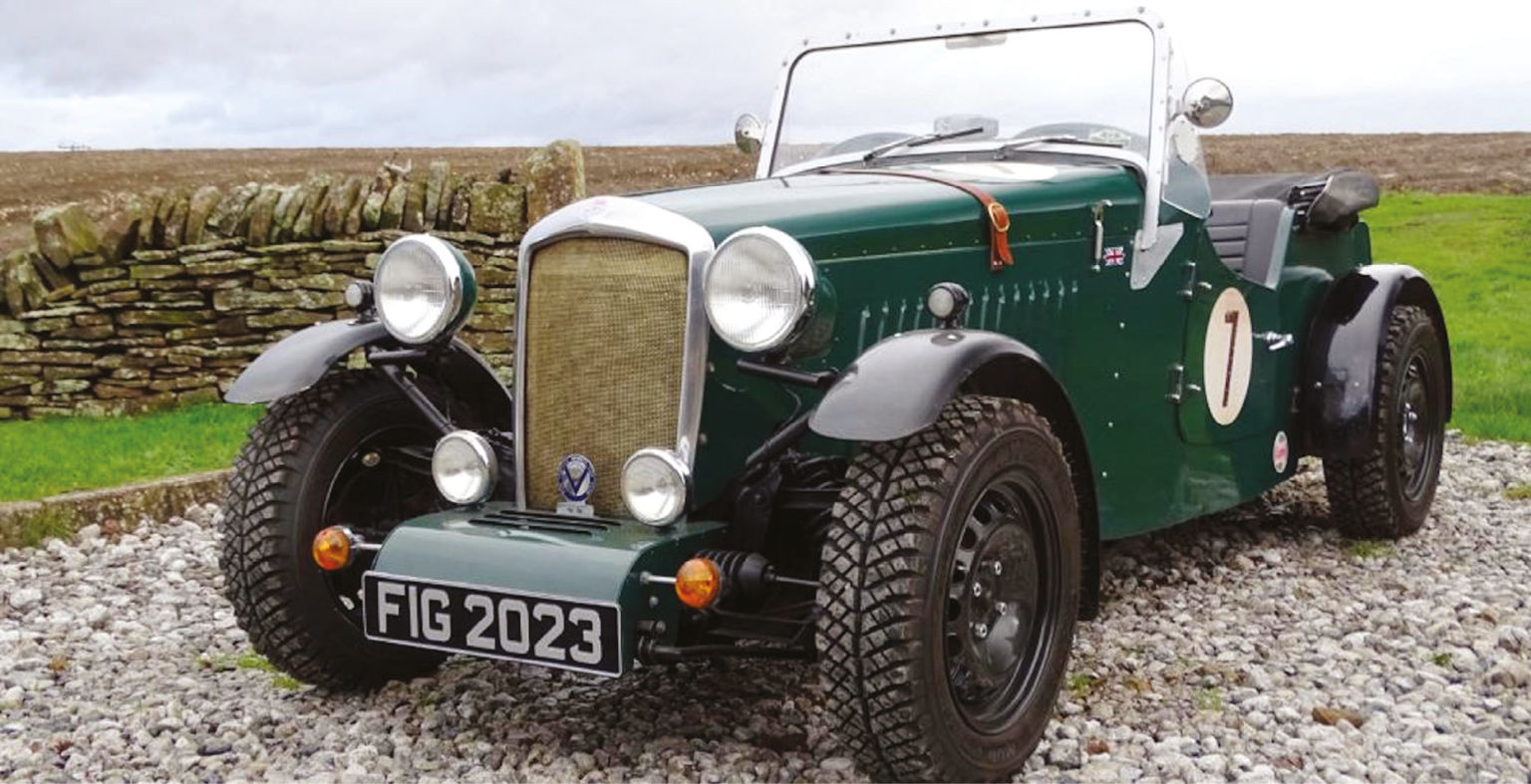 1971 Triumph 'Midge' Special. Sold for £4725. H & H
As an inexpensive way to get into motor sport via the hillclimb or trials route, this Triumph-based 'Midge' special looked ideal. Nicely built from a kit sold by T & J Sports Cars of Rotherham during the 1980s, it was based on a Triumph Herald and came with a build record, plenty of invoices and even the original instructions.
---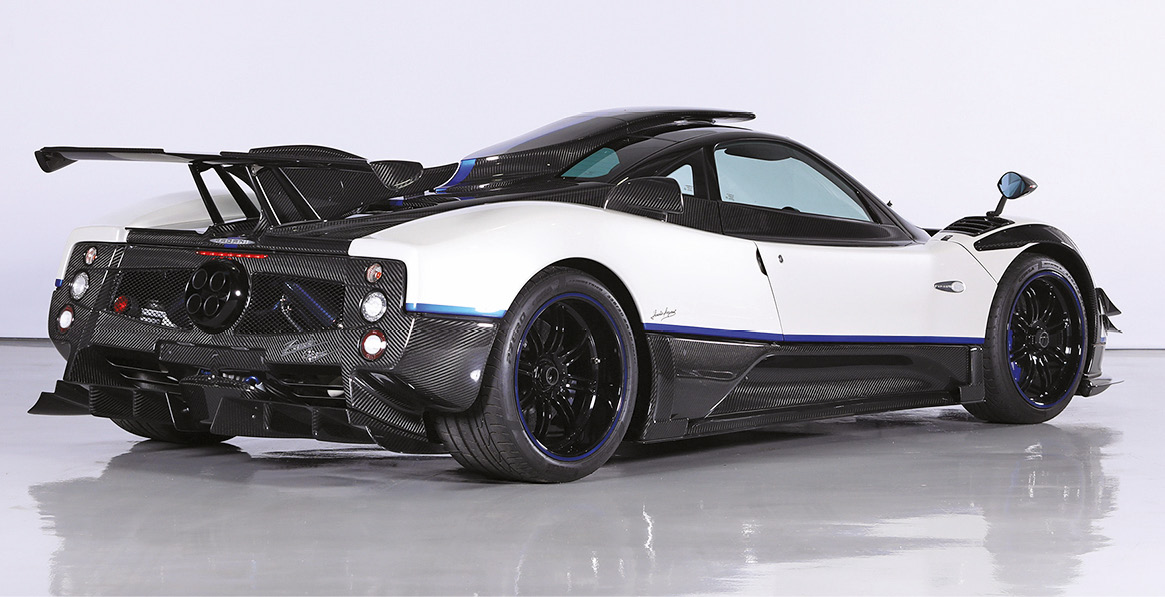 2017 Pagani Zonda 'Riviera.' Sold for $5,885,000, Silverstone Auctions
Silverstone Auctions fielded an impressive array of modern supercars in its Middle East sale, with the star being this one-off Pagani that had been especially built for the vendor with upgrades that included a host of carbon bits, an all-blue interior and tweaks to the 750bhp AMG V12. But after all that, it was driven a mere 900km.
---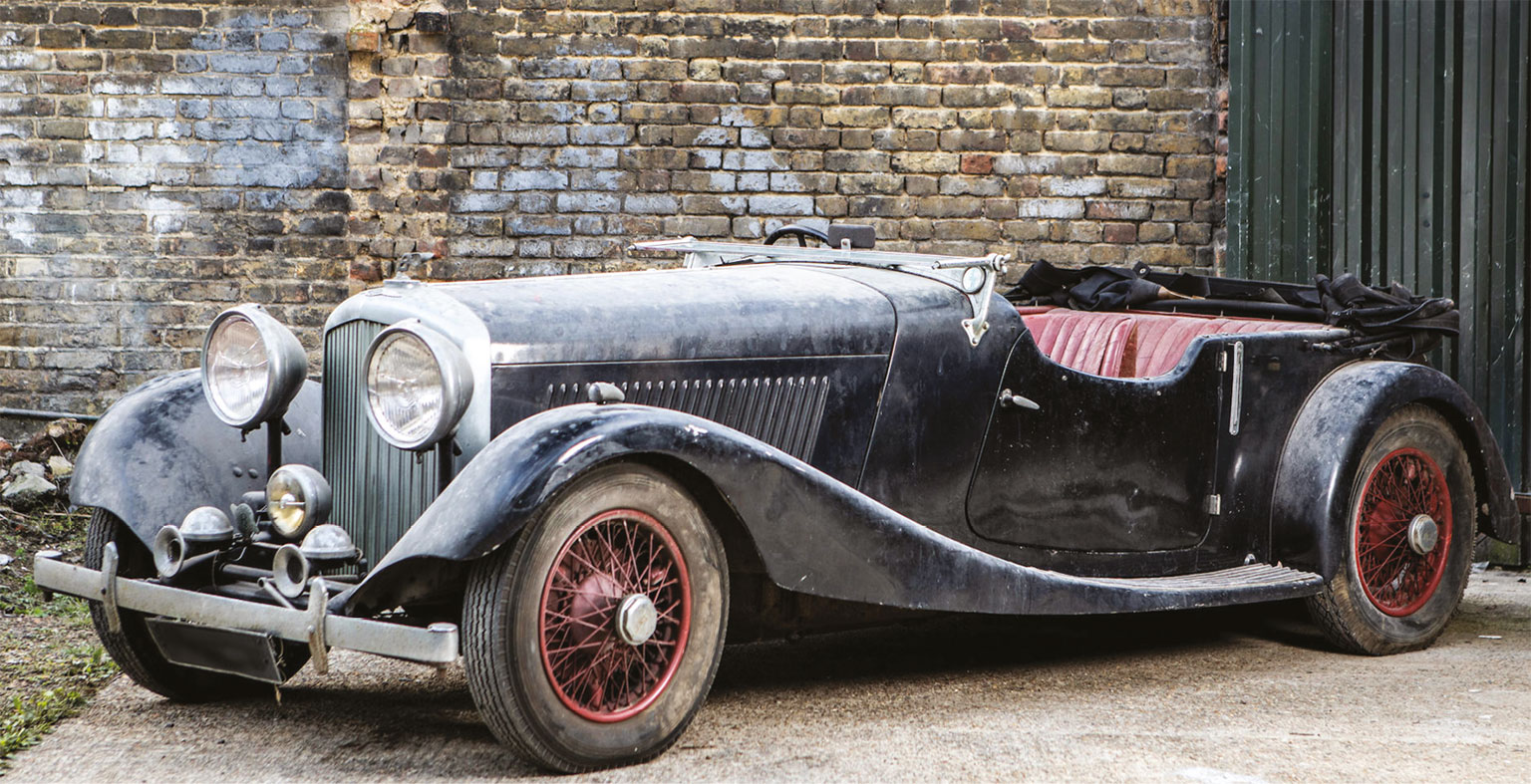 1934 Bentley 3.5-litre Van den Plas. Sold for £159,850. Bonhams
Genuine barn finds still crop up. This pre-war Bentley was discovered in the same Ohio garage that was built for it following its sale to an American couple – and in which it was parked in 1960, not to move again until earlier this year when it was unearthed. Superbly original, it begged to be gently recommissioned.