The Bloodhound speed team has gone from bankruptcy to brilliance in record time with a successful testing programme that has put the entire project back on track.
Just 12 months ago the team was facing the prospect of administrators taking angle grinders to the jet-propelled vehicle and the future of the project and the dream of bettering the current world land speed record looked bleak. Fast forward to November and the group – under new ownership – is now feeling confident of a successful attempt on the outright Land Speed Record (LSR) as early as this time next year.
The renewed confidence comes after a testing programme in Hakskeen Pan desert in Northern Cape, South Africa, that featured Bloodhound reaching incrementally higher speeds over a period of two weeks. From an initial test speed of around 500mph it accelerated steadily to a final top speed of 628mph (1,010km/h).
There is more to come: Bloodhound was running with only the thrust of a jet engine – an EJ200 jet engine normally found in a Eurofighter Typhoon combat aircraft. The car's design allows for a rocket motor to be fitted, too.
When this is installed next year the team is planning on making its assault on the current world record of 763mph (1,228km/h), which was set 22 years ago.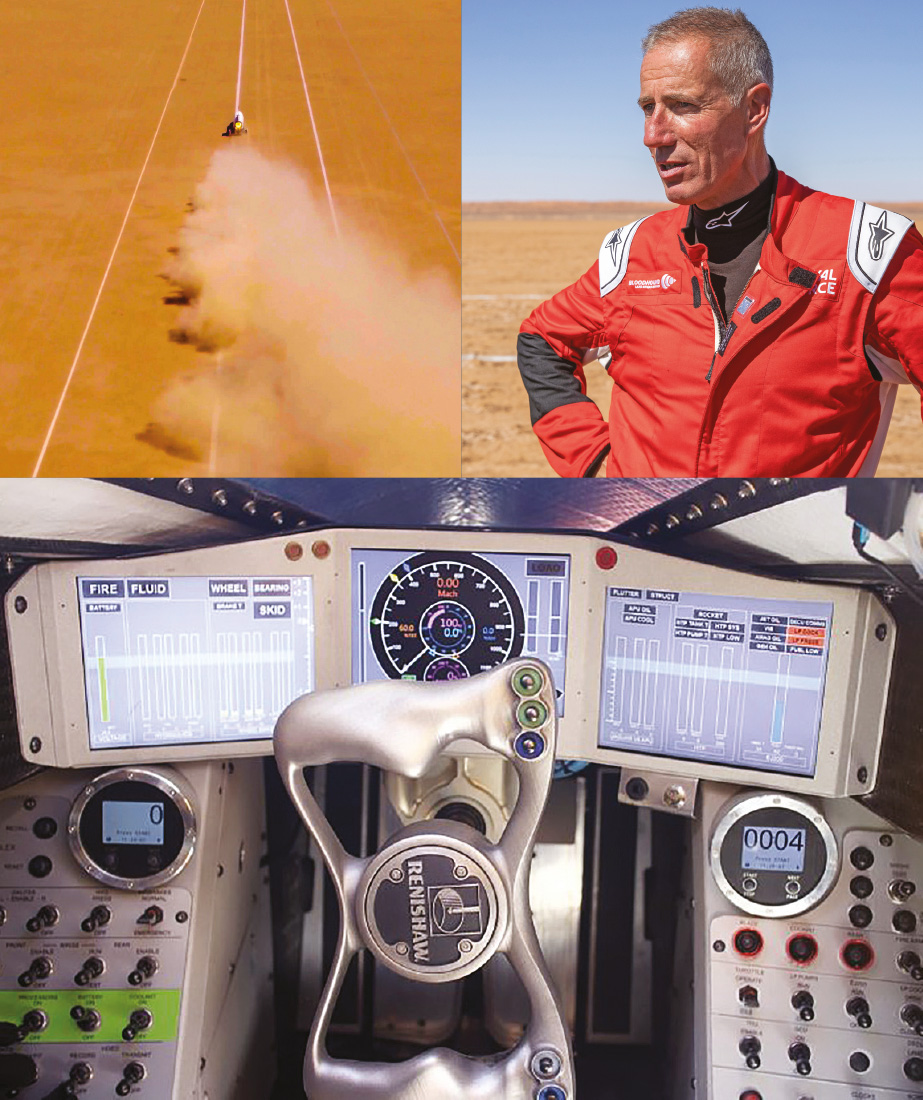 The high-speed test programme aimed to examine how much drag the car created in a number of different scenarios and at various speeds.
Data from 192 pressure sensors on the car has been monitored and compared with the predicted CFD (computational fluid dynamics) models to check whether they correspond. Bloodhound's engineers are working with academics from Swansea University to examine the data. During the last run analysis showed airflow beneath the car went supersonic and stripped the paint from an area three meters back from the front wheels. The data generated from the runs will reveal the amount of drag experienced by the car on each run, which in-turn will determine the size of the rocket that will be fitted to the car for the attempt on a new LSR. For comparison the EJ200 generates 9kN of thrust, roughly equal to 54,000bhp, while the additional rocket will add an extra 60kN of thrust.
RAF pilot Andy Green, who also holds the current record with the ThrustSSC car, paid tribute to the perseverance of the team. "The stability and confidence the car gives me as a driver is testament to the years of world-class engineering that have been invested in her by team members past and present. With all the data generated by reaching 628mph, we're in a great position to focus on setting a new world land speed record in the next year or so."
Bloodhound's new owner, Ian Warhurst, said: "We've demonstrated that the car is eminently capable of setting a new world land speed record."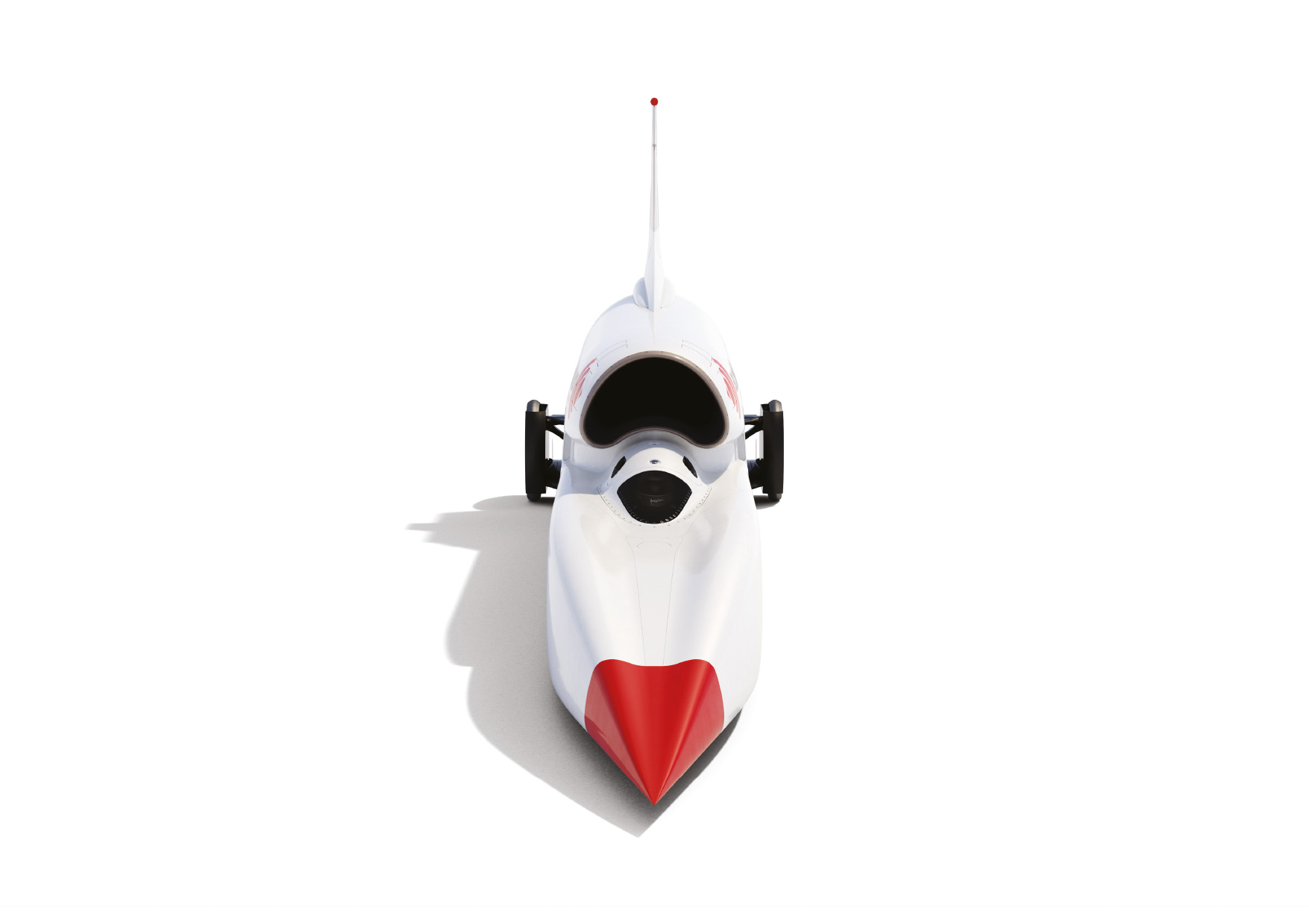 ---
digital extra