Mecum is certainly not exaggerating when it claims to stage 'the world's largest collector car auction' – its January sale will feature a mind-boggling 3500 vehicles, ranging from the 1968 Challenger Streamliner 450mph land speed record breaker to a McLaren Senna.
But there's really only one car that people will be following as it crosses the block, and that's a ratty-looking '68 Mustang fastback in Highland Green. Yes, that one, the actual car from Bullitt, driven by Steve McQueen in what has been dubbed the greatest movie car chase of all time.
Its whereabouts having been unknown for decades, the car broke cover last year when owner Sean Kiernan of New Jersey displayed it on the Ford stand at the Detroit Auto Show alongside the manufacturer's latest Bullitt edition Mustang.
It was the start of a carefully orchestrated marketing process that included showing the car at that year's Goodwood Festival of Speed and that will end at Mecum when it comes under the hammer at no reserve – words that they usually hint at the possibility of picking up a bargain. However, in the case of the Bullitt Mustang they are more a way of saying that those involved are so confident of the car fetching an eye-watering price that neither a reserve nor a pre-sale estimate are really called for. There has been much speculation around what the car will fetch, with Kiernan – who inherited it five years ago following the death of his father, Robert – himself hinting at hopes of $4-6m.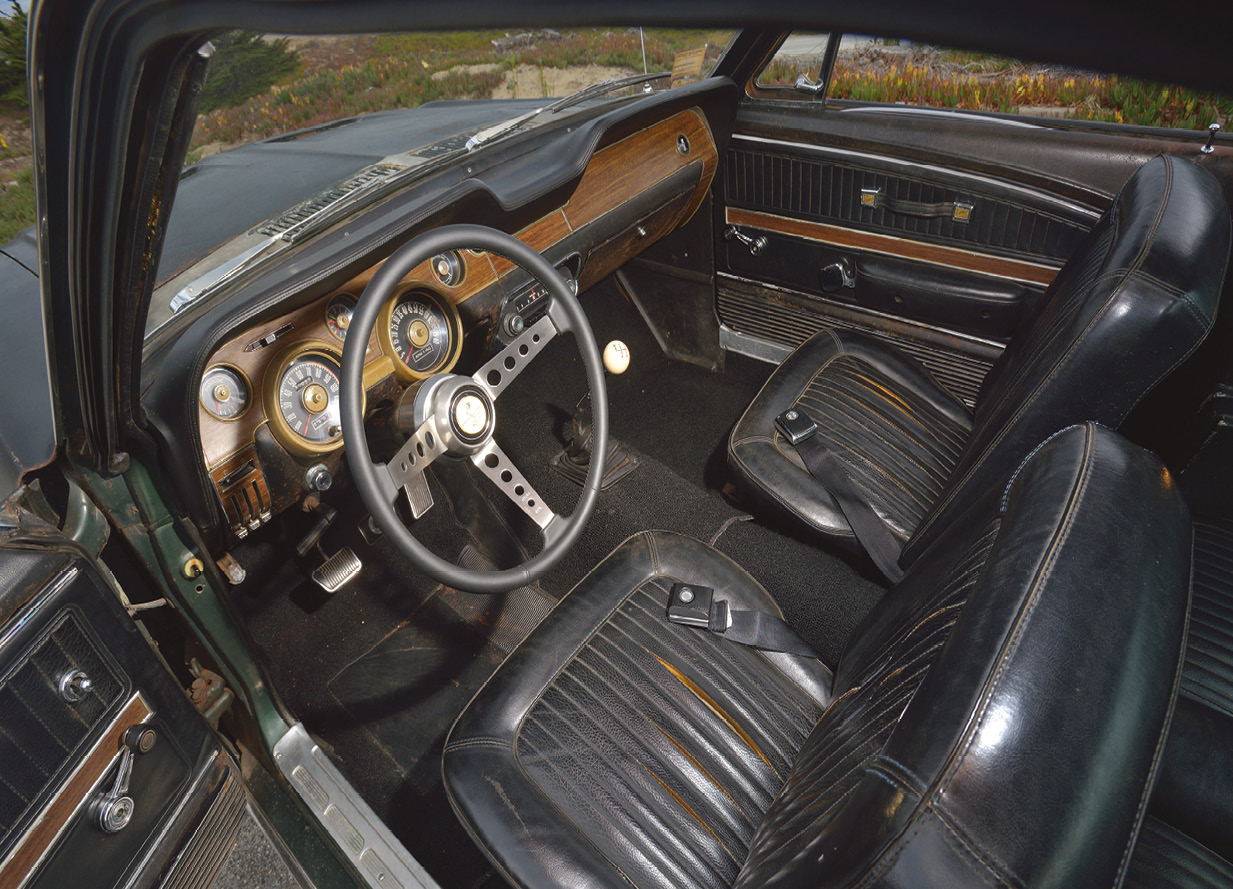 But bearing in mind that this can claim to be one of the most famous cars in movie history – up there with Bond's DB5, Chitty Chitty Bang Bang and Doc Brown's Delorean – there are plenty who believe the final figure is more likely to comprise eight figures.
In any event, Kiernan's certainly going to walk away with considerably more than his father bought the car for in 1974 after spotting a four-line advertisement in Road & Track magazine. He paid $6000 to New Jersey detective Frank Marranca, who had acquired it four years earlier for exactly the same amount from Warner Brothers employee Robert Ross.
The Kiernans used the fastback as their daily driver until the clutch packed up in 1980, even refusing several offers from McQueen to buy it back (it was originally owned by the actor's production company, Solar). By then, however, Kiernan senior fully appreciated its significance and it was kept largely hidden away for 38 years.
In between times, the Kiernans had the 390ci V8 rebuilt, replaced brake and fuel lines and generally put the car into decent running order.
Sensibly, however, they didn't fully restore it, keeping the patina it had acquired during filming, along with things like the original camera mounts welded to the chassis, the modified exhaust system and those grey Torq-Thrust wheels.
1968 Ford Mustang GT Fastback – the Bullitt car. On sale at Mecum. Kissimmee, Florida. January 2. Mecum.com