In a season that included a near-catastrophic loss of sponsorship and a title-deciding final stage, Chris Ingram battled back to become the first British driver since Vic Elford to win the European Rally Championship title.
Ingram and his Toksport WRT Škoda Fabia R5 co-driver Ross Whittock managed to overcome last-stage dramas to finish fourth on the season-closing Rally Hungary in November to put themselves into the history books. Ingram is now the first British driver to win the ERC crown since Elford's title success back in 1967 at the wheel of a works Porsche 911.
Ingram needed only a podium finish to secure the title over rival Alexey Lukyanuk, but dropped two minutes after suffering a puncture on the final stage that left him fourth. Lukyanuk then stood to take the title, but a deflation of his own later on dropped the Russian driver to second, handing the championship laurels to Ingram.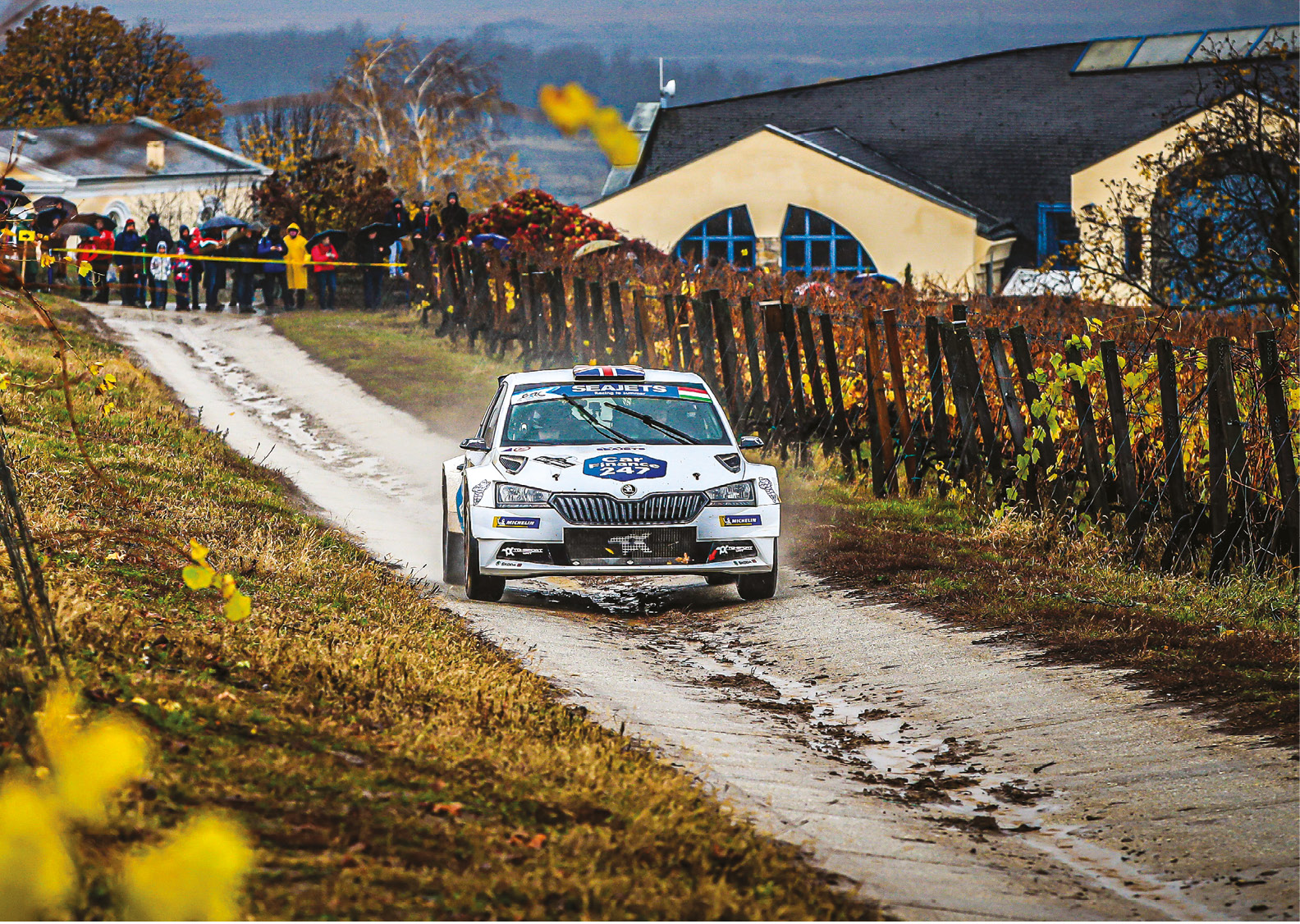 It's been a rollercoaster year for the 25-year-old from Manchester, who nearly lost his title chances altogether after a sponsor withdrew earlier in the season. A Crowdfunding page set up by his mother Jo managed to raise just over £17,000 to keep his efforts going.
"It's been a bloody hard road getting to this point, but this is everything for us," said Ingram. "Thank you so much to everyone who has helped us, everyone who has supported us. The support has been absolutely unbelievable and we are so grateful. Thank you so much to everyone who has helped us – I've certainly not done this alone."