Product of the month
Fancy something a bit more vintage for your slot car racing collection? Take a look at these stunning creations from Spanish start-up manufacturer Velasor.
The firm aims to take slot car modelling to a new level, and its first offerings are more than a bit special. The chosen subject is the 1922 Austro-Daimler 'Sascha', which was one of the first cars designed by Ferdinand Porsche when he was still working for Daimler. The intricately scaled models are made from over 200 pieces, with materials ranging from wood and metal to leather. The four cars entered for the 1922 Targa Florio are depicted with the 'four aces' at the wheel – Alexander Kolowrat, Lambert Pocher, Fritz Kulm and Alfred Neubauer, and each comes complete with a co-driver in various stages of bracing themselves. They come complete with a wooden plinth and presentation box. Race, or crash, them at your peril…
€440 (individual), €1750 (Four Aces Legendary box set), velasor.com.
This item is available in the Motor Sport Shop.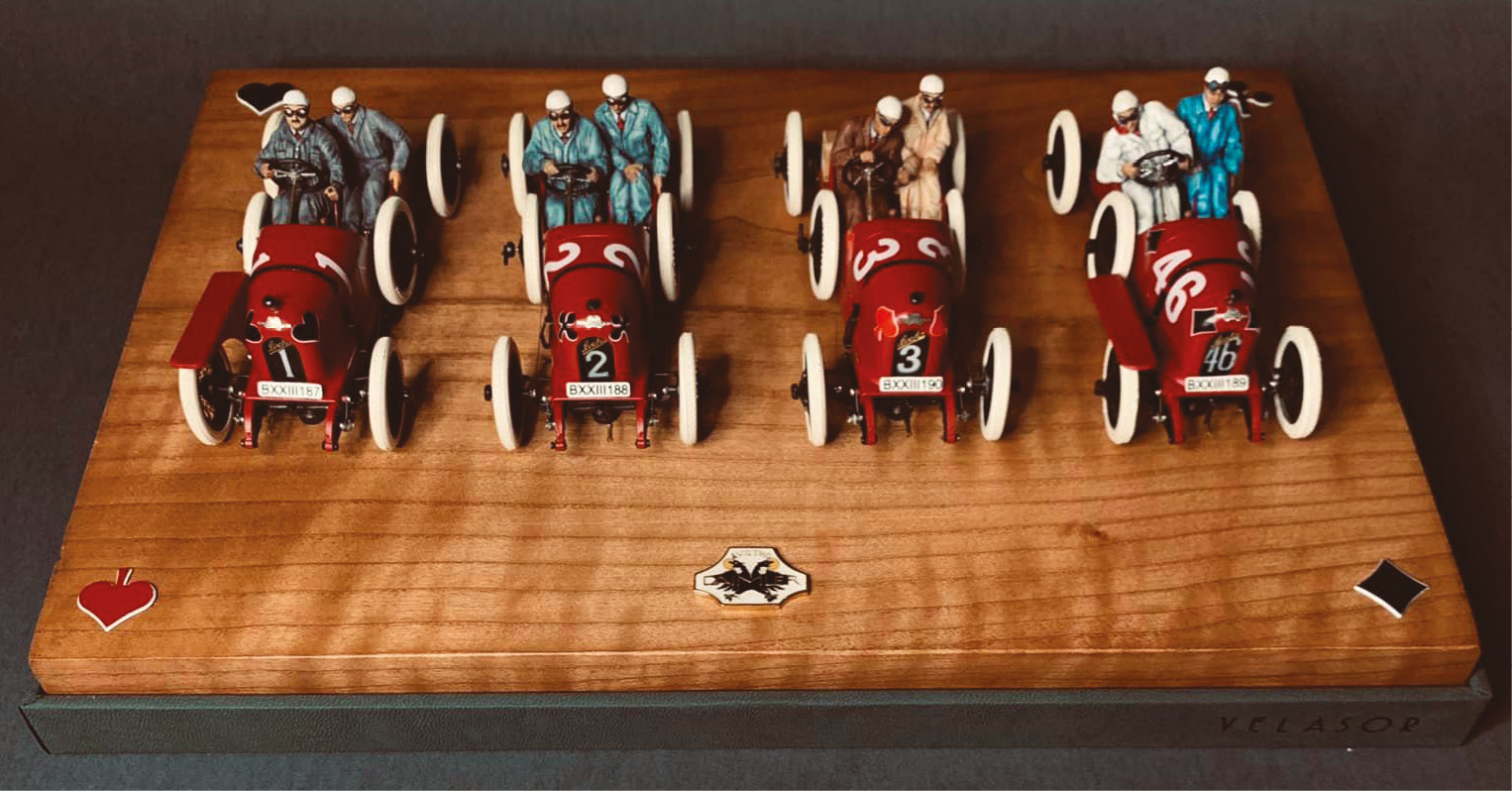 ---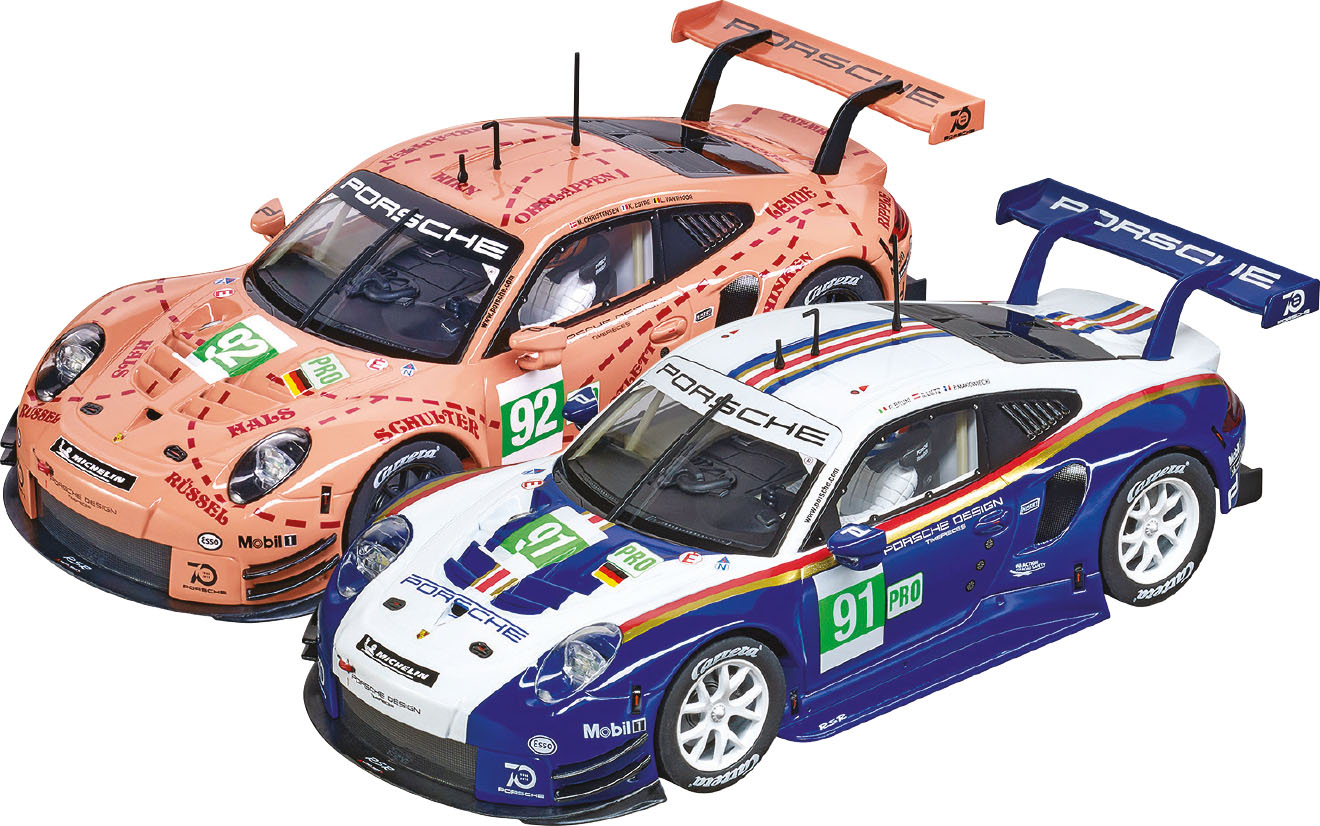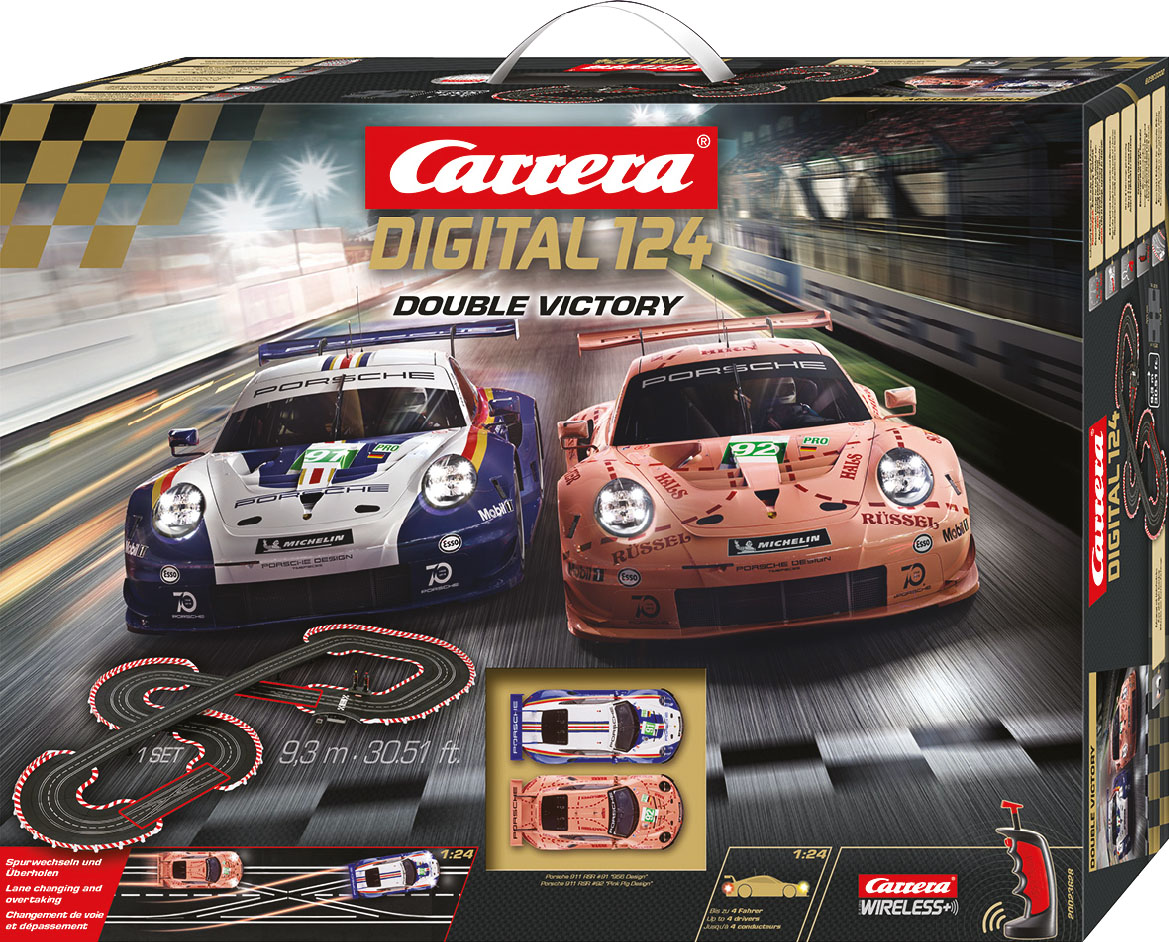 Carrera Porsche set
We love Porsche and its rich racing history – which motor sport enthusiasts don't? – and therefore we loved it when the Stuttgart firm unveiled two heritage liveries for its 911 GTE chargers for the 2018 Le Mans 24 Hours. Celebrating 70 years of the brand, its pair of factory GTEs were decked out in two of its most iconic schemes – the Rothmans colours of the 956 and the Pink Pig 917. In their marketing prime, they somewhat conveniently destroyed the opposition, finishing one-two in the race. Now slot car maker Carrera has immortalised the pair in its latest premium track bundle. Called Double Victory, the set is the largest in the Carrera range, with 9.3-metres of extra-wide track, with the ability to drift, change lanes and overtake with up to four cars racing at any one point. The models are brilliant, too, supplied in 1:24 scale and intricately detailed to the official licence. All you need to really complete it is a couple of Ford GTs – preferably a lap behind to ensure 2018 authenticity…
£430, carrera-toys.com
---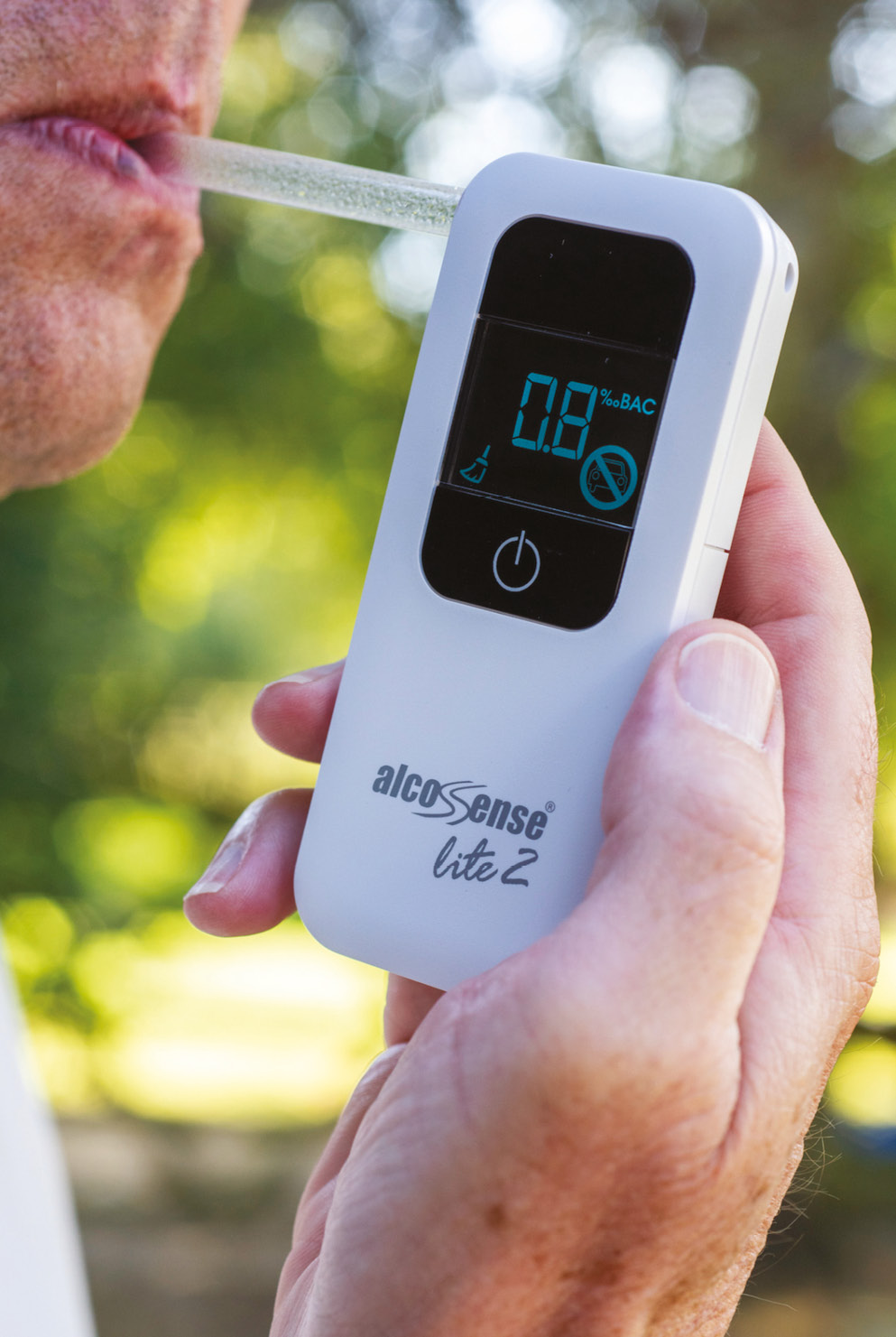 Alcosense Lite II
This can be a dangerous time of year, what with the Christmas festivities, the New Year's parties and, let's face it, those dank January evenings where the warm, cosseting welcome of a good pub is usually a great idea. Therefore, the golden rule 'Do Not Drink and Drive' is more important than ever. Our bodies take hours to cleanse the alcohol from our system, so knowing exactly when you're safe to hit the road again is key. Cue Alcosense – set up by former GT racer Hunter Abbott. Its new Lite II model is easy to use and could save your licence. Just puff into it and get a clear message if you should drive or not. No excuses.
£45, alcosense.co.uk
---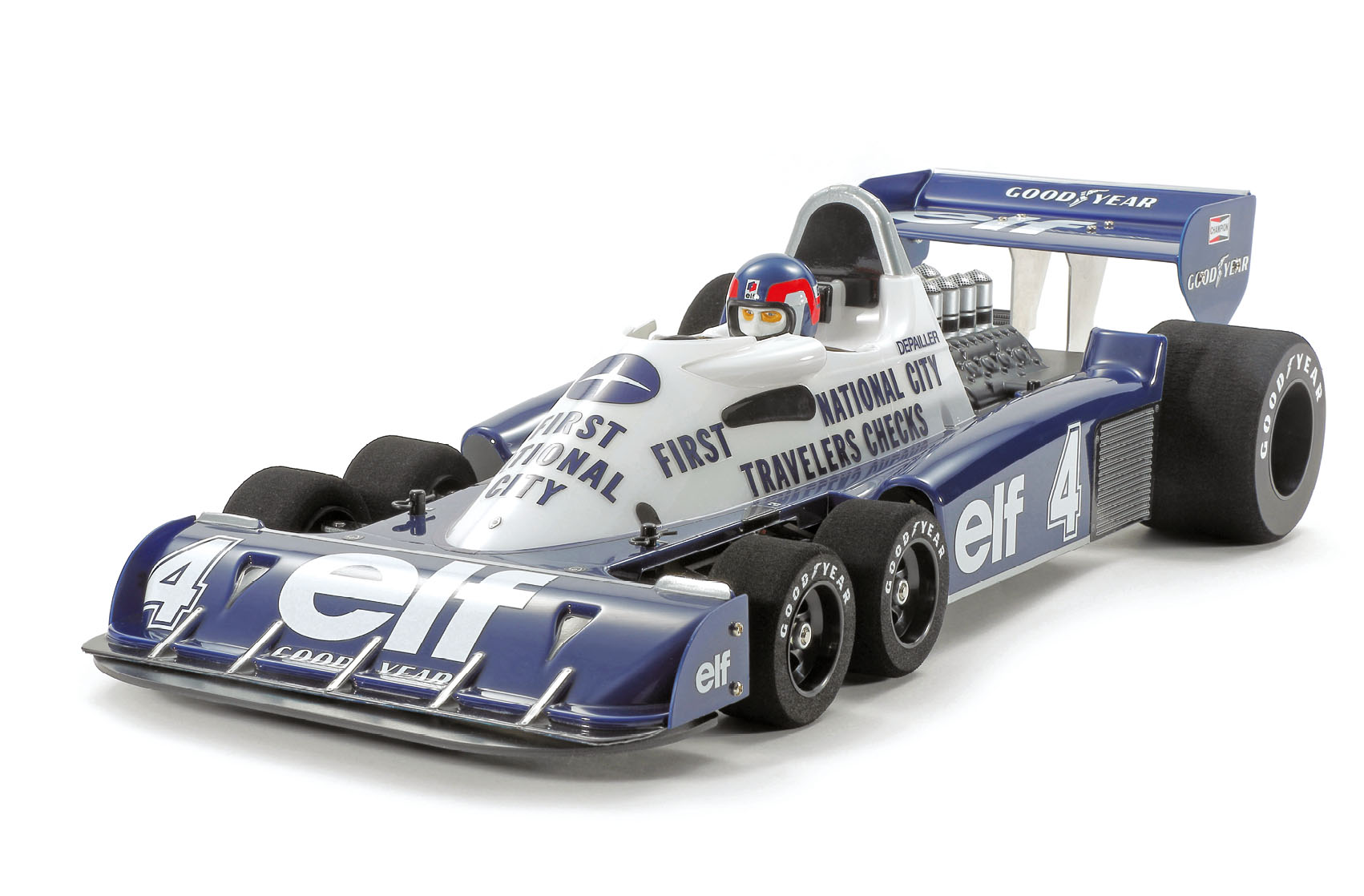 Tamiya Tyrrell model
Who'd have thought Romain Grosjean had such power as a social media interweb influencer? However, the eagle-eyed of you who are signed up to Twitter won't have missed the fact that the Frenchman whiled away the hours during the cancelled Japanese GP qualifying day by building one of Tamiya's great model kits of the six-wheeled Tyrrell P34. He did it in good time too, getting fully stuck in and live tweeting the construction process. The good news is that the 1:20-scale kit is readily available, and the even better news is that you don't need a typhoon to have a crack at it yourself.
£25, tamiya.com
---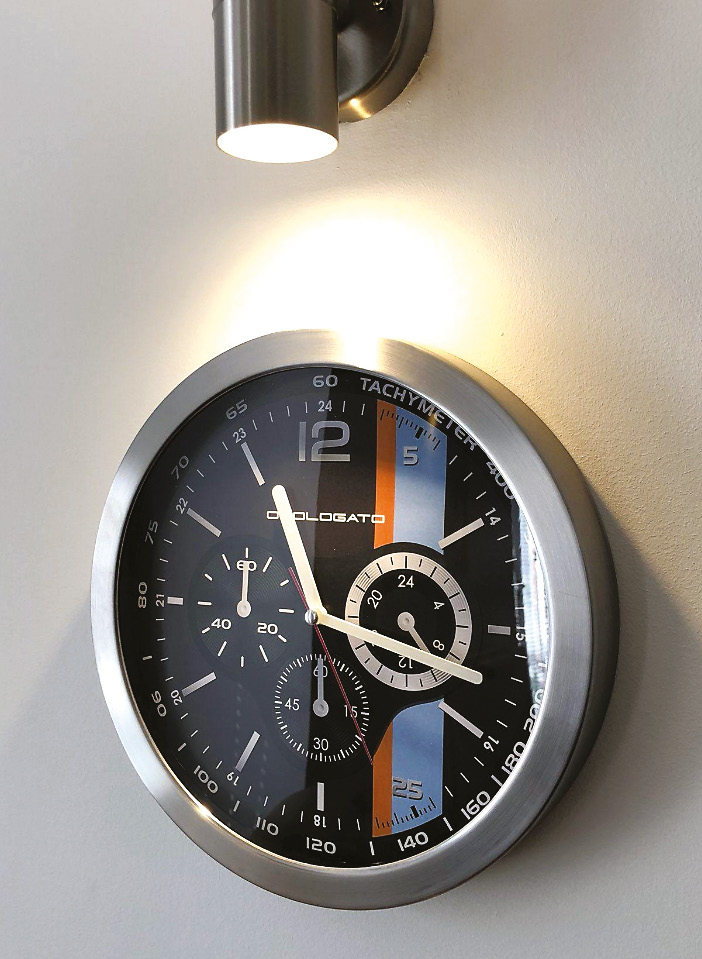 Omologato wall clocks
Omologato has made some big waves in the watch world since its launch by entrepreneur Shami Kalra just a few years ago. His mission was to bring affordable and quality motor sport-themed watches to wrists around the world. However, the company hasn't just stopped at wrists, with its collection of super-cool wall clocks. Modelled on some of its best-selling watch designs, the 30cm-diameter clocks can brighten up any office or den. The chronograph sub-dials aren't actually functional, but who cares when they look this good? The current range features homages to the Martini and Gulf oils liveries, as well as an Indianapolis-themed design.
£50, omologatowatches.com
---
Send us your products
If you have any products that might be suitable for these pages, why not send details to Robert Ladbrook at
[email protected]
---
Memorabilia: Automotive Christmas decorations
Pep up your tree with some petrol-powered goodies