Precision: Gauge appropriate Allemano
Italian brand Allemano might be new to the watch scene but this engineering company has a long history of easy-to-read dials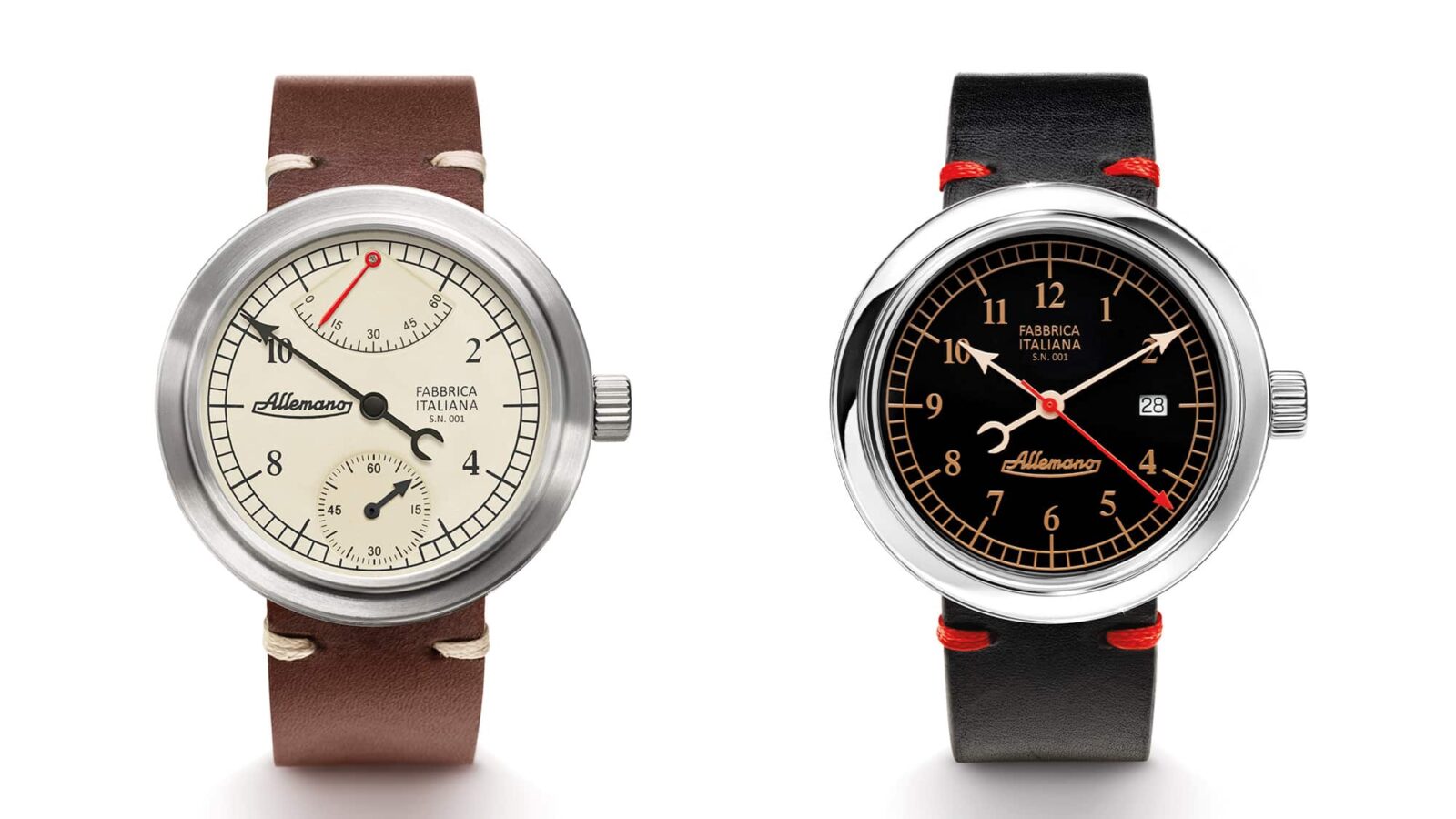 There's no shortage of watch brands that have been set up to take advantage of the link between timekeeping and road vehicles, but seldom do they have a back story as interesting as that of Allemano, an Italian dial name that arrived on the horological scene in 2019.
The Turin-based company can trace its roots to 1856 when it was set up by Giuseppe Allemano as a manufacturer of steam-powered roadrollers and stationary engines designed for driving sawmills and presses.
In 1919 Allemano turned its knowledge of steam engineering to further use by branching out into dashboard gauges for the automotive industry, with its inaugural instrument being a water temperature indicator for the Fiat 501 – the first new model from the marque since the end of WWI.
As the years passed, Allemano expanded its range to include fuel-level and oil pressure gauges for other makes of vehicle, as well as instruments for use in aircraft, ships and locomotives, eventually adding to the line-up in 1980 with a series of decompression and depth gauges for commercial diving.
Still family owned, Allemano chose to start making watches in 2019 to mark the centenary of the original Fiat products and, perhaps inevitably, based the design of its first models on the 501 temperature gauge. The result is a retro-looking watch which takes details such as the crescent-shaped minute hand, stepped case and font style from the original gauge.
The 44mm watches are powered by Swiss-made automatic movements that can be had in either regular three-hand form, with the addition of a GMT function, or as a retrograde regulator, with the hours being indicated by a single central hand and the minutes by a red-coloured flyback hand positioned in a graduated quadrant below 12 o'clock.
Since 2019 Allemano has been the official sponsor of the MV Agusta Idea Lavoro Moto 2 motorcycle racing team, in recognition of which it has also produced a special edition that carries the Italian company's logo.
Horophiles might find the Allemano models reminiscent of another Italian brand named after its founder, Giuliano Mazzuoli, a successful industrial designer. Mazzuoli launched his watch range around 20 years ago, starting with the Manometro, based on a tyre-inflation pressure gauge. He subsequently made the ingenious Alfa 8C-inspired Contagiri, wound by turning the case band. There have also been models with cases made from cement and marble. From £1600. Available at classic-time.co.uk
---
Porsche Design has collaborated with Chinese tech company Huawei since 2016, during which time it has penned the lines of some of its sleekest telephones. Now the partnership has produced the GT 2 which combines the looks of a classic all-titanium Porsche Design wristwatch with a sophisticated smartwatch module capable of tracking the wearer's performance in 100 different sports. It also offers sleep management functions, an outdoor assistant mode that shows weather warnings and tides and the ability to make and receive calls.
£629 porsche-design.com
---
TAG Heuer continues its long association with Ayrton Senna through the launch of a 44mm automatic chronograph in its entry-level Formula 1 range. The anthracite-coloured dial, black ceramic bezel, chronograph start button and winding crown all have details picked-out in the yellow drawn from the Brazil flag, while the calfskin strap also gets yellow stitching. Senna's name and distinctive 'S' are marked on the dial and bezel. TAG is also offering a quartz-powered version in a 43mm case.
£2550 (automatic), £1695 (quartz) tagheuer.com