When it comes to collectable Porsche road cars, it's the sublime 2.7RS that generally gets the nod as being at the top of the tree, while the less track-worthy Targa variants in their various guises have traditionally been regarded as a more affordable way into 911 ownership.
But when the 'new' 991 Targa became available in 2014, a sudden nostalgia developed for the original versions that, combined with what appeared to be an insatiable demand for classic 911s across the board, boosted values markedly and caused 'old' Targas to be regarded in a new and more favourable light.
Anyone who has ever owned one (I have a cooking SC version) generally wonders why it took so long for the Targa's merits to be more widely recognised, since it offers true open-air motoring without many of the inconveniences of a conventional soft top, such as poor visibility, sometimes recalcitrant frame mechanisms and the expense of replacements.
Perhaps the major drawback of the design, however, is not the 'body flex' that many doubters imagine, but the propensity for the Targa top to leak which, especially on earlier, non-galvanised cars, can lead to serious, expensive to remedy rust issues.
The answer – money permitting – is to buy one that has been fully and meticulously restored. And they don't come much better, or rarer, than this fabulous example being offered by 911 specialist Hexagon Classics of north London.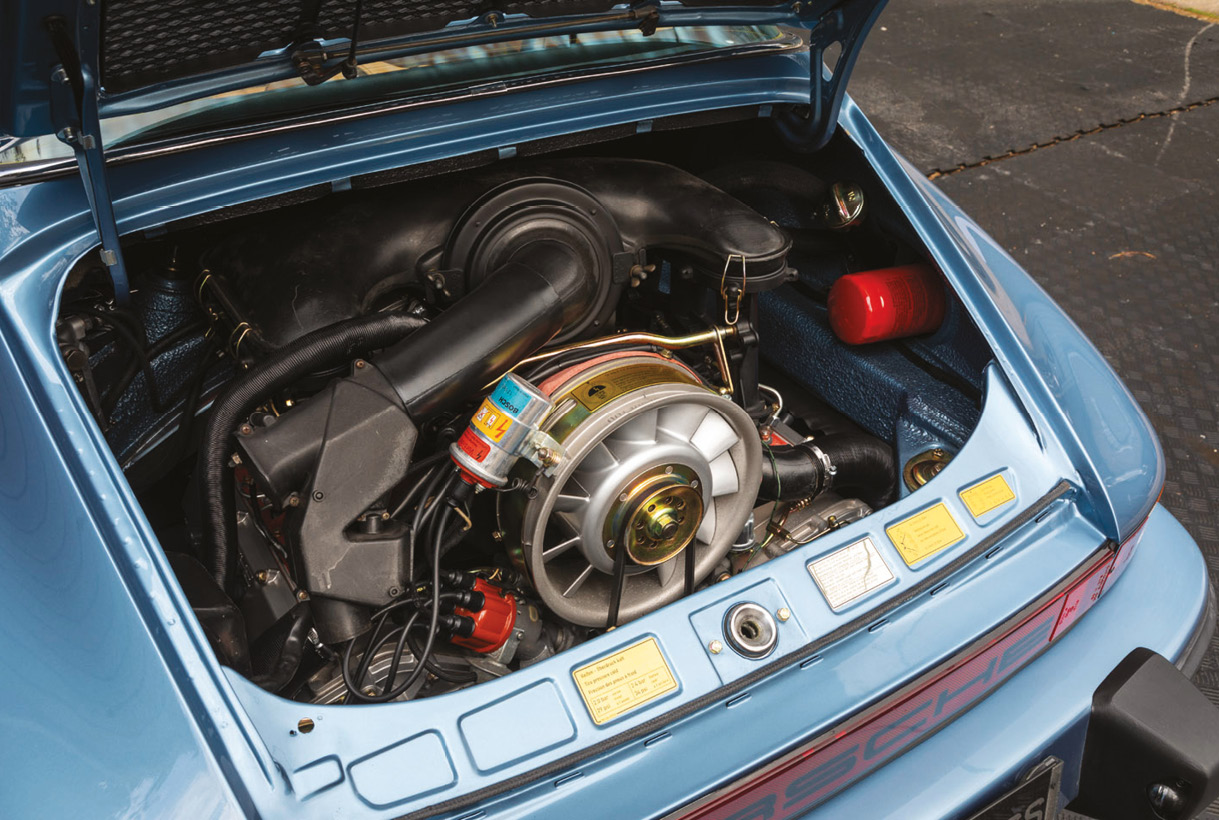 Apart from its outstanding condition inside and out, what makes this car really special is the fact that it is one of the ultra-rare versions to be fitted with the same 911/83 RS mechanically fuel-injected (or 'MFI') 210 bhp engine that, famously, endows the car with an immediacy of throttle response that is lacking on the later electronically-controlled cars.
A total of 1647 MFI coupés were built after production of the 2.7RS stopped, but only 631 MFI Targas. What makes this one super rare, however, is that it is one of a mere six that were supplied new to the UK.
Hexagon Classics boss Paul Michaels discovered the car around three years ago, initially placing it into storage until the firm's highly regarded restoration shop had time to tackle what proved to be a ground-up, nut-and-bolt rebuild that included returning it to its original and sought-after Gemini Blue from the incorrect red it had previously been repainted in.
"It really is a remarkable car," says head of sales Jonathan Franklin, who oversaw the 18-month restoration.
"The engine and gearbox are the original units with matching numbers and the car has covered just 82,000 miles from new in the hands of six owners – which is low for a 45-year-old 911 of any description. The Targa derivative is the only factory built 911 convertible to be fitted with the same engine as the legendary 2.7RS, and I would say the condition of this example is probably better than new. It really is a rare opportunity."
I'm inclined to agree – but then I am already converted when it comes to Targas.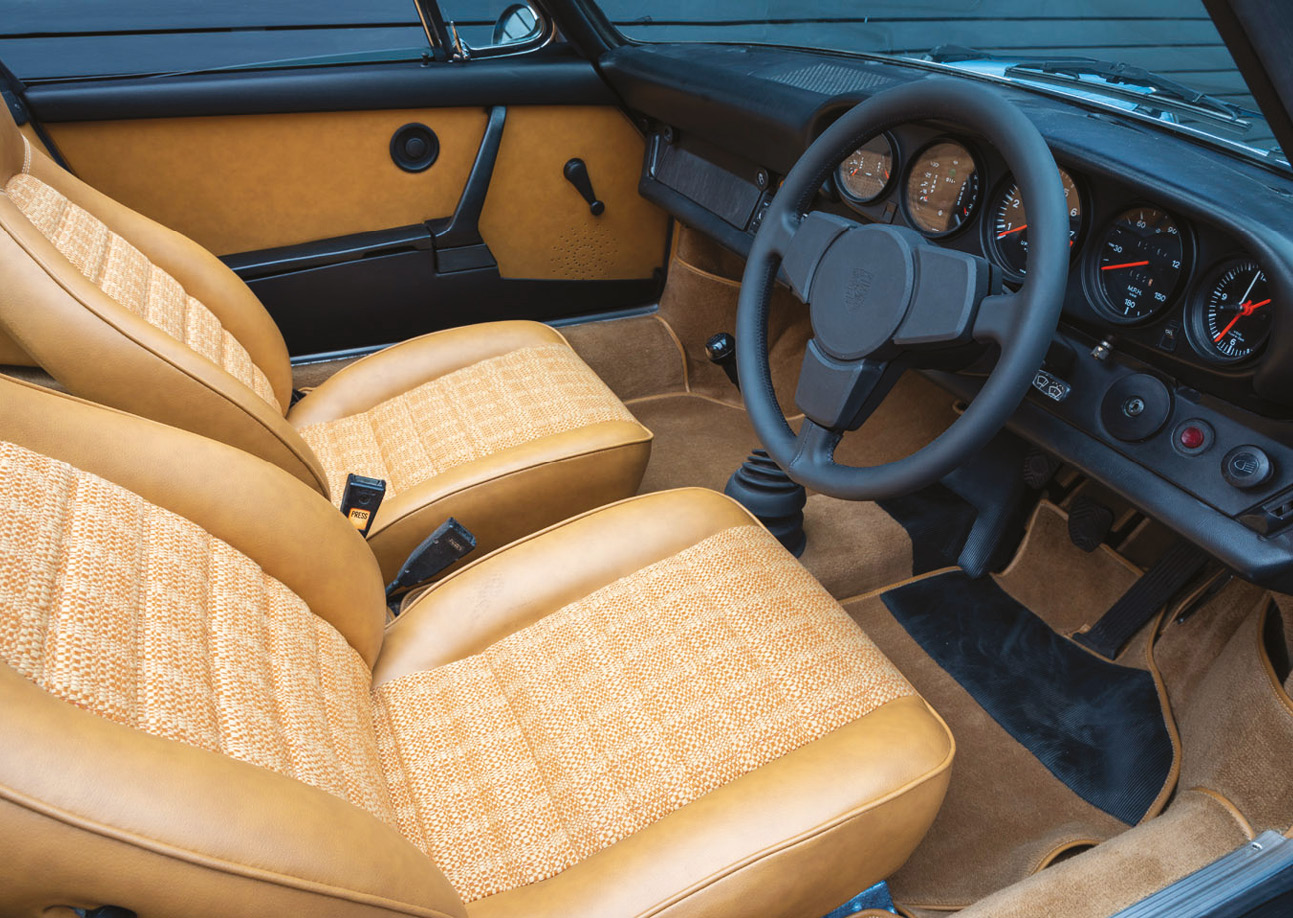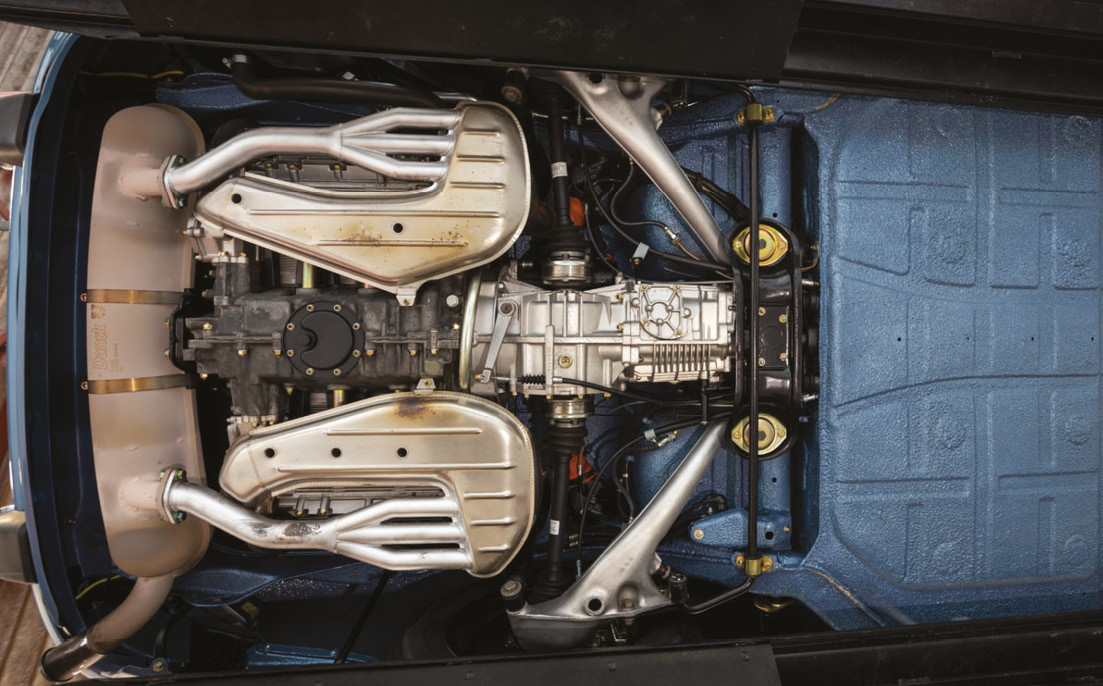 1974 Porsche 911 2.7 Targa. £170,000
On offer at Hexagon Classics, 82-92 Great North Road, London. Hexagonclassics.com
---
In the market for a summer Targa?
Al fresco driving that offers a little extra in terms of wind protection