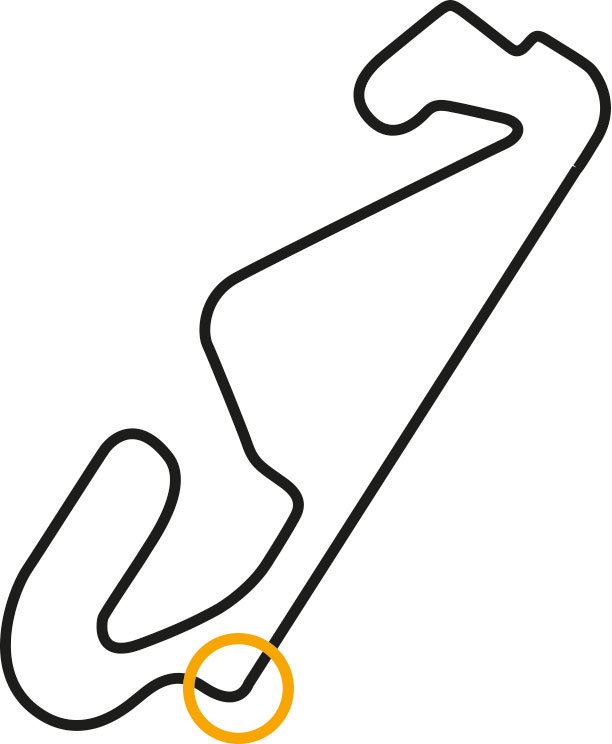 As far as technical demands go, there probably isn't a more testing sequence than Turns 1-3 of the Circuit de Barcelona-Catalunya. It has to be considered as one interlinked piece of asphalt because the car never recovers from one turn before it's time for the next.
The right-handed Turn One is approached from 200mph down to about 80 – and in this phase the Red Bull is fantastic, Max Verstappen banging down the gears between turn-in and apex and the car sitting solid as a rock.
The mix of elastomers, air manipulation and neurons seems most improbable from the outside. It's then immediately into the faster left-hander of Turn Two with its tricky camber change and uphill exit. It's tempting to carry a lot of speed in and hang the car out on the exit kerb – where a Williams invariably ends up, so much less grip does it have. But getting too far out there leaves you still fighting Turn Two when you really need to be lining yourself up for the long, ever-faster right of Three. Verstappen can approach it from well left of the track centre – which is farther out than anyone else can get.
But stand on the exit of Three and a fuller picture emerges. Although Verstappen approaches with a better angle of attack – the Red Bull doesn't build much more speed from that point.
Valtteri Bottas, by contrast, can hang on even as he's accelerating harder. Both are flat on the gas, but the Mercedes is ploughing through the tyre scrub way better, with less lock on. The 2019 cars are much more distinct in their behaviour than they have been for years.