Speedshop: The 'newest' F50 alive
A renowned supercar dealer is selling a remarkable example of one of the great modern Ferraris, finds Simon de Burton
Lockdown might have had a seriously detrimental effect on businesses everywhere – but not, it seems, if you happen to be one of the world's most experienced exotic car dealers with a knack for sourcing the rarest of the rare and the best of the best.
Tom Hartley is just such a dealer and, with 45 years in the game, a promise to be available by appointment 365 days a year and an extensive private estate at which to display his wares, he has been operating more or less as normal in what has come to be described as 'these extraordinary times'. Almost uniquely for a dealer, Hartley has even written a book, called, unambiguously, The Dealmaker which documents his time in the rarefied world of buying and selling supercars.
So it was little surprise to learn that the Ferrari F50 we had hoped to write about here only remained available for 36 hours before a buyer came through on the Hartley hotline and snapped it up for a cool price of £2million.
What was perhaps surprising, however, is the fact that Hartley managed to find another F50 to sell within a couple of days. And this time, it's one that he believes could be the finest example available anywhere in the world: never previously registered and with only 175 delivery miles on the clock it is, essentially, as close as anyone is likely to get to a 'new' F50 and it accordingly carries an eye-watering price tag of £2.5m.
Hartley certainly has a bit of history with the almost mythical model, having bought the first one imported into the UK shortly after it was delivered new to its original owner, tennis player and entrepreneur David Lloyd. Since then, Hartley estimates he's bought and sold around 10 per cent of the 349 F50s officially produced.
"The example we recently sold was undoubtedly one of the best I have ever seen, but this particular car, is quite remarkable and is probably unrepeatable," Hartley says. "I very much doubt if there is another F50 in the world like it."
The 512-horsepower supercar, capable of 202mph and built from 1995-97 in celebration of Ferrari's 50th anniversary, came from a private Swiss collection where, despite never being used, it has been serviced annually and kept in perfect working order.
Inaccurately described at launch by the marque's then-chairman Luca di Montezemolo as "the first and last F1 car with two seats", the F50 is arguably the most collectable of the few modern-day, limited- edition Ferraris built, both due to its rarity and its highly analogue nature. A manual gearbox, no power-assistance on steering or brakes and a lack of ABS make it a sublime driver's car, while better road manners than its more brutal predecessor, the F40, make it more usable. Oh, and the roof comes off.
Being an F50, however, even carrying out that procedure isn't a task for the average owner. According to Hartley, it should be done by a specialist technician, and it will take around two hours and cost in the region of £200.
And for UK buyers, that must mean another £200 to put the roof back on again 10 minutes later…
1996 Ferrari F50
On sale at Tom Hartley, Swadlincote, Derbyshire DE12 6JD.
Tel: +44 (0) 1283 762762,
tomhartley.com Asking: £2.5m
---
The supercar golden era
Extreme sports car production boomed during the 1990s, and they're still popular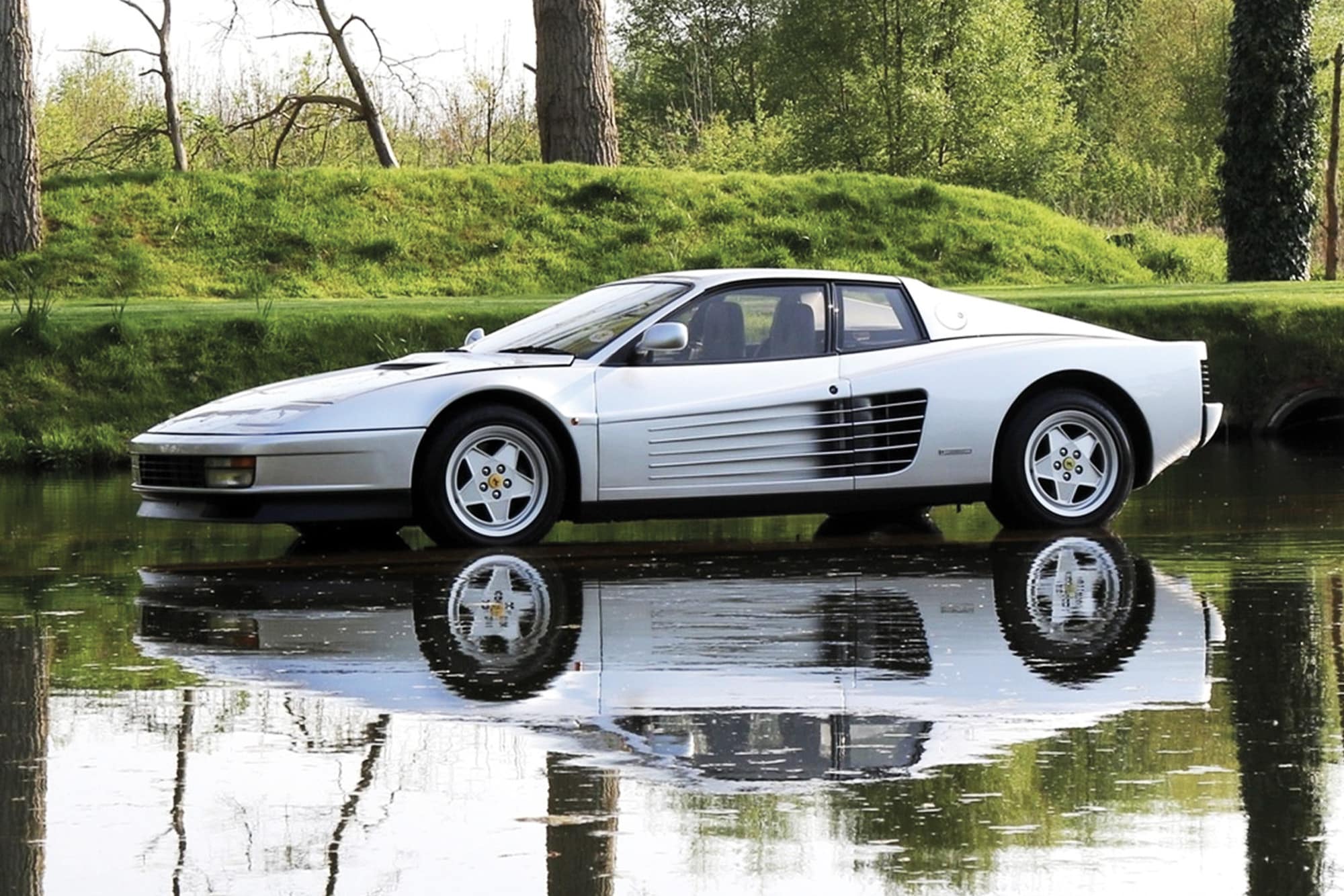 Ferrari Testarossa £99,950
Ferrari's first mid-engine 12-cylinder road car packed a punch, hitting 62mph in just 5.3sec. This example has under 50,000 miles on the clock and just two previous owners.
tomhartley.com
Honda NSX-R £155,000
Imported from Tokyo in 2017, this rare NSX-R is one of what is believed to be four examples in the UK and has the authentic Type-R enhancements. Oh, and air con.
pistonheads.com
Jaguar XJ220 £399,995
The XJ220's pedigree is well known, having leant on TWR's expertise. Once the world's fastest road car, this car was previously owned by the Sultan of Brunei.
amarisupercars.com
Aston Martin DB7 Volante £34,990
A now affordable way to get a '90s supercar, the DB7 was Aston's entry point and helped revive the brand. This example also has low mileage.
classicdriver.com