Auctions: Austin Academy salute
The HRDC series was a boon for historic racing, and the A35. Simon de Burton looks over one of the more famous examples
HRDC race director Julius Thurgood really started a trend when he had the idea of establishing his accessible Academy series back in 2013 to offer an inexpensive route into motor sport.
The original formula, developed with the input of former Formula 1 driver Rupert Keegan, was based around modifying Austin A35s within strict parameters, which meant using a specific kit of parts, running only Dunlop CR65 L-section tyres, and fitting sealed motors built to identical specifications by Classic and Modern Engine Services.
The result made it possible to get on track for as little as £15,000 and be a part of what soon became one of the most popular historic racing series on the calendar among drivers and spectators alike.
The Academy series also considerably heightened demand for the once little-coveted A35, resulting in many neglected examples returning to life, sending up values and reminding people of the success it had originally achieved in saloon car racing 'in period' more than 50 years earlier.
It's probably fair to say that the Academy series was inspired by the exploits of Rae Davis Racing which, in 2001, took to the track in the team's first modified A35 named 'The Powerful Peanut', which boasted enhancements based on those designed for the model during the late 1950s by Speedwell Performance Conversions – where Graham Hill was first a foreman, then chairman, and finally owner.
In 2008 Davis acquired this 1957 A35 from the Southampton-based family that had owned it from new, stripped it to its bare bones and then rebuilt it to similar 'Speedwell' competition specification, endowing it with a useful 125bhp at 6800rpm and giving it handling to match.
Dubbing it 'Baby Boomer', Davis raced the car for several years in HRDC events, also allowing a raft of celebrity drivers to take the wheel at various Goodwood Revival meetings with the likes of Martin Brundle and TV presenter Tony Jardine driving. As a result, it achieved considerable notoriety in historic racing circles.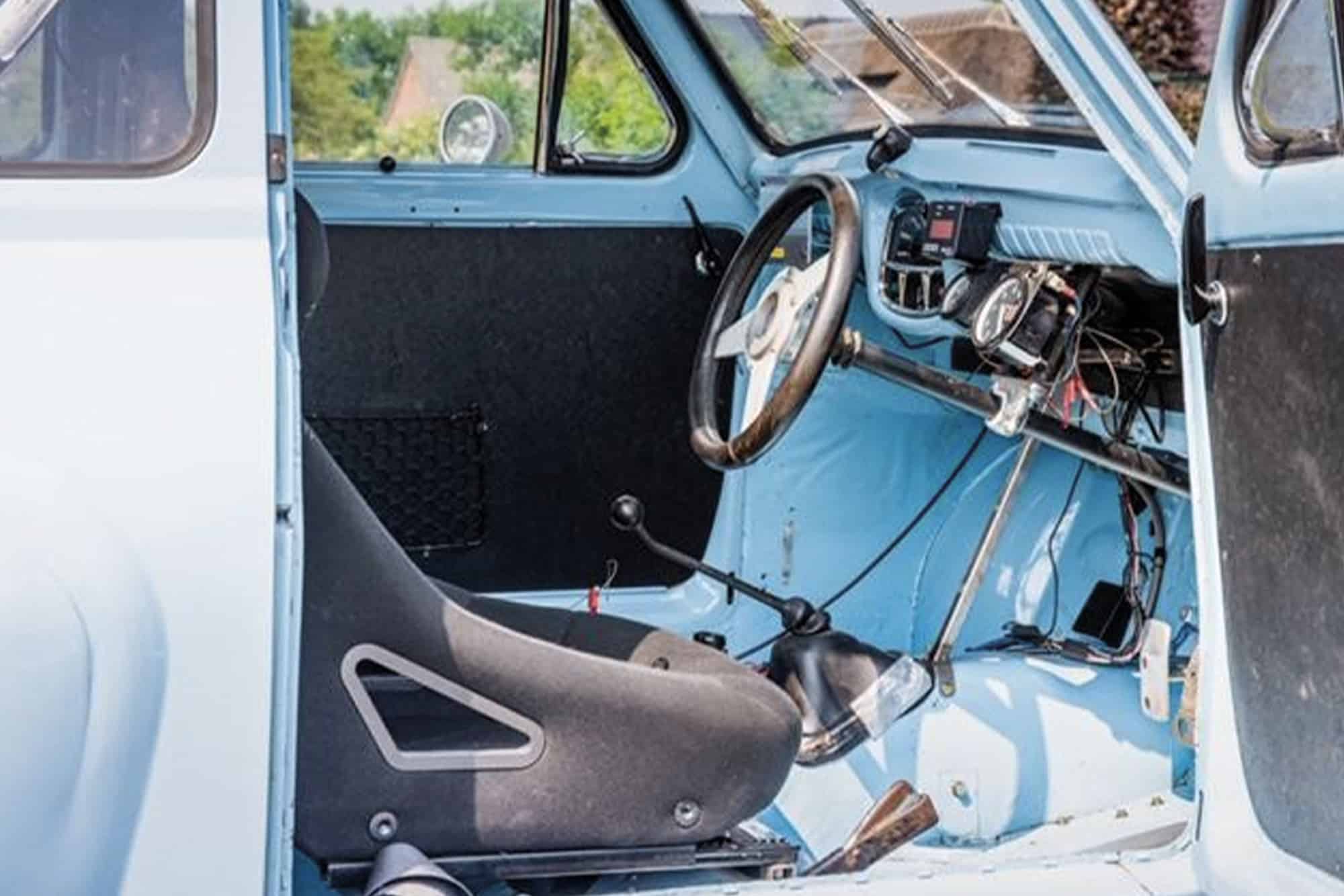 Recently upgraded with new safety equipment, it's being sold with various spares, including half-a-dozen wheels fitted with Dunlop tyres. The car is also eligible for a range of historic race series, including some of those run by the HRDC and HSCC, plus the pre-1960 St Mary's Trophy at Goodwood.
Although consigned from its current base in the Netherlands, the UK registration is still valid, meaning it could even still be used for the type of local shopping trips which the A35 was originally designed for.
1957 Austin A35 'Speedwell' competition car
Estimate £15,000-£20,000
On sale May 30 at Bonhams MPH, Bicester Heritage, Oxfordshire (live online, no bidding or viewing on site)
bonhams.com