Auctions: Boredom bidding
Lockdown is sparking an unexpected market upturn, says Simon de Burton
A few months ago in these pages we expressed a thought that the old car market, while generally on a downward trajectory, was becoming increasingly difficult to judge.
Once eagerly contested cars were becoming less expensive; some ultra-high- end rarities were failing to find buyers, yet others were being snapped-up; middle-of- the-road classics were being treated with ambivalence; 'new timers' were hot; veterans were chugging along – and so on.
But rather than the picture becoming clearer with time, the googly of coronavirus appears to have made things even more illogical. As noted by Tom Hartley in our Star Sale Car focus, seven-figure offerings are flying off the shelves, sight unseen, and auctioneers are successfully forging ahead even though bidders can't visit salerooms or preview their lots.
A similar story appears to be playing out on the less reliable yardstick of eBay: a fellow car and motorcycle enthusiast in my village recently listed a ratty but running Westfield Seven in the hope that there would be enough people bored by confinement to part with £3000 and free-up some space in his garage. Five days later, £7000 landed in his bank account, wired by the winning bidder from locked-down France.
Strange times indeed…
---
Auction results
2019 Porsche 911 Speedster (see image at top)
Sold for $1,050,000.
RM Sotheby's
The last 991-model 911 to roll off the Zuffenhausen production line, it was donated by Porsche to raise money for the US COVID-19 relief charity United Way Worldwide. The $550,000 high bid was topped-up with a $500,000 donation from Porsche Cars North America. The buyer also got a unique Porsche Design chronograph watch with a strap made from off-cuts of the car's interior leather, a winding rotor based on its alloy wheels, and its chassis number engraved on the case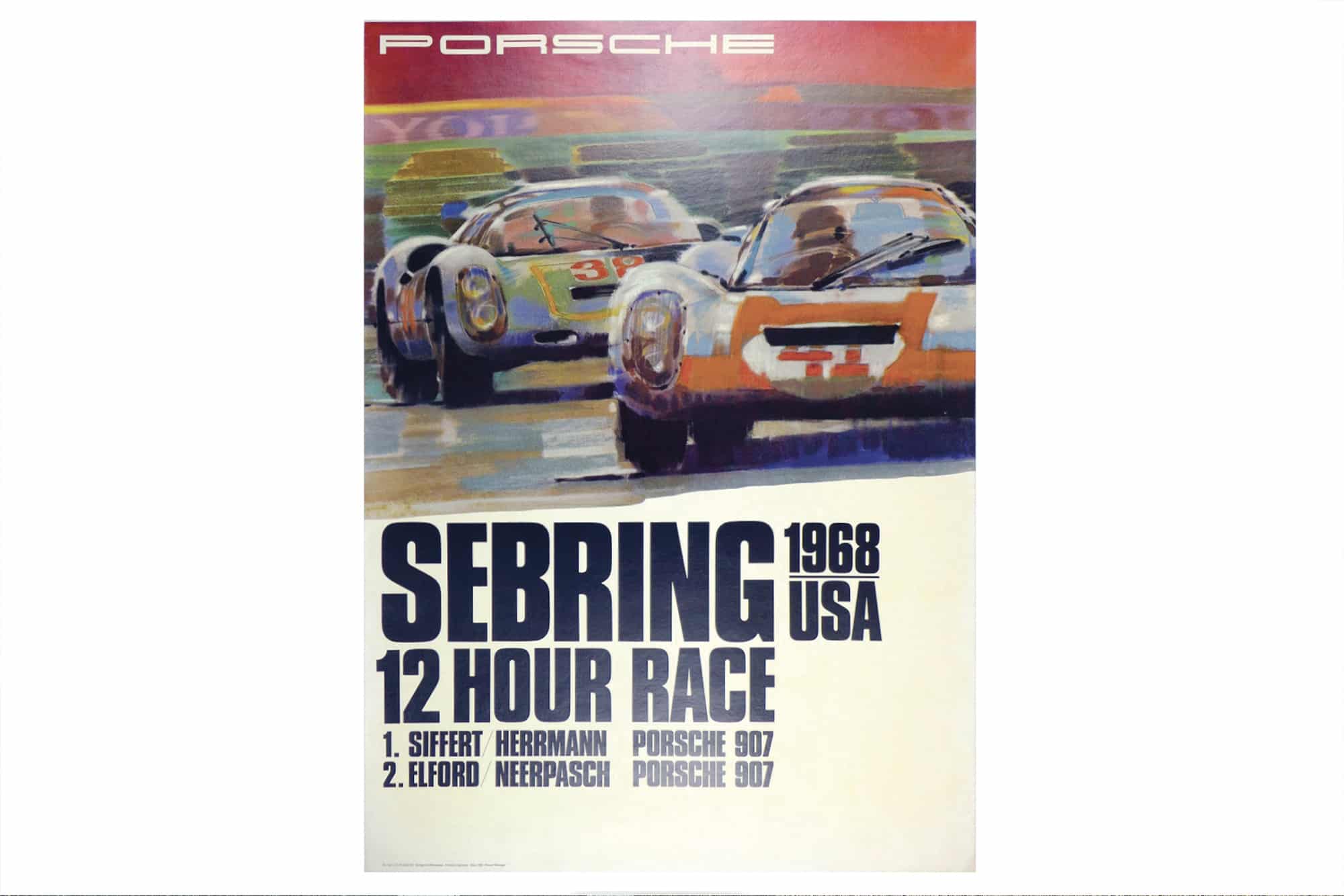 1968 Sebring 12 Hours poster
Sold for $11,213
RM Sotheby's
This 1968 poster, measuring 4x3ft, was issued after Porsche had romped to first and second in that year's Sebring 12 Hours. Jo Siffert and Hans Herrmann won in their 907 in an event reported as being rather dull. Unlike the poster.
1981 Austin Maxi 1550L
Sold for £3769
H&H
Rare cars like the Porsche 911 2.7RS and Ferrari 250 GTO are common as muck compared with Austin Maxi 2s of the 1750L variant with an automatic transmission – it's thought that only two survive in the UK. Maxi fact: the seats were designed to fold into a double bed.
1996 Ferrari 456 GT
Sold for £34,875
H&H
This 456 GT is unusual in being a well-used Ferrari (almost 100,000 miles). It originally belonged to tycoon Peter de Savary but had been in the vendor's ownership for a decade. With history and Schedoni luggage, it was fitted with the manual gearbox and a recent clutch.