Road car buying guide: Austin-Healey MkI 'Frogeye' Sprite
A working-class hero that was perhaps the first true people's sports car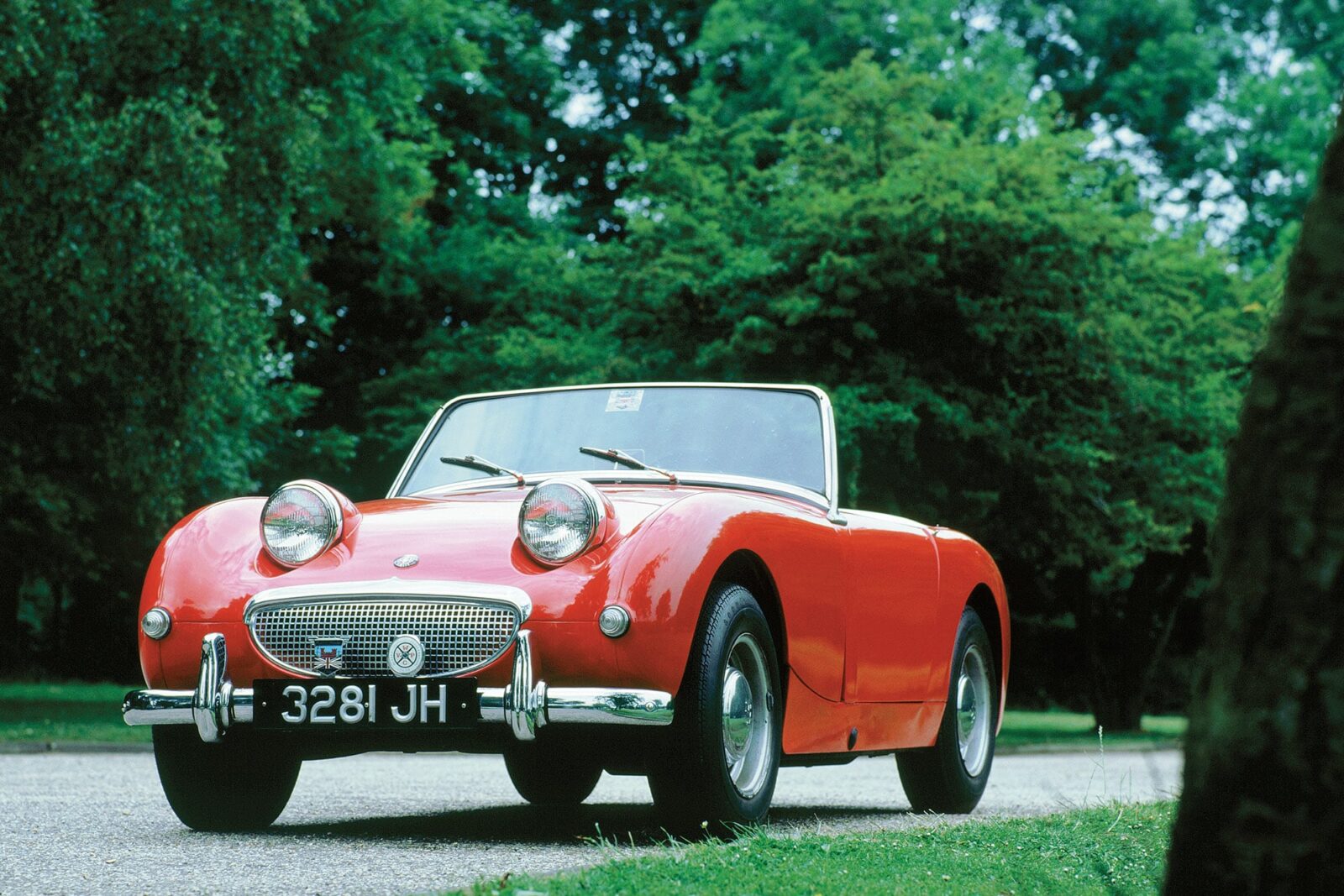 The term 'cobbled together' is an understatement in regards to the Austin-Healey 'Frogeye' Sprite. The 1950s sports car was the product of a new union of car makers, brought about by a surprise joint venture with a rallying star, and put together using a hotchpotch of borrowed parts. The result is perhaps the first truly affordable British sports car.
Back in 1952, the British car industry was struggling in the wake of World War II, and brands such as Austin, MG, Riley and Wolseley merged into a more financially secure package: the British Motor Corporation (BMC). The idea behind this union was to trim costs by standardising production and creating 'badge engineered' versions of similar designs.
But Austin head Leonard Lord was keen to revive Austin's heritage and come up with a design that could do for the casual motorist – and perhaps even amateur racer – what the Austin Seven had done pre-WWII. Austin needed a new, low-cost and accessible offering.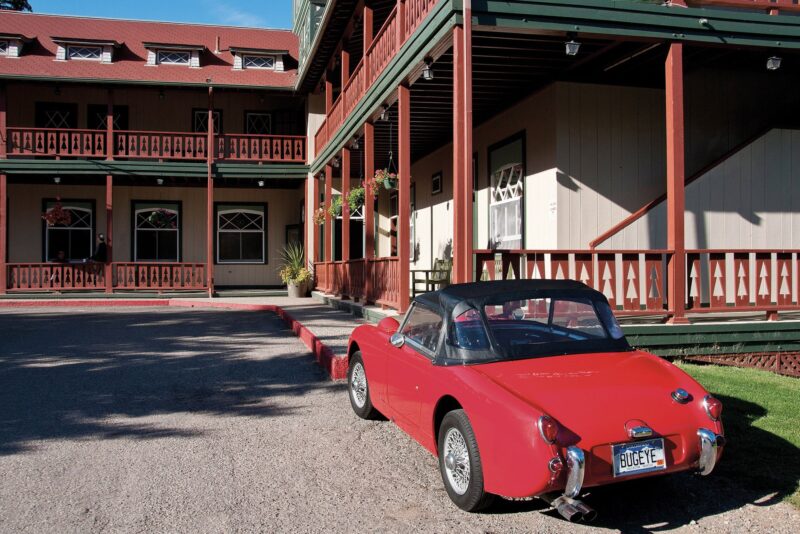 And the spark for such a project came from a chance encounter at the Earls Court Motor Show in 1952 when Lord caught sight of a new open-top sports car constructed by Cornish businessman and avid rally driver, Donald Healey. That was the Healey 100, a custom-built small-run design based on off-the-shelf Austin parts and a powerful 2.5-litre Riley engine and gearbox. It looked great but had a price tag to match due to Healey's ethos of making cars for the upper-end of the market.
Lord and Healey struck a deal for a toned- down version called the Austin-Healey 100, created from the framework of the Austin A90. 14,634 were made between 1953-56, but the production and retail costs were too high to achieve true mass-market potential. That's when Healey's design team set about scripting a lower-cost model, made from the existing parts out of BMC's spares bin.
An A Series 948cc 43bhp engine from the Austin A35 was mated to a standard four- speed BMC gearbox. The A35 also gave up its suspension, and the rack-and-pinion steering from the Morris Minor completed the package. Sounds simple, but the Sprite had a clever twist. Instead of the more expensive practice of mounting the car's body onto a chassis – as used by the 100 – chassis designer Barry Bilbie came up with a single-piece steel unibody design. All the ancillaries could then be mounted to speed up construction time.
It was a good plan, but it led to compromises. For instance, the bodywork was designed without an opening bootlid, for extra rigidity. Instead, it was accessed by swinging the rear seats forward. The bonnet and wings were made from a single piece of steel in that classic clamshell hinge form.
But there was an even more famous compromise. Healey designer Gerry Coker intended the Sprite to have pop-up headlights. But the cost-conscious BMC board baulked at the idea of paying out for the mechanisms and demanded the lights be fixed permanently in the up position. It gave the Sprite its most defining feature and became known as Frogeye (or Bug-Eye in the States).
The £669 Sprite was launched in 1958 and was an immediate success. Despite its low power, the lightweight and agile chassis made it feel and sound fast. Almost 50,000 rolled off the line between 1958-61, and it rejuvenated the Austin name in motor sport, with many club racers using it as an affordable entry-level car.
Healey even modified a handful of later hard-top Sprite models in 1959 to take on the Sebring 12 Hours event. The 'Sebring Sprites' dominated their class, and earned BMC, and Healey, worldwide PR as the once cobbled- together design became one of the great British motoring innovations.
Austin-Healey Sprite MkI 'Frogeye'
Price new: £669
Price now: £14,000-£25,000
Engine: 948cc A Series in-line four
Power: 43bhp l 0-62mph 19sec
Top speed: 83mph
Rivals: Austin- Healey 3000, MGA Roadster
Verdict: 'Love it or loathe it' looks mask a truly important 1950s sports car design
---
Market view
The Sprite is an ideal classic car entry point
The Frogeye is an archetypal classic car and has always been a strong contender for consideration as a starter classic for new owners. BMC A-series spares availability and ongoing engine development have remained strong since its release, and with a range of specialists there is plenty of support for ongoing maintenance if required, although most tasks could be completed by a competent DIY mechanic.
Price-wise, the Frogeyes did experience some uplift in values through to the end of 2017, but they weren't the subject of speculation, which has kept them in a sensible price band over the past six or seven years.
Prices start at around £4000 for a restoration project, £10,000- £15,000 will get you a solid useable example, if not concours, £15,000- £20,000 an older restoration and £20,000-£25,000 will get you a recently restored/show-level car.
The outlier for the market value was the sale of a works rally car in 2018, which sold for a price just under £110,000.
We don't anticipate the majority of Frogeyes climbing in value to any marked degree, but it remains a great car to buy and enjoy for those wanting to own a classic car.
Robert Johnson, Classic and Sports Finance
Target deal
Austin-Healey Mk1 'Frogeye' Sprite – £14000 – £25,000