Doug Nye
"As the motor sport soap opera rolled on, the actors were ready to roll the dice"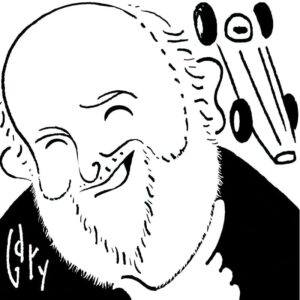 One of the greatest fascinations of motor sport in all its forms is that its story has progressed from its earliest inception in the 1880s as an enduring serial to a high-tech and hyper-competitive soap opera.
Right now that soap is on pandemic pause. Perhaps it's time to reflect upon the good and the bad times in the story so far. Some of us have spent – or, arguably, wasted – so much time exploring the past that we have more of the story to consider. If we had been around in the great heroic age of racing, just how wonderful might that have been, or indeed how crushingly dull?
Imagine waiting for ages beside an Alpine road in 1902 to watch the Gordon Bennett and Paris-Vienna cars clatter by? Rene de Knyff or Selwyn Edge, wow, come and gone in a flash. And that's all you'd see. Circuit racing, with its multiple laps, meant multiple chances to see our heroes and their cars. The European way of road racing progressed essentially upon the French politique de la gloire – the quest for political glory. Kudos for assisting the big show lay behind government backing for the early Grands Prix. The fact that neighbouring field-owning farmers pocketed more in spectator entry fees than the race promoters didn't matter compared to 'the glory'.
Of course in America things were different. Commerciality was king. Mainstream track racing developed strictly around 'no pay, no view'. Fairground trotting tracks begat quarter-mile ovals, then board speedways, then the full 2½-mile Indianapolis 'Brickyard'. Each venue could be firmly fenced-off, gates policed, turnstiles manned, money taken.
And so the motor sporting serial, the soap opera, progressed. It's always been a regret that we weren't around in the 1930s to have witnessed the great Silver Arrows and the classic Italian Alfa Romeos and Maseratis. Just how impressed might we have been to see the reality, to smell the boot-polish exhaust haze and the burning tyre rubber, as Bernd Rosemeyer careered by broadside in his Auto Union, or Rudolf Caracciola and Dick Seaman slammed by in their supercharged Mercedes? Anyone who really knows is in their 90s now.
That truly great racing driver Tony Brooks is the last-surviving World Championship-level Grand Prix-winning driver from the 1950s. Indeed, Jackie Stewart and Jacky Ickx are the only surviving winners from the 1960s…
Bernie Ecclestone once reminded me that while Formula 1 racing through the 1950s might seem rosy in retrospect, the reality was something else – grinding three-hour Grands Prix, often with yawning gaps between cars. Many brought up with the big 2½-litre F1 classics then detested kiddy-car 1½-litre F1 racing in 1961-65. My contemporaries grew up amongst those tiny devices, and viewed them instead as exquisitely intricate Swiss-watch machines – the flat-12 Ferrari 1512 and the Lotus-Climax 25/33s – corr! Then the 1966 'Return of Power' and 3-litre racing revived sheer grunt.
But above all, some of us experienced the reality of the Porsche 917 versus Ferrari 512 war through 1970-71. Surely this was close to its 1930s equivalent? I remain so glad I lived it. To have been in the little pub on the apex of Burnenville Curve at the Spa 1000Kms when the Porsche 917s of Jo Siffert and Pedro Rodríguez slammed by, nose to tail, the sash window panes beating, bah-boom, bah-boom, in concert. To have heard 'Seppi' describing the moment they rubbed door handles into Eau Rouge: "Wasn't that brutal racing between team-mates?" – "Oh no, we are great friends; it's just that whenever we are on track together, the little bastard tries to kill me…".
Or Frank Gardner upon being instructed by Porsche chief engineer Dr Helmuth Bott to pay great attention to the gas pressure gauge on the 917's chassis frame when he and David Piper deputised for reluctant Porsche works drivers at the Nürburgring 1000Kms. "If the gauge zeroes, that means the chassis has cracked, so you will then drive the neun siebzehn back to the pits" and rugged Frank's answer: "Listen, pal, if that gauge zeroes I'll park the bastard and walk back".
It has to be said that Porsche displayed what today would be regarded as near-criminal disregard for its drivers' safety. The front end of the 917 was at best sparsely constructed, at worst flimsy. That the drivers committed themselves so intensely speaks volumes for their warrior values, lack of imagination, or true dimness. I don't think it's the last. There was a generation of self-evident heroes. No question of "Oh, I'd love to do that, and I think I could. But I'm not brave/daft enough". Maybe that latter reflex is something that has been progressively filtered out over recent decades. Amid acres of unobstructed asphalt, there's not too much horribly hard to hit. One year at Daytona, Peter Revson said to me: "I think the penalty for a small mistake is too great for a modern racing driver. I don't see why he should pay for it by being killed".
'It's just not going to happen to me' fuelled so many of those contemporary greats. As the soap opera rolled on, the serial unfolding, actors were ready to roll the dice. Jackie Oliver said it all when he told me he'd been invited to drive a 917 again around Daytona to celebrate the model's jubilee, but had replied, "Why should I want to do that again? I survived it once…"