Donald Campbell's Bluebird on Lake Eyre: a swansong for speed
In 1964 Donald Campbell took Bluebird CN7 to Australia's Lake Eyre. It would prove a historic venture and now a new cache of photographs from a team member offers a rare insight into a triumph that marked the end of a golden era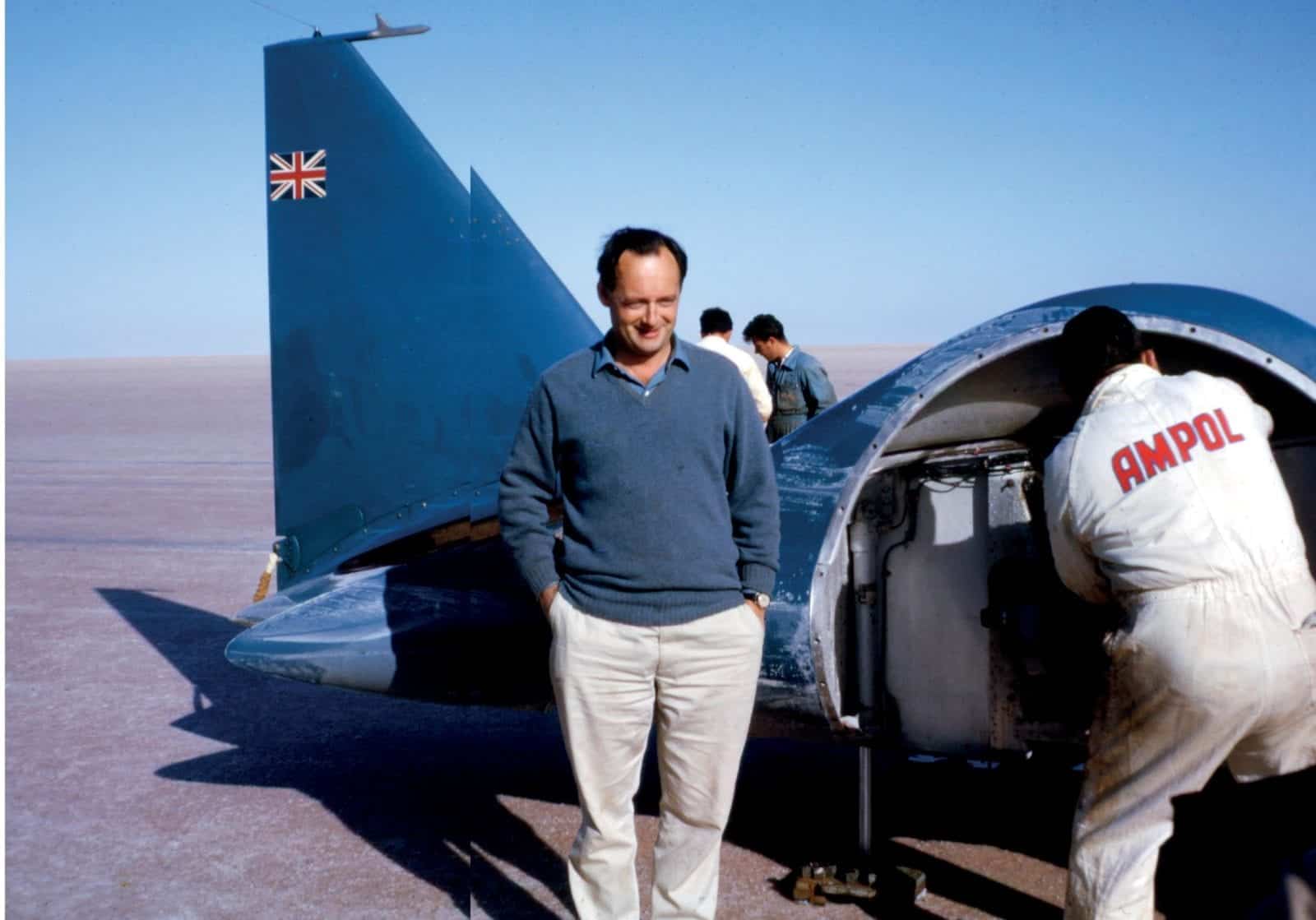 Success – but it was bittersweet. By 1964 Donald Campbell had battled accident, injury, weather, and increasing public criticism in his fraught quest for the Land Speed Record. He saw it as a feather in Britain's technological cap, but public interest was waning and it was an increasing struggle.
These pictures, from a collection of 93 newly donated to the National Motor Museum's photo archive, were taken by a team member during the ultimately triumphant attempt when Bluebird CN7 recorded 403.10mph over the measured mile across Lake Eyre, South Australia. But a poor salt surface, a shorter than desired course and tyre problems held back the 4WD machine which had been designed for speeds nearer 500mph. Nevertheless it was a new record, and 200,000 people turned out to watch him drive the car through the streets of Adelaide afterwards. Meanwhile the FIA had decided that jet-powered vehicles would now qualify for the LSR; this would be the last outright record set by a wheel-driven car.
Gallery
Swansong for Bluebird: its 1964 Lake Eyre land speed record run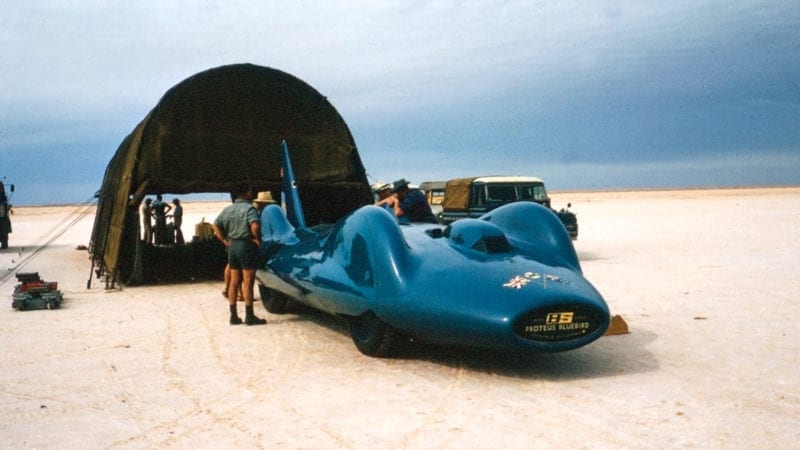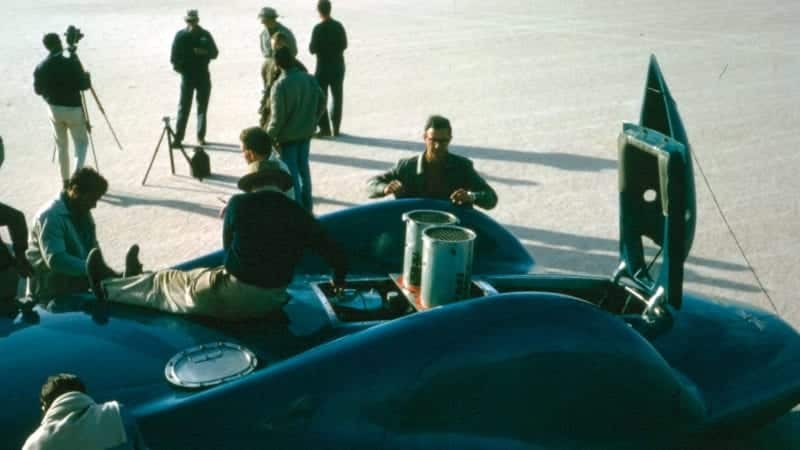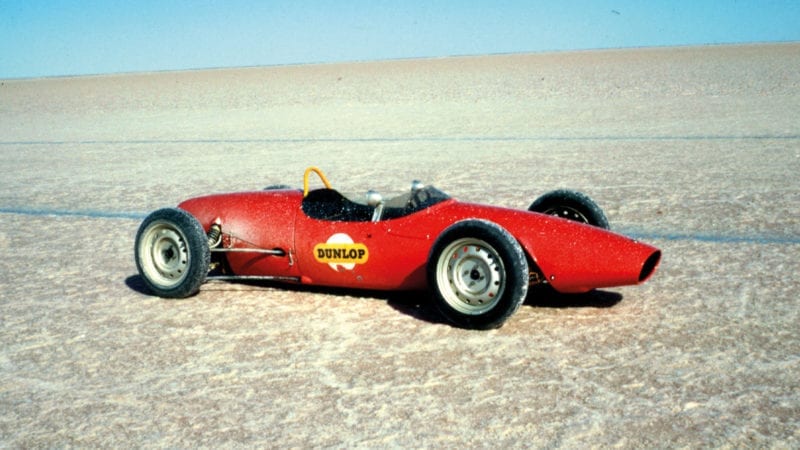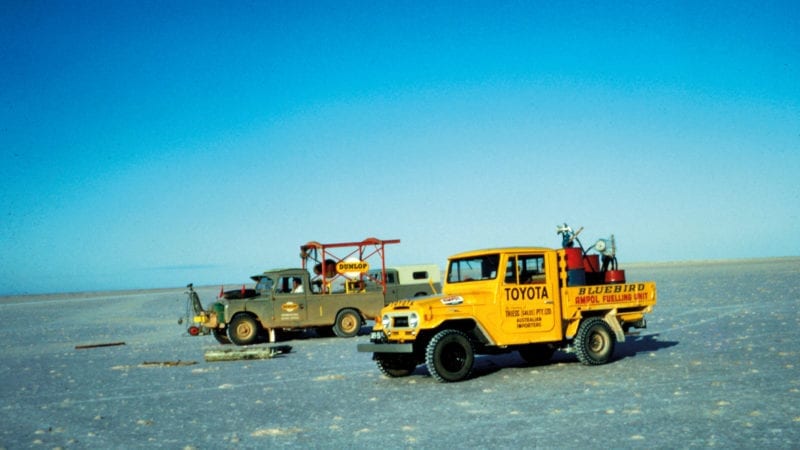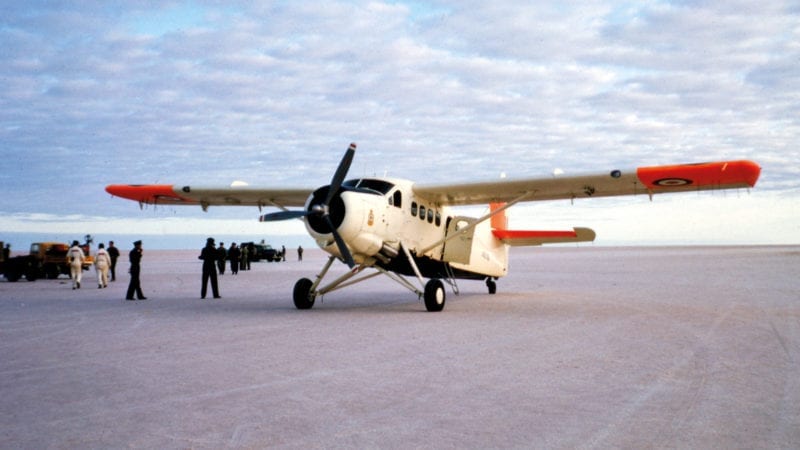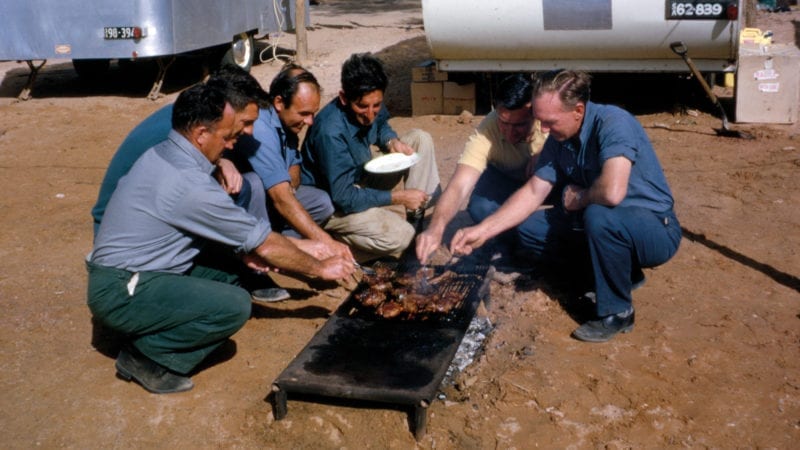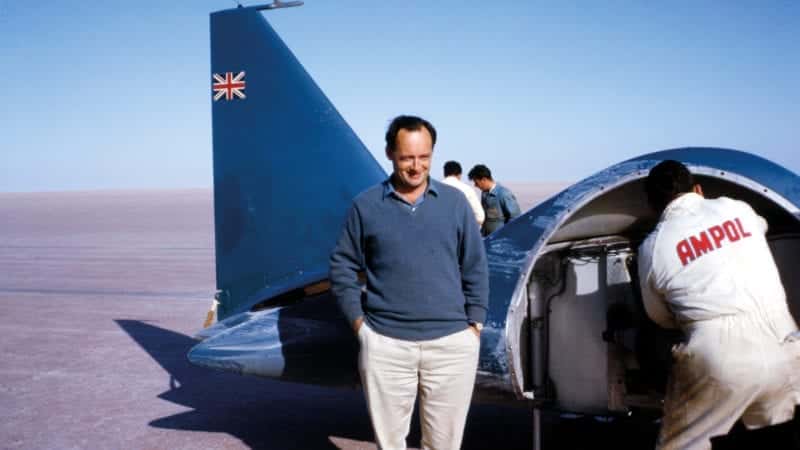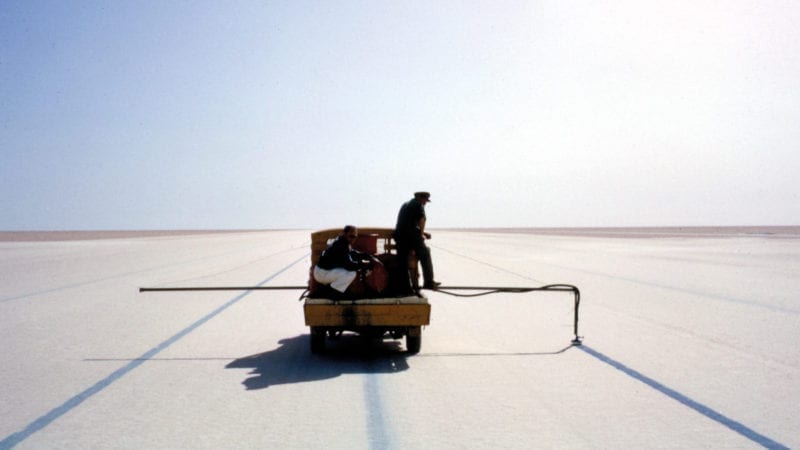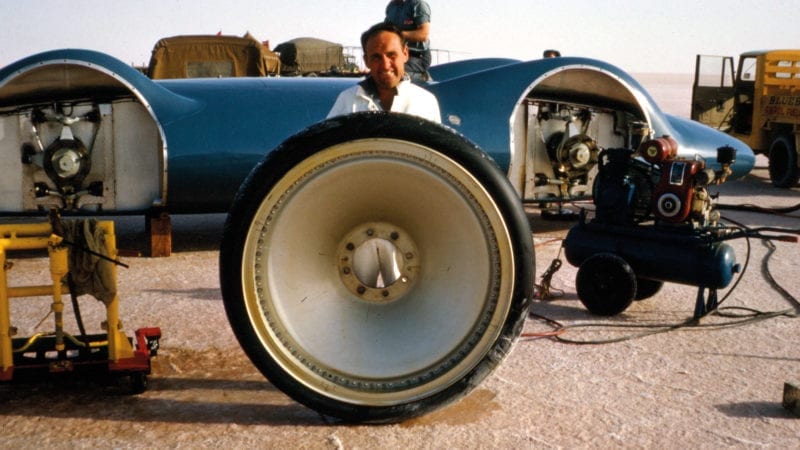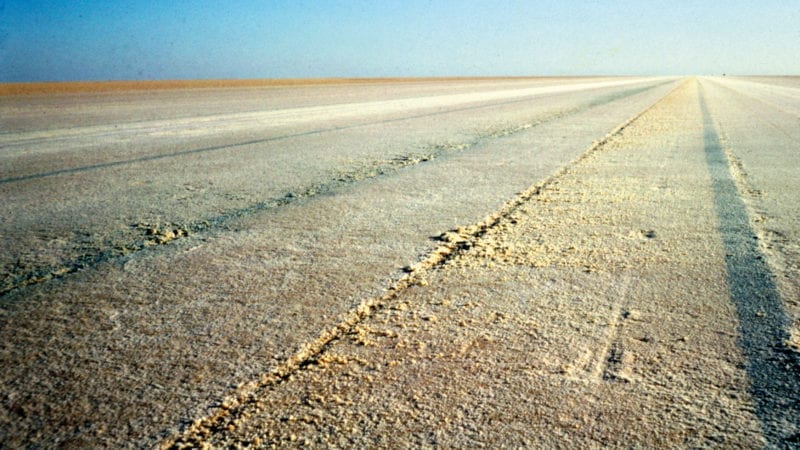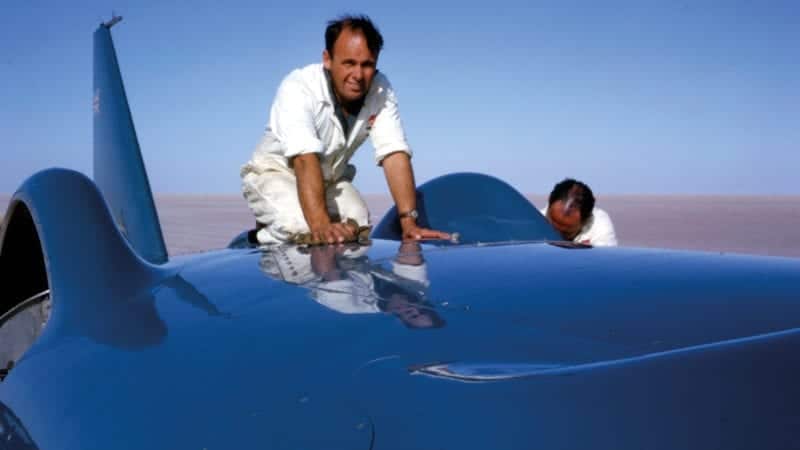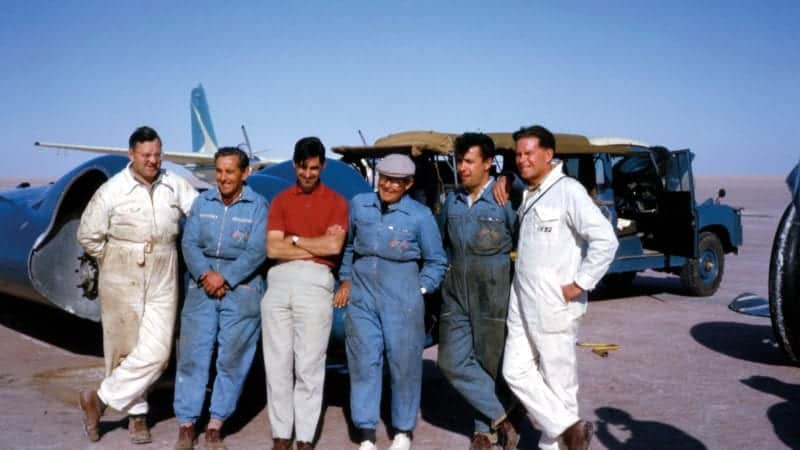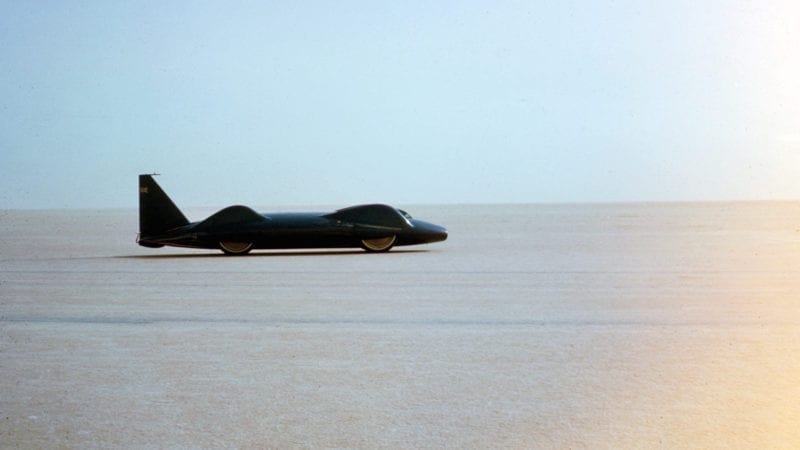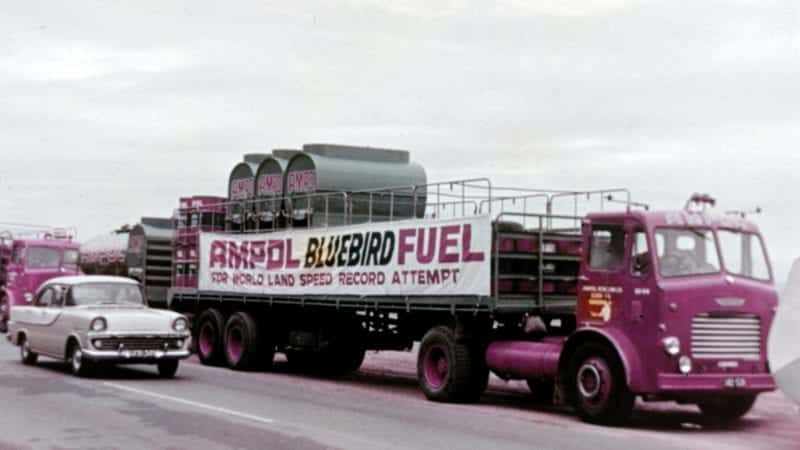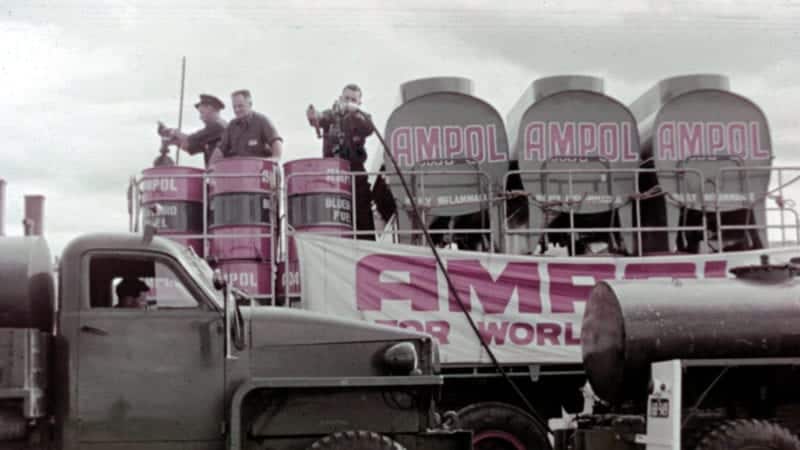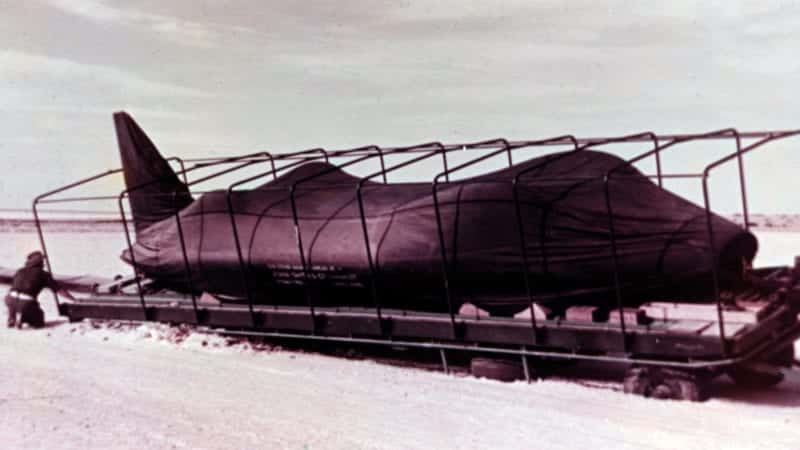 But Campbell wasn't finished with his record-breaking plans. Having shipped his jetpowered hydroplane, Bluebird K7, to Australia, he launched it on Lake Dumbleyung, eventually clocking 276.33mph. It was the last day of 1964, making Donald Campbell the only person to have broken both the land and water speed records in the same year.
---
Readers can view the whole collection of images at the National Motor Museum picture archive, which you can visit www.motoringpicturelibrary.com