The hard to shift Ferrari: Vignale 340 America
When this Ferrari Vignale 340 America first hit the showroom, no-one wanted it. That's not the case now, says Simon de Burton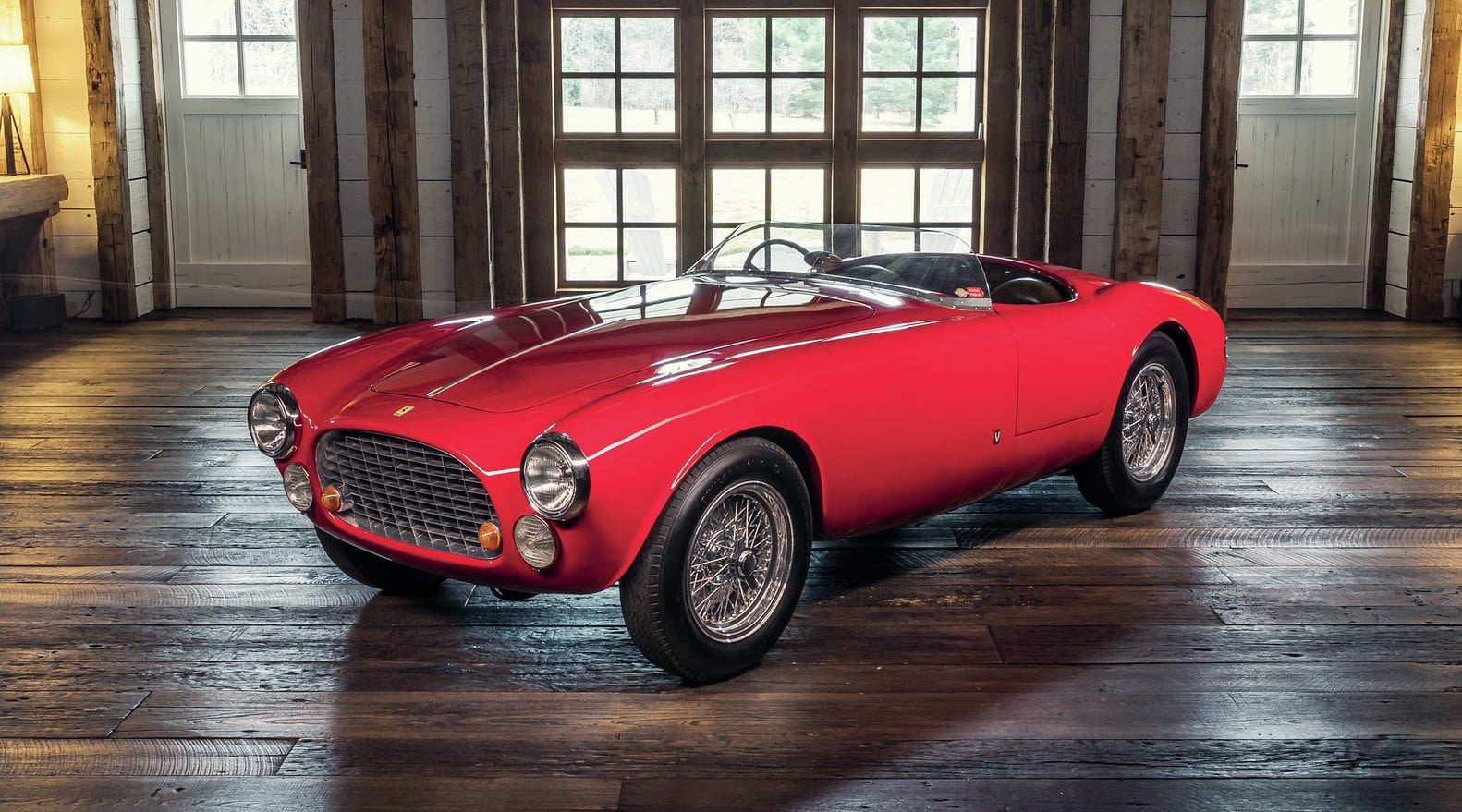 How do you like your classic Ferraris? If the answer is open-topped with clean lines, zero frills and a stonking Lampredi V12 under the bonnet, then this delightful 340 America from 1952 should fit the bill.
But not only is this Vignale-bodied 340 lovely looking, it also has a full and fascinating history having been brought to the US when new by Ferrari importer Luigi Chinetti and displayed at the New York Auto Show before being loaded onto a Douglas DC-6 cargo plane and flown to Denver.
The car must have caused a sensation, both because of its exotic appearance and the fact that it was the very first Ferrari to arrive in Colorado state, where newly appointed marque representative George Joseph Jr put it up for sale for a strong $20,000.
It's fair to say that buyers were not queuing up and, after a price drop to $18,000 failed to shift it, Joseph ended up financing the 340 to local dirt-track racer Johnny Mauro when it was still only months old.
Mauro raced the car a few times and, so it appears, loaned it to other drivers, including James Donald who subsequently bought it in 1954, crashed in it twice and kept it until 1960 – when he moved it on for just $5000.
It's difficult to comprehend now, but the car's value simply kept on falling throughout the decade to the point that, after passing through the hands of three further owners, it sold again in 1967 for $2500 before eventually ending up being stored in a California workshop wearing a tatty coat of black paint.
But by 1980 the value and rarity of such cars was becoming appreciated, and it was bought by California marque aficionado Gil Nickel who had it fully restored and re-painted in 'Giallo Fly' before enjoying it for 23 years, driving it as it was always intended to be driven in events such as the Mille Miglia (three times), the Monaco Historic, the Monterey Historic and the Colorado Grand.
The car also picked-up awards at top shows including Pebble Beach and the Emilia- Romagna concours, helped by the fact that it is one of five 340 Americas to carry similar Vignale bodywork, but the only one to have been specified from new with recessed tail lights and without the coachbuilder's signature 'portholes' on the front wings.
It was also fitted with thin chrome side strips along the side of the car from the rear wheel arches and, particularly unusual, parking lights left and right, just forward of the windscreen – features that are today absent.
Back in its original red livery, the car has formed part of a 50-strong collection of competition Ferraris for the best part of a decade, but is now up for grabs for a price that will be revealed 'on application'.
To give you a clue, though, add a couple of noughts to Joseph's original price, multiply by three and a bit, and you might be near…
1952 Ferrari 340 America Spider
On offer at Copley Motorcars, 37 Chestnut Street, Needham, Massachusetts.
Tel: +1 78 1444 4646
copleymotorcars.com