MG Metro 6R4... Almost, but not quite
It's a Metro, but not as we know it. Simon de Burton explains why this apparent 6R4 rally car won't shred your ears like the original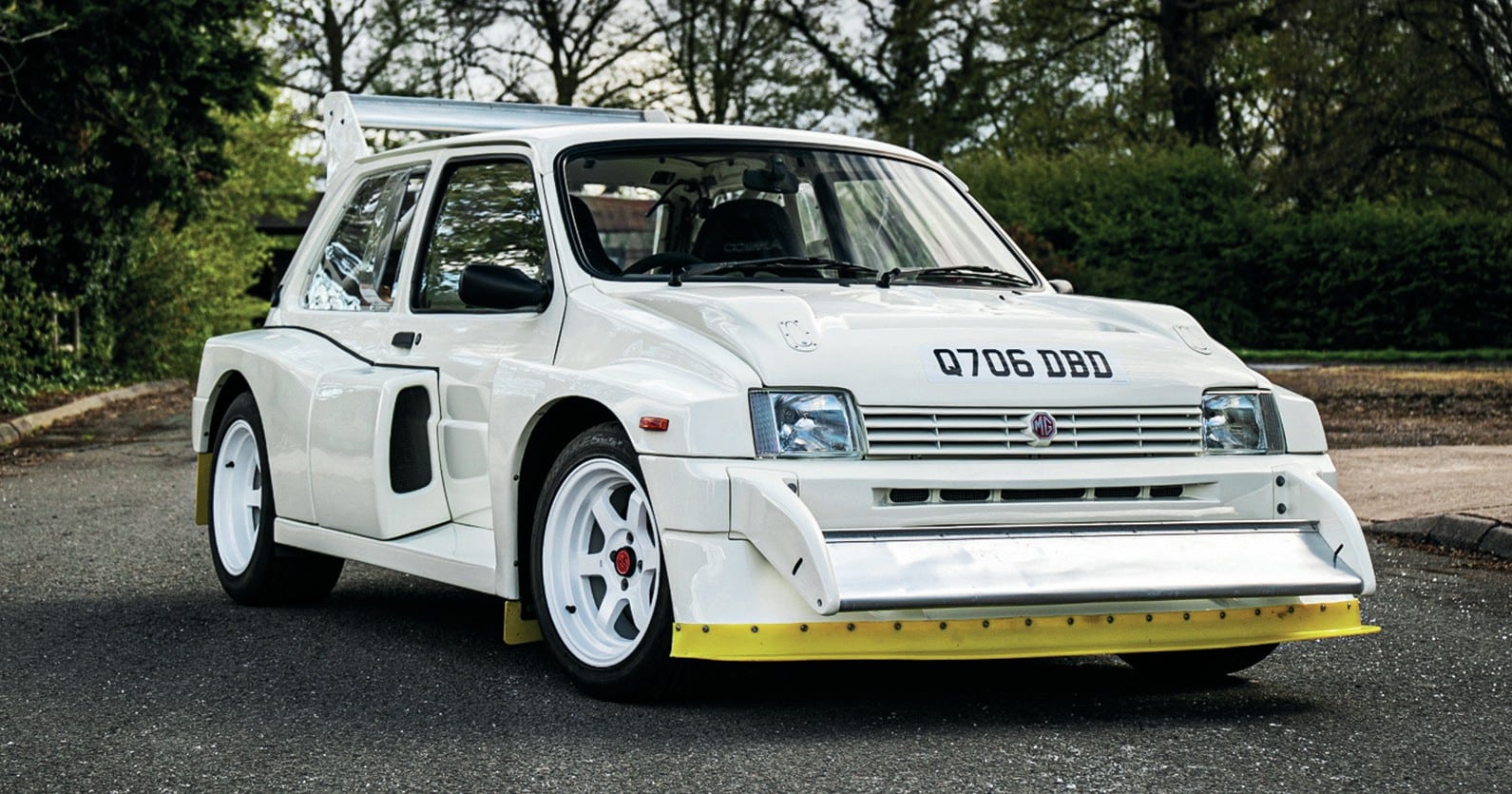 If you're old enough to remember Tony Pond powering his MG Metro 6R4 to a heroic third place in the 1985 Lombard RAC, you're likely a fan of what must surely be one of the most unexpected, exciting and imaginative rally cars in history. Not to mention one of the shortest-lived and largely unsuccessful (in period, at least).
In hindsight, the Metro 6R4 appears to have been the result of a bizarre aberration on the part of Austin-Rover's board who, in 1981, gave Motorsport division boss John Davenport the green light to develop an all-new rally car.
Such was the enthusiasm that Williams F1 was tasked with creating it, a job led by chief designer Patrick Head and top engineer John Piper. Between them they came up with a monocoque chassis designed to hold a bespoke rear-mounted engine with a gearbox driving all four wheels.
Delivered to Austin-Rover at the end of 1982 for final development, the prototype had a 3-litre V6 engine by the time it was unveiled 14 months later. Following the completion of the extreme bodywork and that cartoon-like 'aero package' the car was sent into battle in the frantic Group B in early 1985.
It achieved few good results; yet by the end of the following year, with the Group B category banned and Austin Rover out of rallying, the 6R4 had nowhere to go. The remainder of the 200 £40,000 Clubman specification cars built for homologation purposes would be sold off for as little as £13,000 apiece.
They now fetch around £200,000, with surviving examples of the 20 'international spec' versions fetching £300,000-plus. But if you fancy the look for less, how about this impressive 'homage' on offer at CCA for around a tenth of the price?
Meticulously built over a four-year period by an amateur enthusiast, it features a rearmounted 1.8-litre twin-cam engine from an MG TF sports car, a five-speed gearbox and rear-wheel-drive only.
A full rollcage, race seats, harnesses and a fire extinguisher compete the picture and, with a recently issued Individual vehicle Approval (IVA) certificate, it's running and ready to go.
MG Metro 6R4 "Tribute"
On sale with Classic Car Auctions, London, June 26
classiccarauctions.co.uk
---
Forthcoming sale highlights
Silverstone Auctions, Northamptonshire, June 5
This special sale of Ferrari cars on National Ferrari Owners' Day will feature a host of models from all decades of the marque. Already consigned are a 2011 599 GTO, a 1979 Berlinetta Boxer and a 1972 365 GTB/4 that once belonged to Sir Elton John.
H&H Solihull, June 9
H&H returns to the National Motorcycle Museum for another blockbuster sale dedicated to two wheels. Among the more remarkable offerings are two pre-war bikes consigned by the same long-term owner, a 1937 Indian Four (owned 54 years) and a 1920 NUT TT model (owned 59 years).
RM Sotheby's, Milan, June 15
With the annual Concorso d'Eleganza at Villa d'Este now postponed until October, the event's regular auctioneer RM Sotheby's has established this new sale in Milan on the eve of the (also re-scheduled) Mille Miglia. Around 30 cars will be offered in the courtyard of the historic Palazzo Serbelloni.
RM Sotheby's, Liechtenstein, June 19
This single-owner collection dedicated to Rolls-Royce and Bentley cars features 25 prime examples spanning 88 years of production. All will be sold without reserve – with the final lot of the sale being a Rolls-Royce Merlin engine as fitted to the 1940s de Havilland Mosquito.