Single-seater simplicity: July 2021 auction results
Long before Formula Ford there was Formula Cisitalia, says Simon de Burton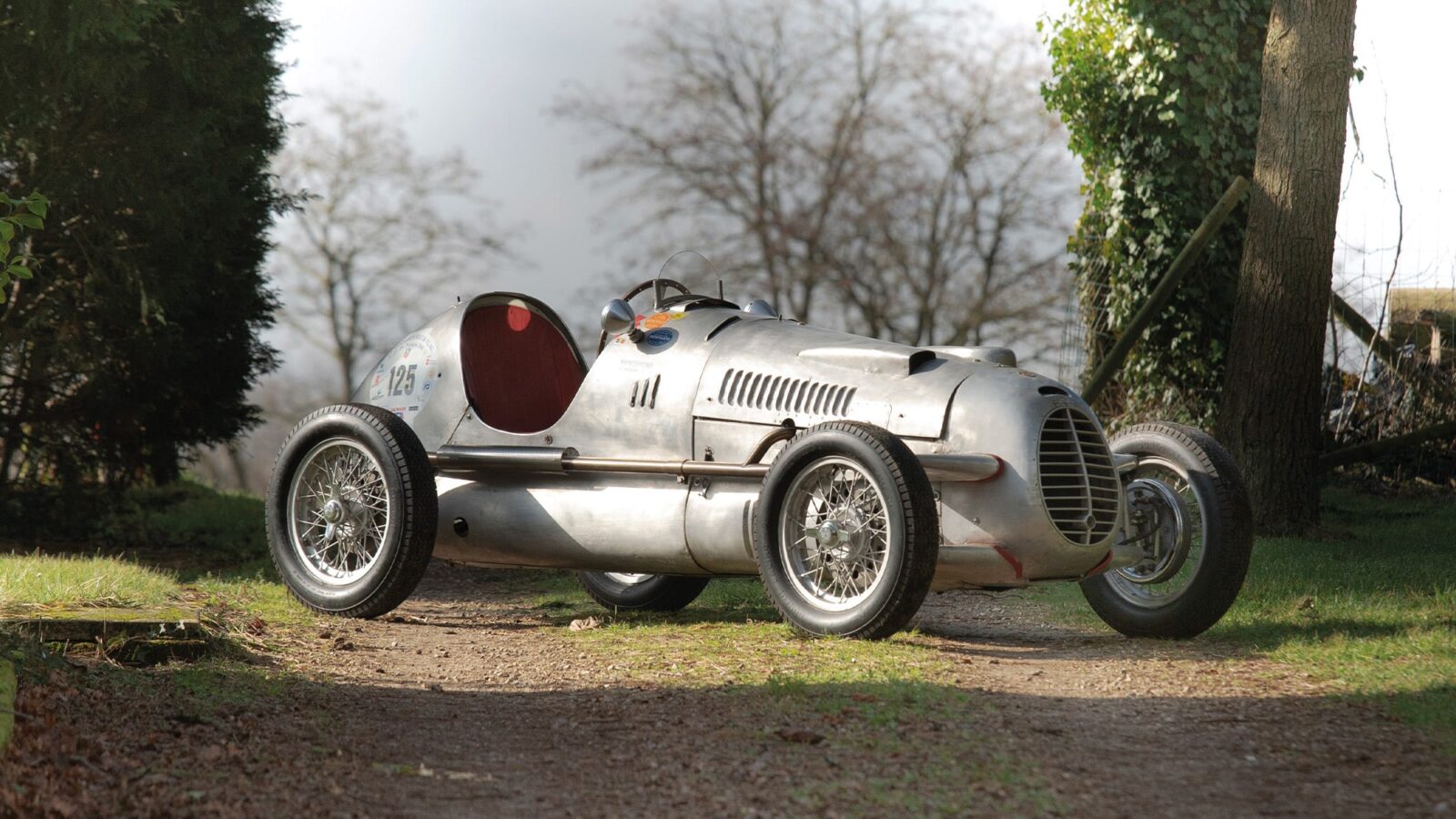 1947 Cisitalia D46 Monoposto
Sold by Bonhams, £137,000
Piero Dusio's Cisitalia D46 was developed as an affordable means of entry to a series of competitions intended to revive single-seater racing in Italy and Europe after the war. Designed by Dante Giacosa, it had an advanced spaceframe chassis and was powered by a Fiat 1100cc engine, tuned for reliability and cheap maintenance. In period, this example took part in the Grand Prix de Bern, then stayed in the same ownership for more than 40 years before being bought by the vendor and restored. Although fitted with a race engine, the original also came with the car.
1954 Jaguar XK120
Sold by Historics, £95,200
This XK120 was stripped before a rebuild to 'fast road' spec by Jaguar tuner Guy Broad. A big-bore exhaust, rally spotlights, extra bonnet louvres and a Le Mans-style fuel cap help it to look the part.
2018 Brough-Superior SS100
Sold by Collecting Cars, £23,500
This modern-day Brough had covered 74 miles from new – and depreciated by an eye-watering £36,500 in less than three years. That works out a price per mile of £493.24 (plus petrol, of course).
1993 Porsche 968 Turbo S
Sold by Gooding & Company, £657,000
If you don't find a 911 2.7 RS rare enough, how about a 968 Turbo S? A mere 14 of this 175mph road version of the Turbo RS competition car were made, and just two in dazzling 'Blutorange'.
1949 Georges Irat Sports Two-Seater
Sold by Bonhams, £62,000
Exhibited at the 1949 Salon de Paris, this unusual prototype never made production, but the bare body of this one was later found at the factory and fitted with Simca running gear.
1968 Meyers Manx
Sold by Gooding & Company, £49,300
With the Meyers marque set for a major revival, interest in originals is soaring. Built in 1968, this one was disassembled and placed in storage for decades. The vendor spent 13 years restoring it .
1970 Ford Escort Twin Cam
Sold by Historics, £63,840
This works rally car was driven by Hannu Mikkola at the 1970 Cyprus Rally and later, in a noncompetitive context, by Roger Clark. Sold by Ford in 1972, it retained its registration and log book.
1930s Bugatti watch
Sold by Stanislas Mouchoir, £235,000
This gold Bugatti watch belonged to Ettore Bugatti himself. It was handed down to his son, Michel, who fitted the unique gold bracelet and wore it for several years before parting with it.